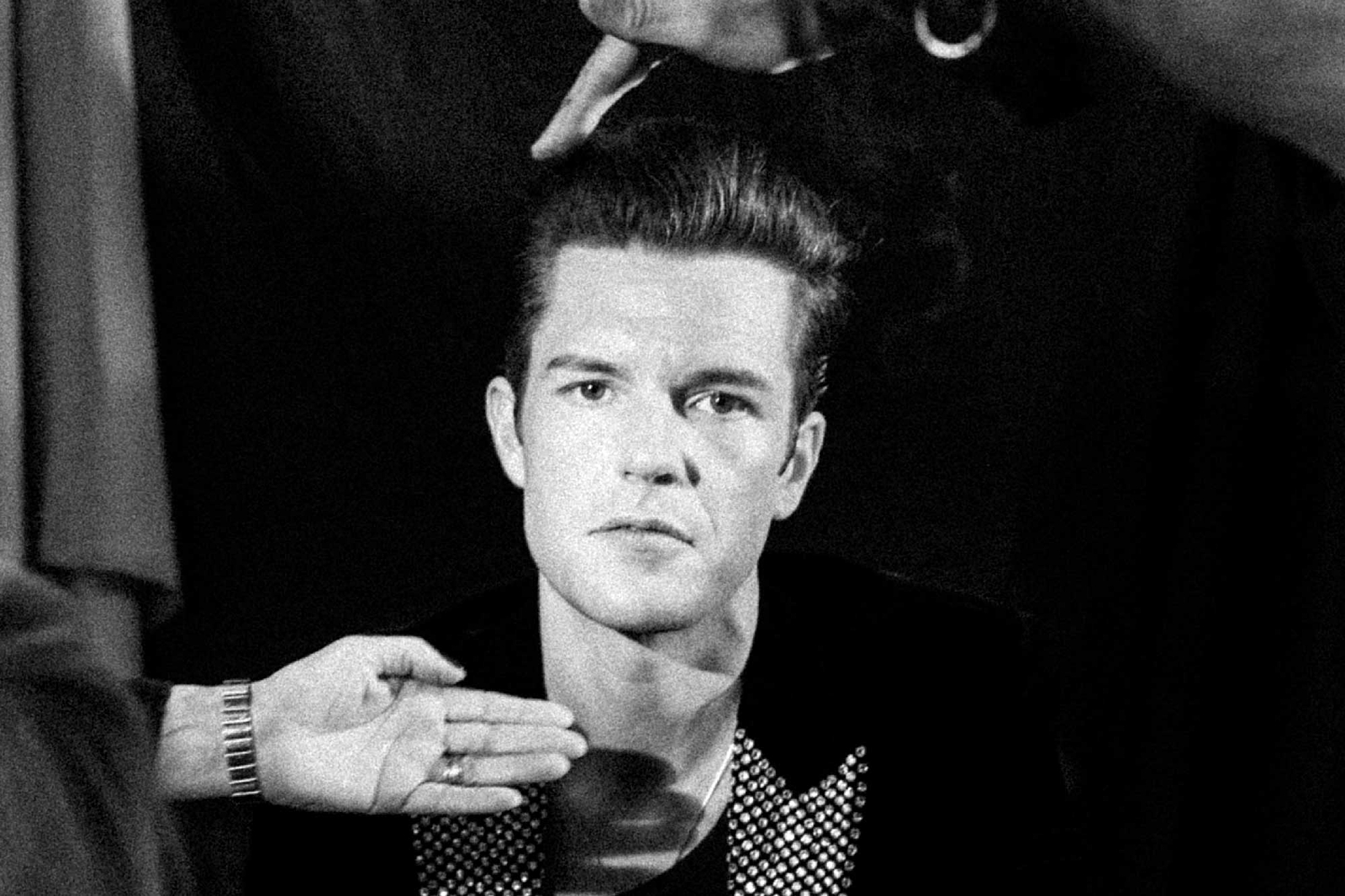 The Killers: it's a wonderful life
A lot has changed for The Killers over the last five years but, as they return to London's Brixton Academy over a decade since first playing there, we find they're as bombastic and brilliant as ever.
Tonight, Brixton is buzzing. The South London district is certainly no stranger to having its streets flooded with music lovers, but it's not often that, late on a Tuesday afternoon, there are already hordes of fans – most of who are kitted out with band t-shirts - shouldering their way through the ticket touts that haunt the Underground exit. By the time that the infamous Academy comes into view, there's a queue already snaking around the block, hours before doors are due to open. The lettering above its entrance bears two words with a proud flourish, and it's suddenly very clear what all the fuss is about: The Killers are back in town.
For most artists, Brixton Academy is a career pinnacle, a momentous occasion where almost 5,000 bodies cram into its hallowed hall for one of their biggest shows to date. Tonight is an altogether different affair. Tonight is about swapping the huge arenas of their upcoming tour for a tightly-packed cavern. And, considering their last show in the capital took place at London's Hyde Park just weeks earlier, that's an understatement.
"We can't help but get a little bit sentimental about these places," begins drummer Ronnie Vannucci Jr, sat in his dressing room a few hours ahead of stage time. Thinking back to the last time they played at the venue – he's adamant that it can't actually have been way back in 2006, as part of their 'Sam's Town' run – it's clear their return stands as a marker of their achievements so far. "We have a lot of great memories, but rather than it being about remembering everything and reliving the good old days, it more reminds you of how far you've come."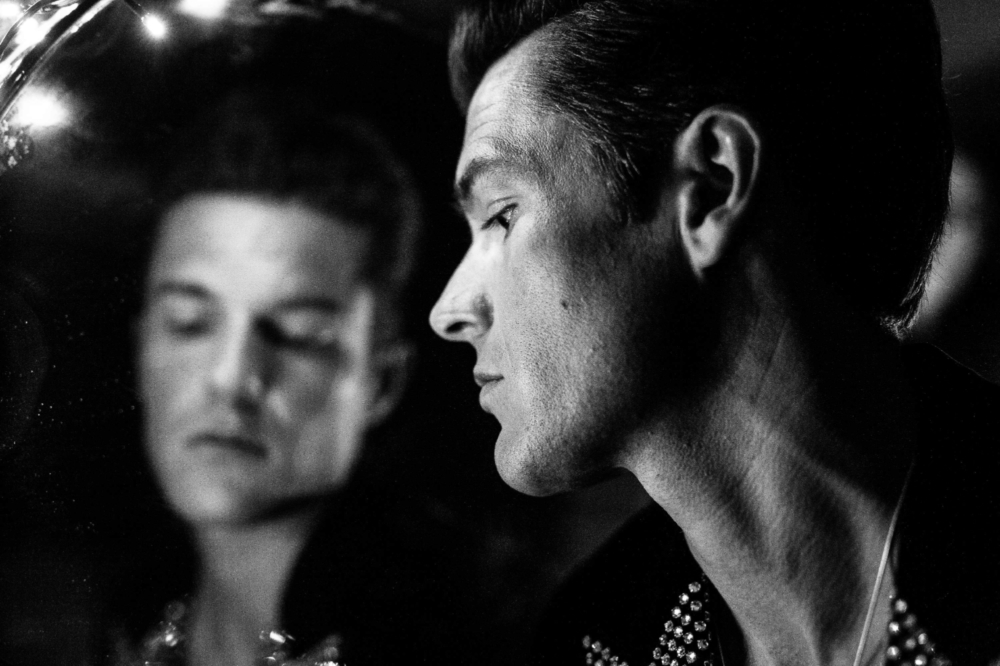 "
I would prefer that I was talking to you about the eighth Killers record.
— Brandon Flowers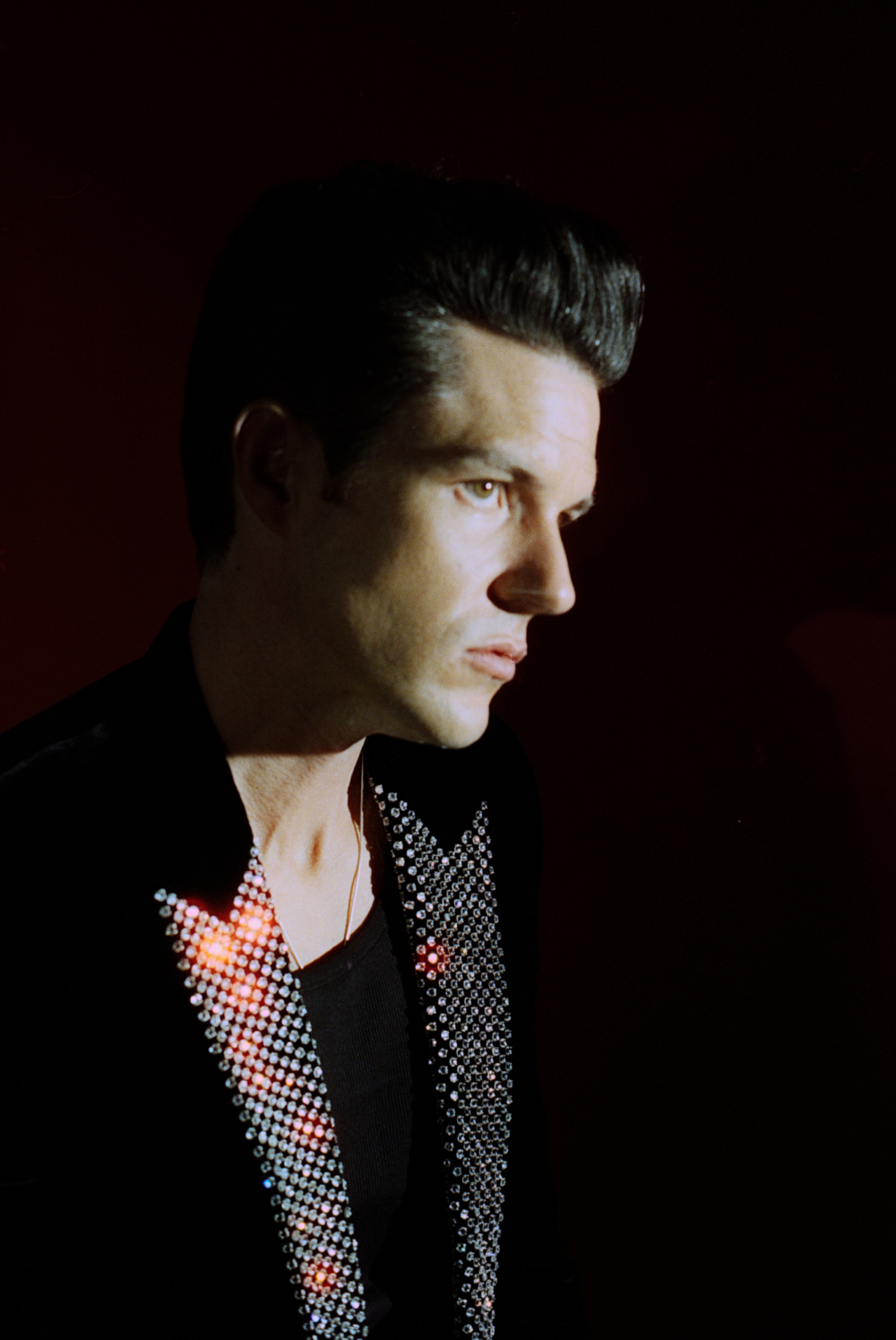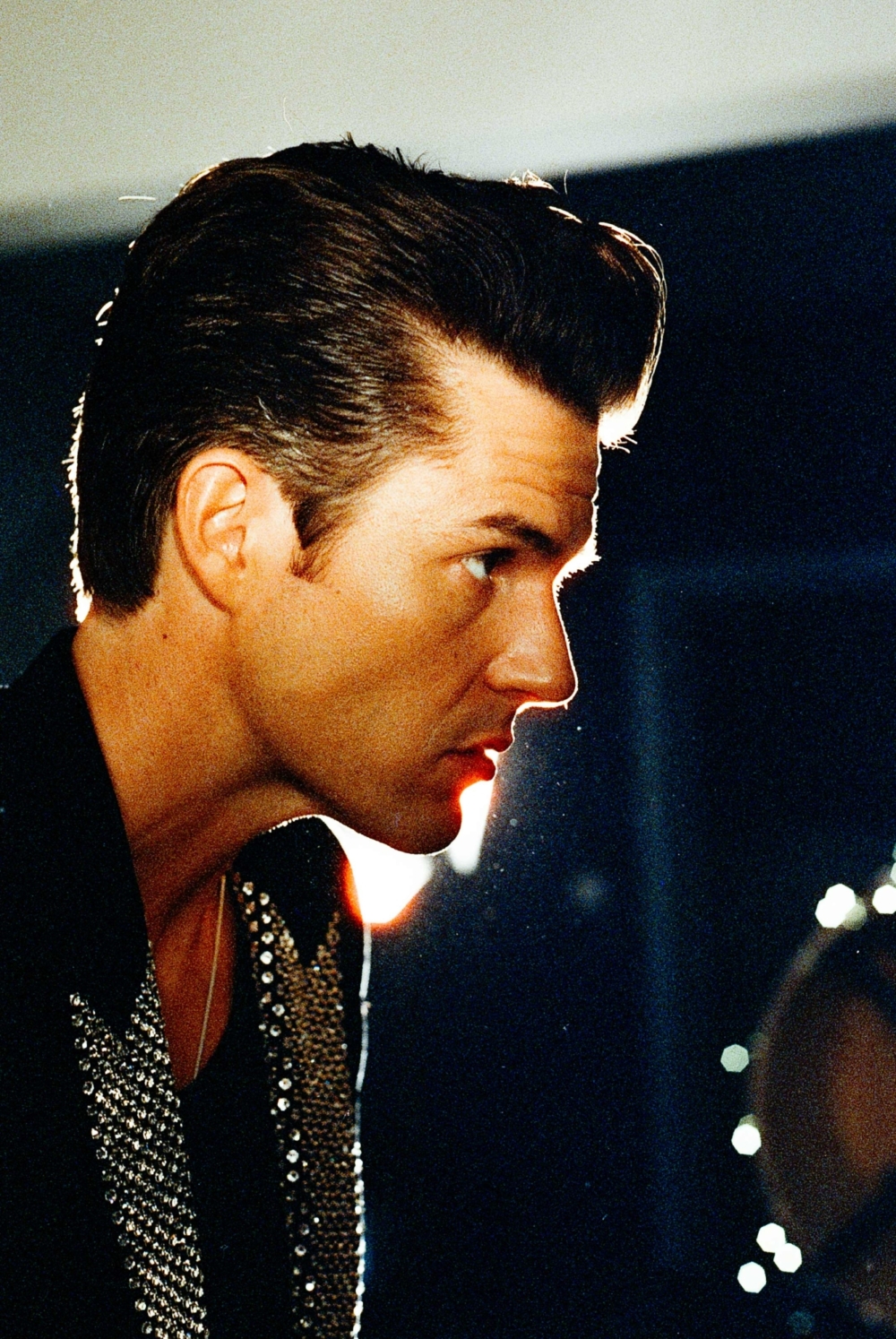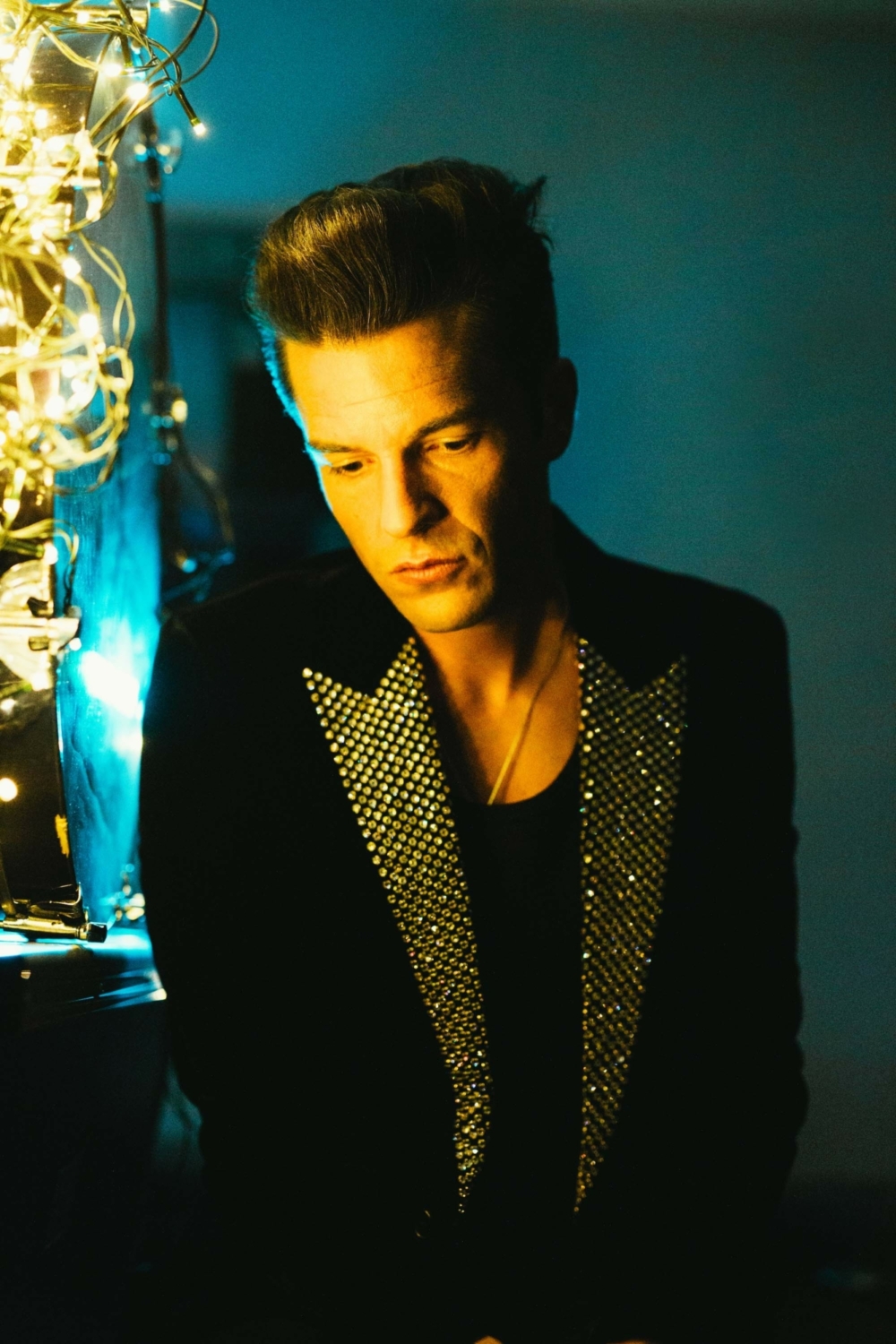 A lot has changed for The Killers since their last visit to the capital in June 2013. Having released fourth album 'Battle Born' the previous September, the quartet went on to embark upon another hefty run of world tour dates, which included that massive, 90,000-strong show at Wembley Stadium. It was then, after finishing up in their native Las Vegas a few months later, that their longest break yet would begin.

"It felt like too long," Brandon Flowers decides now, in the present day. Fresh off stage following a (naturally) incendiary Brixton set, he's wide-eyed with adrenaline. What's also obvious is just how much he wants to get the band's new album – 'Wonderful Wonderful' – out into the world. "We initially took these long breaks to give Mark and Dave a longer space between records so they'd be refreshed and rejuvenated and have the time that they needed to do it again," he explains. It's been a little over a year since bassist Mark Stoermer announced he would no longer tour with the band, while guitarist Dave Keuning's decision to leave the live side – both members still plan to write and record – is still fresh news.

"Obviously, that still wasn't quite going to solve the problem and so it's a little frustrating," the frontman confirms. "I mean, I wouldn't have made those solo records… With the records [2010's 'Flamingo' and its 2015 follow-up 'The Desired Effect'] I made, I'm proud of the work that I did with them, but I was doing it to give [Mark and Dave] a break. I wasn't doing it for vanity and there wasn't some itch I needed to scratch. I would prefer that I was talking to you about the eighth Killers record."

Despite dealing with a change that would fracture many other bands, The Killers still feel strong. Ever a changing beast, over the past fifteen years the group have managed to serve up a wealth of indie anthems, all while continually shifting the goalposts and growing even mightier. One quick glance across their discography and it's no wonder they've been headlining festivals for almost a decade. It was in their introduction to their latest album, though, that they showed off one of their most bombastic and unexpected moves so far: 'The Man'.

"Sometimes it's tough for me to be ironic because I have such a sincere voice," Brandon laughs. Perhaps their boldest, sassiest track to date, it's a song dripping with charismatic naivety, harking back to a version of his younger self. It was also accompanied by a video full of brilliantly over-the-top examples of masculinity at large, Brandon's character taking on casinos, pumping iron and surrounding himself with women. "I think it's working with 'The Man' though," he grins, "I think people are getting it. It brings a little bit of levity to the shows and it definitely brought some to the studio and recording."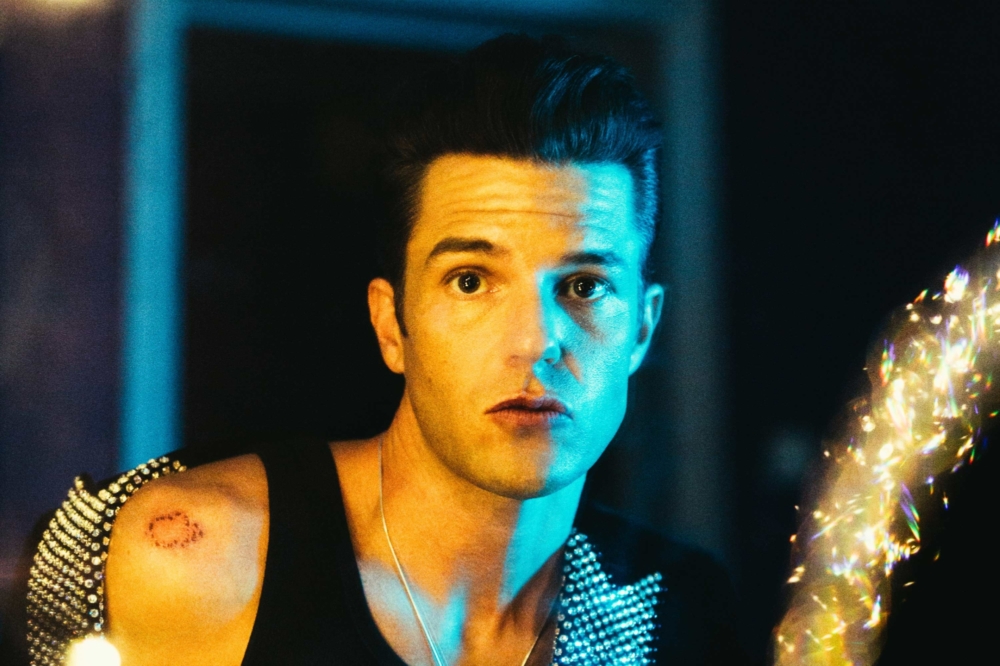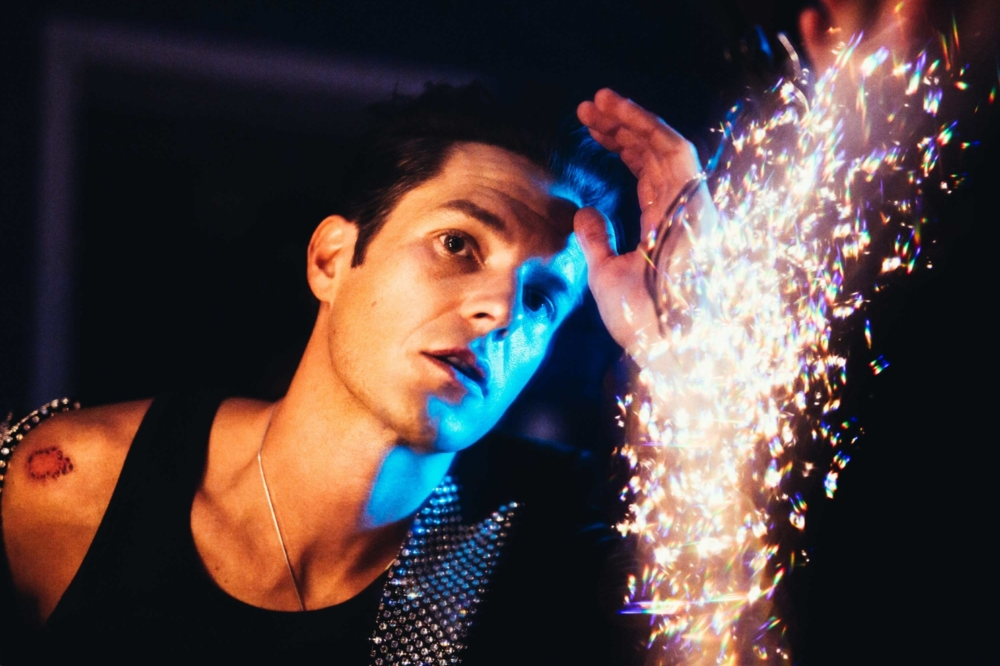 "
Sometimes it's tough for me to be ironic because I have such a sincere voice.
— Brandon Flowers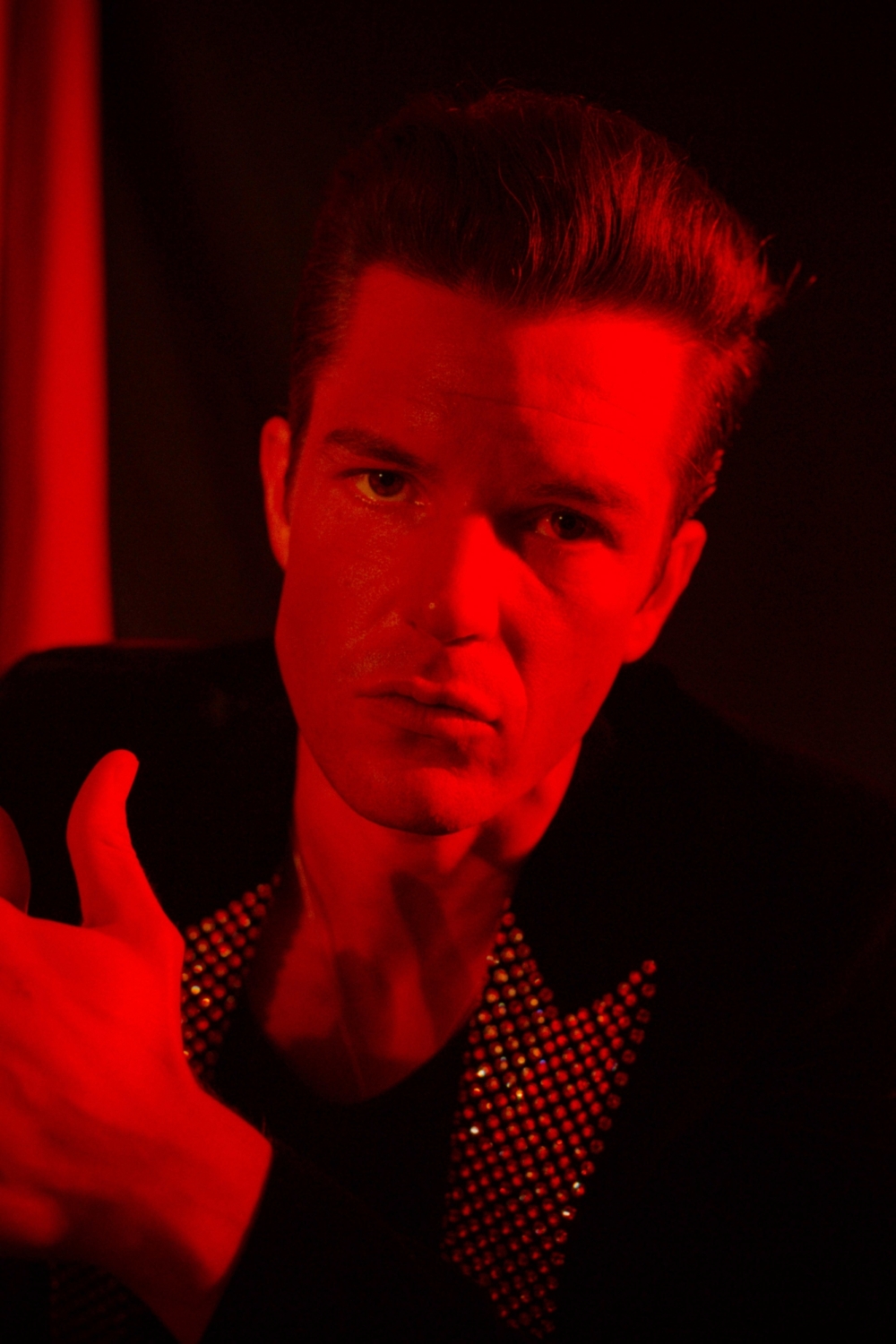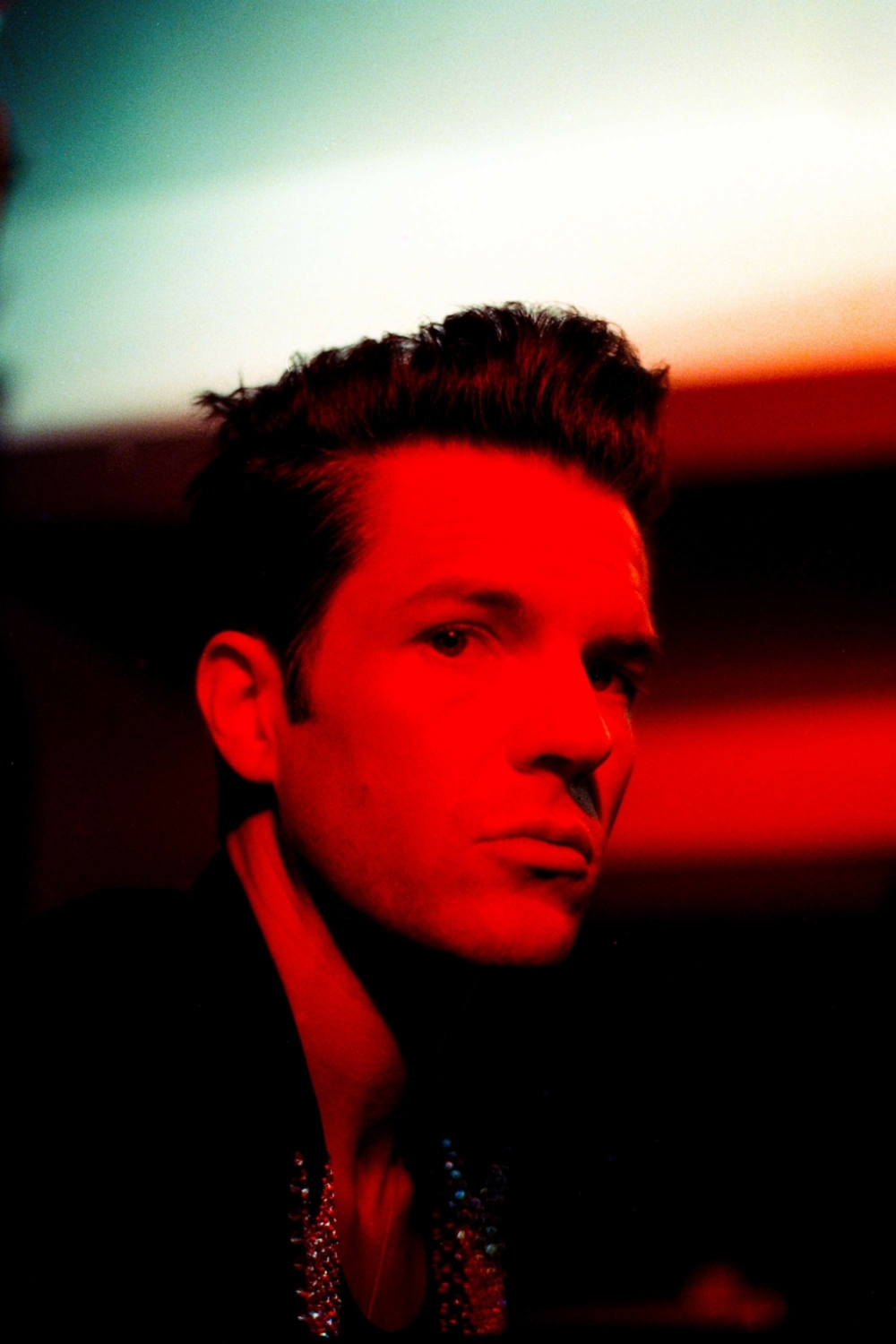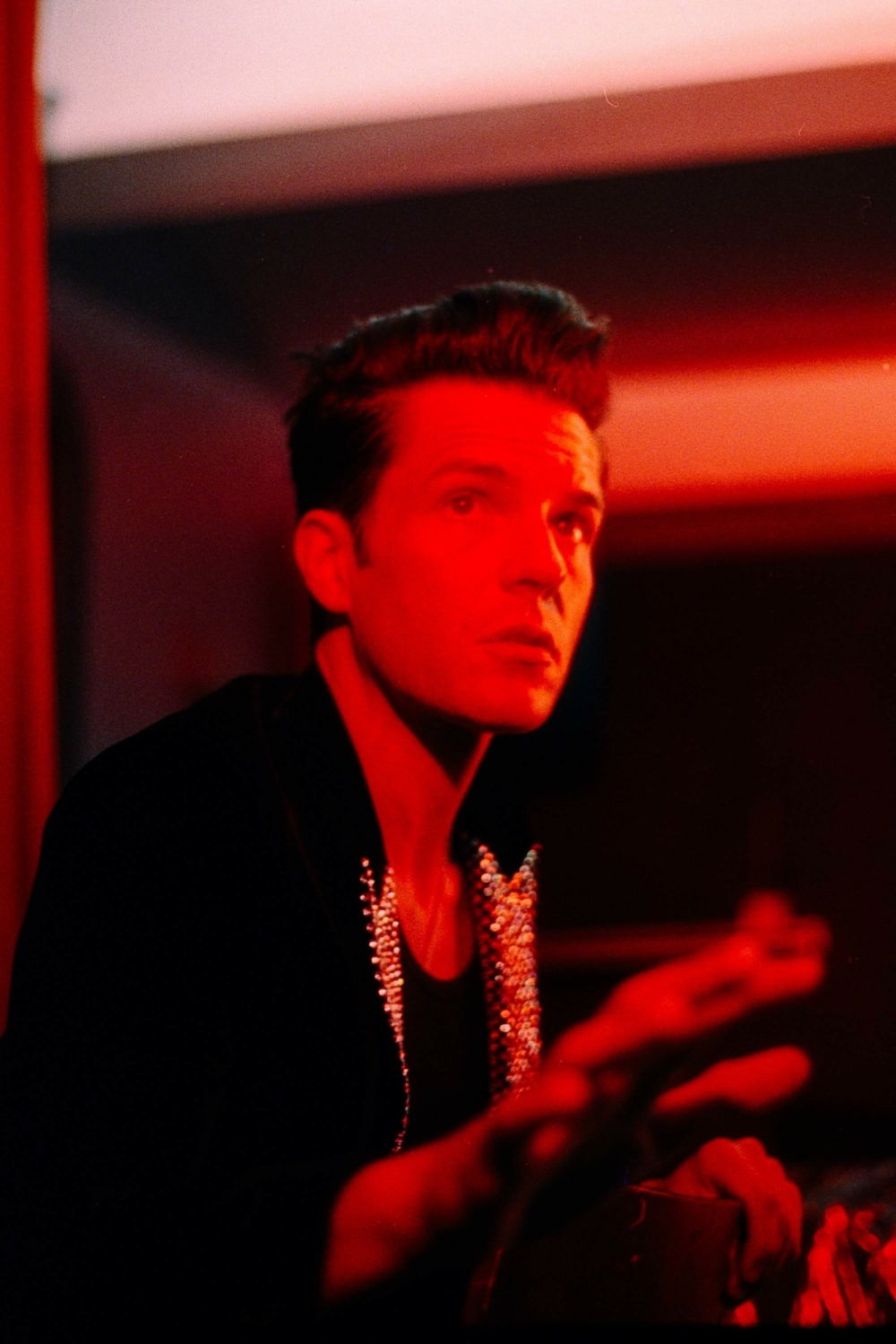 'Wonderful Wonderful' isn't just an album packed with glittery bravado, though. Granted, there are shinier moments – the sweeping title track opener, or glorious 'Run For Cover', a track brought back to life from a different era entirely. But it also feels like one of the band's most personal and intricate, a record woven together with memories and pain, which ultimately still manages to lift the spirit, as so many Killers albums have done before.

That's – at least in part – down to Brandon's life at home: in a recent interview, he revealed he was forced to pull out of a series of solo live shows in 2015 as his wife was suffering from the aggressive psychological condition, complex post-traumatic stress disorder. Unsurprisingly, many of 'Wonderful Wonderful''s tracks see him trying to process the situation, because "it felt necessary," he confirms. "People talk about these things being cathartic, but it wasn't necessarily for that. I just couldn't write about anything else. Nothing else was happening, but I felt a power when I was doing it, I felt emotional. Usually I've noticed that when I've had those feelings with a song, that translates to other people and so I think some of those songs are - I hope - going to have an impact."

So while 'The Man' stands proud as the record's buffed-up introduction, it's the more vulnerable moments - 'Rut', 'Some Kind Of Life' - that really give 'Wonderful Wonderful' its human heart.

"We've always been adventurous," he says. "I don't know that that's something that people would apply to us when they talk about us, but if you really take a look, we're actually pretty adventurous." He's not lying: they've built their career upon striking gold in one genre, before going on to tackle an entirely different realm. "If you look at the band that made 'Hot Fuss' and you look at a picture of the people on 'Sam's Town', it's like 'What is happening?!'," he laughs. "But to us, it just made complete sense: we didn't know that it was strange or brave or anything, we were just doing what we did."


"
We've always been adventurous.
— Brandon Flowers
As ever, The Killers' live show is electrifying. Almost bursting at the seams, it feels as though Brixton Academy has never been so packed and, as the gripping introductory feedback of 'The Man' swells into life, the crowd explodes under the rain of pink confetti that's projected from the stage. From then onwards, it's no holds barred: every gem from their musical collection gets an airing and is met with the kind of euphoria only reserved for festival headliners and indie disco champions, both of which the band have managed to master.

What's all the more exciting is that the whole thing feels re-energised. Brandon is a gripping frontman, complete with costume changes and spangly-lapelled jackets. There's a touch of the theatrical to their set too, which gets capped off by the surprise appearance of actor Woody Harrelson – he, you know, just happened to be in town for the night – who's welcomed on stage to recreate his at-the-time unknown appearance on 'Wonderful Wonderful''s 'The Calling'. It's a show that ties in perfectly to the energy of their more recent UK shows: BST Hyde Park and the small matter of a secret appearance at this year's Glastonbury.

"We hadn't been in that tent for thirteen years," Brandon remembers, "and we have a reverence for things like Glastonbury and people like John Peel. We understand what they mean to this country, so we take that stuff seriously. I was a little nervous because we were the surprise band and you can't choose who's coming to the festival - you don't know if they're really gonna be happy with their surprise." Unsurprisingly, their greatest hits blitz of a set went down a storm. "That was the first time I've heard an audience supersede us," Ronnie confirms. "They were just as loud as the PA was. It was a crazy feeling."

While the past three years may have come littered with hurdles, they've not been enough to trip the band up just yet. It may have taken longer than they'd hoped to release 'Wonderful Wonderful', and they might look like a somewhat different band on stage now, but it's clear that the only thing on The Killers' agenda is to get bigger and better.

"I'm so excited," Brandon confirms, of their upcoming tour dates. "It's gonna be a little bit more theatrical, which I love. You know, the things that Peter Gabriel and Kate Bush brought to live shows? I mean, I'm not saying that far, but I love that. I didn't realise how much we'd done that on 'Sam's Town' until we did the ten year anniversary and we got all of the stage back out, with the screens, the festoons, the lights and the wood and I realised, 'Oh, I like this!' We're trying to do a new version of that. These next shows are bigger than anything we've ever done," he laughs, quite clearly eager to get back out on stage, just an hour after their Brixton set has wound down. "It's really, really exciting."


The Killers' new album 'Wonderful Wonderful' is out now.