Album Review
Big Ups - Two Parts Together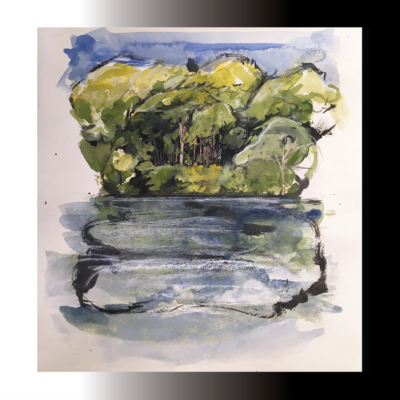 Enough crunch to keep things exciting right up to its thundering climax.
Label: Exploding In Sound
Released: 18th May 2018
Brooklyn noisemakers Big Ups embrace the idea of duality with third record, 'Two Parts Together', as they expand the elements of their post-hardcore sound while sticking with the merits of their loud-quiet-loud template.
The self-titled opening track embodies this theme entirely, with a verse that borrows a style of drawling spoken word and discordant guitar melodies reminiscent of Pavement. A wrecking ball chorus of screeching distortion and wails of "I just wanted to know how you would feel" then provides a devastating foil.
A propulsive beat fuels the distorted schisms of 'In The Shade', before 'Trying To Love' takes a Peter Hook-style bass line, transforming it with the use of rattling percussion, ominous feedback and a male/female vocal mantra to create a hypnotic trance. This psychedelic touch is revisited again on 'Fear', as washy guitars and a barely intelligible spoken word track drifts along in the track's alluring, spiralling outro. The repeated use of jarring time signatures and staccato rhythms give the album a sense of unease on the whole.
Totalling eight songs and clocking in at just over 30 minutes, 'Two Parts Together' feels surprisingly well-rounded and complete, with strange journeys taking place within each track, and enough crunch to keep things exciting right up to its thundering climax.

Get your copy of the latest issue
More like this