Album Review
Her's - Invitation To…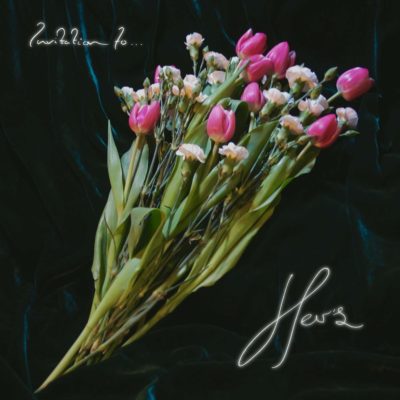 Enough substance behind the silliness.
Label: Heist or Hit
Released: 24th August 2018
Casual observers of Her's might assume that they've taken their time in releasing their debut record proper in order to make sure that it was a cohesive, flowing piece of work that presented their sound in singular fashion. Those already well-acquainted with the Liverpool-based duo, though, will know not to expect anything too stylistically narrow; after all, the key to the charm of last year's nine-track compilation of early releases, 'Songs of Her's', didn't plough any one stylistic furrow, lurching from the wooziness of Mac DeMarco one minute to the pointed melodic ambition of Wild Nothing the next.
Sure enough, 'Invitation to Her's' finds Audun Laading and Stephen Fitzpatrick on similarly eclectic form. They're an unlikely duo on the face of it – the former a towering Norwegian who bounces around the stage to the throb of his bass lines with a massive grin, never looking like he's having anything less than the time of his life, and the latter rakish, reserved and with an unmoved baritone. The Mac comparisons follow them everywhere they go, but they're far from superficial. At the core of their appeal is that they pull off that same dynamic of presenting as class clowns whilst secretly putting plenty of work in; the result is a handsome collection of love songs that mine everything from glacial doo-wop (the back half of 'She Needs Him') to sunny funk inflections ('If You Know What's Right'). The lyrically cheeky 'Love on the Line (Call Now)', meanwhile, is perhaps the record's most infectious moment. 'Invitation to Her's' is an occasionally jarring listen, thanks to its stylistic restlessness, but there's enough substance behind the silliness to leave you feeling they're following through on their early promise.

Get your copy of the latest issue
More like this