Watch
Lana Del Rey debuts new song 'How To Disappear' with Jack Antonoff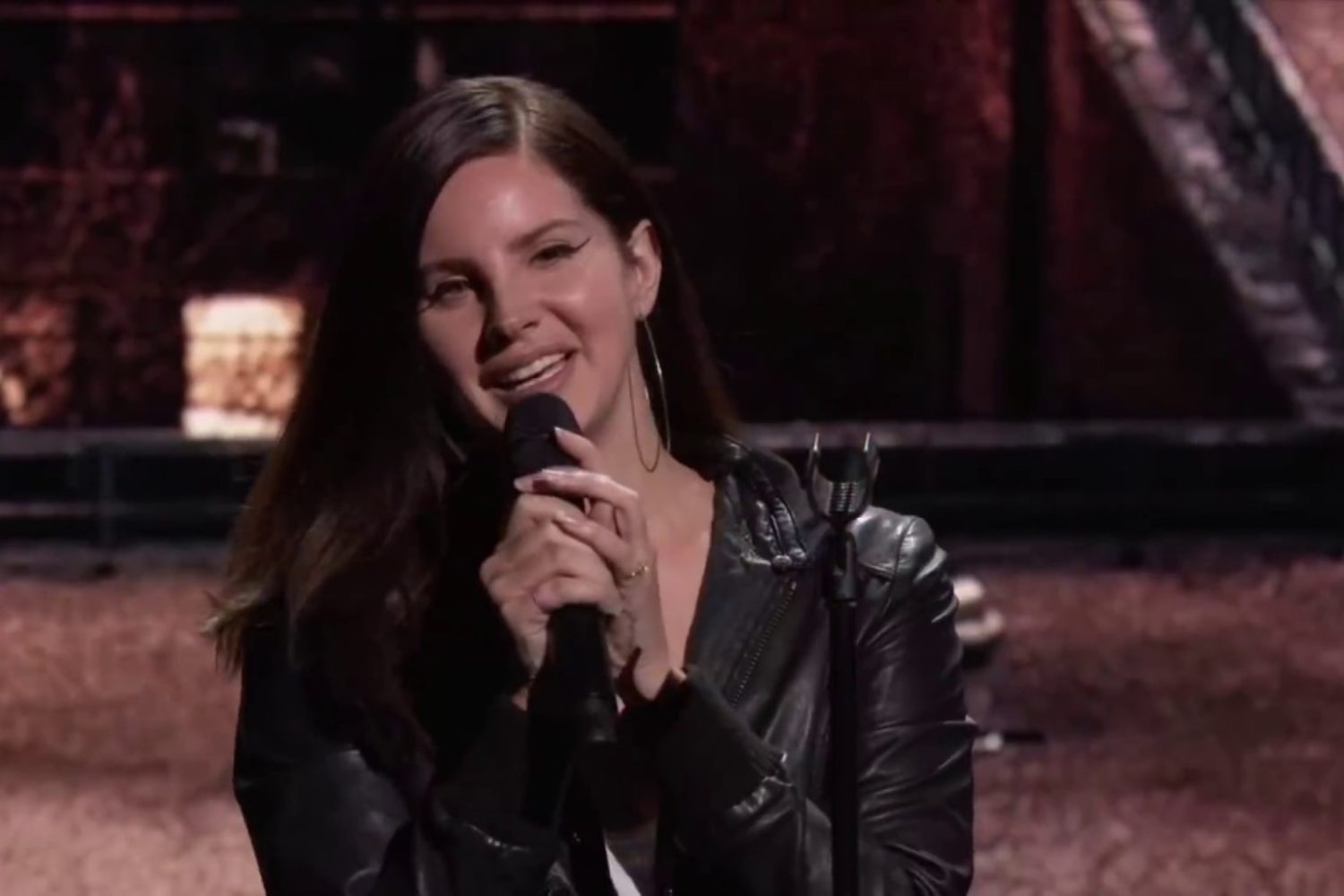 The pair are working together on Lana's new album 'Norman Fucking Rockwell'.
Lana Del Rey is releasing her new Jack Antonoff-produced album 'Norman Fucking Rockwell' next year, and the pair have now debuted another song from it.
We've previously heard 'Mariners Apartment Complex' and the sprawling 'Venice Bitch' from the album, and last week Lana teased new track 'Sylvia Plath'.
Now, performing on tv with the Bleachers man on piano, she's premiered new track 'How To Disappear', a gorgeous, lovelorn ballad.
The track was debuted at an Apple event at the BAM Harvey Theater in Brooklyn yesterday (30th October).

Lana has spoken about the upcoming album to Beats 1, deeming it "about this guy who is such a genius artist but he thinks he's the shit and he knows it and he like won't shut up talking about it."
"I ended up with these creative types or not, or whatever, and you know they just go on and on about themselves, and I'm like, 'yeah, yeah,'" she added. "But there's a little bit of merit to it, also. They are so good. I just like the title track so much that I was like, 'Okay, I definitely want the record to also be called that.'"
Watch the pair debut 'How To Disappear' below.

Get your copy of the latest issue