Introducing
Get To Know… Public Practice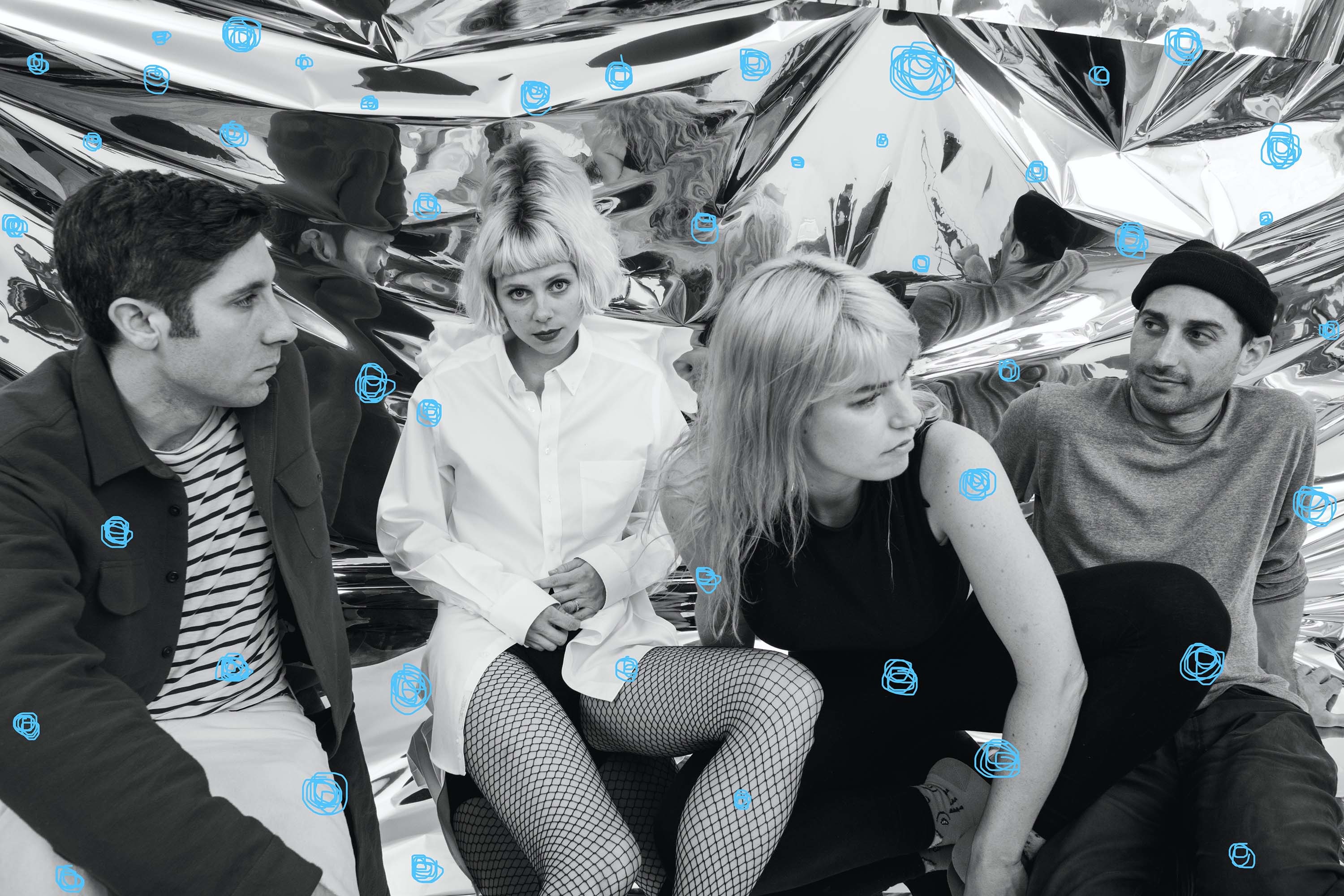 Former members of NYC bands WALL and Beverly have joined forces to form this buzzy new quartet.
Hello and welcome to DIY's introducing feature, Get To Know… With two new acts a week, the feature pretty much does what it says on the tin: getting you a little bit closer to the buzziest new acts that have been catching our eye as of late, and working out what makes them tick.
We've recently introduced you to Coventry newcomers FEET, bilingual synth-popper MUNYA, shimmering folk singer Elena Setién, Brighton's DITZ and New York's Gus Dapperton, Spanish/London duo Family Time. Today we're chatting to NYC's Public Practice.
Formed from the ashes of two previous bands - the recently debanded WALL and pop group Beverly - four-piece Public Practice recently caught our attention during a series of packed, chaotic UK shows last month and will be playing a few shows at SXSW this week.
The band released their debut EP 'Distance Is A Mirror' late last year - a mix of sharp, witty social commentary, cutting instrumentals and a danceable edge. Listen to the EP below.
We caught up with vocalist Sam to find out more about the band.
Describe your music to us in the form of a Tinder bio.
6" on a good day, love hot baths, "reliable" source of income, refuse to wear pants on Sunday.
What's your earliest musical memory?
Running through my parents house listening to 'Sweet Caroline' and the chaotic joy it brought me to rush around singing along. My first memory of being interested in making music and the performative aspect was hearing Laurie Anderson's 'O Superman!'
Who were some artists that inspired you when you were just starting out (and why)?
The U2 album that they installed in everyone's phone, unsolicited. Every time we plug in my phone in the van on tour this record we didn't even know existed plays through the speakers and now we all inadvertently know the words to the first song.
You're based in New York - what's the music scene like there at the moment? Are there other artists breaking through at the same time that you take inspiration from?
We are very lucky to be a part of such a vibrant music scene in NYC where basically any night of the week there are bands worth seeing playing near by. We have a little family of bands that we play with often including Pill, Bodega, Future Punx, B Boys and Gustaf.
Who would be your dream collaborator?
Vince McClelland - Mulatu Astatki. He's an artist that I've been drawn to for many years. His use of funk music and traditional Ethiopian modal systems is something I'd like to learn more about. It's a very distinct sound that I've not found anywhere else yet, and it is so alluring to me. I had the opportunity to see him perform last summer. It was an incredibly humbling experience. I come from a percussion background as well, so I appreciate compositions based on vibraphone.
Musically or otherwise, what are you most looking forward to in 2019?
We are excited to be doing SXSW this month but primarily I would say we are excited about writing and recording our first full length album! We have done some demos and are starting to lean into the groovier side of our sound and challenge ourselves to push our boundaries.