Live Review
James Blake, Hammersmith Apollo, London
17th April 2019
'Assume Form' comes to the singer's home town for the first time in a celebration of new beginnings and silver linings.
There's a moment towards the end of the first of James Blake's two shows this week at London's Hammersmith Apollo that really sticks out. Thanking the crowd for coming, he remarks on returning to the city where he was born, and how he always hopes to receive the kind of rapturous reception he gets tonight. "This is… the city where I grew up," he says gingerly, tiptoeing around the idea of referring to it as "home", a word he clearly doesn't want to attribute to the capital any more. It's a slightly awkward, but honest moment in a set built on those exact foundations, wanting to show his gratitude while not uttering that word that's no longer true.
Moving to Los Angeles before writing 'Assume Form' and settling down with actor girlfriend Jameela Jamil, the producer's fourth record is packed full of new beginnings, and plenty of nods back to his time in London as an evasive, minimalist producer who hid from the spotlight any chance he got. The record removes this cloak ("I'll leave the ether," he sings on its title track and set opener) and tonight sees him return to the capital (and the venue he headlined in 2016 on the back of third LP 'The Colour In Anything') as a very different man, and very different performer.
As ever, he's joined on stage by the dynamic duo of Ben Assiter and Rob McAndrews, and they continue to tinker with songs from his back catalogue. 'Voyeur', from 2010's 'Overgrown', is stretched out into a ten-minute techno behemoth, nodding to James' 1-800 Dinosaur collective who his bandmates both DJ under, while the likes of 'Timeless' and 'Life Round Here' are picked apart and melded back together in fresh ways. Every pre-'Assume Form' song played tonight - though great - feel stylistic, slick and distant, and it's the songs from the new record that form the set's emotional core. Not only the focal point because it's the album he's currently promoting, 'Assume Form' has, in the few months since its release, become James Blake's beating heart, and tonight - in contrast to the hit from his self-titled debut album - he's learning to share it.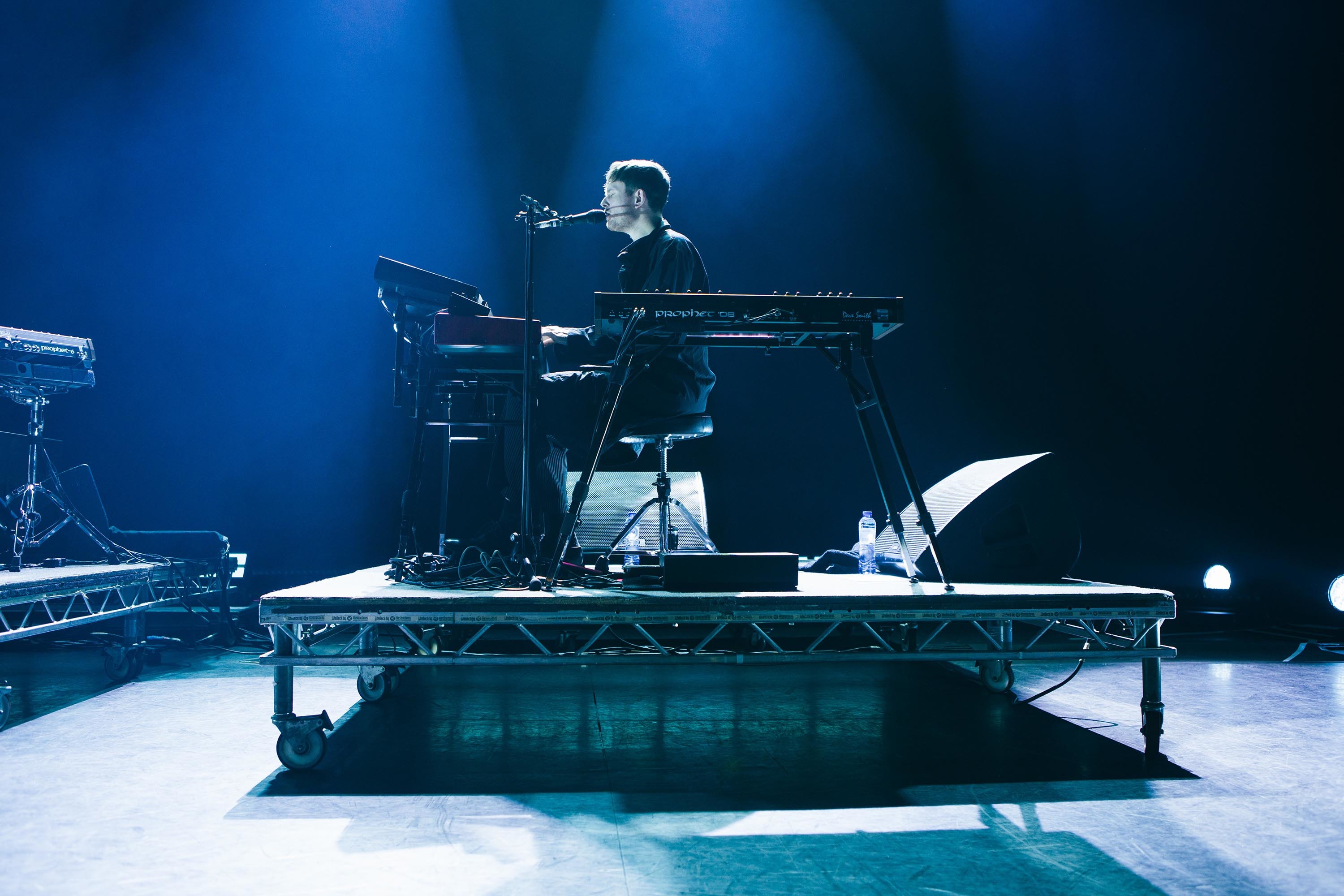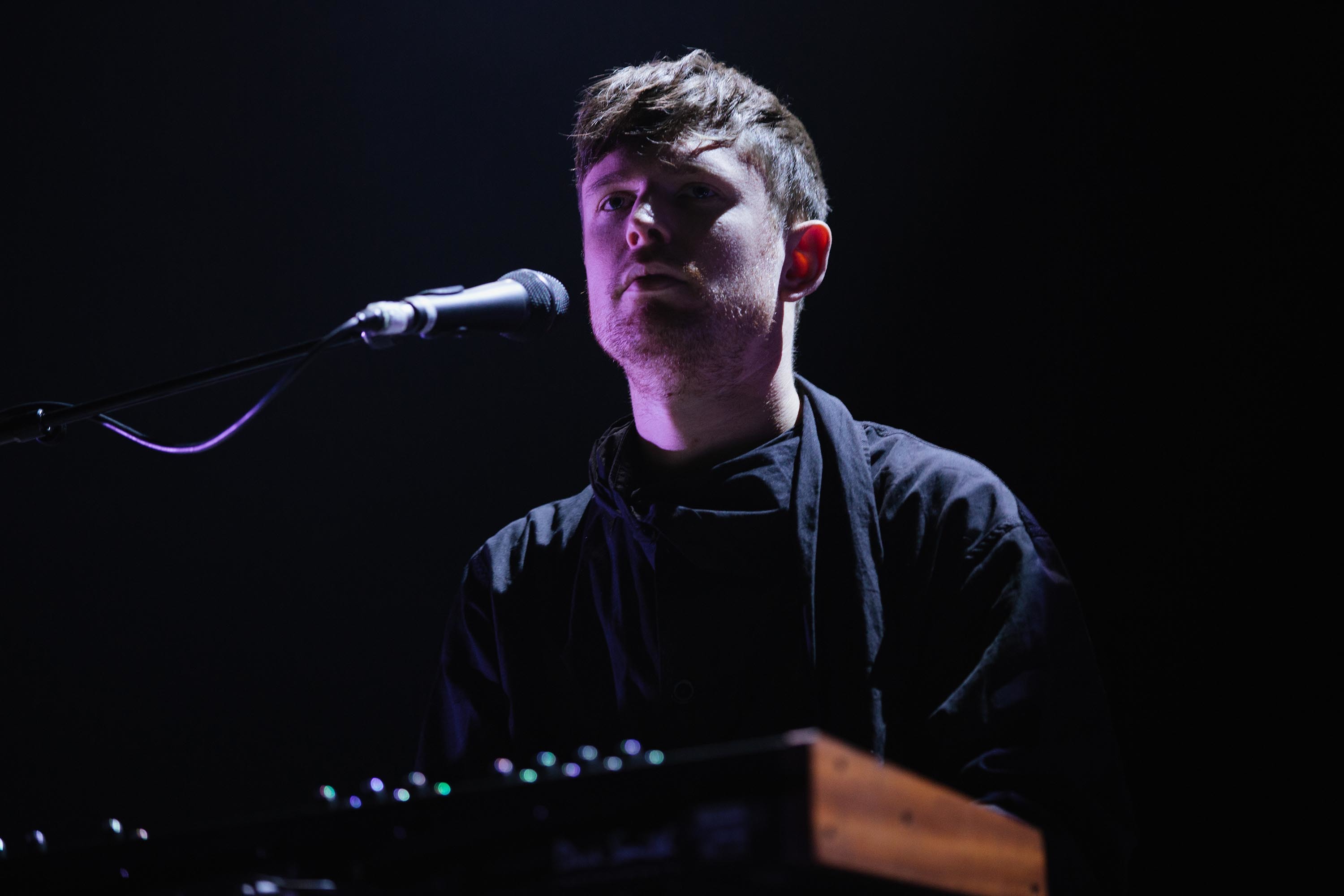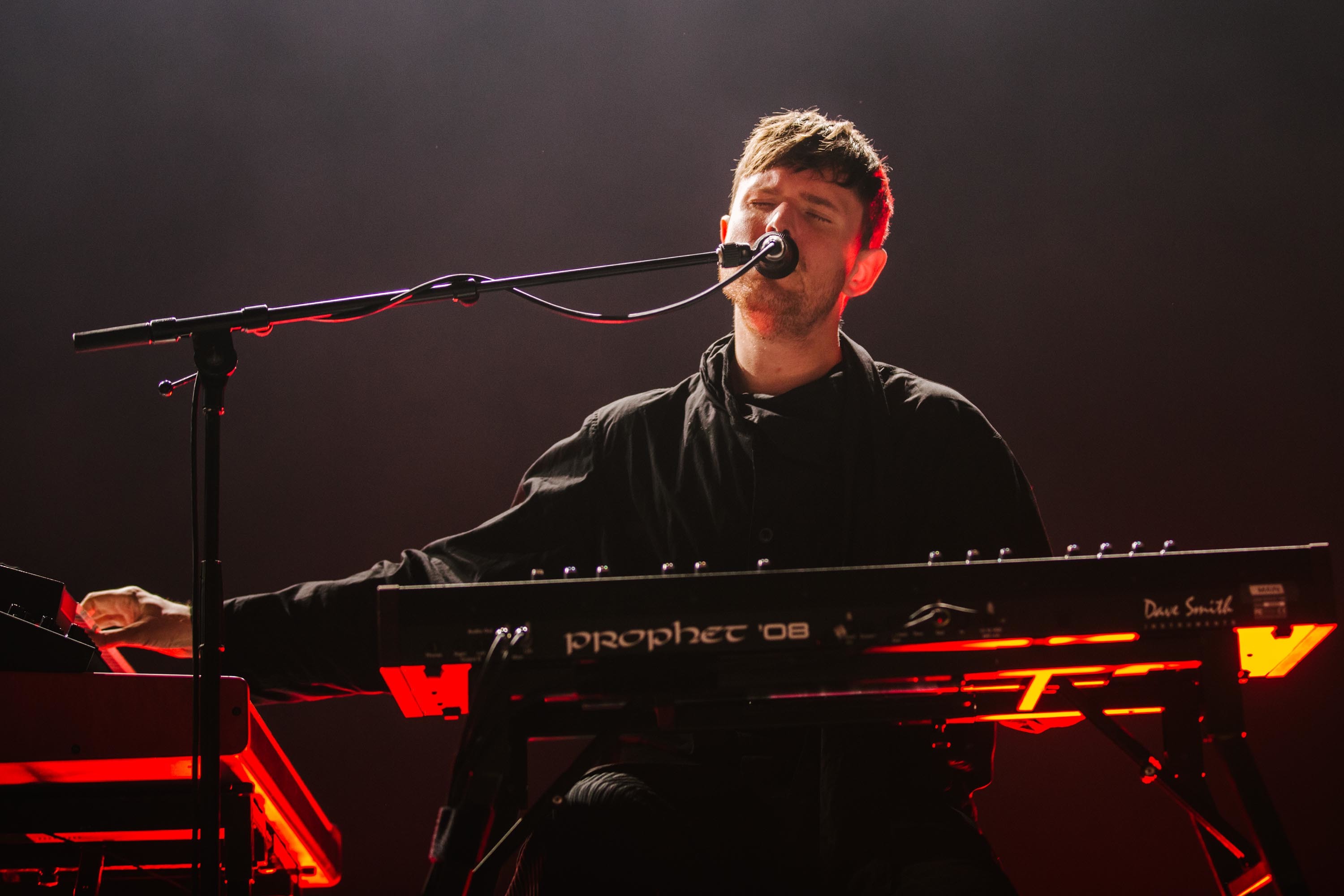 There's a sense of community here that James' gigs have never really reached before, too. 'Mile High' and 'Where's The Catch?', featuring Travis Scott and André 3000 respectively, are tinkered with and use their guest vocalists in new, cutting-edge ways, but it's 'I'll Come Too' that's the standout, the crowd's voices rising on an unlikely anthem, as he sings of driving around a city at night, doing things he wouldn't have done in all those years without his life partner.
The main set closes with his cover of Joni Mitchell's 'A Case Of You', a song he's performed since his earliest days. Post-'Assume Form', though, it seems more readily able to slot into one of his live sets. The song originally appears on 'Blue', Joni's devastating breakup album from 1971, but as a standalone, talking of heart-thumping adoration ("You're in my blood, you're like holy wine"), it could easily sit on James' latest, and takes on a new weight tonight.
For the encore, the trio emerge and play the final two tracks from 'Assume Form', single 'Don't Miss It' and 'Lullaby For My Insomniac'. The first sings of past mistakes, and not appreciating life when emerging from under the foggy cloud of depression, and pleading for others to avoid the same fate. The latter is a stunning, drone-like bedtime story for which James insists on silence so the many vocal loops he makes aren't tampered with due to crowd noise. "It's designed to help people fall to sleep, so I thought it's good to close a gig with," he states. It's the smallest gesture, but one that's indicative of 'Assume Form' and of James Blake at large right now, finding his peace and using it to stretch out a hand to others. As he says to the crowd before 'Mile High': "It feels different this time."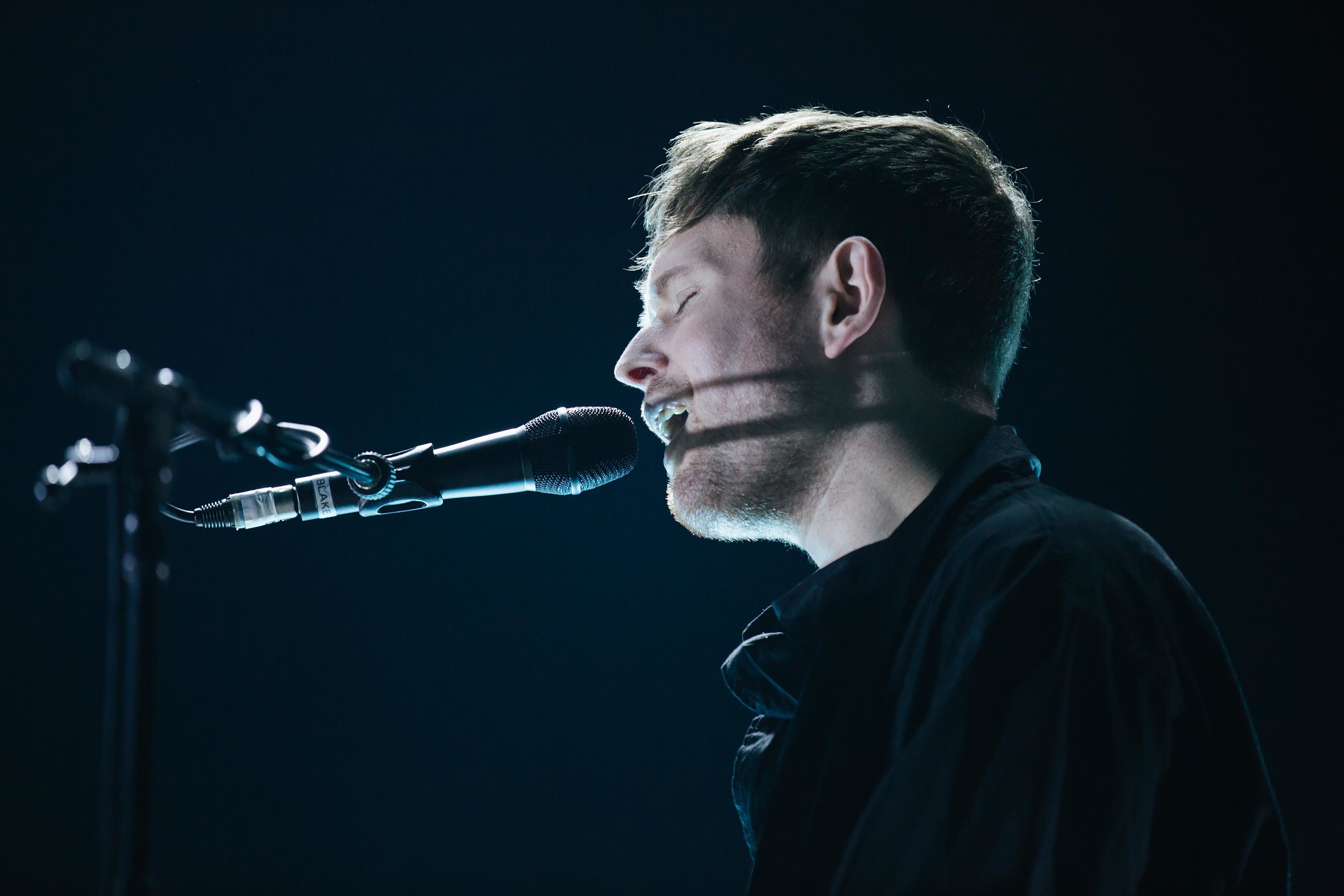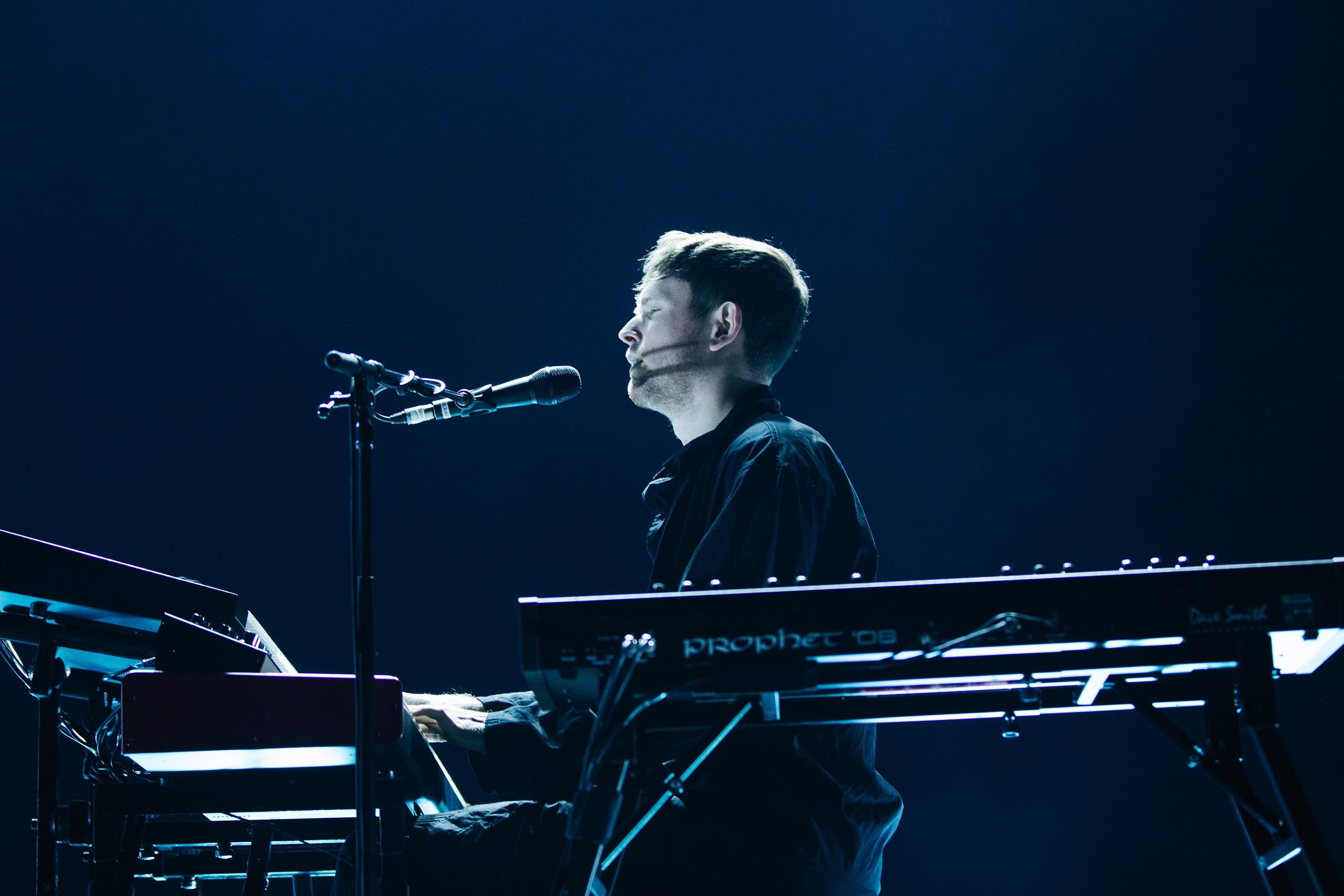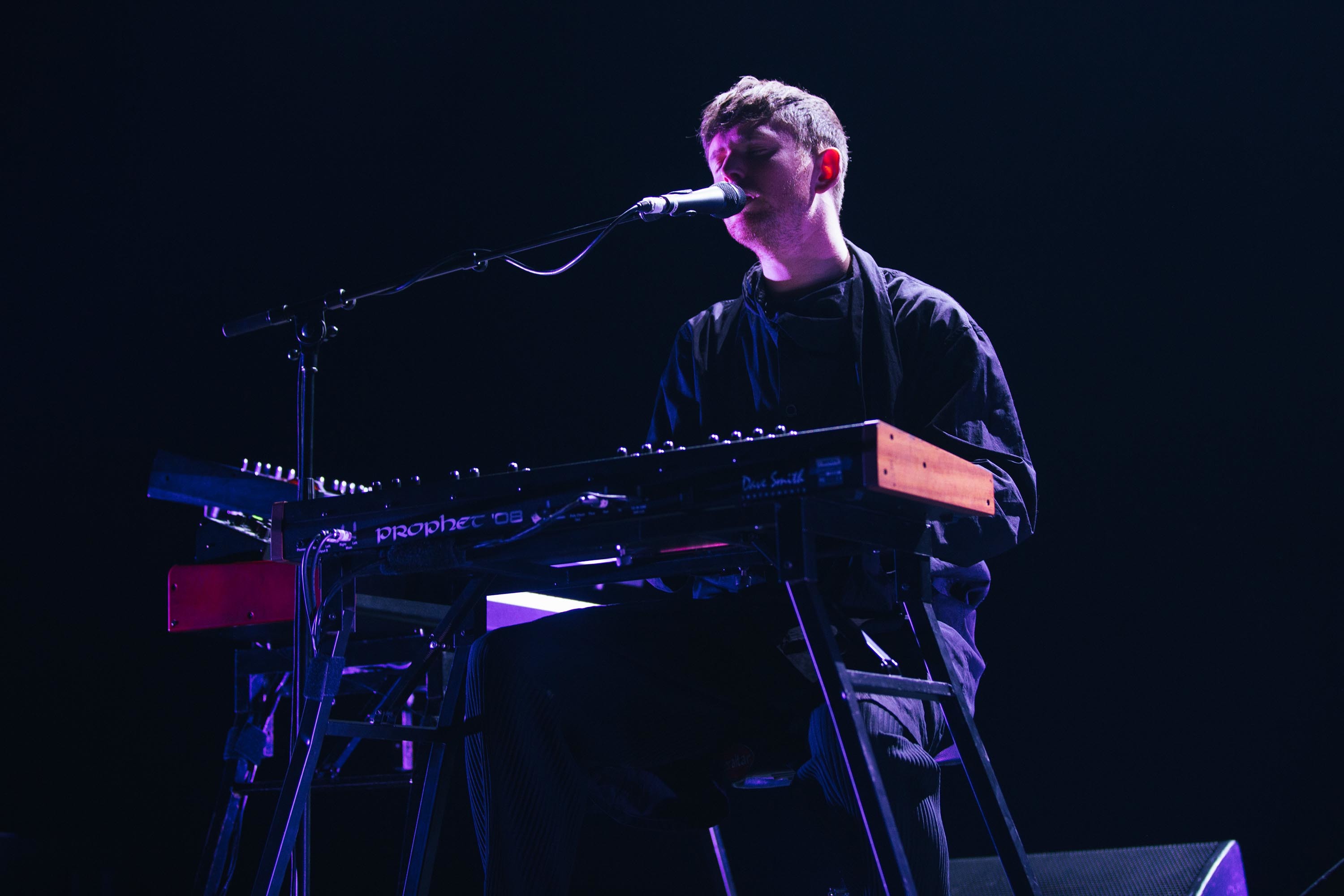 Get your copy of the latest issue