Festivals:
Vampire Weekend pop up at The Park stage for a surprise Glastonbury breakfast gig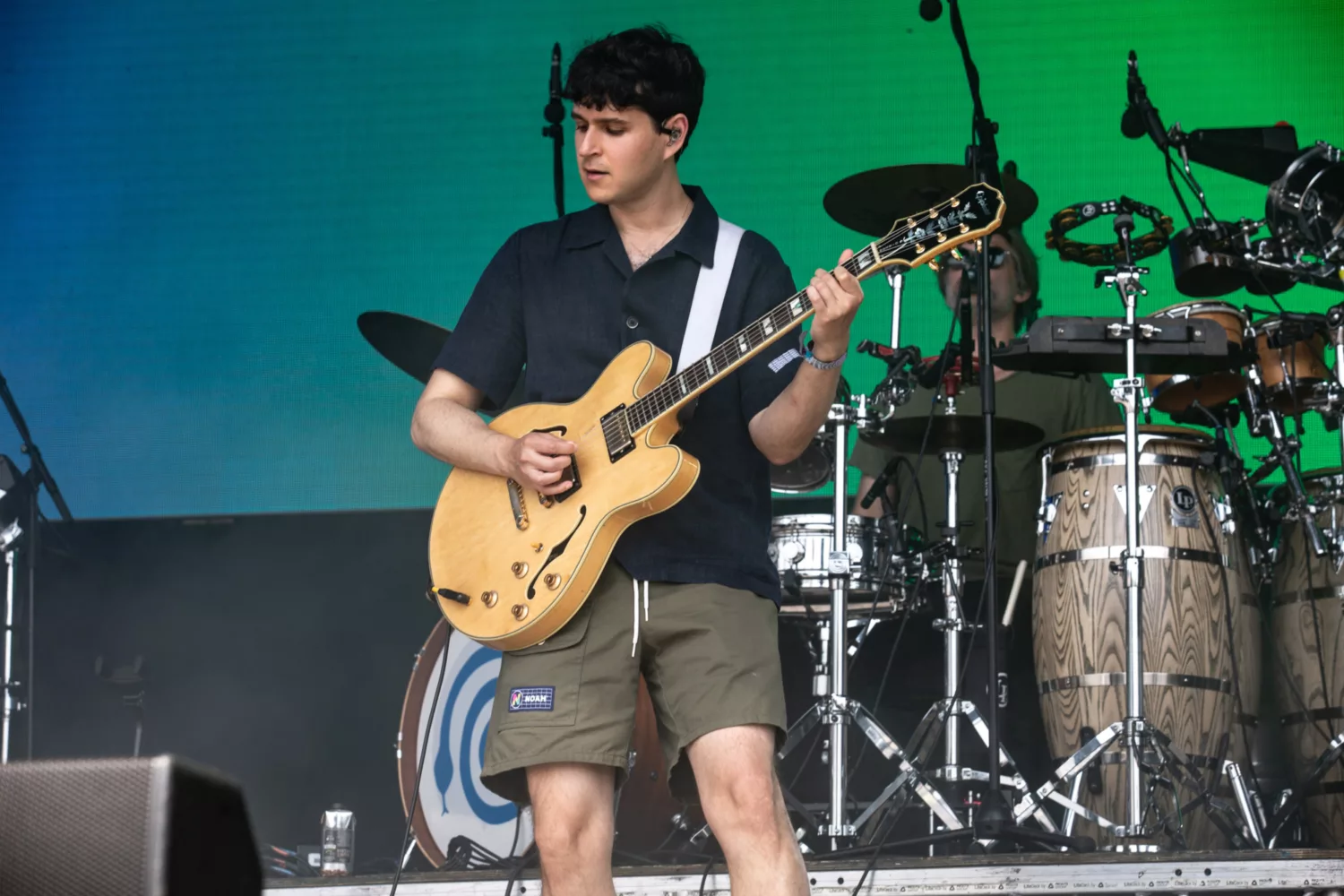 The greatest way to start the day.
"Are you guys hydrated?" questions Ezra Koenig, shorts-clad and beaming at the crowd who've happened to stumble upon his casual Instagram post an hour earlier, announcing their surprise morning sermon at The Park. "That guy's shaking his head. Everybody, get him! He's not hydrated!"
If Sunday's Pyramid Stage slot, warming up just ahead of headliners The Cure, is set to be a grander affair, this morning finds Vampire Weekend doing essentially Glastonbury's equivalent of a pub gig. It's busy, but not heaving (there'll be a lot of sad faces, you imagine, who'll wake up to the news they slept through this one) and, with the sun blaring down, there are fewer better ways to start the day than with an affable, gloriously low-key rendezvous with this lot.
An opening salvo of 'Bambina' and an irrepressible 'M79' kick things off, before Ezra decides to start taking requests; testament to the crowd that are assembled, the responses that come back aren't just universal shouts for 'Oxford Comma' and 'A Punk', but some less obvious faves. We get 'Finger Back' and 'Hannah Hunt', and it's only when someone shouts for 'Cape Cod Kwassa Kwassa' (which they happily launch into) that you're struck with just how mad it is to be watching as beloved a band as this before you've even had breakfast.
"Because you requested 'Cape Cod…' and it's a Saturday, this is a thing we like to do when the stars align in such a fashion," grins the singer before starting to sing Chicago's 'Saturday In The Park' to a sea of semi-bemused faces. "Do you know that song?" he asks to vague mumbles. "It's much more popular in the US…" What gets a far more vocal response, however, is when he gives the audience a choice of cover song, either Springsteen or Fleetwood Mac's 'Everywhere'. The latter wins out and the result is as delightfully heart-tickling as you'd imagine.
Peppering the whole set with chat (actual chat – there's a back and forth with the audience going on here), jokes and general impish charm, Ezra could probably burn your house down and you'd still think he was adorable. It gives the whole set an easy warmth that's like a balm on sunburnt and hungover heads; by the time they close with an extended, jamming 'Sunflower' and the twiddling guitars of 'Harmony Hall', there's not a face in the crowd that's not beaming. Tomorrow, they take on the big stage, but today they're just here for the fun of it and the enthusiasm and good vibes are all around.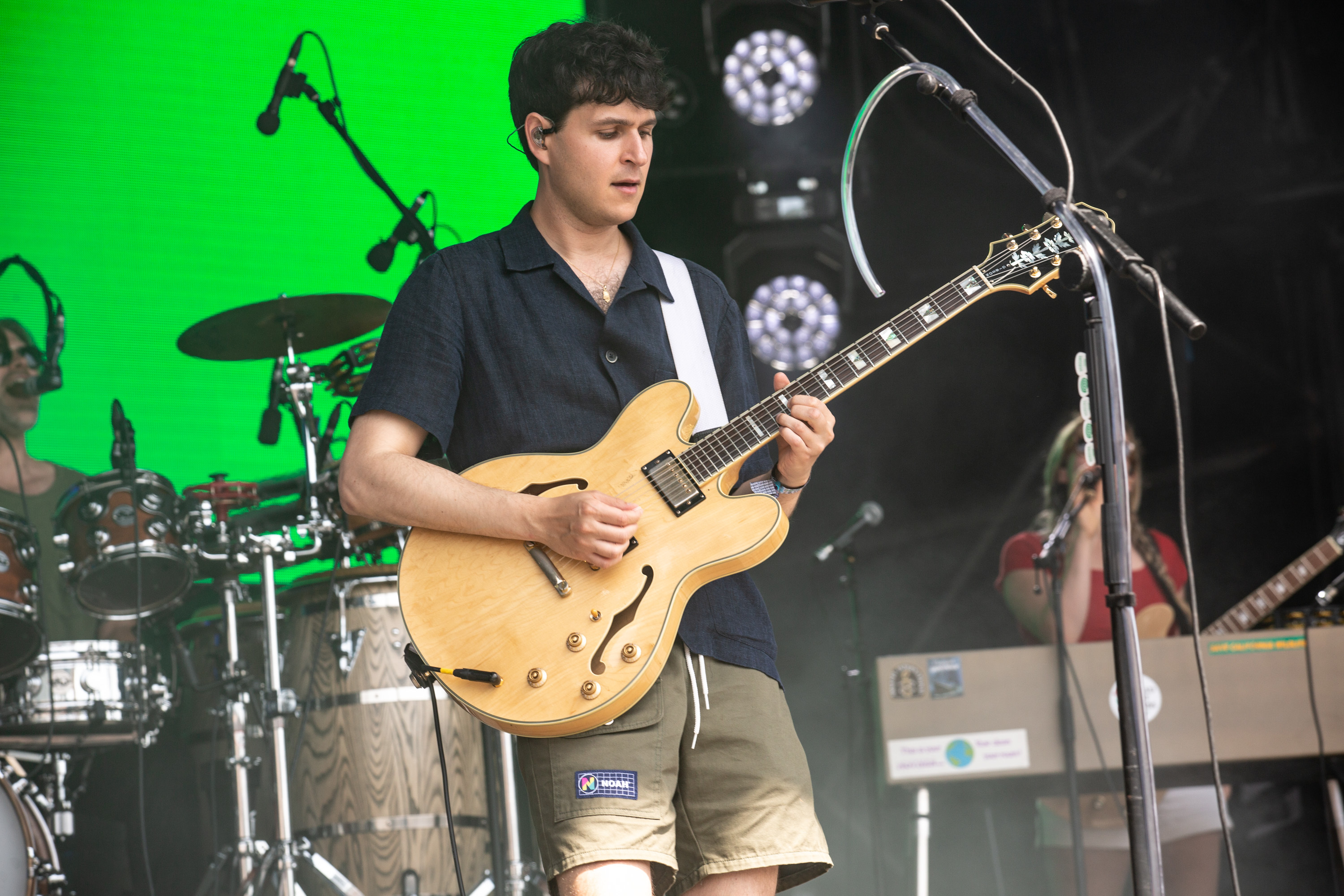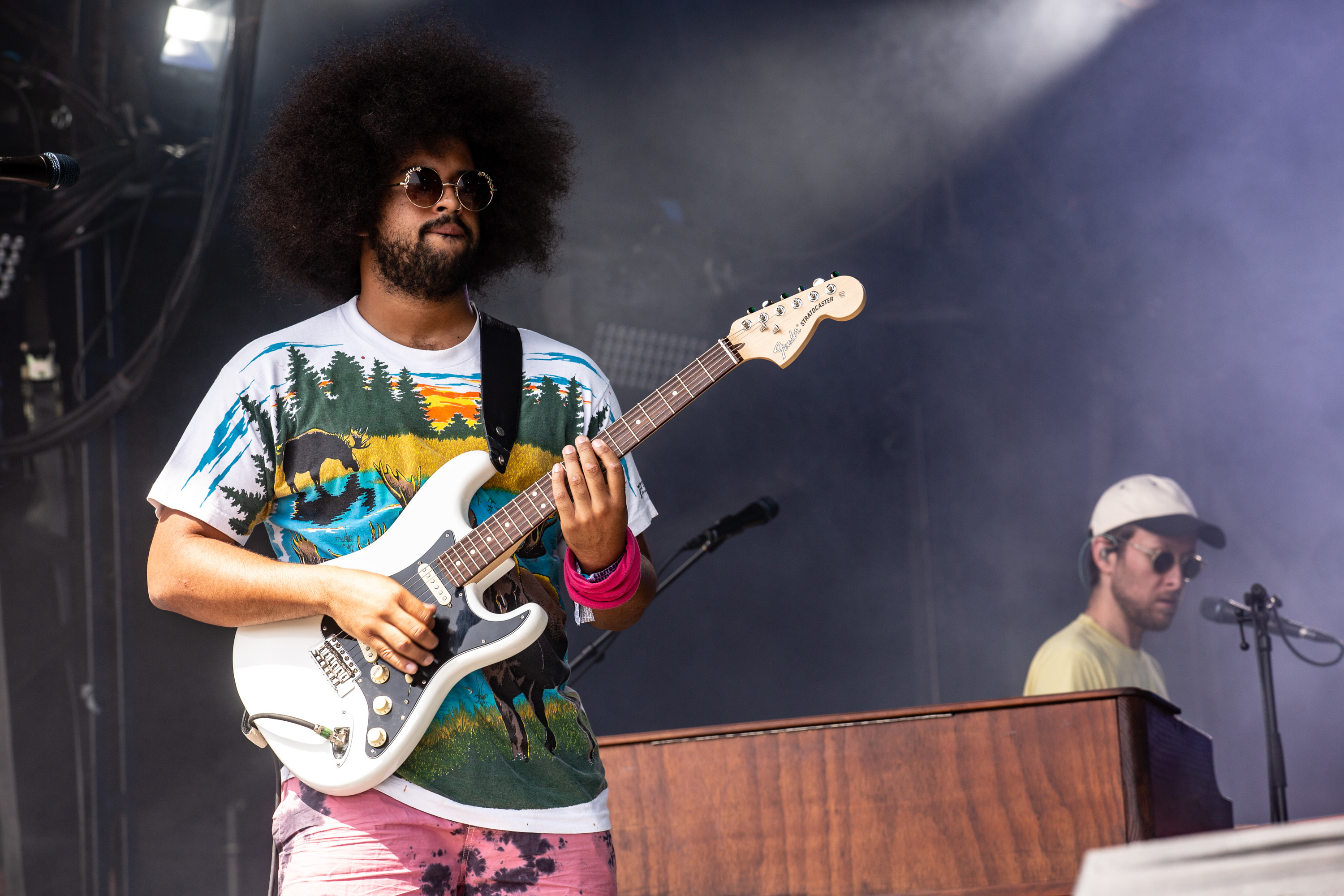 Get your copy of the latest issue