EP Review
Slaves - The Velvet Ditch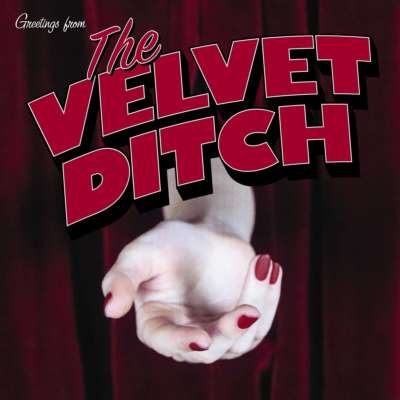 A succinct demonstration of Slaves' here and now.
Label: Virgin EMI
Released: 19th July 2019
First thing's first: "cocaine is a hell of a drug / when it's running through the veins of a small-town thug" is one of the greatest lines we'll hear all year (pun very much intended). 'One More Day Won't Hurt', the opener of this four-track almost-surprise release stands up as one of Slaves' finest songs to date within seconds, its heavy riff an immediate counterpoint to the duo's flirtation with (shocker) melody on 2018's 'Acts of Fear and Love'.
EPs can, of course, be boring. Often they're either a mishmash of unreleased cutting-room scraps and remixes - what once might have simply been a CD single - or a stop-gap for new artists too scared to make their definitive statement yet. 'The Velvet Ditch', however, shows what the form can do: a succinct demonstration of Slaves' here and now.
The first half - completed by fellow screamer 'It Makes Me Sick' is literally heavy, stretching Isaac Holman's screeches beyond their means at points, his usually carefully-channelled anger at boiling point throughout. The second, meanwhile, may show the pair's musically-softer side - the title track an acoustic number, closer 'When Will I Learn?' piano-led - but its weight comes emotionally; as Isaac's vocals get quieter, their effect magnifies.
'Acts of Fear and Love' showed Slaves' ability to tell everyday stories with style; 'The Velvet Ditch' proves they're capable of doing it with emotion too.