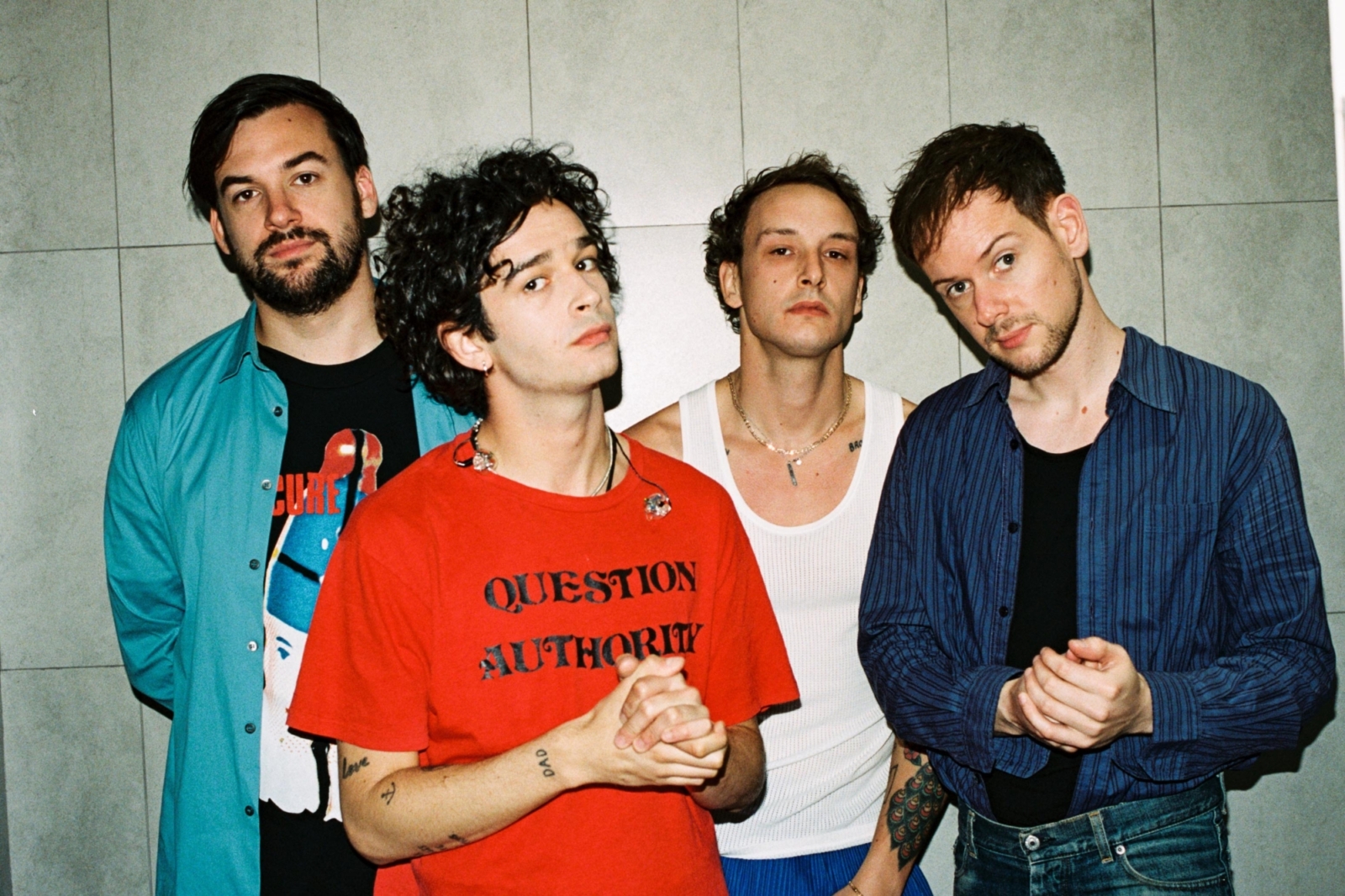 Turn On. Tune In. Drop Out: The 1975
The 1975 want to change the world. Are you with them?
It's Friday 20th September and, across the world, hundreds of thousands of people are uniting in a global protest against the current climate emergency. The latest action stemming from the School Strike for Climate movement, led by 16-year-old Swedish activist Greta Thunberg, it's a huge, positive coming together of humanity - an exercise in the power of community and the best kind of resistance. Standing among it all feels weighty; it feels like something is happening.
In Melbourne, The 1975 are at the end of a six-month, near-constant run of gigs that's seen them traverse the globe, packing out venues at every stop. Later that night, they'll headline the city's Margaret Court Arena to near-hysterical screams; the show is long-since sold out, as is every show they play these days. But more than just inciting pop star mania, there's been a shift over the last 12 months in what the band have come to represent. It's no more evident than among the mobilised masses in Treasury Gardens earlier that afternoon. "I stood at that protest for an hour and I saw, in Melbourne, where I'm not from, ten 1975 signs and fifty 1975 shirts and it was almost like it's all part of [the same thing]," says frontman Matty Healy the next day. "It feels like a moment in youth culture. You know that time? Remember 'that time'? It feels like one of them. I've got a real 'that time' feeling about this, with the climate strikes and Greta getting so insanely influential on a global scale and that song [the band's recent self-titled single, featuring an impassioned speech by the young activist] being adopted by Greenpeace. I don't feel like I have control over it; it's got this life of its own and people are adopting it. It feels like it's bigger than me, way bigger."
There's the tangible sense that, if this moment in history is one of 'those times', the ones that get remembered, then The 1975 are the band soundtracking it the most acutely. The gears audibly shifted with the release of the cut-and-paste, socio-political panic attack of 'Love It If We Made It' last year, a song so undeniably on-the-money that even former detractors Pitchfork named it their Track of the Year ("Dude, if I was 23 and I'd got Pitchfork Track of the Year, I would have turned into a dickhead, so it's good that it rolls off me now…" the singer snorts). Since then, a catalogue of seemingly-endless bullet points have taken the band ever-further into unchartered waters. There's the career bookmarks, from Number One albums to this summer's Reading & Leeds Festival headline, and gushing accolades - Ivor Novello's Songwriters of the Year; the BRITs' Best British Group and Best Album etc etc - so many, in fact, that 'Nominations and awards received by The 1975' requires its own Wikipedia page.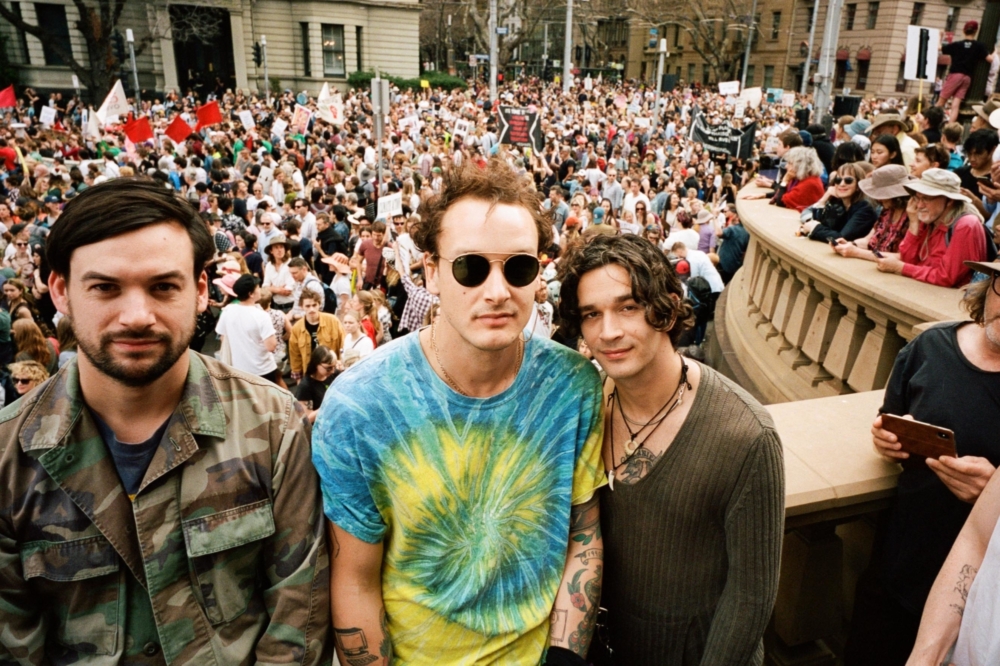 "
Comfort the afflicted and, if given the chance, afflict the comfortable: that's my job.
— Matty Healy
But more than that, it's been the cultural moments that have really changed the game. As well as being taken on by Greenpeace, the words from the latest incarnation of their ever-present self-titled album opener were projected onto the UN building. At a recent show in Dubai, Matty made the news for consensually kissing a boy in the crowd in violation of the country's still-homophobic laws. The group's recent eco-conscious efforts (they have, among other things, starting selling recycled merch and made an effort to reduce packaging on anything bought from their store), meanwhile, have led to sneering online letters from right-wing politicians. Throughout it all, the singer has remained one of the most impassioned, eloquent and uncompromising voices out there, taking every chance available to speak out and step up. "I think it's part of my new ethos. Like, fuck it, I'd rather take up the same position in culture that other proper pop stars do and be myself fully, flawed and all, at the risk of getting cancelled than I would buy into a culture that I don't agree with," he says. "I'm not a misogynist, I'm not a racist, I'm not any of the -ists, and I know that. So I refuse to live my life in fear that I'm going to be falsely exposed for being one of those things. I'd rather make a mistake and then say sorry for it, or make a mistake and not say sorry for it and be like, you know why I didn't say sorry? Because I was pissed off."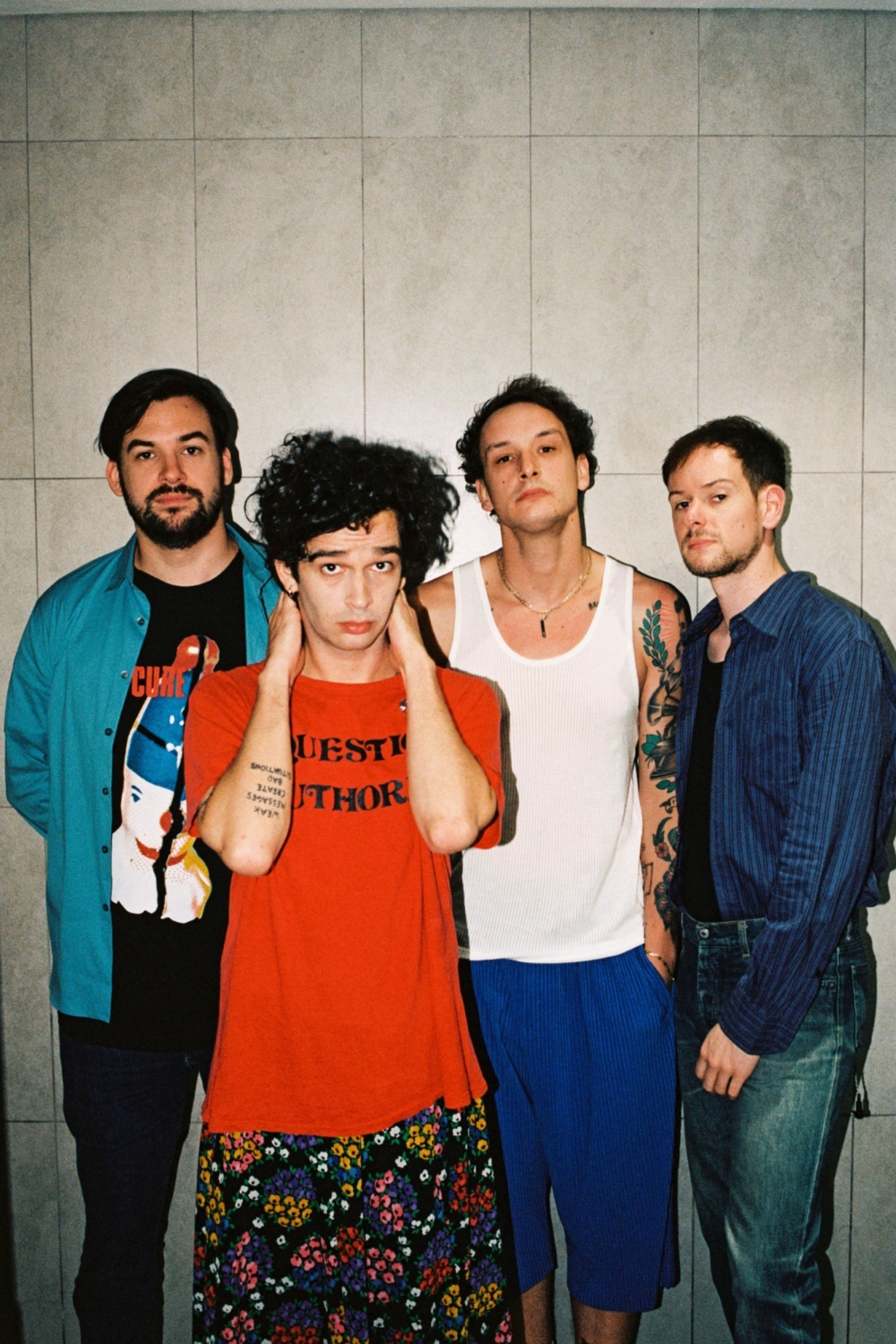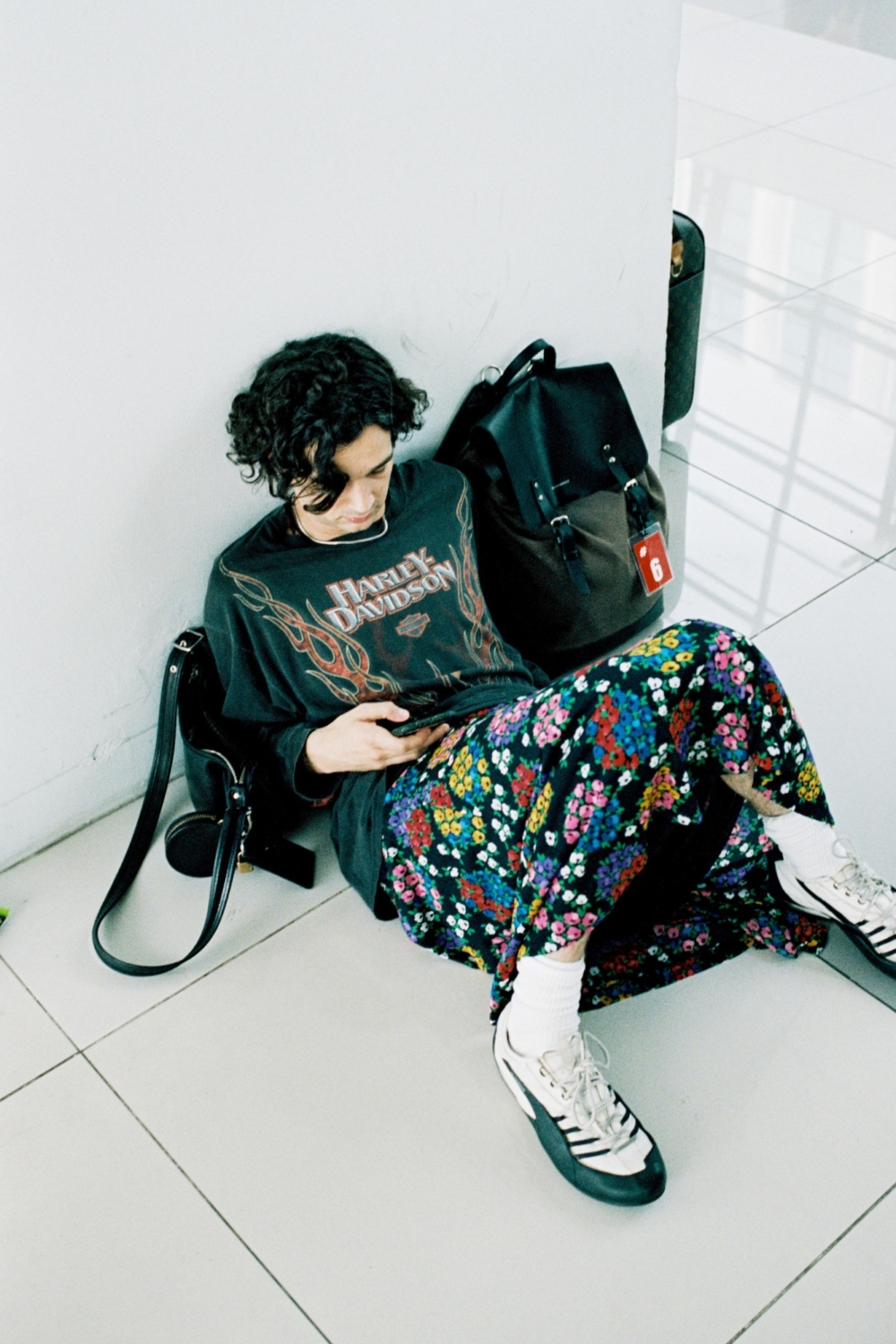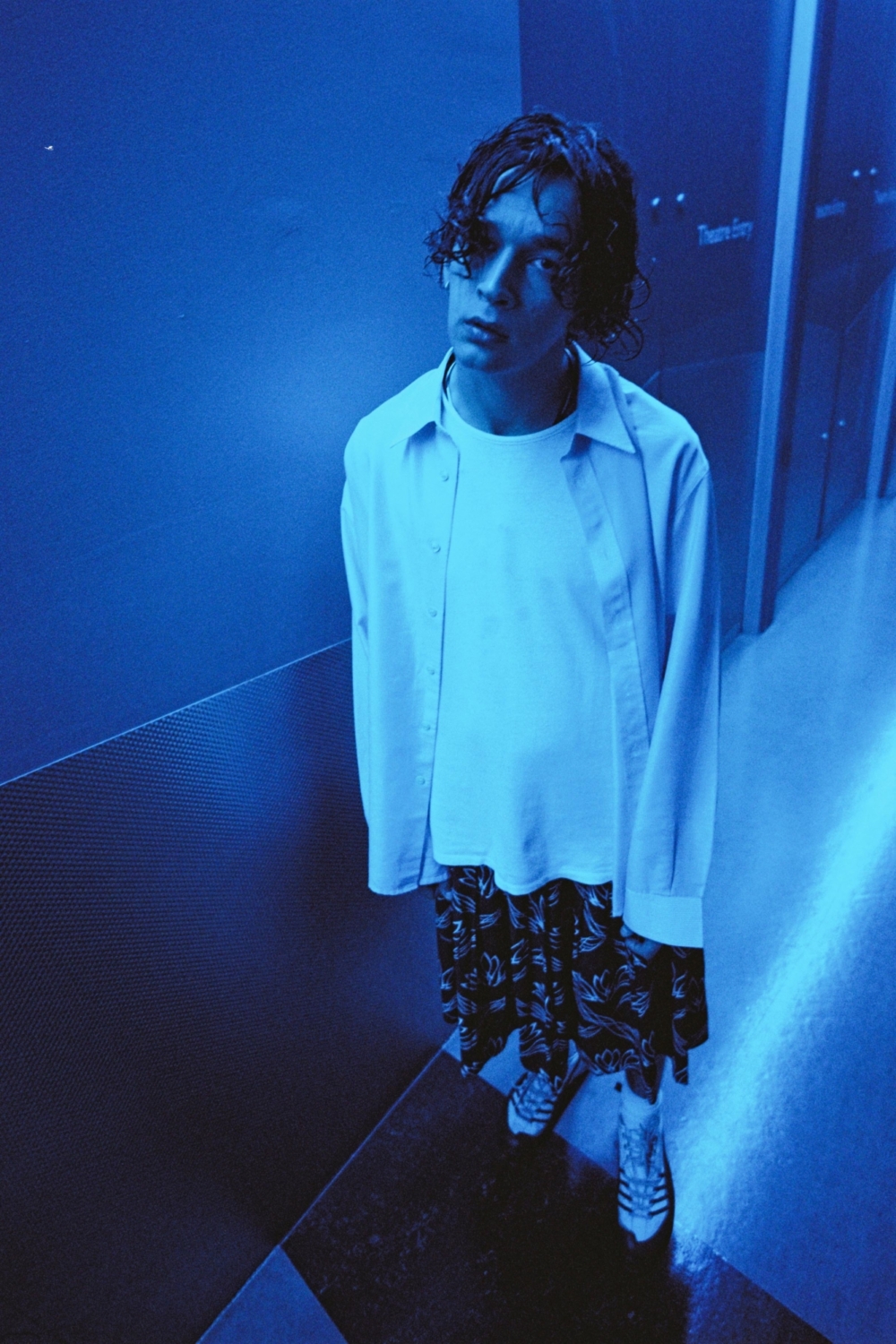 "
I've been getting up in the morning and my day job is trying to make a record, and my night shift is playing a huge international rock show stadium tour.
— Matty Healy
It's a headline-grabbing attitude made all the more notable by the sheer lack of competition. If it feels like Matty is the new go-to musician for quotable bon mots - a kind of woke Liam Gallagher with a spliff and a library card - then it says more about The 1975's increasingly singular place in popular culture than it does about the frontman himself. They're a massive band working largely outside of the major label machine; a group with the top level visibility of pop's elite but the ethos of a bunch of indie kids. "Of course I seem problematic and extreme because you put me next to [most famous pop artists] and my ideas and my outward projections are not being met with ANY outward projection. They don't even talk about themselves, you know?!" he says.

"I come from punk and hardcore, and I come from 'music has a meaning', and 'music can change the world'. And if it can't change The World it can change this fucking world, so let's create our own reality. I don't come from wherever those pop stars come from, which in some cases is X Factor or telly or whatever. So there's this inherent desire to express who I am and that will bleed into a performance where it wouldn't bleed into another pop star's performance. I'm like Dennis Waterman: 'I write the theme tune, I sing the theme tune…'" he jokes. "If you're in One Direction and you've got 20,000 people singing your songs, but you're singing with six other people and the lyrics were written by a load of 40-year-olds from North London, then you can enjoy it and be emotionally engaged to a certain extent. But imagine what it's like when I do it? It's mad."


"
Of course I seem problematic and extreme because you put me next to [most pop stars] and my ideas and outward projections are not being met with anything.
— Matty Healy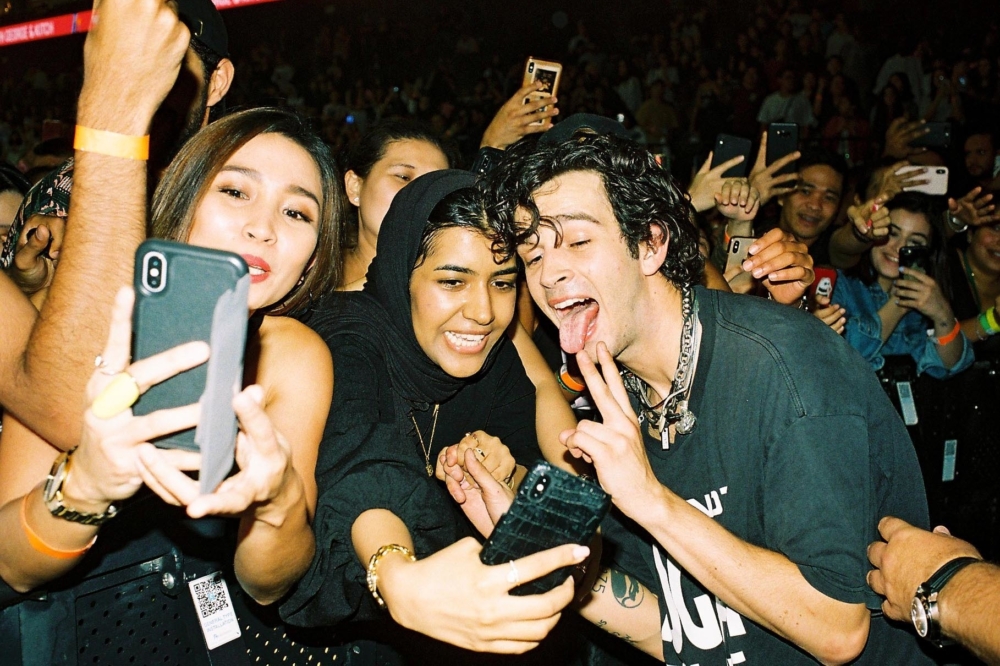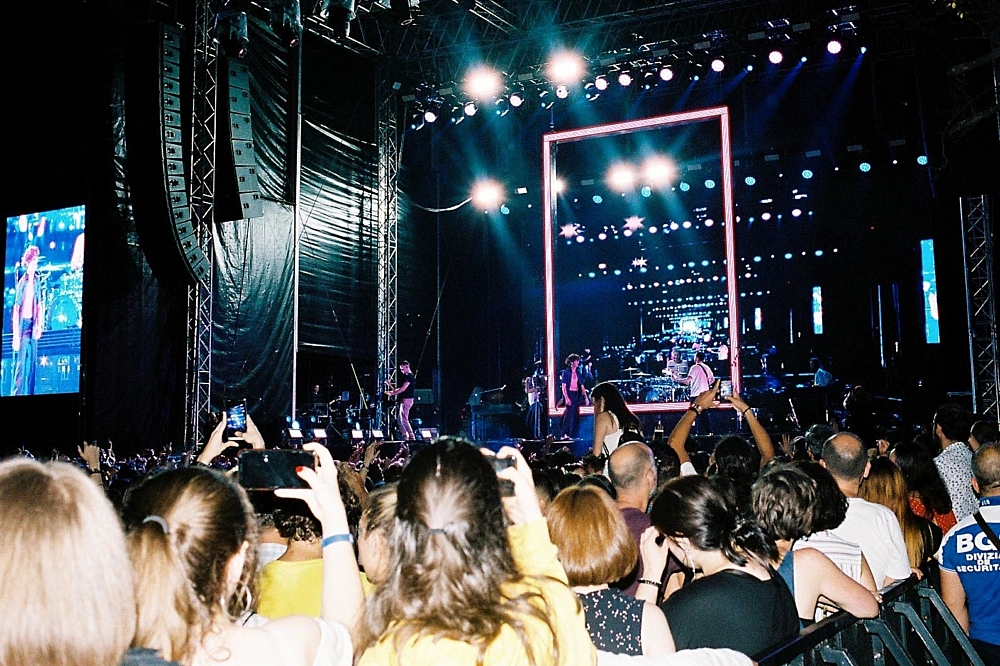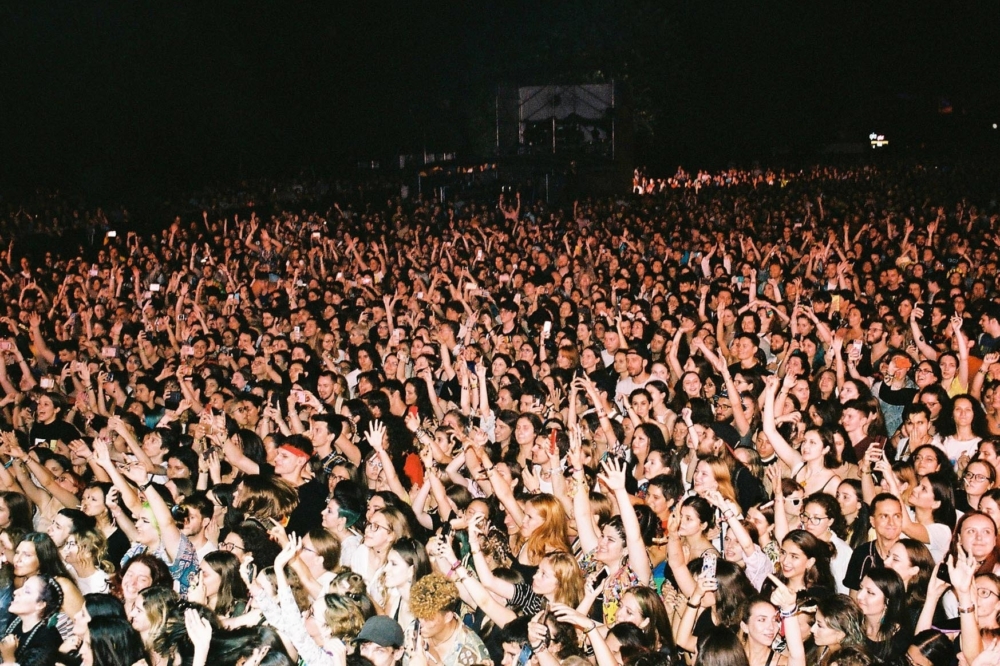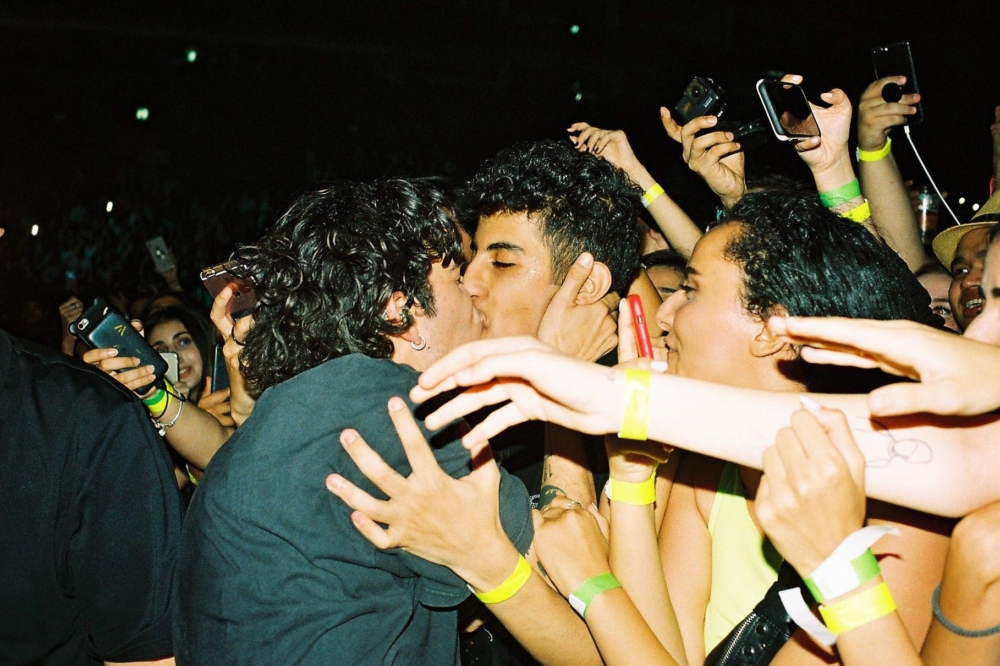 There are a lot of things in Matty Healy's life right now that you could accurately sum up as 'mad', but what strikes you most about the 31-year-old is that, under the verbose statements and weighty proclamations, he's an exceedingly, almost bizarrely down-to-earth guy. When we rejoin the singer at their Oxfordshire studio a few weeks later, he's wearing the charity-shop floral skirt that he's recently taken to sporting, toking on a customary joint and moaning that he's aching from a recent effort to get back into martial arts (the trick, he tells us while putting the kettle on, is to destabilise your enemy by poking them in the eye). He doesn't really drink and, after his admission last year that he'd been to rehab for a period of heroin use, is now clean and healthy. "The thing is, I had toured, lived, experienced things without drugs before - I just preferred it with it…" he shrugs with a knowing grin now. "So it's more of an 'Oh', than a 'What do I do?'. I know what I do. I don't do the drugs. And that's the hard thing. Like, giving up smoking is so hard because you actually have to stop smoking. But that's just part of growing up or whatever. You've just gotta grow up a little bit."

The same innate restlessness and desire to "change the way I feel in the moment" that led him to experiment with hard drugs, he explains, is why he finds himself constantly propelling himself forward creatively, in search of new thrills and unable to sit still. It's a distinctly less problematic way of dealing with his urges, but it still sounds exhausting. "I'd love to switch it all off. I'd love to be able to be like, ahhhh," he exhales, "have a mind bath. Have a bath in the old brain where it stops and I'm not…" He pauses for a second and changes tack. "I think it's because I really do have this sense of purpose. Not in a Morrissey or a Mother Teresa way, not on either of those spectrums or because my ego needs it. But because I feel like it is who I am, so if I'm not being 'that' then I'm not quite fulfilled."

When The 1975 announced at the start of the campaign for 'A Brief Inquiry…' that the record would be the first of two released in quick succession, the pair making up a two-part 'Music For Cars' era, it seemed like a borderline-senseless task for a band near-constantly on the road. But through a patchwork, magpie-like approach to creation and a probably quite unhealthy work ethic, they've made it happen. "I've been getting up in the morning and my day job is trying to make a record, and my night shift is playing a huge international rock show stadium tour," Matty chuckles.


"
I really do have this sense of purpose. Not in a Morrissey or a Mother Teresa way, not on either of those spectrums or because my ego needs it. But because I feel like it is who I am.
— Matty Healy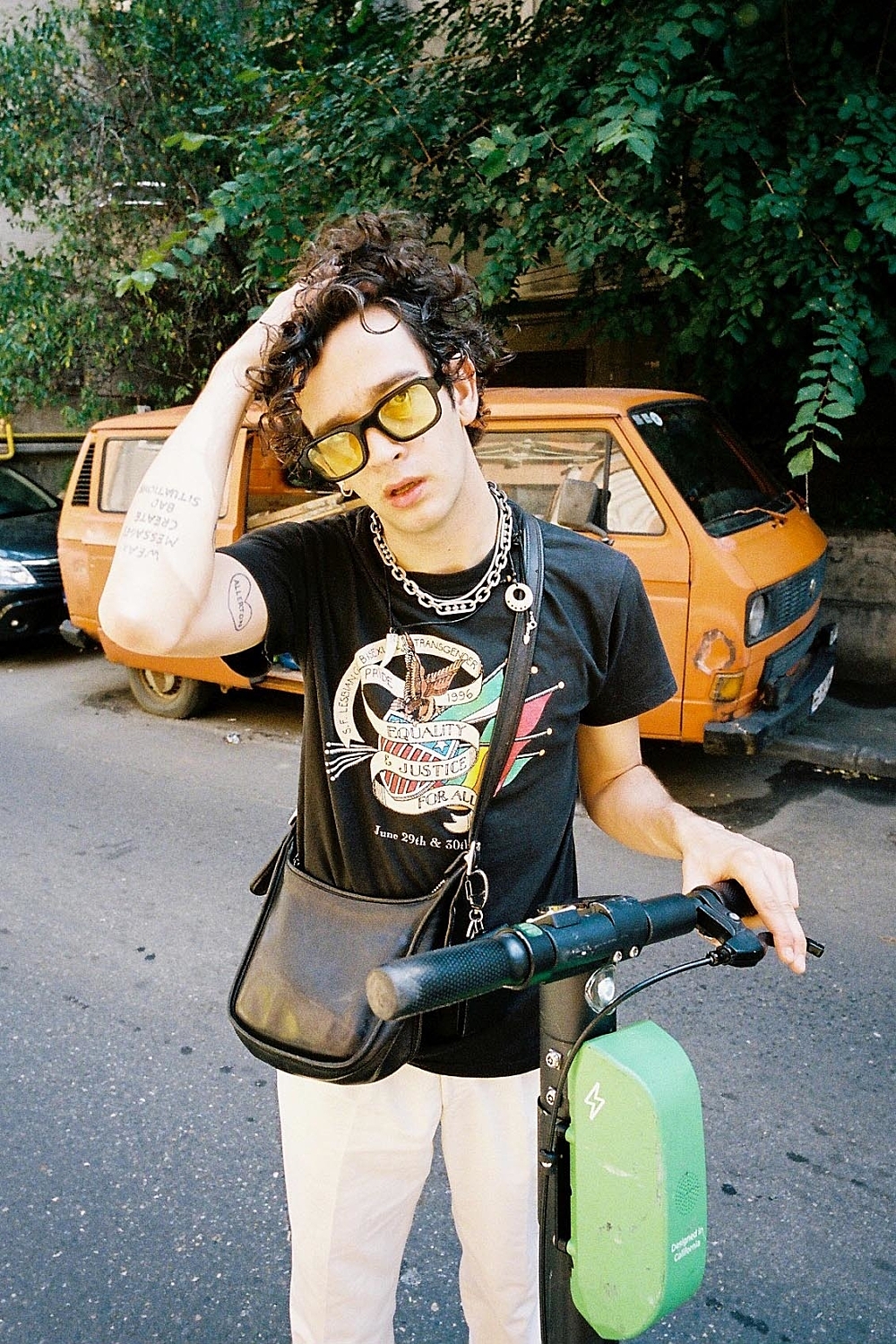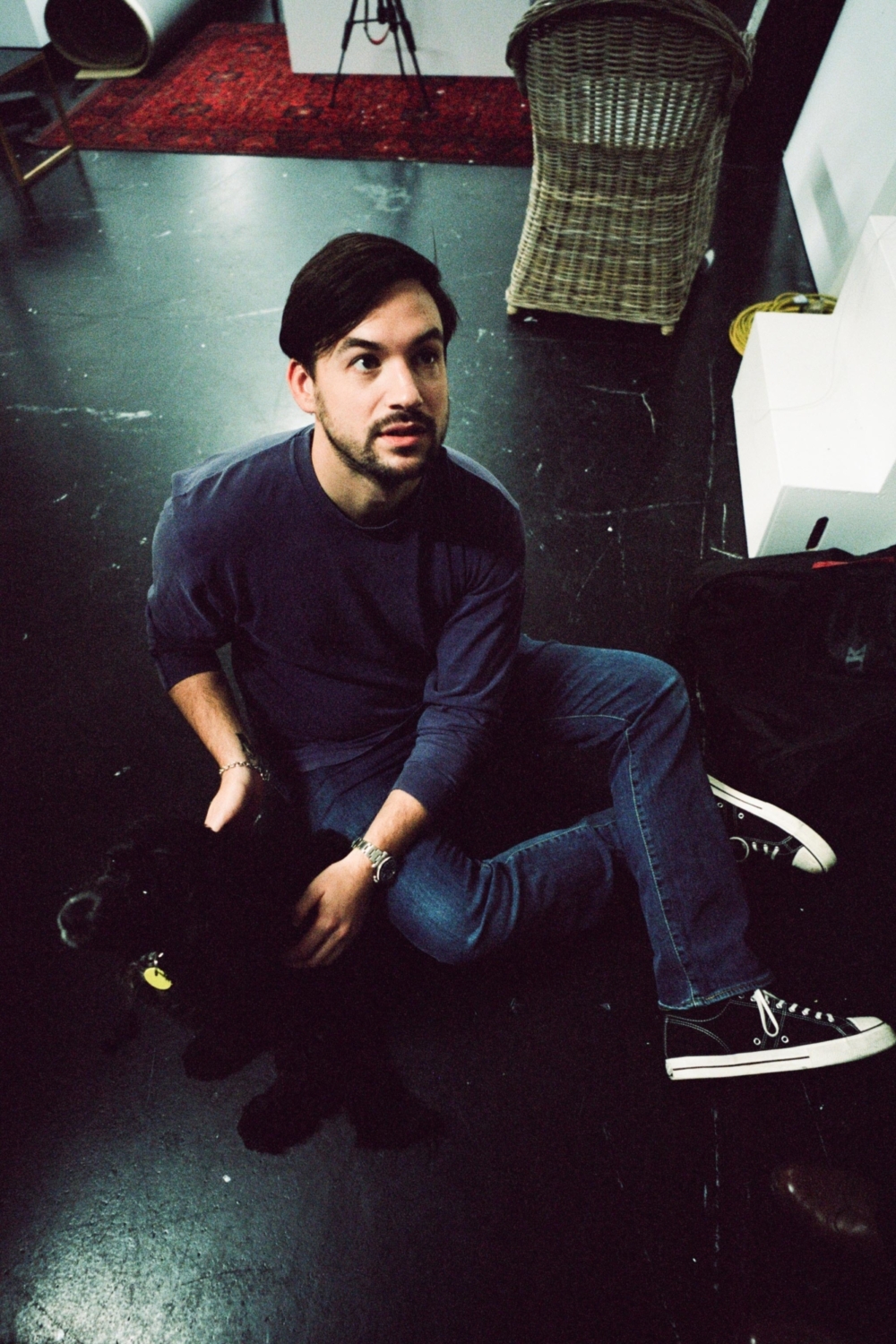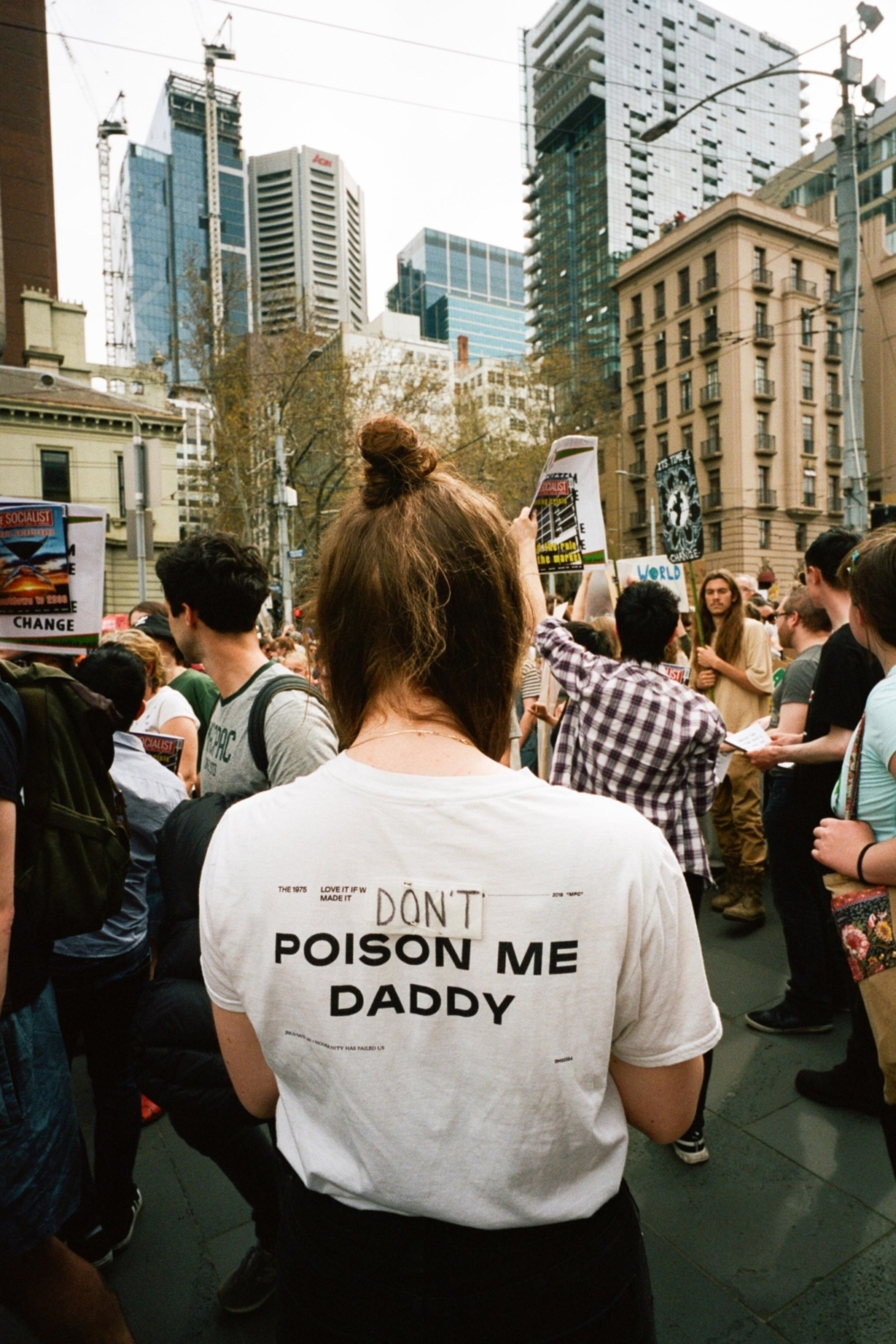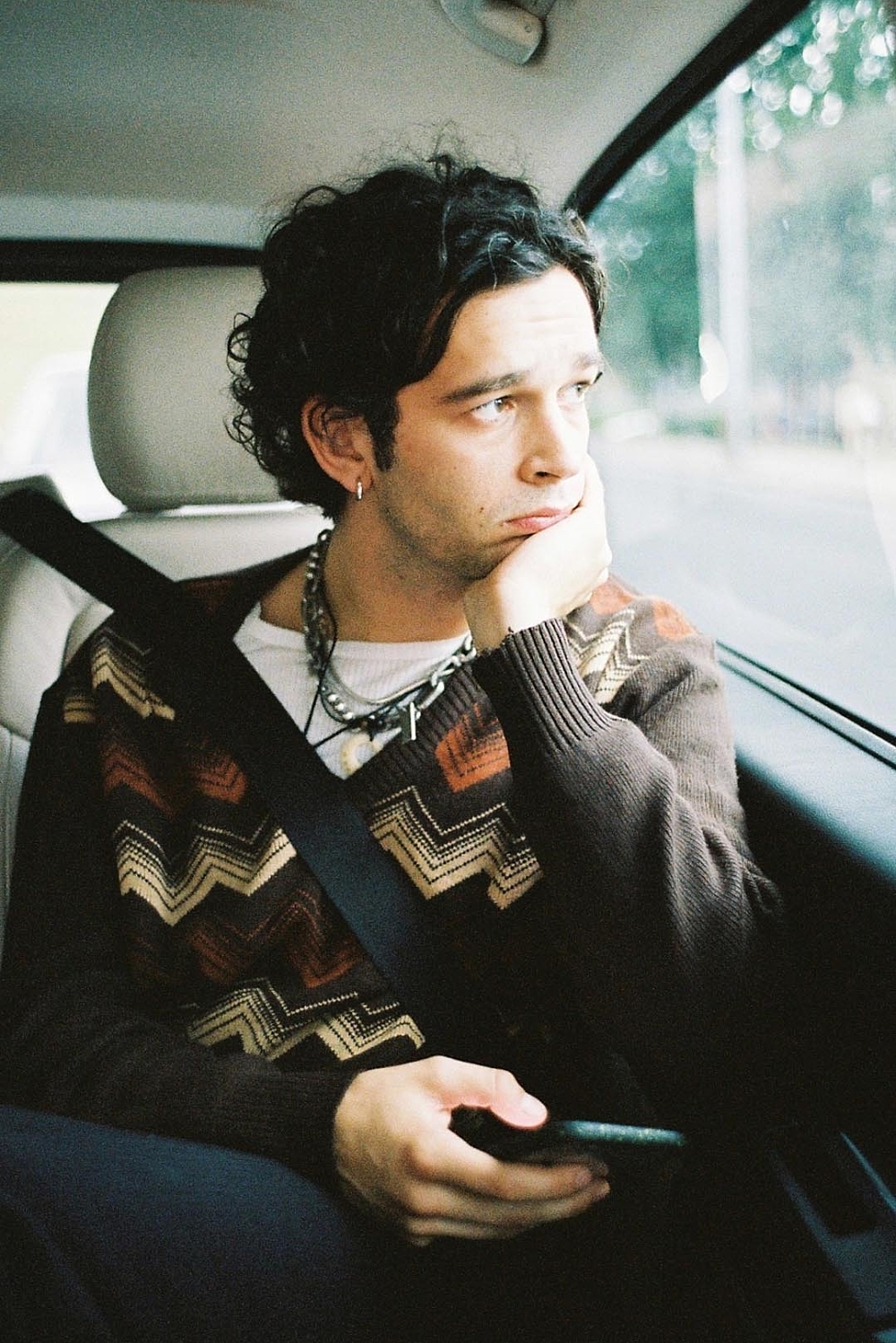 Now finally back on home turf for a solid month to put the pieces together, follow-up 'Notes On A Conditional Form' is in the latter stages of completion. Today, we're here to get a preview. "Every record so far has been a distillation of the one that preceded it, in the sense that the poppier bits get poppier, the good bits get good-er, the good songwriting becomes more classic or the experimentation becomes more astute," Matty explains. "This one is different. It has lots of different songwriting on it to what I've done before; we keep looking to each other and being like, 'Can we really make a record like this that isn't a follow up to anything?'

"Imagine The 1975 jamming," he continues, "you can't really, right? But imagine our idea of jamming which is having loads of books and visual references, and a computer and a conversation, and mixing this and saying 'That's fucking dope' - that's kind of what 'Notes…' is." If the singer was quoted as sort-of-jokingly describing 'A Brief Enquiry…' as The 1975's 'OK Computer', then its successor, he suggests, is "maybe our 'Amnesiac'" - an even stranger, more eclectic beast.

You'll know the record's opening gambit by now, the sonically bipolar but similarly state-of-the-nation one-two punch of 'The 1975' and balls-out DFA-esque slammer 'People'. Recently-released single 'Frail State of Mind', meanwhile, showcased a completely different side, taking glitchy cues from house music and "going inwards instead of outwards". "It's about the constant apologising to yourself or feeling the need to apologise to others because you're not on the same vibe. The constant fear that people don't like you as much because you don't wanna get fucked up or whatever, combined with the wish that you did want to do that," he explains. But they're just the starting blocks of the record's planned 22 tracks.

There's 'The Birthday Party', a tender confessional written ahead of their 2019 tour marathon that finds the singer addressing his recent substance struggles. "The first line is "Hello, there's a place I've been going / Now I'm clean it would seem / Let's go somewhere I'll be seen / As sad as it seems".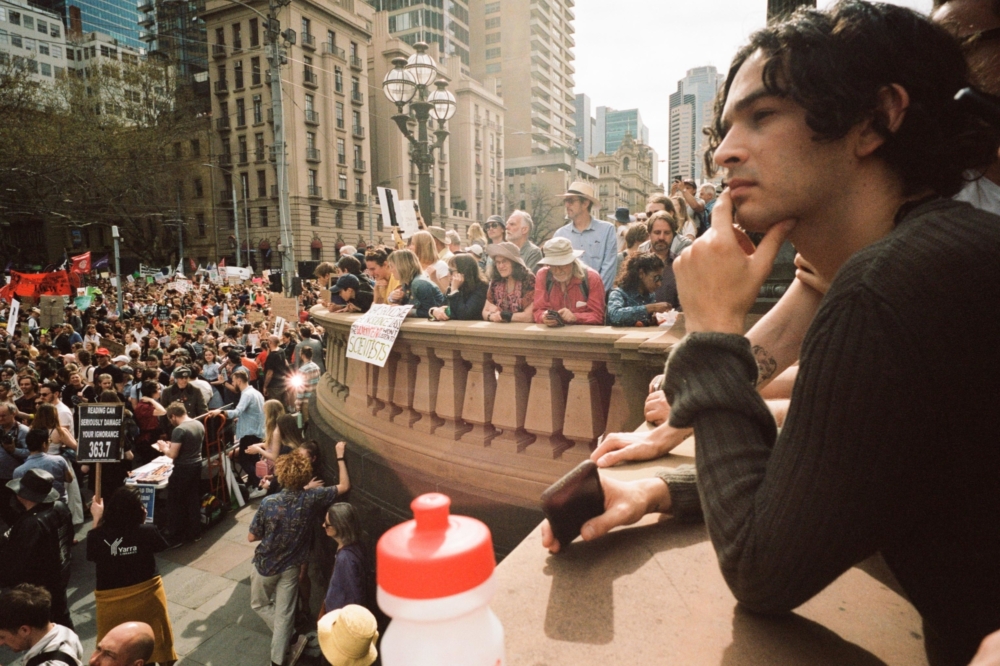 "
Kill myself, touch myself, eat something, miss someone, whatever. That's the only shit we've got.
— Matty Healy
"There are loads of references to the honest fact that if I wasn't in a band and I didn't have people stopping me in order for me to - how do Americans say it - get the strength to then do it myself, then yeah, I'd be fucked," admits Matty. 'Then Because She Goes', meanwhile, pairs fuzzy Pavement-recalling guitars with hyper-produced, polished vocals, while 'Something You Should Know' continues down the house-influenced path of 'Frail…'. Elsewhere, things get brilliantly weird. There's one song that's centred around a Shabba Ranks sample (he of 'Mr. Loverman' fame), another that riffs on The Temptations' 'Just My Imagination', and the sure-to-piss-off-the-squares 'It's More That I'm Bored Than I Actually Want To Kill Myself (Or Something)'.

"It's that idea of being hyper-bored. Like, oh I'll just kill myself or fucking wank or eat something or text someone I shouldn't," Matty explains. "And it's using that term in the way that we use it now, so if it's a bit like 'Why's he saying that?', well we say that shit all the time. Oh, I'll fucking kill myself if she does that: putting it in the same bracket as eating something or texting someone. Kill myself, touch myself, eat something, miss someone, whatever. That's the only shit we've got."

Most likely to incite inevitable scribbled swooning diary entries, meanwhile, is a purposefully wide-eyed sugary headrush of a track, originally written for the soundtrack of a film Matty's been writing called German. "It's kind of me as a teenager; it's about idealism in relationships and trying to capture what I thought about Amy Watson or Chelsea Pollard," he muses. "And there are funny lines in it. When I write about relationships, I find it quite hard to be soppy so my sincerity comes from gags. 'I had a dream where we had kids / You would cook, I'd do the nappies / We went to Winter Wonderland / It was shit but we were happy'. Which is my way of saying I actually love you quite a lot."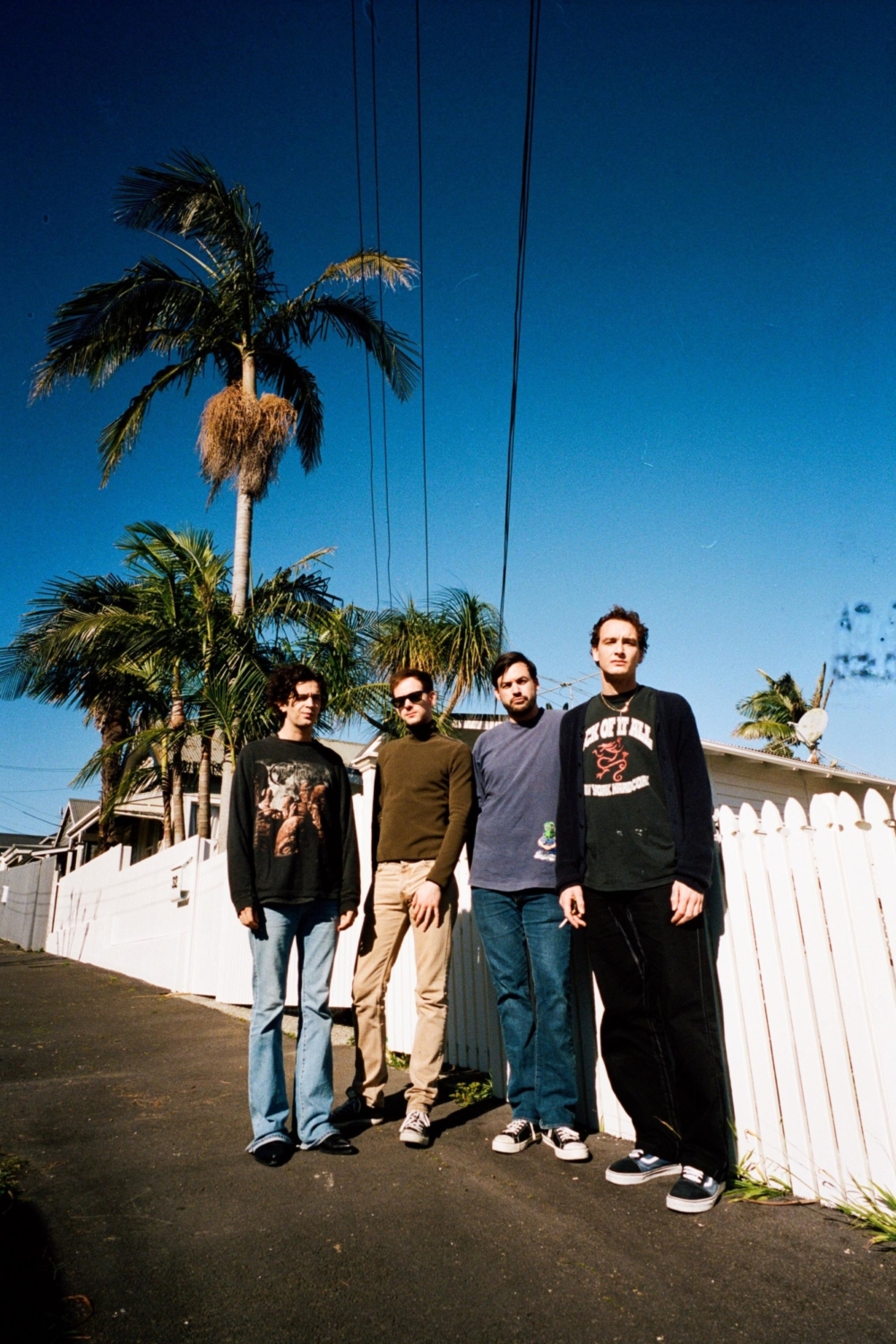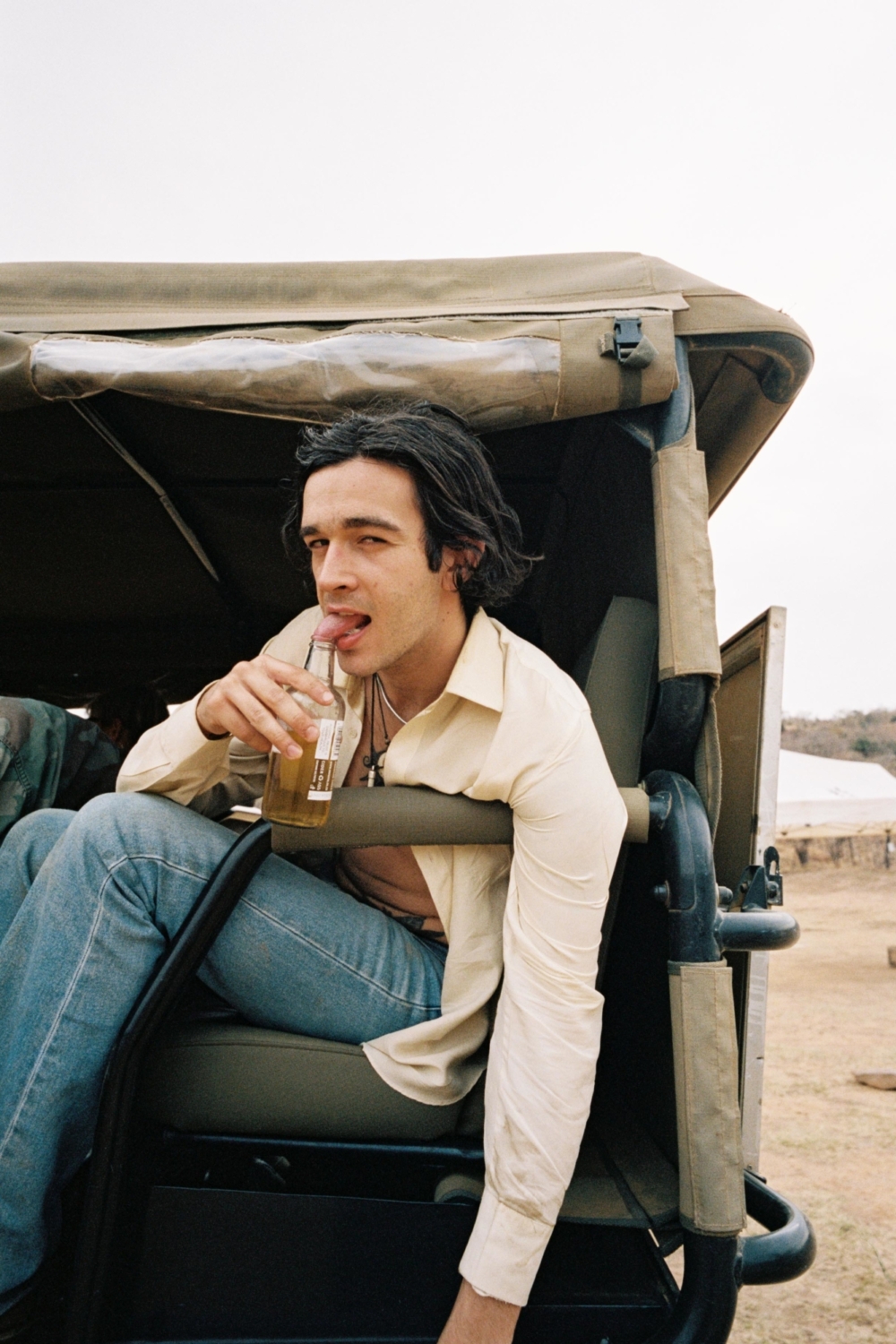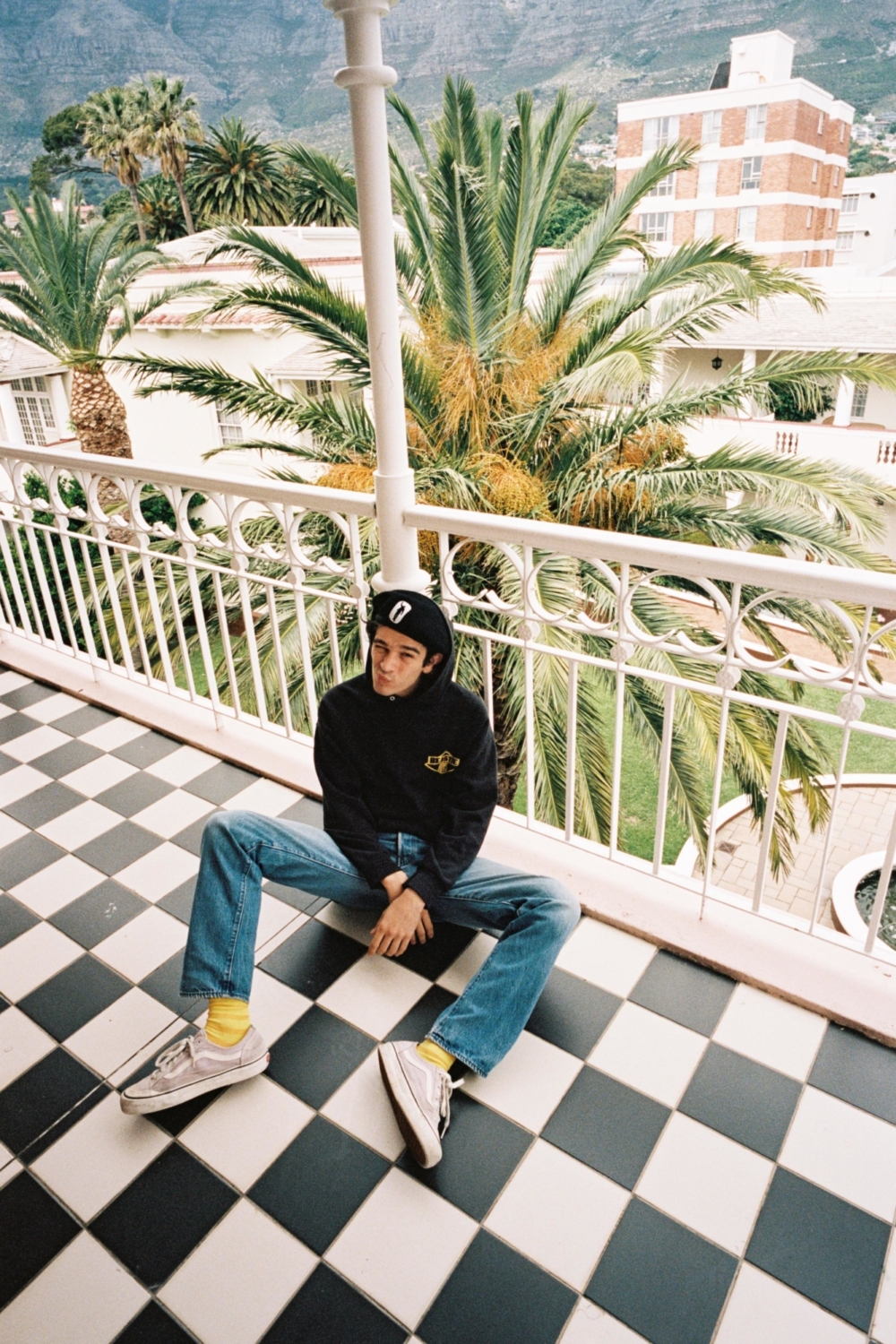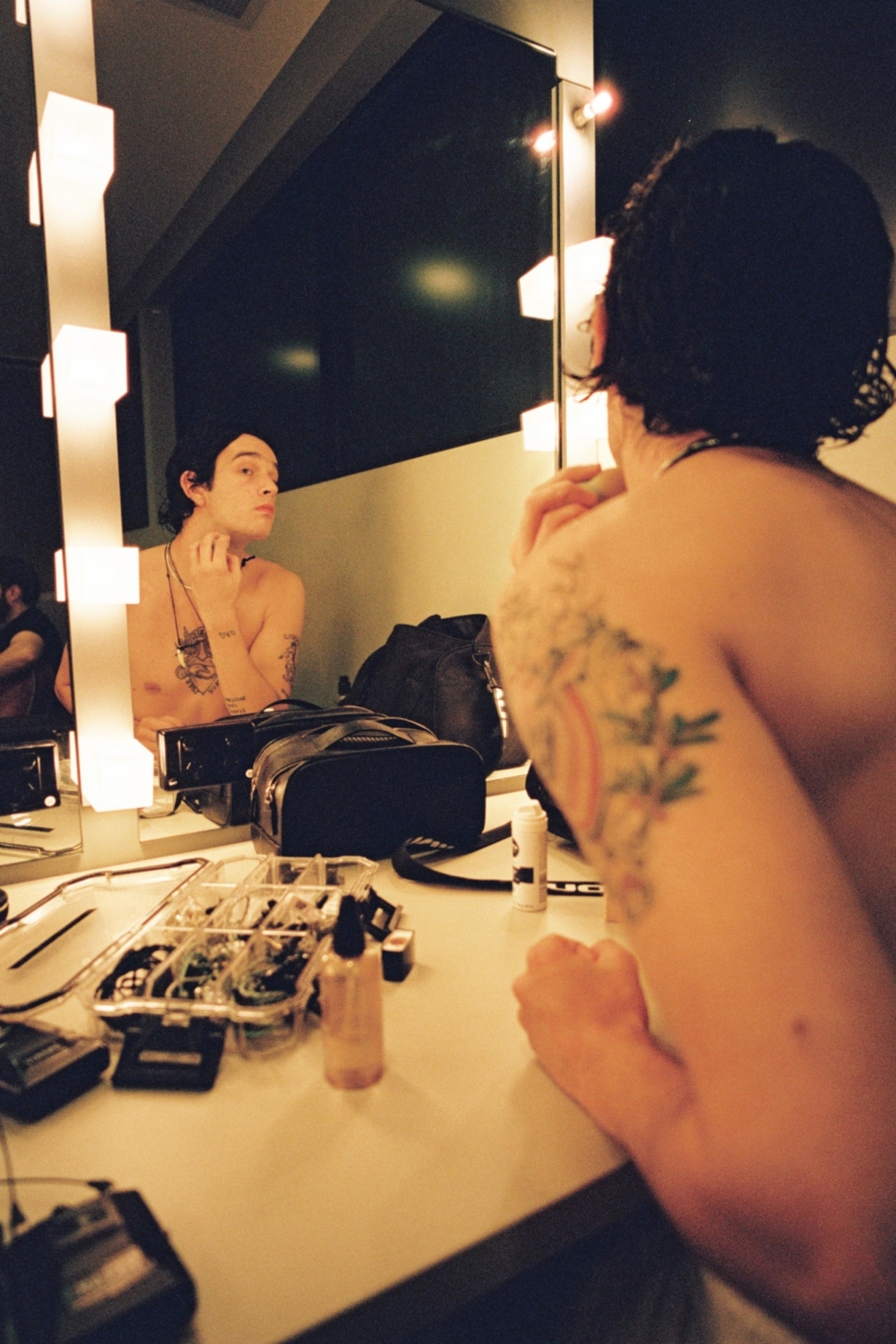 "
I want [The 1975] to expand the culture - that's all I've ever really wanted to do.
— Matty Healy
Puffing on a string of cigarettes, eagerly pressing play on clips of unfinished tracks to emphasise his points and theorising about the similarities between his love of country music and pop punk ("Pop punk music: 'I'm gonna live and die in this town', sad face. Country music: 'I'm gonna live and die in this town', happy face. It's the same vibe; emo and country are just with a smile or not"), Matty is clearly in his element when he's right in the scrum of it, putting together the pieces of The 1975's latest puzzle and knitting his considerable pool of influences into an inimitable whole. He's in an enviable position where now, the deeper he gets into the band's particular mix of high and low, populist and esoteric, the deeper his fans fall. "Whenever I write something where I think I'm being impenetrable, that's the thing that people get a tattoo of, or that's the thing that makes us the biggest. The more specific I get, the more inward I get, the more people go, 'Yeah, that's what I'm like'," explains the singer. "I think people just want truth, so I won't pretend, and I won't try to do anything that isn't real. Comfort the afflicted and, if given the chance, afflict the comfortable: that's my job."

It's a perfect storm of time, place and personality that's elevated Matty and his cohorts to a place where, now, The 1975 stand as more than just a band. They're at the top of music's ladder (their recently-announced 20,000-capacity O2 show sold out in less than five minutes), but their ethos and influence is starting to permeate wider than just the left-leaning arts sphere. "That's when I get really excited, when you see that you're having an effect outside of the people that are coming to your shows," he nods. "Back in the day, I really wanted to imagine The 1975 as a brand instead of a band. And I think that ethos has got to an extreme now, where things feel inherently 1975-y without being The 1975 and I love that."

Is there an end goal? Something that he wants it to have all been for, we ask? Matty breaks his torrent of fast-paced chat and properly stops for the first time.

"I want it to expand the culture - that's all I've ever really wanted to do," he says slowly. "Be cowboys not farmers, you know? Cowboys. We just went off. We didn't stay and pasteurise and make sure that our bit is all nicely trimmed and organised; we just went off and found new places and hung out there."

Saddle up then, world. We're in for one hell of a ride.


'Notes On A Conditional Form' is out 21st February via Dirty Hit.