Watch
Josh Homme dons roller-skates in new Desert Sessions 'Easier Said Than Done' video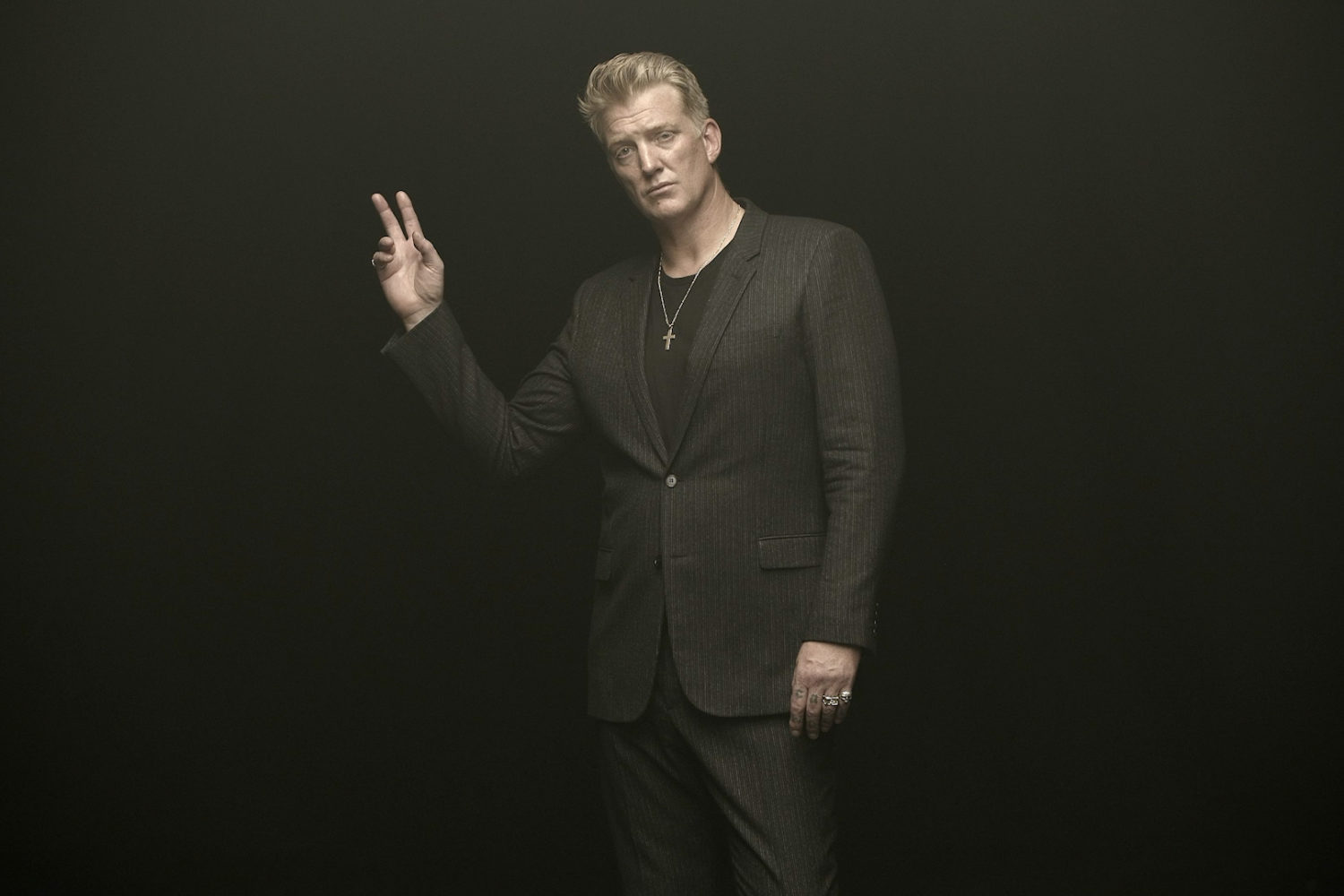 What more could you want?!
Never fear, world, Josh Homme is here to bless your 2020, and he's wearing roller-skates while doing it…
Sharing the video for Desert Sessions 'Vols. 11 & 12' closer 'Easier Said Than Done', Josh skates (very elegantly, might we add) circles around "fascist-humiliating watersports, pig-men ejaculating glitter, a little defenestration, some light immolation" in the new Chapman Baehler directed visuals. There's a lot to unpack, but best to just have a watch for yourselves.
Alongside the bonkers new vid, Josh and his "crazed collaborators" have also announced The Bizarre Bazar, a bi-weekly series of Desert Sessions inspired artwork auctions for charity. And kicking things off is textile artist Ben Venom, who has created a quilt expressing the sounds of Desert Sessions.
"I describe my art as a collision between fine art, craft, and the fringes of society. Working with textiles, I contrast the often menacing and aggressive counterculture components of gangs, punk/metal music, and the occult with the comforts of domesticity. For the Crawling Death quilt, the fragility of the materials and their assaulting imagery are brought together in the form of a functional piece of art. This piece was made in collaboration with the Desert Sessions and it has been an honor to participate in the project."
The first taste of the project, expect a new piece of artwork and a video dropping every two weeks!
Until then, check out the below…

Get your copy of the latest issue
More like this
The Rio Hackford-directed visuals are soundtracked by the latest from October's Desert Sessions 'Vols. 11 & 12'.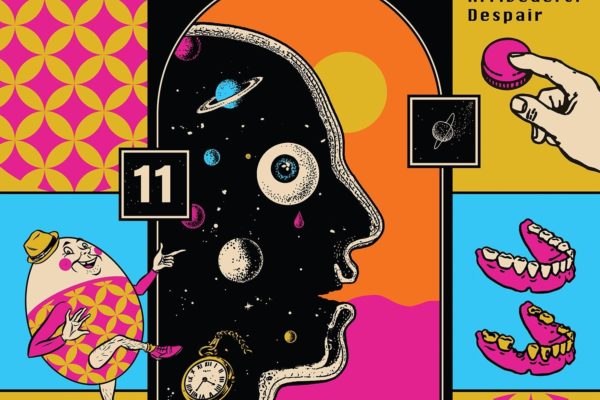 Music's coolest summer camp.