Album Review
Desert Sessions - Vols. 11 & 12
4-5 Stars
Music's coolest summer camp.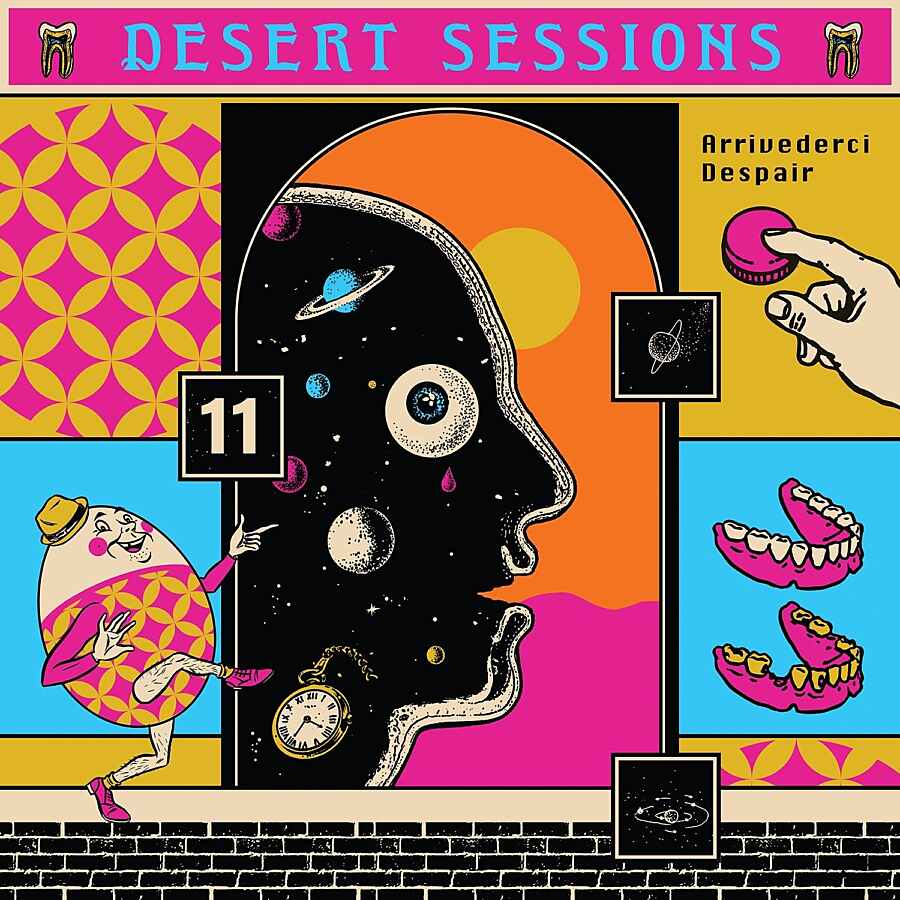 The idea of Desert Sessions - the concept founded by Queens of the Stone Age's swaggering ringleader Josh Homme back in the late '90s - is simple. Pluck a bunch of disparate musicians from their day jobs, stick them all in the Californian desert for a week with a blank canvas and enough tequila to keep things lubricated, and see what happens.
As with any 'supergroup' of sorts (because that's essentially what the sessions are - the product of a rotating, interweaving band of musical pros), the key is in the casting. Source the right combination of personalities and predilections and you'll make magic; put the wrong matches in the room and it'll be like a misfiring episode of rock'n'roll First Dates. But over the years of Desert Sessions' early tenure (ten 'volumes' were recorded between 1997 and 2003), Josh proved himself a veritable Cilla Black of the studio, pairing the unexpected (PJ Harvey and Marilyn Manson's guitarist?) and emerging with harmonic gold - so much so that he even pinched and reworked some of the results for Queens' own studio albums.
It's been 16 years since music's coolest summer camp reopened its doors, but back in spring the singer announced that 'Vols. 11 & 12' were incoming. This time around, the chosen ones delivered to Rancho de la Luna would involve legends (ZZ Top's Billy Gibbons; Primus' Les Claypool), modern stars (Jake Shears, Royal Blood's Mike Kerr, Warpaint's Stella Mozgawa), curveballs (musician and rumbling-voiced comedy genius Matt Berry and an unknown man going by the name of Töôrnst Hülpft) and more; as ever, the bulk of the results would be recorded quickly, in just six days.
It's a testament both to the obvious skill of the players and the evident spark present in the sessions that somehow, despite the mad task in front of them, 'Vols. 11 & 12' yield nothing but successes. The eight tracks here are scrappy, sure, and have the understandable feel of demos rather than fully formed final products. But the bones of the beast? Well, they're kind of brilliant.
Aside from some recogniseable vocals (Mike on 'Crucifire', Matt on the bonkers 'Chic Tweetz', Josh - of course - on 'Noses in Roses, Forever' and closer 'Easier Said Than Done'), each track goes uncredited, the emphasis being on the collaborative product rather than any individual input. And it's this lack of ego that you sense is the key. Tracks veer from snappy, propulsive things to porchside balladry ('If You Run'); some are elongated and full of twists and turns, some clock in at less than two minutes. But there's no sense of a headline act. You only need to listen to the aforementioned 'Chic Tweetz', featuring the strange rhymes of 'Töôrnst' (we're still convinced that's a pseudonym…) over a cantering funk melody to see that the Sessioners value creativity and experiments more than trying to birth a hit.
That said, you can easily imagine either of Josh's main appearances finding their way onto the next record from his main band; if the final climax of 'Easier Said Than Done' sounds this massive when recorded in five minutes, imagine what it'll sound like after a full run through the production desk. But rather than merely a test run for something bigger, The Desert Sessions' latest output is a more than worthy listen on its own merit. Welcome to rock school.
Read More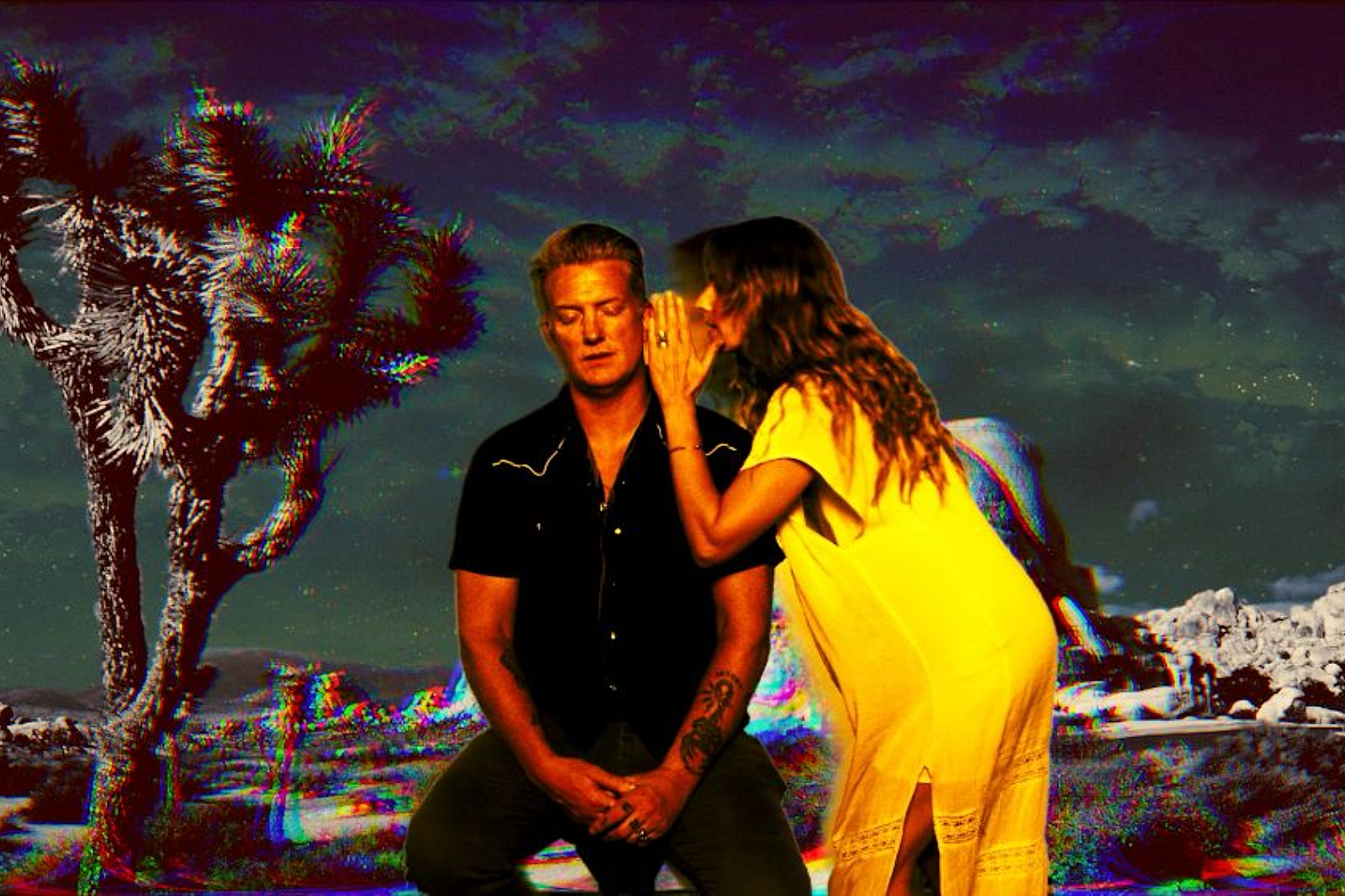 The Rio Hackford-directed visuals are soundtracked by the latest from October's Desert Sessions 'Vols. 11 & 12'.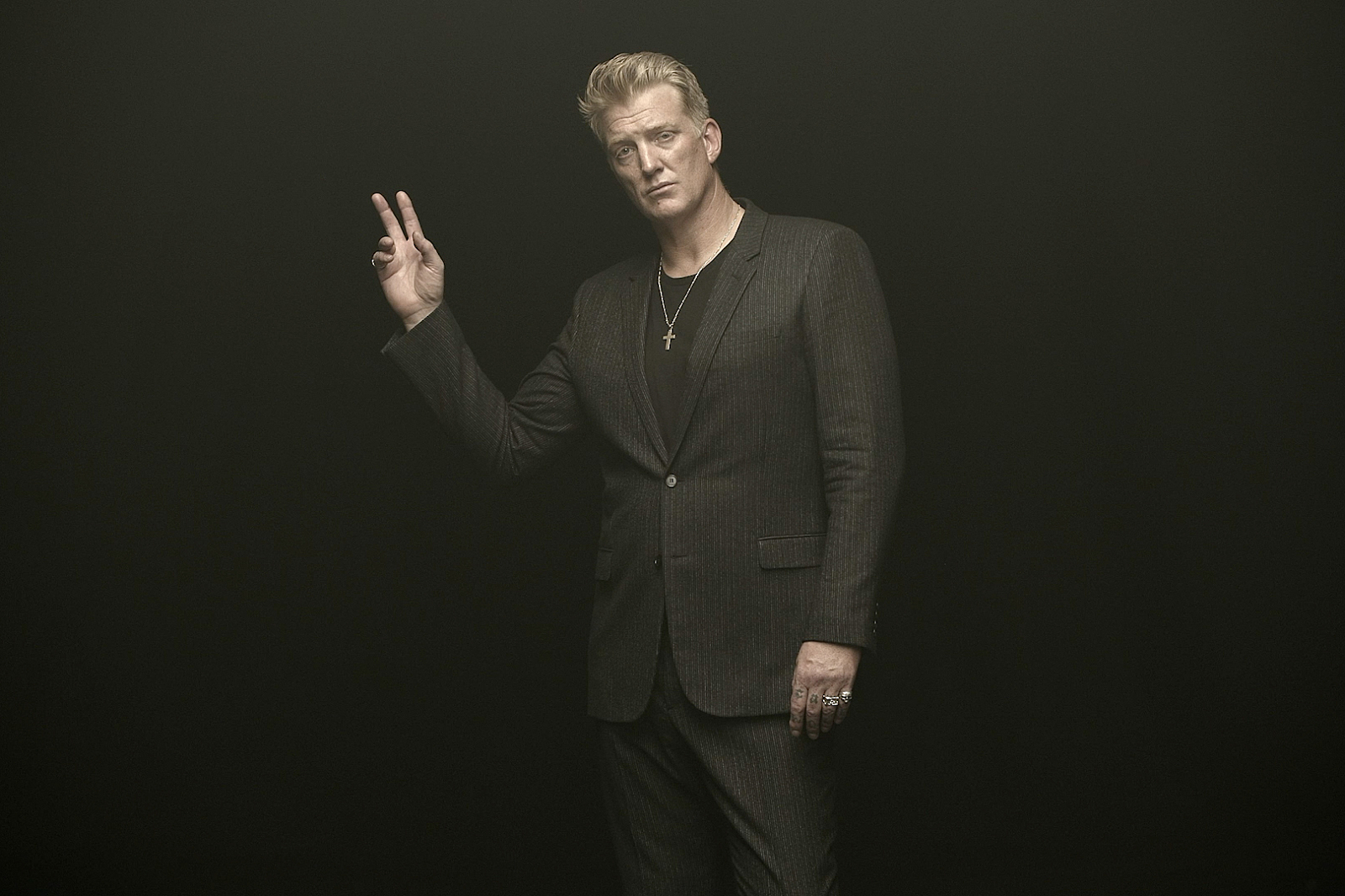 What more could you want?!