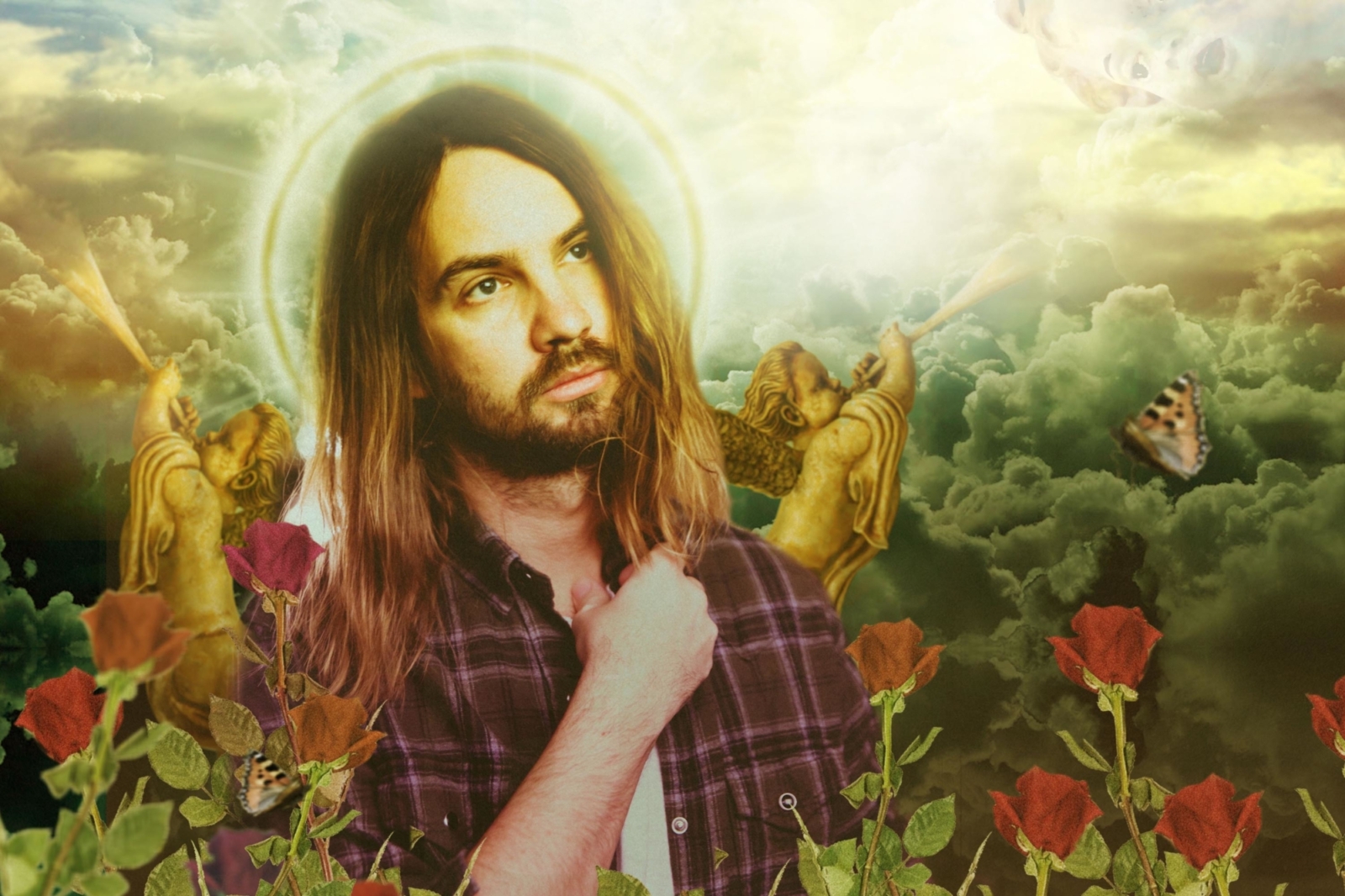 Tame Impala: Slow and Steady Wins The Race
Having beaten down the self-doubt that comes with following up a crossover hit, Kevin Parker returns with Tame Impala's long-awaited fourth record 'The Slow Rush'. Thank god for label deadlines…
If you're looking to describe the typical characteristics of a rockstar, the word 'introvert' may not immediately come to mind. Musical success often goes hand in hand with its fair share of bluster, the work of amplifying a persona just big enough to disguise the fragile ego that lies beneath. We all have our vulnerabilities; some artists just conceal theirs better than others.
Kevin Parker, however, has never been too bothered about artifice. An astronomy degree dropout and self-identified loner, he wears his awkward with a touch of pride. After all, it's hardly held him back. As the man behind Tame Impala, his name has become shorthand for musical innovation and credibility, with everyone from Rihanna to Alex Turner clamouring for time in his studio. Award nods have followed him around the globe, including a Grammy win and 20 ARIA nominations (Australia's biggest music accolade). Secure yourself the touch of his psychedelic hand and it can be safely assumed that you're on the road to a commercial hit that won't compromise on cool. It hasn't always been an easy ride; festivals are rarely headlined by artists who balk at the idea of having their photo taken. But yes, he's changing, and is finally ready to face the idea that people might be interested in what he has to say.
This is a good thing, because interview slots with Tame Impala have grown to be increasingly prized. We meet today in a high-rise hotel suite in the middle of Piccadilly. Kevin's donned hotel slippers and ordered room service, and as we watch the Extinction Rebels march down the street below, he ponders aloud about getting involved in similar action back home in Perth. That's just as soon as he's finished up promo in Berlin and Paris, possibly via a detour through Sydney. It's a remarkable schedule for a man that two years ago thought he might not make another Tame Impala record.
"Having done three albums that people liked, the idea of doing another one didn't really seem like something I needed to do to make myself feel better," he admits. "There were so many other things I wanted to do, so much that seemed more intriguing than making another Tame album. Things like DJing; I'd be at clubs watching DJs and thinking, 'How do they do that?'. I just wanted a new skill to master, and have that be something that could take my time and effort and creativity.
"I guess I felt like I didn't really have anything else to prove," he continues. "The pressure of following 'Currents' was a lot; my inner teenage rebel kicks in when I have responsibility like that. My immediate reaction is like, 'Get fucked, I'm not making another album. Fuck you, you can't make me'." He rolls his eyes. "12-year-old Kevin definitely came out…"
Packing the petulance of his younger self back into its box proved a not-inconsiderable challenge. "I was probably just feeling too good about myself, to be honest," he suggests. "But last year it just felt right and like I wanted to again. I guess I realised that I was never going to get the kind of satisfaction out of working on other people's music as I would with making Tame Impala, and making stuff for myself. I think I was right to wait. I honestly believe in my heart that I wouldn't have made an album that was better than 'Currents' if I had dived straight back into it, or rushed it."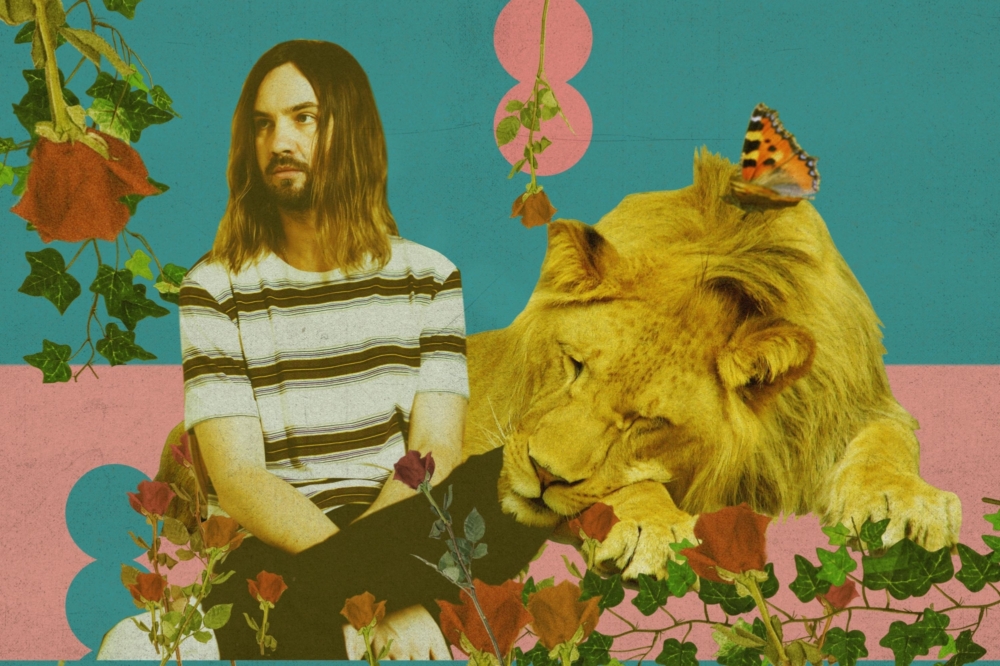 "
"Some days I'd do literally anything to be just a member of a band, where I could just hide behind people."
— Kevin Parker
It cannot be overstated that few people at his level are quite so unguarded. Ask Kevin a question and you'll get a straightforward answer, even if it's one he'll skip back to clarify later on. He speaks with the ease of somebody who'd probably get quite a lot out of a therapy session, open to being prodded into elaboration, pausing to think the question through. He's better at this self-promotional game than he may think, but still has a strong tendency to downplay his achievements. Coachella? "It's a lot bigger than me - I was kind of just going along with it." Working with Kanye? "I could have done better to have a more pivotal role." He calls it self-deprecation, but you suspect it's rooted in a kind of coping mechanism, a way to conquer the overwhelming pace of his career.

The last few years have been the stuff of bucket list gold, but if you confront him with his plaudits, he reacts as if you'd just told him you liked his shoes: with gratitude, sure, but certainly no sense of overt chest-puffing self-congratulation. Forever restless, he'd much rather turn his attention to the next thing than pat himself on the back for the success of the past. But surely headlining a world-renowned festival or working with one of the most famous rappers in history makes for a bit of a pinch-yourself moment?

"I wouldn't say that, no. Coachella is Coachella. It has a lot of talk about it being this culturally significant thing, which I guess it is, but when you're there it doesn't feel like it," he reasons. "We got the call in December because Justin Timberlake had pulled out. When I was onstage I was like, cool. It's a gig. Being Australian, we have this tendency to play everything down and not see how great and significant it is while it's happening. I'll probably look back later on and realise that it was a special time. I actually thought I could finish the record before and then drop it the week of Coachella, 'cause that's the kind of cool thing people do. I'd told everyone I was going to have the record by then, which is why we started releasing things like 'Patience' and 'Borderline', but I was absolutely kidding myself."

And what of being personally invited to work with Yeezy himself? "I did something on a song of his that he gave me to work with that didn't end up getting used, and so the only thing I actually did on his album was some drum programming," he shrugs. "I would have loved to have done more for him, but that was on his 'Ye' album, so I think he was kind of in a certain headspace. Maybe in the future. I'm super grateful for everything. It's the nature of the beast."


"
I feel like this record represents this belief that genres don't exist.
— Kevin Parker
Over the years, Kevin's grown better at quieting the second-guessing voice that would previously berate him for squandering such opportunities, but still admits to a certain perfectionist-procrastination that both plagued and fuelled the sessions for LP4.

"I only started working on it late 2018, so this is actually the album that has taken me the shortest amount of time, but I just didn't get started for so long," he says. "I kind of just… didn't want to. To this day, I think announcing the album publically was the only thing that actually enabled me to finish it. Right up to the night before I had to submit it to the vinyl factory, I was finishing lyrics. There was one that I had barely started the night before mastering; the song 'Is It True' was written between 7pm and 11am the night before it had to be sent. Do I work better under pressure? Not necessarily. But I got the job done."

He's spoken in press about feeling as if he needed to be in a darker headspace to write music; is that still the case? "Ah right, that," he smiles. "I think that quote was kind of exaggerated, which is fine. It's not so much being in a dark space, it's just like, when you feel shit about yourself; just the daily up and down of self-esteem. Sometimes you feel on top of the world, and that's not when the best songs come to you. Well, it can be, but I suppose it's when you feel either side of normal. When you feel amazing, songs can come to you out of pure joy, and then when you feel kinda shit, or anxious…"

Like nothing you can make in that moment has any value?

"Yes, that exactly. And when you're feeling like that, you feel like you need to make something that'll get you to where you need to be. Music is that for me. If I feel like I have nothing to contribute to the world, then I need to find something. I get a bit like, 'A really good song would really help right now!' That's when it starts coming to me. It's like flicking on the radio to make yourself feel better."

Was there anything in particular that got him out of that headspace of feeling like he had nothing to contribute? An antidote to the crisis of confidence?

"Oh nah, it's like a daily feeling," he laughs. "Well maybe not daily, but y'know, a few times a week. That kind of feeling that can be with you all the time, but it just rises up momentarily…"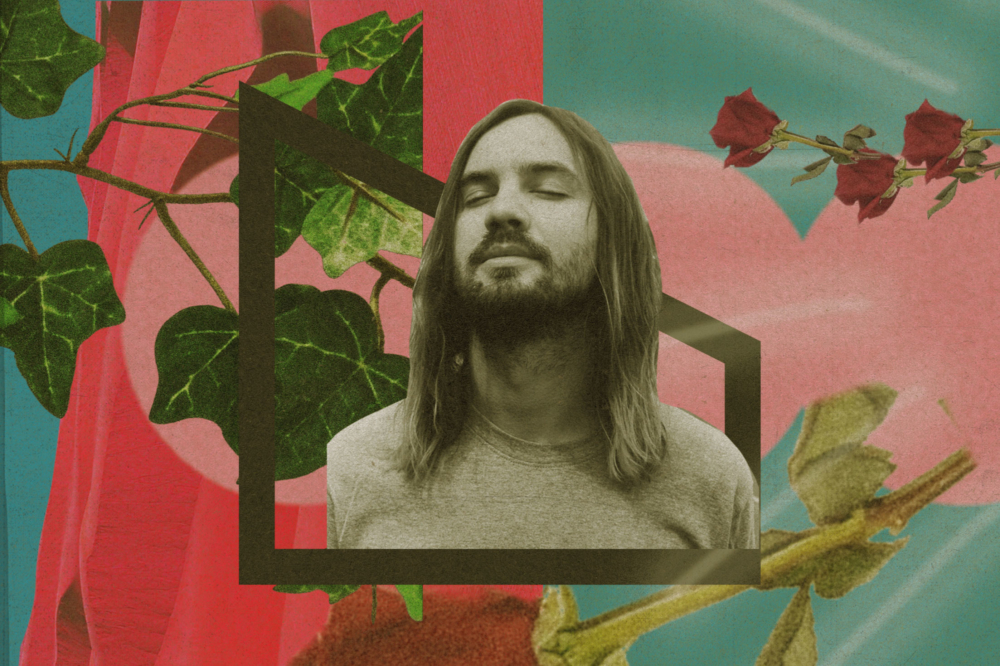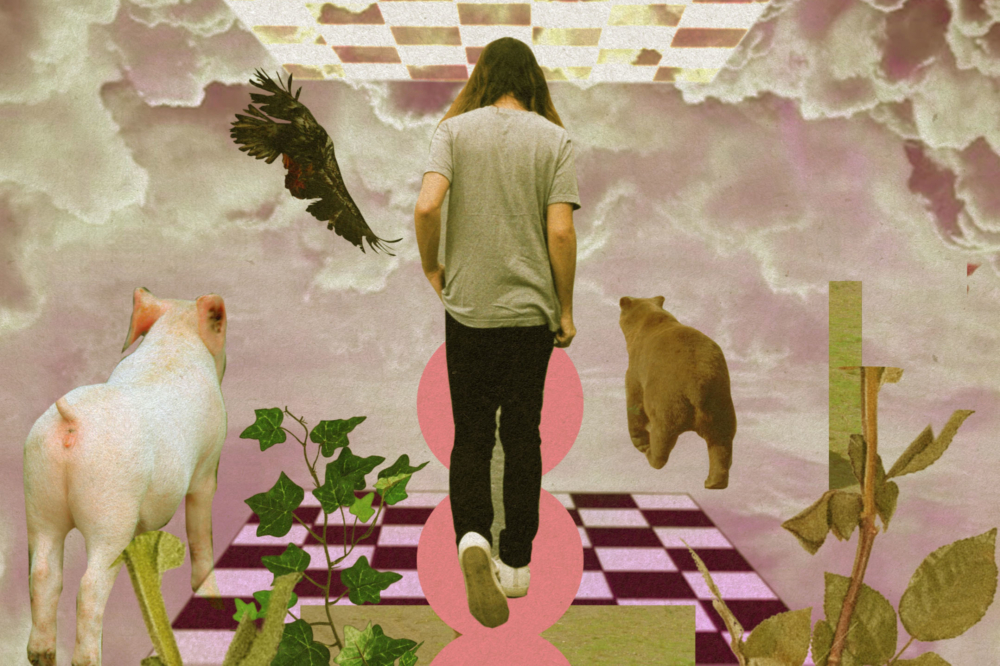 "
I guess I felt like I didn't really have anything else to prove.
— Kevin Parker
And so, having surfed the wave of self-doubt and emerged out the other side, we come to 'The Slow Rush'. As one might suspect from the teaser singles, it's a Tame Impala record through and through, with a common thread running across its 12 tracks: wishing time away while feeling like you'll never get enough, coasting through life until you realise that a year has gone by and you have nothing to show for it. It's an anxiety sufferer's diary. Time makes fools of us all, and it doesn't normally pay to linger too long on the thought. But for an artist whose work perfectly soundtracks those intoxicated 3am conversations that delve a little too deep into the workings of the universe, the concept provided fertile lyrical ground.

"I would never sing about time as an abstract concept, it's only about how it makes us feel a certain way, y'know?" says Kevin. "Anxiety for the future, and getting stuck on being nostalgic. I haven't really found a particular pattern to writing lyrics; sometimes a particular word or phrase can just spur or ignite the music around it. I very definitely wanted to make a song called 'One More Year', and 'On Track' was very much inspired by a specific phrase in my head. Other than that, time doesn't really excite me any more than anything else, it's just the way that it affects humans. I'm a nostalgia addict, like everyone. There's something about revisiting things that happened years ago that just seems so rich with emotion. It always seems like things that happened five years ago or ten years ago are so sacred, but they weren't – it's just us living our stupid lives."

Musically, it stays true to Tame's psych-rock form, but with a noticeably wider smattering of outside influences. Recent collaborations in the hip hop world tinged his enthusiasm for the occasional rap beat or disco bridge, but they exist in his sonic palette like oil paints on water - first at odds, until the colours mingle and forge their own way of being.

"I guess I feel like this record represents this belief that genres don't exist," he explains. "That's my way of listening to it: I hear all sorts of different genres going on. I'm open to the fact that people will just hear Tame Impala, but to me - and I don't expect anybody else to think this way - I think it's a pretty bold statement of revitalising sounds that are cheesy and don't belong in certain genres. Anything goes."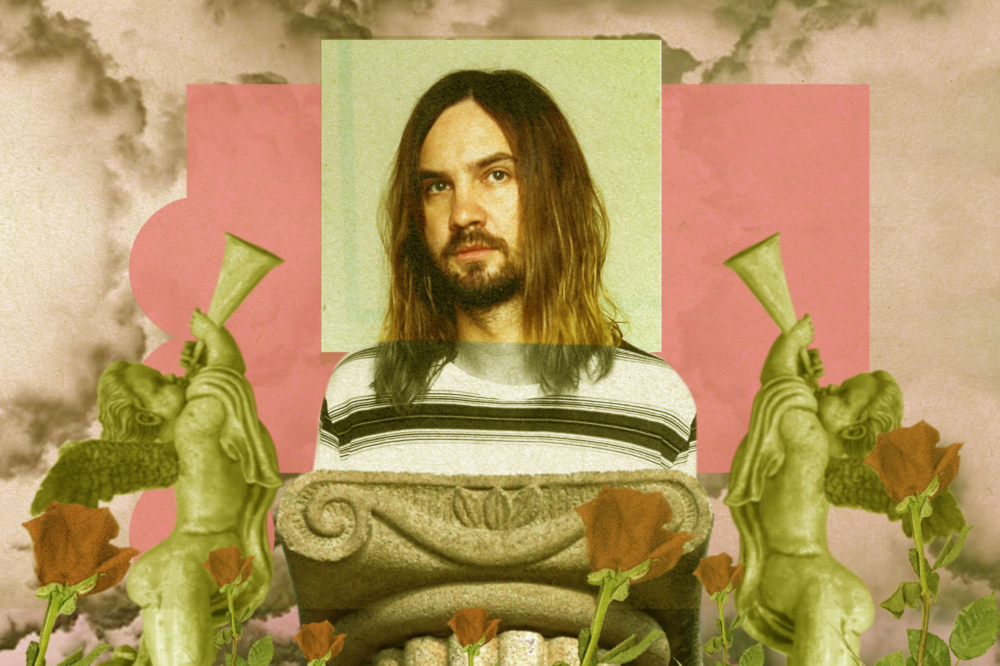 "
I'm a nostalgia addict, like everyone.
— Kevin Parker
With the confident panpipe of 'Borderline' or the languid R&B of 'Posthumous Forgiveness', the unlikely hero triumphs again. Another promotional lap around the world is sure to bring a heap more attention - and another level up of success that feels both thrilling and oppressive.

"Some days I'd do literally anything to be just a member of a band, where I could just hide behind people," he says, with a small smile. "Well, maybe not anything, but yes. That's basically why everyone thinks Tame Impala is a band, because originally I told everyone it was; I didn't want to say to everyone, 'Here is my music that I've made myself'. That just terrified me. So all the press shots and everything I said were a band; it took me so long to even say it was my work. Maybe that's why collaborating is so alluring, because it's a new way of having bandmates.

"It wasn't really a specific moment that that got easier, but probably around the time that 'Currents' came out, I had to learn to deal with it," he theorises. "I'm a bit like a rabbit coming out of its home - I'll run out a little bit and think, 'This is cool', but then I'll fuck something up and have an anxiety freak out about being too much of a diva or something and then I'll go straight back in the hole. Each time I guess I just go out a little bit further before I bolt back in." He takes a breath, reflecting on the clarity of what he's just said. "Y'know?"

The night before we speak, 'The Slow Rush' had its listening party. He wasn't particularly happy with the quality of the sound, but he enjoyed himself anyway. As he describes it, there's a certain entertainment to being artist-in-residence, watching on as a room full of music impresarios silently judge your work. "You know when something is so awkward that it's kind of… almost… fun?" he asks. "It was almost comical, them all sat down and me in this sequin velvet jacket, walking in from the back of this very full room like some kind of rockstar."

We question the accuracy of this description, and he looks on quizzically. Well Kevin, we reason, you're not exactly LIKE a rock star anymore: like it or not, you kind of are one. "I suppose," he shrugs before gesturing to the room service tray, opulent as our surroundings, and swiftly changing the subject. "Would you like some of these fries?" At this point, you're unlikely to expect any other answer.


'The Slow Rush' is out 14th February via Fiction.