Album Review
The Districts - You Know I'm Not Going Anywhere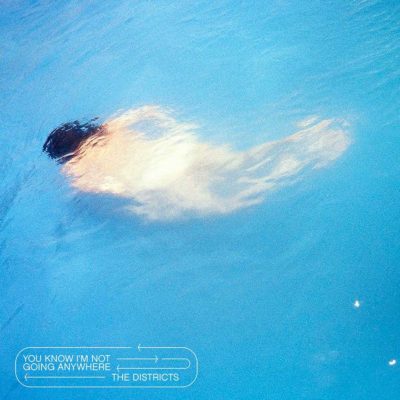 An exciting glimpse at where they're heading next.
Label: Fat Possum
Released: 13th March 2020
The road to The Districts' fourth hasn't been smooth. Shattered after years of touring following 2017's 'Popular Maniuplations', and with frontman Rob Grote facing personal difficulties, their future was uncertain, but out of the darkness comes 'You Know I'm Not Going Anywhere'. An atmospheric record formed around the theme of escapism, the album sees The Districts experimenting outside of their former indie-rock confines, creating expansive soundscapes, and incorporating more samples and ambient sounds than before. Opener 'My Only Ghost' sets the tone with a mesmerising melody creating a haunting introduction to the album's new sonic reaches. Leading into the record's undisputed standout, 'Hey Jo' channels Arcade Fire and Sundara Karma-esque musicality with swelling chords and an anthemic chorus driven by Rob's falsetto, with a made-to-be yelled "fuck my head" climax. An exciting glimpse at where they're heading next, The Districts are here for keeps and we're glad.

Get your copy of the latest issue
More like this