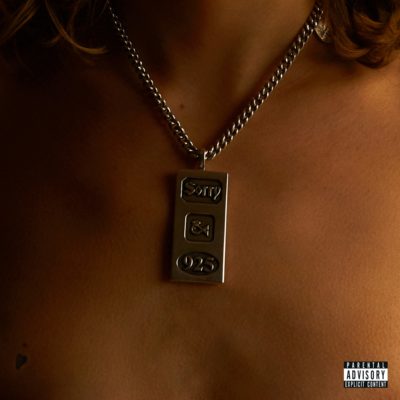 A debut that makes strange magic at every turn.
Label: Domino
Released: 27th March 2020
You can pinpoint the moment Sorry became genuine contenders back to late 2018. Having inked a deal with Domino based on a handful of interesting but deeply idiosyncratic early tracks - songs with seesawing structures, batted between Asha Lorenz and Louis O'Bryen's equally disinterested vocals - you could understand why the label would like the Londoners, but you couldn't see where they thought they were headed. Then, however, came 'Starstruck': a bona fide banger replete with earworm bassline, grotty backing "urgh"s and a Proper Chorus. Charging out with more intent than the band had ever hinted at, it announced that Sorry weren't just intriguing outsiders, they could also write a hit. On debut LP '925', the band still populate much of its 13 songs with unusual, unlikely ideas - 'In Unison' changes time signature every 30 seconds, while 'Wolf' is a danger-flecked skulk of a track - but there's something that's audibly shifted from their early days; in every offering, there are moments of melody, beauty or punch delivered. Singles 'Right Around The Clock' and 'Rock'n'Roll Star' rep their seedy side, 'Snakes' is an insidious slow-builder, while the clattering 'More' could be the gluttonous soundtrack of modern, meaningless consumerism. With scant regard for commercialism, Sorry have somehow managed to mould something immediate and accessible but undeniably in their own image. It's a truly special debut, one that makes strange magic at every turn.

Get your copy of the latest issue
More like this