Album Review
Moses Sumney - græ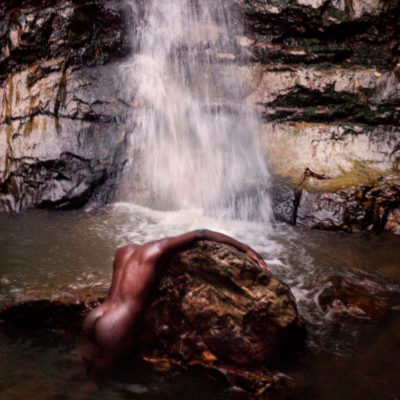 Complex, unconventional and ultimately, essential. 
Released: 15th May 2020
Label: Jagjaguwar
Unashamed in the ambition of his experimental, alternative jazz-pop, Moses Sumney makes no bones about his uniqueness, and insists that you shouldn't either. "I've reached a point where I am aware of my inherent multiplicity / And anyone wishing to meaningfully engage with me or my work must be too" goes 'also also also and and and', a spoken word interlude that would make Solange proud. A Seat At Your Table? He'd rather DIY his own throne. As expected, his inimitable voice remains an instrument of breathtaking force, weaving around an understated brass section on 'Cut Me', soaring above plaintive guitar on 'Polly', and plucking glorious, impossible high notes out of the ether on 'Me In 20 Years'. Gender, genre and race are deconstructed one by one, challenging the listener while soothing them with the balm of melody, lulling them into comfort before pulling out the theatrics. Equal parts elegant and antagonistic, it comes together to be every part the listening experience that he wanted it to be - complex, unconventional and ultimately, essential.
More like this