Album Review
Public Practice - Gentle Grip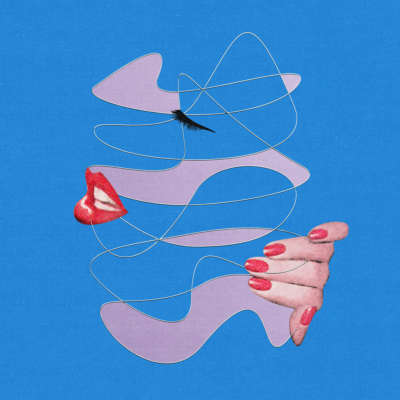 Pure bass-led, disco ball-flecked Studio 54.
Label: Wharf Cat
Released: 15th May 2020
Prowling out the traps with 'Moon' - a cross between the jagged edges of first album Savages and the needling beat of LCD Soundsystem's 'Movement' - on their debut LP, New Yorkers Public Practice set their stead from the off. Born from the ashes of hyped post-punks WALL, their new incarnation still borrows from the dead-eyed stares and clipped precision of yore, but this time, they've found their groove too. Take 'Each Other', which runs on a simple, bouncing riff before descending into rallying gang chant vocals; the ingredients are pared-back, confident, no nonsense, yet at all times delivered with a cheeky wink and an invitation for a shimmy. With one foot in the classic NYC underground scenes that paved the way, 'Underneath' is pure bass-led, disco ball-flecked Studio 54, while the dance-punk footprints of ESG are all over 'Cities'' irrepressible hook and 'Compromised' tips a hat to godmother Debbie Harry. 'Gentle Grip' sounds timeless.
More like this