Introducing
Get To Know… Belako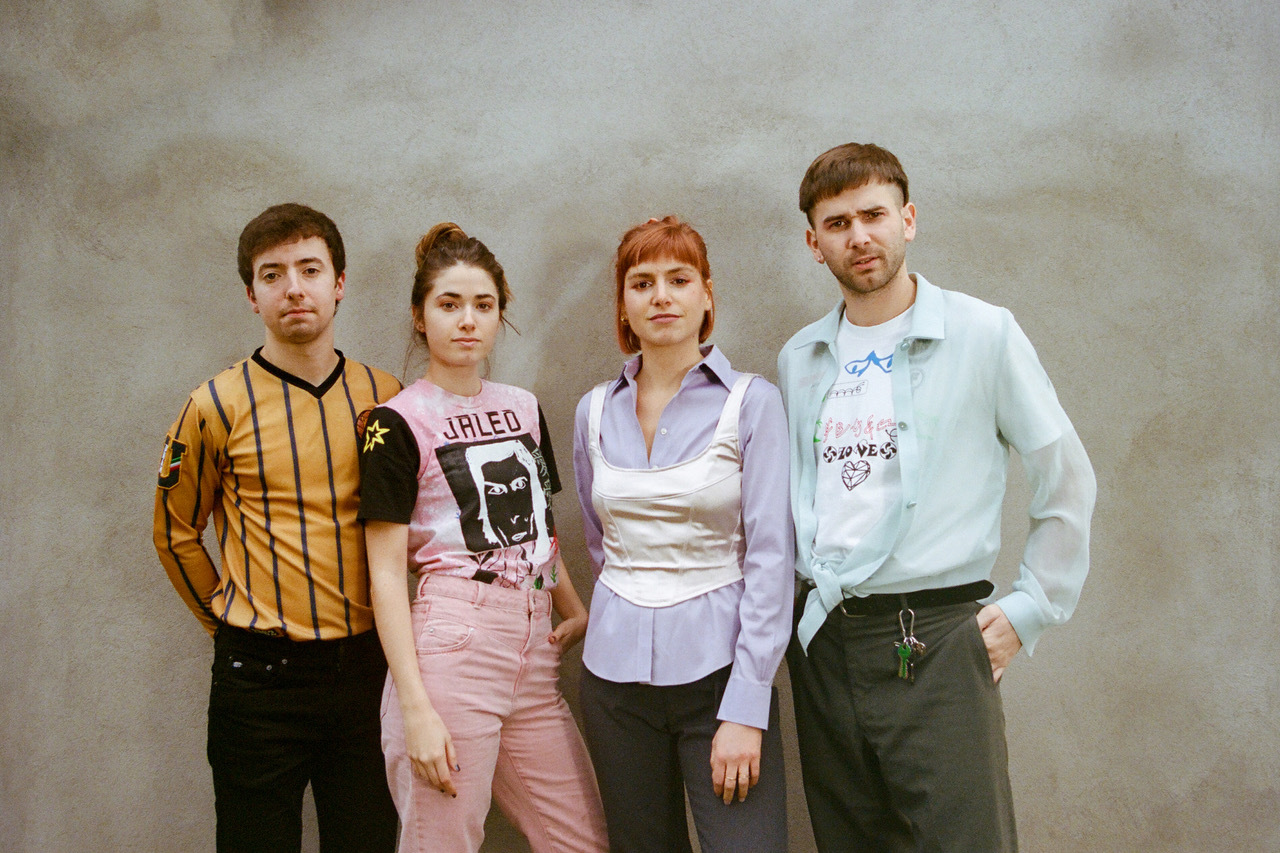 With their new album set for release in August, meet the Spanish post-punks.
Hello and welcome to DIY's introducing feature, Get To Know… getting you a little bit closer to the buzziest new acts that have been catching our eye as of late, and working out what makes them tick.
Recently we've met Scotland's Joesef, genre-spanning Wisconsin-based artist KennyHoopla, viral Icelandic synth-pop sensation Daði Freyr, Leeds New Wave quintet Eades, and now we're introducing you to Spanish post-punks Belako.
With their new album 'Plastic Drama' set for release on 28th August, the fast-rising quartet create piercing post-punk earworms, describing latest release 'Profile Anxiety' as a "pop song of epicurean intensity."
Speaking on their upcoming fourth record, and their first since signing to an international record deal, they detail how 'Plastic Drama' searches for "the real meaning of things in a world that translates everything into assembly lines, manufacturing and the exploitation of living beings. It's about the harsh reality our generation is facing and the only good use of new technology, which is the ability to spread the word and call for action. The title of the album has another message, as it also reminds us the first world issues we've come so keen to complain about. We can only hope for a more responsible human legacy."
We sent singer Cristina Lizarraga over some questions to find out a lil' bit more about them.
Describe your music to us in the form of a Tinder bio.
A perfect, irresistible balance between cute and reckless.
What's your earliest musical memory?
In my case, that would be listening to my dad playing piano at home, usually Bach or Chopin.
Who were some artists that inspired you when you were just starting out (and why)?
The way Alex Turner sang in the earliest Arctic Monkeys, mixing both rap rhythms and melodies in alternative punk music, and everything about Karen O. Itoiz are our favourite basque band. The first album from Crystal Fighters, "Star Of Love" was also a huge influence when we started, so was Blondie, CAN, The Breeders and Psychic TV.
You're originally from Spain! What do you think of the music scene there at the moment?
There are many bands and artists we admire, using the basque language (which isn't easy) to make great new music. Lukiek, Vulk, Verde Prato, TOC, Serpiente...
Are there any other artists breaking through at the same time that you take inspiration from?
We are huge fans of Dream Wife and are also lucky to call them friends. We were very inspired by artists we played with (and met for the very first time in those gigs) in Scotland, Nice Church from Edinburgh and Blood Blood from Glasgow. Recently we discovered The Orielles, we played with them in NY right before flying home for the quarantine, and they are great.
Who would be your dream collaborator?
We've never really done any collaborations but we would be in heaven if The Voidz were up for it.
Musically or otherwise, what are you most looking forward to this year?
All of the tour dates we had for this year have been cancelled, we were going to travel all over the world and that's what we were looking forward to the most. Until that time comes, we've come up with a temporary solution, we are touring around some of Spain's drive-in cinemas in June, that way we can perform live & present songs from our upcoming album, 'Plastic Drama'.
If people could take away one thing from your music, what would it be?
I hope it can make you disappear but at the same time be here and now, hedonism and activism, to be stupid and critical, full of contradictions.
More like this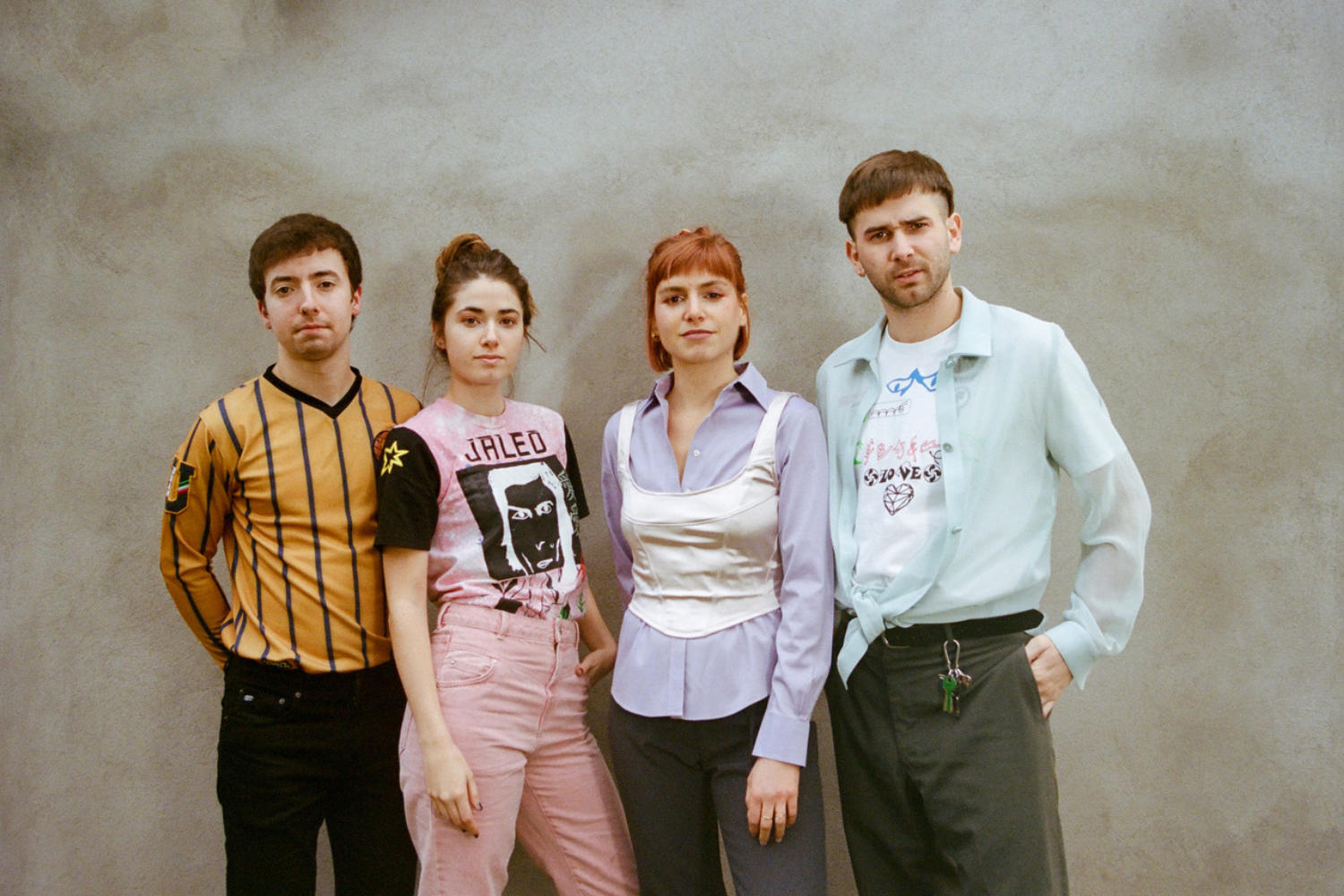 The new song features on their brand new album 'Plastic Drama'.