Album Review
100 gecs - 1000 gecs & The Tree of Clues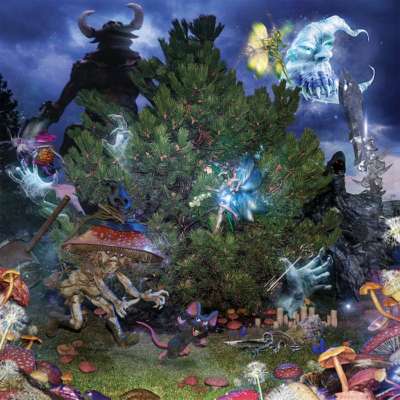 A masterpiece in its madness.
Label: Big Beat / Atlantic
Released: 10th July 2020
Like pairing spots and stripes together in an outfit, or marmite-flavoured crisps, the idea of 100 gecs probably shouldn't work, but in real life it just really fucking does. Made up of duo Laura Les and Dylan Brady, the pair landed in a blaze of meme-fuelled electro-pop weirdness with last year's debut '1000 gecs', but if you got some judgemental looks blasting that at full volume to your flatmates, their remix version '1000 gecs and The Tree of Clues' is here to add even more chaos into the mix.

Featuring a star-studded list of names from Charli XCX, to Dorian Electra, to Injury Reserve, to Fall Out Boy, the 19-track remix record has elements of bubblegum-pop, screamo, rock, pop, hip hop and pretty much every genre you can think of, creating an album that is a masterpiece in its madness.
With enough sonic twists and turns to give you whiplash on a first listen, Patrick Stump's vocals at the beginning of 'hand crushed by a mallet' being only one of many gasp-worthy moments, 'Tree of Clues' sounds like Laura and Dylan's debut being stuck through an internet-loving genre-discarding blender, spitting out bangers in glitchy glory made for mosh pits.

Hiding two new versions of previously unreleased fan-fave gecs tracks towards the end, the twinkling pop of 'came to my show' and rager 'toothless' stand alongside the insanely creatively remixed tracks to show just why 100 gecs continue to be pushing the pop envelope.
More like this