Interview
Tell Your Friends: Bree Runway
Hackney's newest genre-defying star, drawing influence from her London home, Ghanaian roots and, er… Shania Twain?
"I was made to always dim my light, 'No one cares that you can sing, shut your mouth', but this version of Bree is THAT girl, and she knows it," begins Brenda Mensah, more widely known as Bree Runway, defiantly over Zoom.
Born and raised in Hackney, in an area that she refers to as 'Murder Mile', Bree is quick to note that, in order to survive in such an area, she needed to harden her skin. "Before I wasn't strong enough, but as I grew, it was inevitable. [Hackney] has taught me to have a voice and stand by it," she explains. Though she experienced bullying in her younger life, she credits those moments as shaping her both as a person and as an artist. "I stand for something so much stronger now," she nods. "You can't call me crazy for wanting to express myself a certain way."
Embodying this mantra quickly, Runway has seized opportunities since then, not least the chance to perform in front of Michelle Obama, who told the then-teenager to "never stop singing". Evidently, she took the advice and ran with it. Gaining recognition as a self-made DIY artist over the years, Bree hasn't stopped building the career of her dreams from scratch. From the self-directed video for inaugural single 'Butterfly' (which also featured model best friend Leomie Anderson), to her more recent modern update of Paul McCartney's 'Wonderful Christmas Time', Runway is a renegade without restraint, consistently orchestrating her own eclectic productions. However, her most impressive visual project yet began as a cancelled video shoot during the current pandemic for recent single 'Damn Daniel'.
"'Damn Daniel' was originally going to involve me and [Yung Baby Tate] throwing a guy over a building. Bree loves a killing," she laughs. "But then COVID became super real. I started crying. But I wanted to continue the strong visual presence." After rattling her brain, Bree leapt into action, ordering green screens and Facetiming Yung Baby Tate, who resides in Atlanta, kicking things into overdrive. "I started looking at '80s visuals, grabbing inspiration from Shania Twain with the leopard print and Cindy Lauper's 'Girls Just Wanna Have Fun' with the tights and legwarmers. You don't give up, so don't give up," she shrugs.
"You don't give up, so don't give up."
Released back in April, 'Damn Daniel' stands as a potent example of Runway's experimental musicianship. Although rooted in contemporary pop, her sound bends from the depths of trap to flirtations with rock, the latter of which is set to return in a more pronounced way on her next project, expected after summer. The singer refuses to pigeonhole her sonic offerings, regardless of how lonely it can sometimes feel for her.
"A lot of the girls here that rap or sing, or do the experimental pop thing have found a home. I don't really have that," she explains. Runway has always been candid about being one of the only contemporary dark-skinned Black women in the British pop arena. "I feel like there's more alternative Black girls in America," she continues. "Don't get me wrong I have friendships with all of the girls doing their thing over here, but I am one of the only ones over here with my sound."
Part of Runway's inspiration stems from her deep-rooted love of her ancestral home of Ghana. Spending the start of the new decade in Accra, Ghana's capital city, she documented most of her trip, including time with her family and friends across the region. To Bree, Ghana as a whole is integral to her experience as a person and musician. "The Ghanaian DNA gives me the highest form of creativity; it inspires my flow, everything," she says. "Africans can find gold so naturally in anything. A kid can click his fingers and make a whole song in ten minutes."
With her genre-fluid sound as a foundation, the singer's lyrics have already reached into equally far corners, tackling everything from colourism to self-love. The cover of 2019 EP 'Be Runway', meanwhile, is an ode to the experiences of self-hate that plagued her adolescence. With her face daubed half in white, you could easily think that it finds Runway digging as deep as she can go, sharing her most intimate thoughts and fears. But on her next EP, she's set to unlock even more of herself; "I'm afraid of love," she reflects, "I've had to face myself head on during lockdown. A lot of those sad times and moments I'm scared of will pop up here."
Before that however, Bree has 'Gucci' on her mind. The next single set for release, it features Maliibu Miitch and puts women firmly at the forefront. "We're always taught to be so humble," she notes, "But it's okay to say 'Yeah, I'm it. I am'. Guys do it all the time, slinging their dicks in our faces. So I'm doing that too on this song."
More like this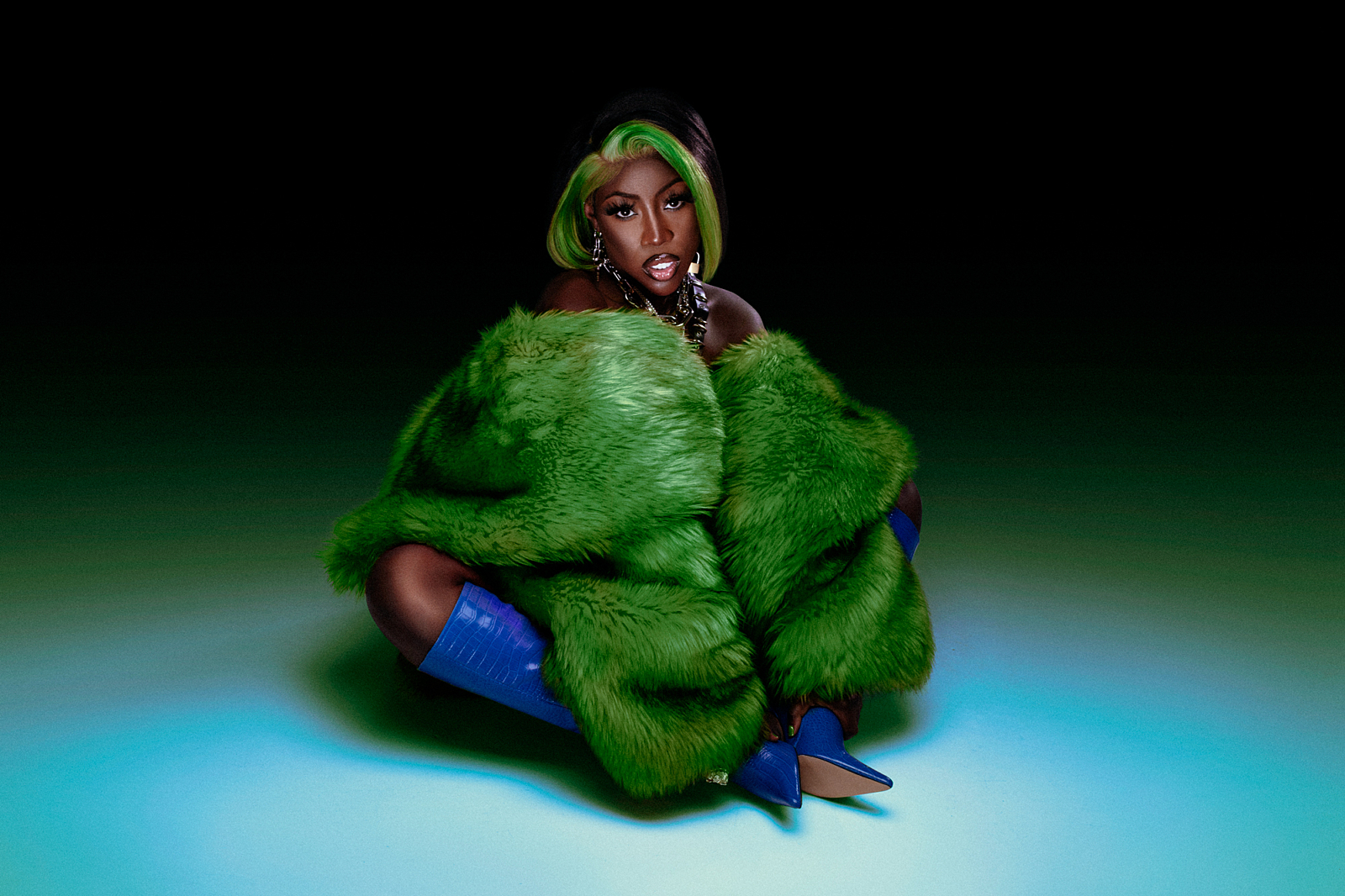 Creative mastermind, friend of Missy Elliott and business mogul in the making: Project Runway is already well underway, and in 2021, Bree's going in all guns blazing.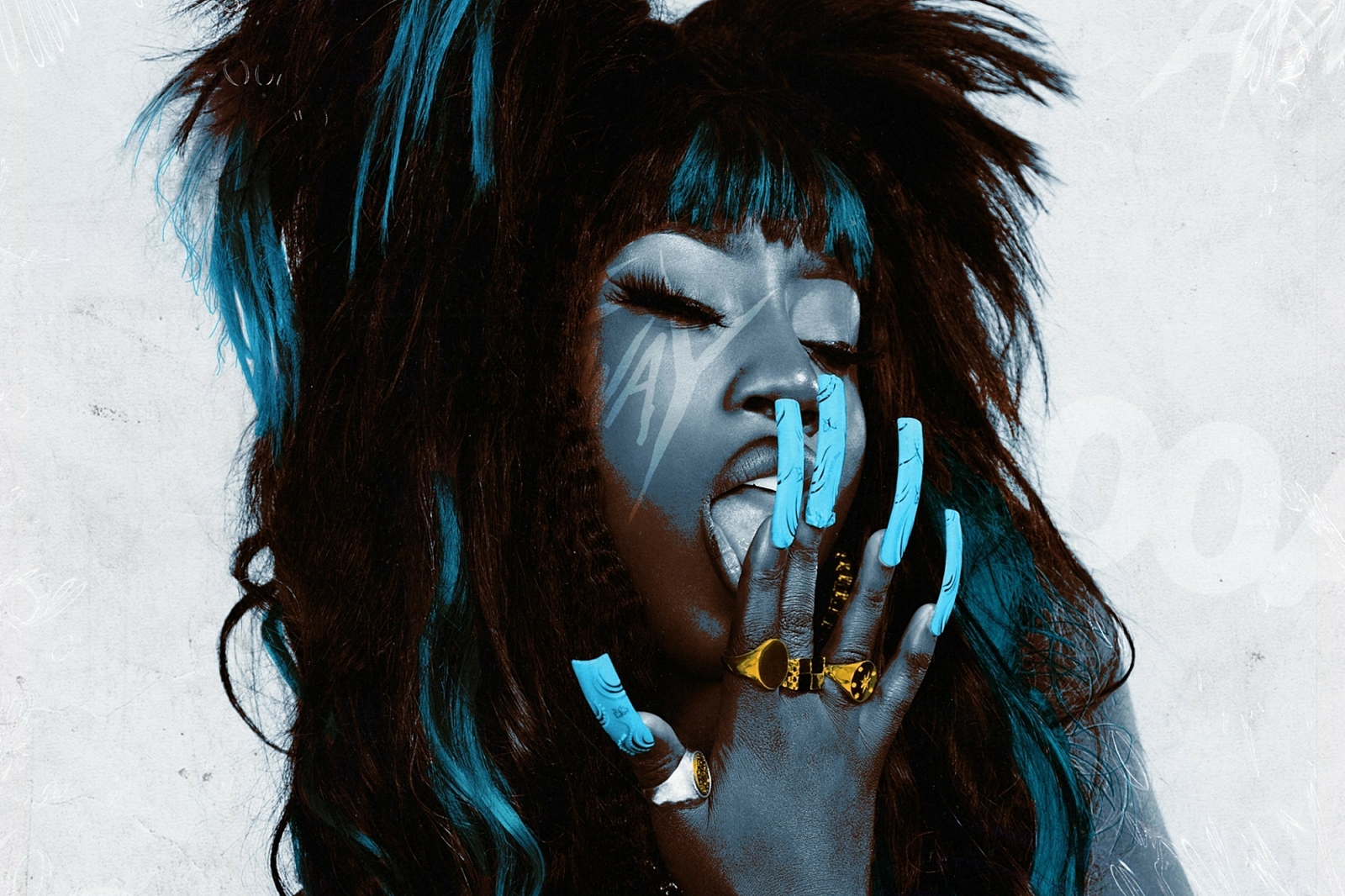 Her sights are firmly set on being the Queen of 2021.
Hackney's newest genre-defying star, drawing influence from her London home, Ghanaian roots and, er… Shania Twain?