Dan Croll - Grand Plan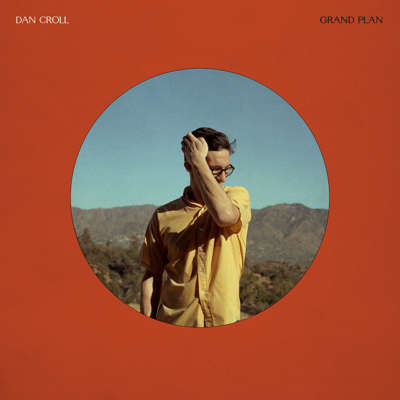 A beautiful and moving chart of a year in his life.
Label: Communion
Released: 21st August 2020
Following 2017's second effort 'Emerging Adulthood', Liverpool's Dan Croll impulsively bought a one-way ticket to Los Angeles, and it's his first 12 months in the City of Angels and the highs and lows that happened within that year that have formed third album 'Grand Plan'. With his journey soundtracked in 12 beautiful songs, the record finds Dan discovering himself throughout the gorgeous nostalgia-seeped pop. Charting his changing feelings, acoustic-leaning 'Actor With A Loaded Gun' explores the feeling of uncertainty in new surroundings while 'Work' charts the first moments of discovering new love and 'So Dark' about making new friendships, before the easy-breezy 'Coldblooded' once again finds Dan ruminating on his doubts, and stunning closer 'Together' finds positivity in heartbreaking tragedy. A beautiful and moving chart of a year in his life, Dan's latest 'Grand Plan' has clearly paid off.
More like this