Album Review
Fleet Foxes - Shore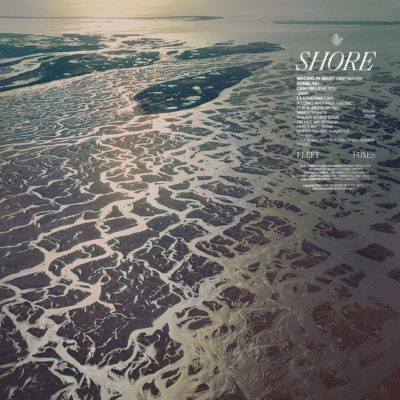 A hopeful return to origins.
Label: ANTI-
Released: 22nd September 2020
It's hard to overstate the impact Fleet Foxes' self-titled debut had back in 2008. Pairing crisp and immersive Beach Boys-indebted harmonies with pastoral balladry, the Seattle outfit felt like otherworldly outliers, singularly holding their own against a tide of resurgent Americana. And Robin Pecknold revisits earlier days with 'Shore', binding the band's signature chamber pop prowess with Fairport Convention-esque hues, wielding a level of feel-good heft lacking on the emotionally fraught 'Crack-Up'. Wall-of-sound tropes continue to find their place, the five-piece showing no sign of slackening the pomp, amping up via the shimmering scope of 'Can I Believe You' and 'For A Week Or Two'. 'Featherweight' takes a back seat, retreating into reflection, away from the euphoric highs of the rest of the record - Robin's confessional vocals powering through, brushing against instrumentals with ease and dexterity. This further comes into play on 'Young Man's Game', speaking, as it does, to the bittersweet acceptance of aging, still striving in search of peace: "Dying fire, so tired of this place." Embracing the new while building upon the familiar, 'Shore' finds strength in casting personal trauma through the baroque wiles that propelled Fleet Foxes into wider consciousness – a hopeful return to origins.
More like this