Review
Omar Apollo - Apolonio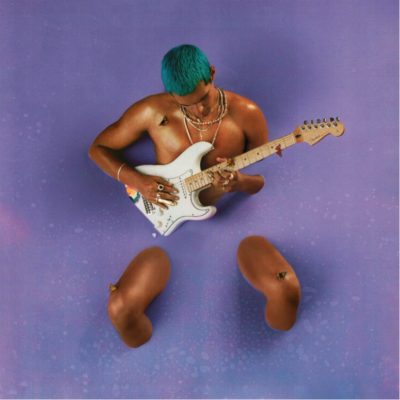 A dazzling debut, it finds Omar living up to the hype and then some.
Label: AWAL
Released: 16th October 2020
Already part of the LA 'cool kid' scene, rubbing shoulders with Brockhampton and the like, Omar Apollo's not-quite-debut-album 'Apolonio' sees the Mexican-American artist establishing himself right up there with his famous friends. Oozing with charm and charisma, 'Apolonio' sees Omar delivering on all his early promise. Nodding to his heritage with bilingual bops, the project builds on his previous EPs 'Stereo' and 'Friends' as Omar effortlessly blends funky melodies, sultry hooks and yearning youthful lyricism. Teaming up with pals Kali Uchis on the mesmerising undulating 'Hey Boy' and Australia's Ruel on the pulsating sizzler 'Want U Around', other highlights come on the shimmering soul-sounding 'Useless', which features The Strokes' Albert Hammond Jr. Elsewhere Omar laments teenage infatuations on 'Kamikaze' - "I pull over, go to sleep, listen to classics / Think of you, and you and me, 'cause I'm an addict" - and how far he's come on 'Dos Uno Nueve (219)'. A dazzling debut, 'Apolonio' finds Omar living up to the hype and then some.

Get your copy of the latest issue
More like this