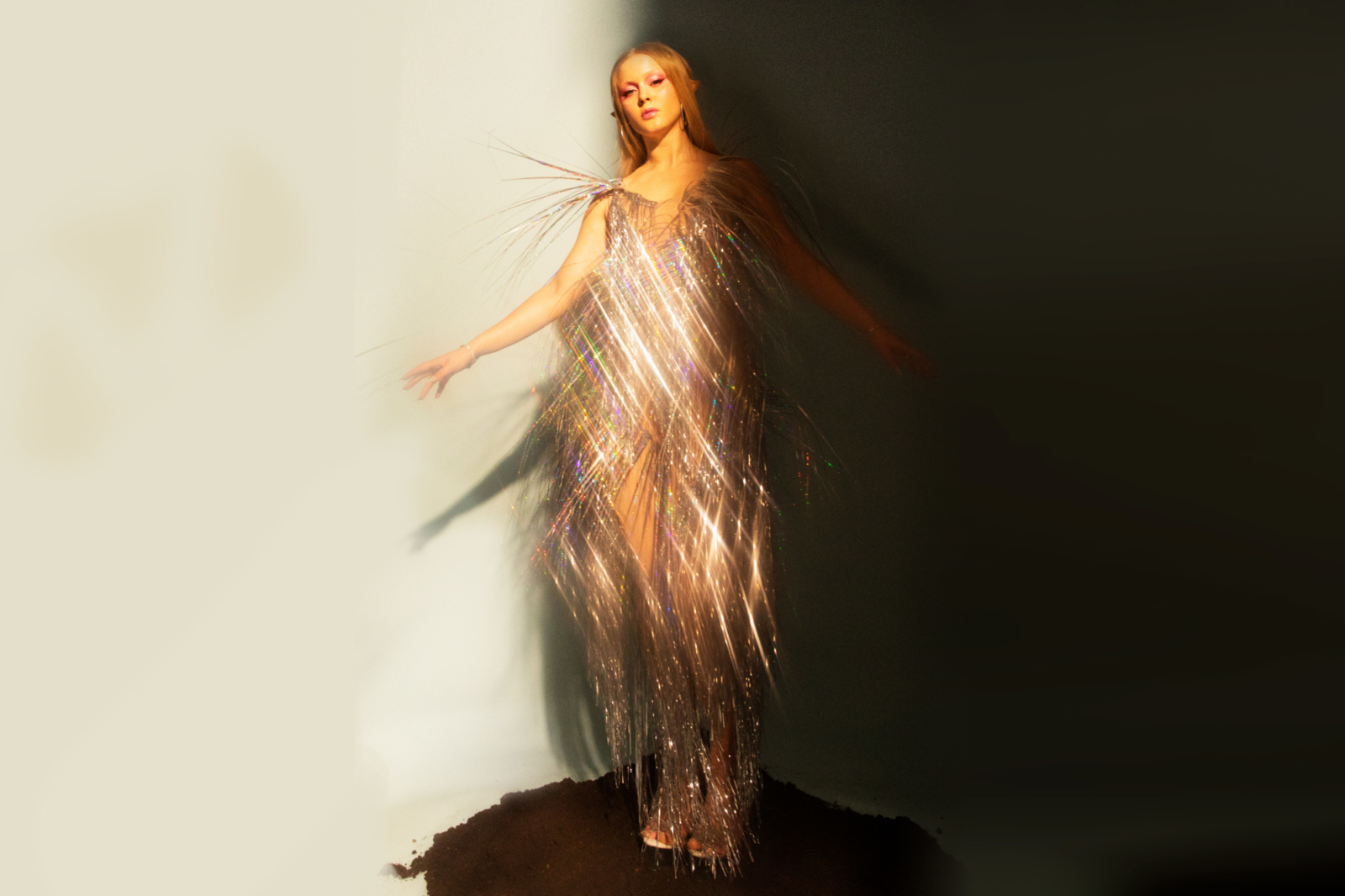 Lights, Camera, Larsson!
She's a bona fide pop sensation with more than six million online followers watching her every move, but beneath the polish, Zara Larsson is still determined to cut through the bullshit.
"Oh my god, hiiii!" Zara Larsson exclaims, breaking off mid-sentence as a beam of sunlight suddenly illuminates her face. The 23-year-old singer pauses to rest her chin on her hands, lets out a megawatt smile and playfully tilts her head, as if to bask in the glow. "Damn, this lighting though…"
Even at 11am on a Tuesday - lounging on the sofa of the Stockholm apartment she shares with her younger sister Hanna - Zara oozes star quality. Dressed for a day of Zoom calls, she's immaculate from the waist up, wearing a pristine white sweater and natural make-up, her platinum hair scraped back into a tight ponytail. Just out of shot: her lower half in bed shorts and socks, plus a flat full of the sort of detritus generally accumulated by two young women in their early 20s, though it's not until the end of our conversation that we're given a brief glimpse behind the scenes.
Here to promote her long-awaited second album, Zara speaks fluently and with all the warmth and confidence of someone long-accustomed to fielding questions from the press. Like any media-trained star worth their salt, her default setting is to err on the positive at all times, but then there's no need for damage control when you've just produced a pop album as buoyant as 'Poster Girl'. Featuring songs written with solid gold hit makers Justin Tranter and Julia Michaels (Justin Bieber), Steve Mac (Ed Sheeran) and the Lord our Pop God Max Martin (Britney, Ariana, The Weeknd etc. etc.) it is, by her own admission, "a collection of bangers."
Honestly, we expected nothing less. A decade and a half since she first found fame in Sweden - winning televised star search 'Talang' with her powerhouse vocals at the tender age of 10 - the Solna-born singer has a huge array of international smashes under her belt. Her full-length debut 'So Good' was released in 2015, spawning a fistful of multi-platinum singles including the all-conquering 'Lush Life', MNEK duet 'Never Forget You' and the brilliantly-brazen 'Ain't My Fault'.
Then there's the small matter of her hit collaborations, including 'Symphony' with Clean Bandit, 'Girls Like' with Tinie Tempah and Official Euro 2016 anthem 'This One's For You' with David Guetta. In 2018 she joined Dua Lipa in the BBC Radio 1 Live Lounge for a performance of 'IDGAF', as part of a supergroup of backing singers also starring Charli XCX, MØ and Alma. Add support slots with Ed Sheeran and her lifelong hero Beyoncé to the mix, plus a clutch of Swedish Grammis and MTV Europe Music Awards wins, and there's no denying that she's a card-carrying member of pop's current A-List.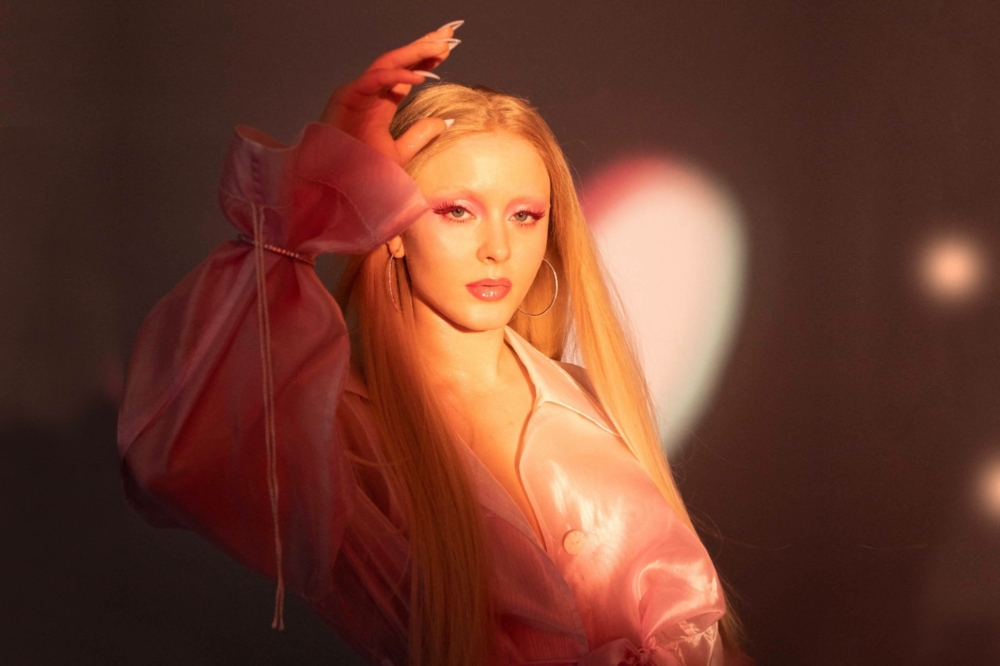 "
I hold myself to a very, very high standard. Perfection actually, which can't really be achieved.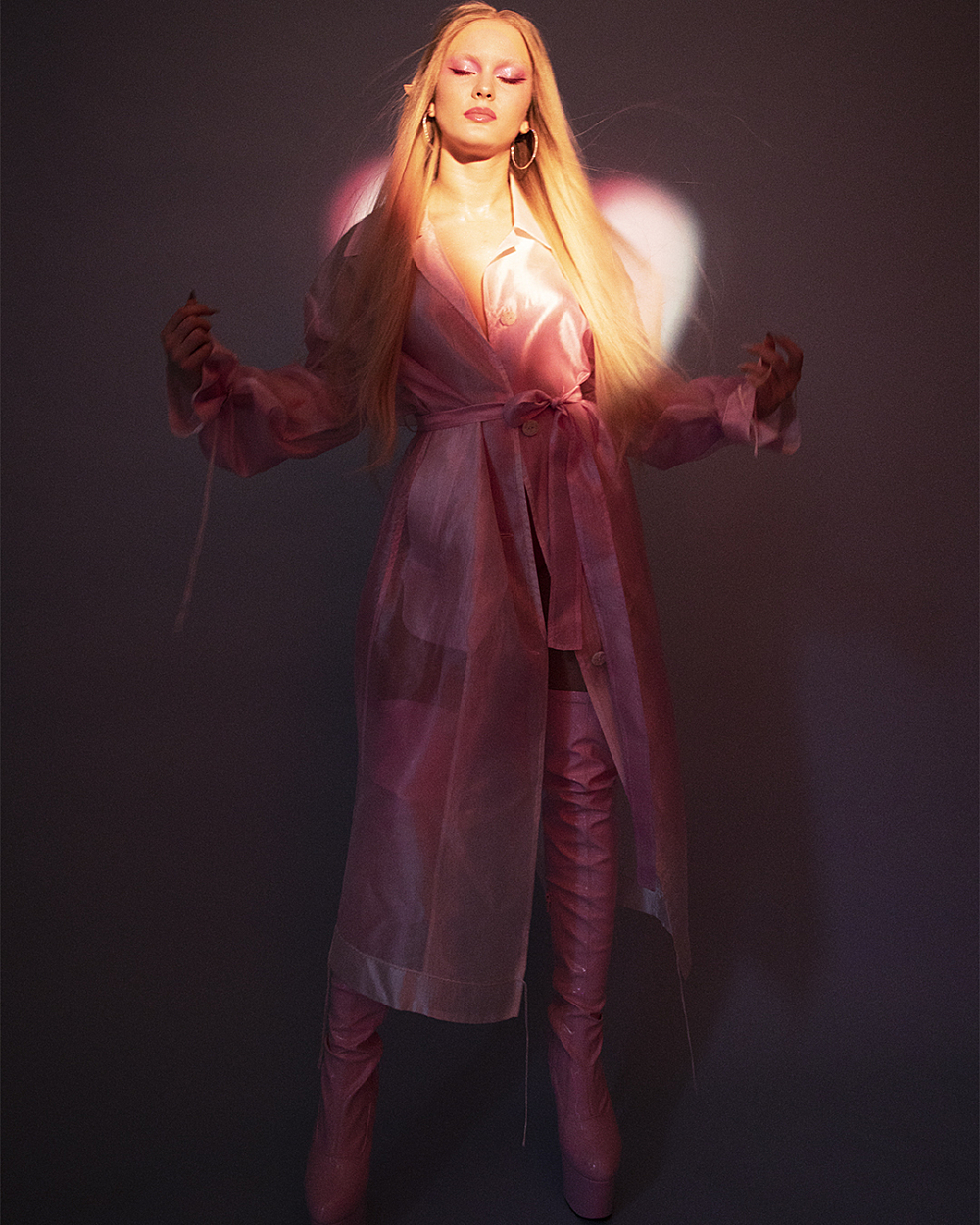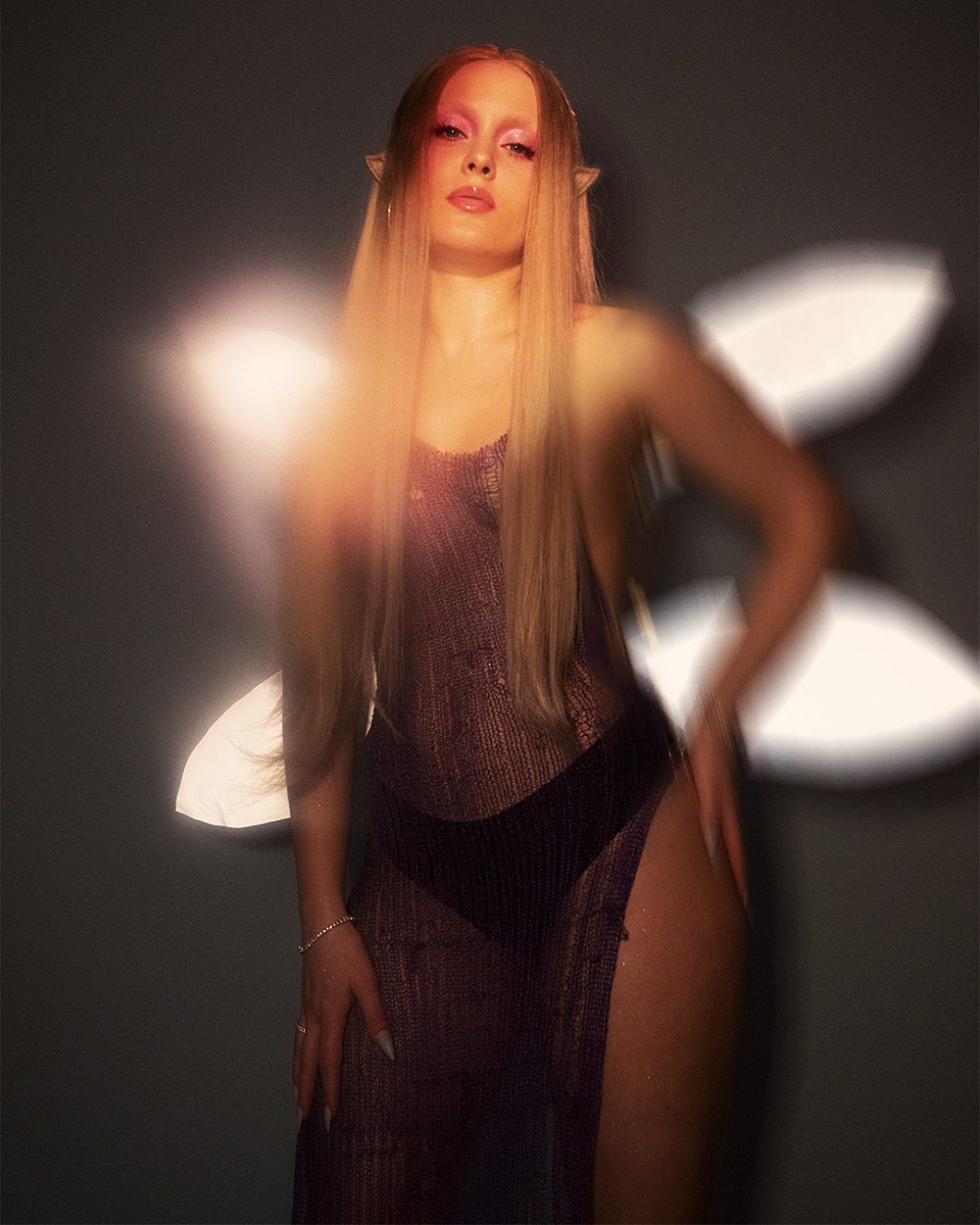 And yet, to put the weapons-grade bangers to one side for a moment, arguably a huge part of Zara's appeal lies in the unfiltered charisma we see in her interviews and on her social channels. Mischievous, quick-witted and, at times, brutally frank, apparently there was no amount of media training that could soften her sharp tongue nor persuade her to put profit ahead of her moral compass. No, Zara Larsson is about as authentic a talent as they come, and in a particularly solipsistic industry it's heartening to see a young star engaging with the world on more than just a surface level.
Browse her Instagram and you'll find her offering a peek behind the seemingly impenetrable curtain of fame, with witty personal posts tackling everything from her acne, birth control choices and mental health. There was the time she shared a photo of her leg inside a condom, saying, "To all the guys saying 'my dick is too big for condoms' TAKE A SEAT". A favourite tactic is to lure casual observers in with a cute selfie, before dropping the mic in the comments, à la, "This hair reminds me of Ruth from Ozark and she would tell y'all that feminism that isn't fucking inclusive of poc and trans women isn't motherfucking feminism." Fans have been left in no doubt of her support for the Black Lives Matter and #MeToo movements, nor in her fundamental belief in abortion rights for all. Hilariously, there's even a section on her Wikipedia entry specifically dedicated to 'Misandry Claims'.
"In this era for artists, fans want to know you, and you want to have this personal connection with them," she shrugs today, when asked about her transparency. "I've always been quite personal or outspoken with my opinions and what I think about things. And I think that it's really nice because you don't need magazines or TV to show people who you are. [With social media] you can have your own platform for doing that.
"It's really hard to say where I'd be if I didn't have my social media or if I didn't talk to people online. It feels good to be able to express what I believe in without having someone rewrite my words for me in every situation. I mean, sometimes I want to be like Frank Ocean and not say a word, but then sometimes I'm like, no, I want to be like Doja Cat, and just upload random shit and have fun with it, because it's not that serious. I do think that [an artist like] Doja Cat resonates more with our generation, because it feels like you're supporting your friend in a way; you know their energy and you know what they stand for. Pop stars shine bright in a very different way these days to what they did back in the day. That relatability is very important, I think."

Zara currently boasts an impressive 6.3 million Instagram followers. Does she ever find the prospect of potentially broadcasting to that many people daunting or anxiety-inducing? "It could be," she replies, carefully. "What I think it more comes down to is, I get anxious sometimes because I find myself looking for that external validation from people that I don't know in real life. But then that's also partly why I do what I do, I think. I think every pop star or person that really wants to be in the spotlight wants attention and appreciation."
She continues with a chuckle. "I don't know where that comes from, because my parents gave me a lot of attention when I was younger. But I think I have this constant need of being validated. Because I do have an idea of who I am in my head - and that's a good person who's talented - but I still feel like I seek out that confirmation a lot, just so that I know that the idea that I have of myself is true."
Talent, of course, is only half the battle: it takes phenomenal drive and discipline to manoeuvre yourself into the position Zara now finds herself in. It's the sort of dedication she's displayed since childhood, when she attended the Royal Swedish Ballet School, practising for up to 30 hours a week. Where does she think that drive comes from?
"Never being satisfied," she bats back almost instantly. "That's kind of sad. But true. I am never happy with anything. Like, I'm very proud of the things I do but I always think I could have done better. So every song and every video that I release is a way to redeem myself from the song I've released before, and that cycle goes on and on and on.
"It's a blessing and a curse because it always makes me want to go further. It makes me want to do better and it makes me want to improve. But I think also I want to feel satisfied, and that's something I rarely experience. I just hold myself to a very, very high standard. Perfection actually, which can't really be achieved. But on the upside, I get to perform for people, I get to sing my songs that I love, and I get to travel the world. That is amazing. I am living my dream."
"
"I feel like we were already at a tipping point, and then #MeToo hit and that small wave became a tsunami."
MAD (TALENTED) MAX
Pop writer extraordinaire Max Martin has been behind mega hits from Britney's '…Baby One More Time' to The Weeknd's 'Blinding Lights'; in fact he's the third most successful songwriter in the US charts of all time. What's his secret?
"Max is one of the best people in the industry because he is so down to learn. That's why he still gets number ones, because he's not walking in the studio like, 'Hey I'm Max Martin, I'm the shit, listen to me, I know it all.' He's a student in every situation which is why he can absorb stuff, and then he has his experience and he's insanely talented. When I've been working with him, you're never the best one in the room, and I find the idea that you never finish learning very inspirational."
In a world where the path from child star to platinum selling artist is notoriously treacherous - particularly for female artists who find themselves at the sharp end of an unforgivably male-dominated industry - Zara has not only escaped unscathed, but has made the transition seem impressively easy. Ask her the secret of her success however, and she lays the credit squarely at her team, who have always acted with her best interests at heart.

"I've been so well protected, especially in the beginning of my career," she nods. "I always had my mom with me. And she don't play. My A&R, my manager - I had really good people around me. And I was 16 when I first started coming to LA and even the most predatorial of predators don't really go for 16 year olds…" she laughs. "Well, maybe like R. Kelly… The majority wouldn't do that, though. But if I had come into this industry at this age, without that protection? Phew.

"Because even though I was young I still ended up in some weird ass rooms, with some weird ass guys. I've been in sessions where I was the only girl in the room with eight other guys and they started talking about their dick sizes. Literally. I've had executives, the moment I turned 18, really move into me or say, 'Hey so, what's your room number? Give me the key, I'll come see you tonight." And it's just like, 'No you won't!' The audacity! I feel like we were already at a tipping point where things were slowly changing in the industry, and then #MeToo hit and that small wave became a tsunami."

For Zara, it's been a relief to see more and more womxn join her team. She specifically praises Epic's Sylvia Rhone, her label boss in the US, but also the executives underneath her. "It's just different! Women are twice as good as men, and they wouldn't say some weird shit to you. That's why I feel like everything should be run by women. And that's also why nowadays I don't go into sessions anymore where there's not another woman in the room."

Control and exploitation is a subject Zara has been considering a lot since watching Samantha Stark's documentary Framing Britney Spears. Examining the controversial conservatorship Britney finds herself living under, the film is a shocking indictment of both the music industry's and the media's treatment of the star, showing her being sexualised by men in positions of power, stalked by the paparazzi and widely ridiculed for her mental health issues.

"It's just like, what the fuck is this?" Zara fumes, visibly disgusted. "Why was this ever ok? It felt like these people just didn't have any empathy for other humans. I'm very lucky that I've grown up in Sweden because we don't have the paparazzi, or the obsession for invading other people's privacy. And I also felt really thankful that my parents really support me. But it was just really really heartbreaking, in terms of how Britney's mental health was thrown into the public eye and was not taken seriously. It's like, that shit would CRUSH me."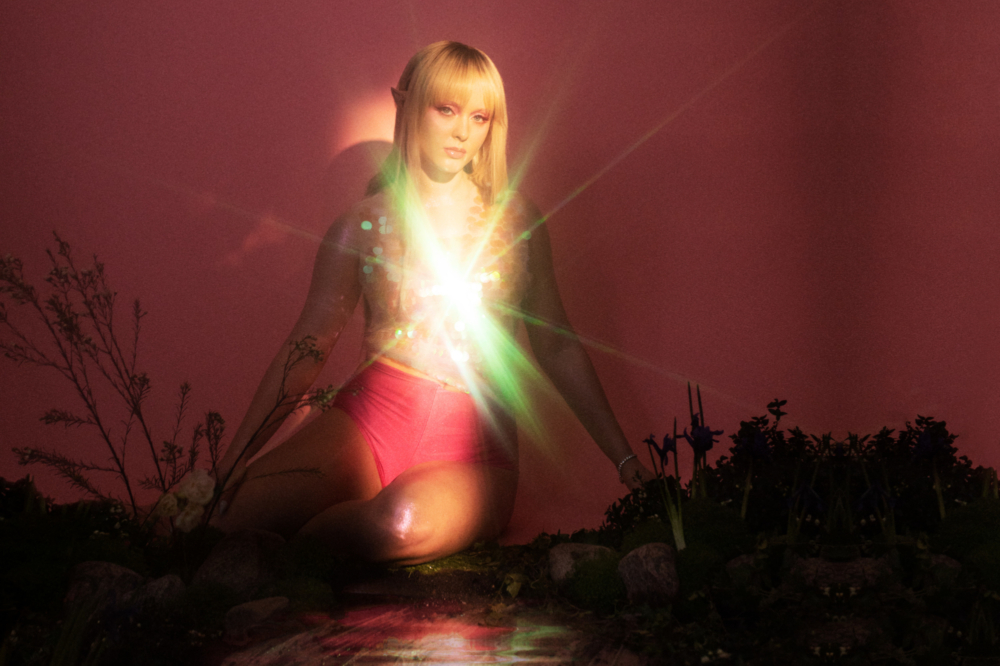 "
Pop stars shine bright in a very different way these days to what they did back in the day.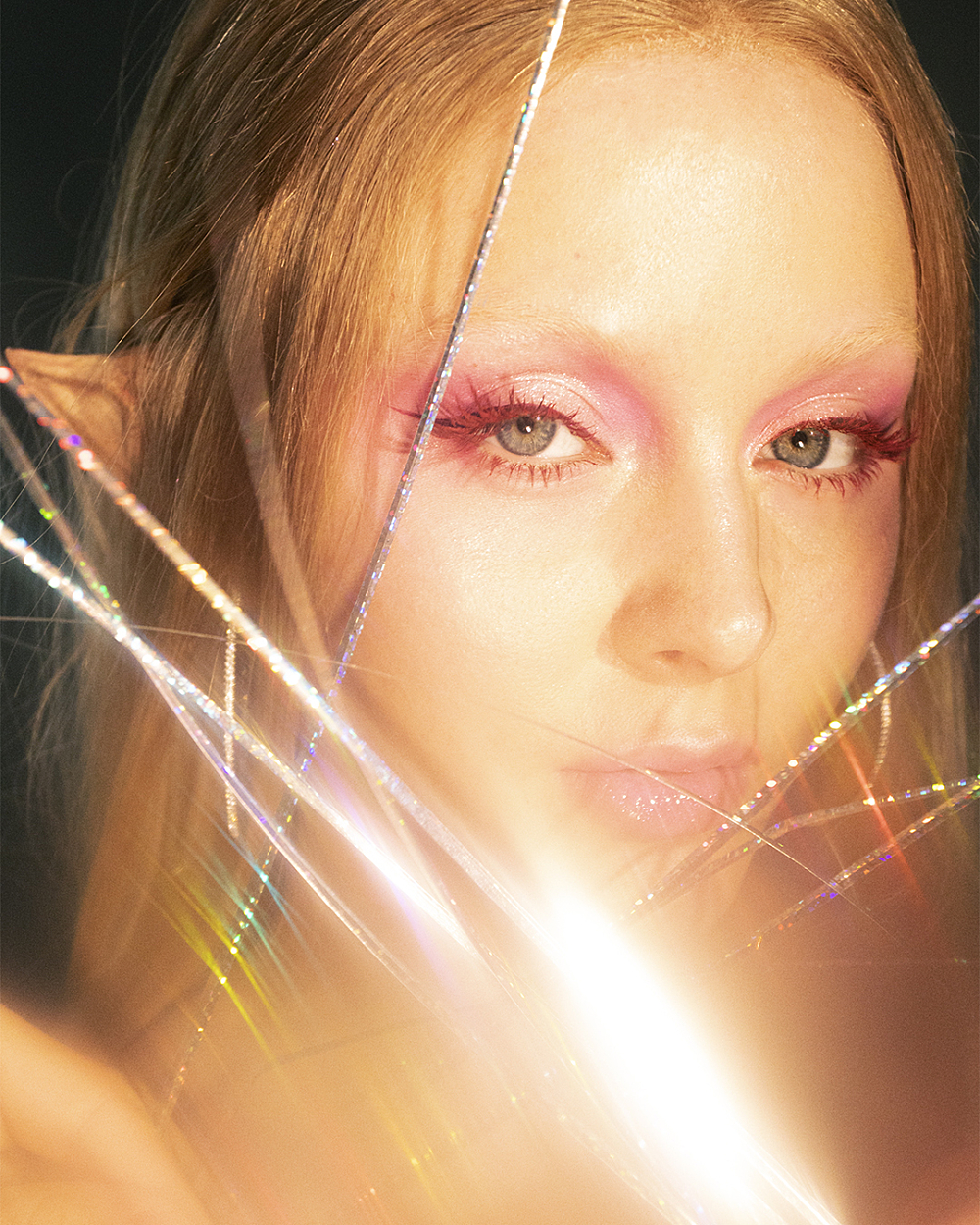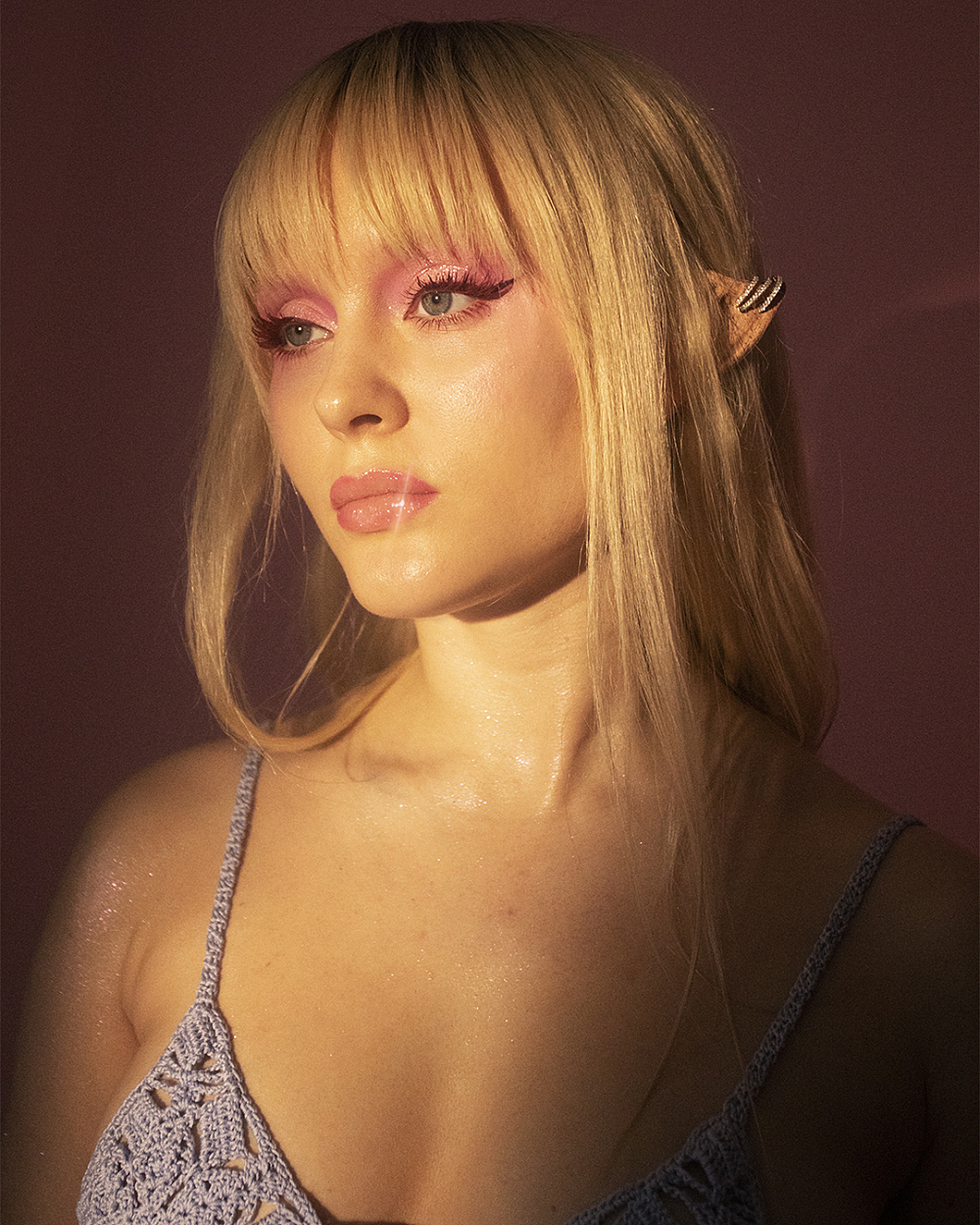 The complex relationship between an artist's private life and public image is alluded to in the artwork for 'Poster Girl'. Depicting Larsson daydreaming in her bedroom, with a poster of the glossy, pop star version of her on the wall behind, it reinforces the fact that both realities can exist simultaneously; a realisation that admittedly might be a bit of a stretch for a society that still struggles with the idea that women can be multiple things at once.

The album's release falls almost exactly four years on from 'So Good'. "I don't know, what the fuck have I been doing?" she laughs, when we raise the gap between records with her. "I've been releasing stuff in-between so I haven't been completely silent. And then nothing really happened last year, which was very weird because I felt like I didn't have any purpose. It made me realise how much I identify myself with my career and how well that's doing. And the fact that I couldn't perform was like… what am I doing? I felt really lost."

While Covid can definitely claim some of the credit for the delay, so too can Zara's ruthless perfectionism, with recent singles 'Don't Worry Bout Me' and 'All The Time' dismissed in favour of fresher material. Ask her what she was looking for in this collection and she cites "upbeat, driven, dance-friendly songs" and music "that would make a really good live show." ABBA were a big influence too, a result of delving into their back catalogue for the very first time.

"Their melodies, their production, what they're talking about: iconic. I feel like it's a little Swedish to have that upbeat melody but the lyrics are a touch melancholic. So 'Ruin My Life' is basically a crying in the club situation, which is what Swedish people love, apparently."

She describes love as "the red thread" running through the collection, though that takes many forms. Inspired by her current relationship, 'FFF' explores the moment the boundaries between friendship and romance become blurred, asking, "Is there a spark for us or is it just purely platonic? / Is this our story arc cause if it are it'd be iconic". 'I'm Right Here' and 'WOW' are odes to intoxicating, rip-my-clothes-off-right-now lust, while 'Look What You've Done' celebrates self-love, finding her declaring, "Now you're gone I'm number one / Boy, I should thank you for who I've become".

"The older I get, the less compromising and the more control I take of everything I do," she says of her artistic development since 'So Good'. She shrugs, "I'm the face of this - the person who's got to stand by everything I release - so why would I compromise that for someone else? But this is a big collaboration, at least for me, and it's an artform in itself to be able to deal with people in the best way possible, without doing something you don't want to do."

While Zara's intensely proud of 'Poster Girl', it's only strengthened her determination to move on to bigger and better things. "I'm done waiting four years [between albums]," she declares. "I will release this baby, and then I'll just ride onto the next album. I feel like I have so much left to discover, such a long way to go and so many goals to achieve in this pop star world." She unleashes another dazzling smile, a mischievous glint just barely perceptible in her eye, "Honestly, I'm only just getting started."


'Poster Girl' is out now via Epic Records.
Photo assistant - Felix Öhlund
Set design - Fredrik Sundberg Svartnäs
Styling - Adam Pettersson
Styling assistant - Kevin Nilsson
Make up - Johanna Nordlander
Hair - Philip Fohlin
DOP - Paul Adamah
Video editing assistant - Cecilia Öhlund