Album Review
L'Impératrice - Tako Tsubo
The Parisian intergalactic pop voyagers communicate a retrofuturism that's rooted firmly in the present.
Label: microqlima
Released: 26th March 2021
Parisian intergalactic pop voyagers L'Impératrice communicate a retrofuturism that's rooted firmly in the present. Extending to both sound and style, the band's reinterpretation of '70s space disco can be distilled within Flore Benguigui's bloodied knife-wielding ensemble of pastel-coloured slacks and platform heeled boots during 'Peur des Filles'. A murderous parody against misogyny, those who dig up such blatant artifacts of revivalism often come wrapped in a certain irony or kitsch, but Flore's cooler-than-ice delivery does so with absolute assurance, calmly reiterating that such attitudes should be routinely dismissed. Woven between the space-age chic and disco ball heartache, mentions of quarantine and broken social politics break up the party on the funk-laden 'Submarine'. Further clues that things might not be apropos continue to claw themselves into 'Voodoo' where, transmitted beneath the juxtaposing synths and guitar lines, urges to ditch friends in favour of reading Torture Magazine speak for itself. L'Impératrice might be a band stuck between eras, but it's their unnerving awareness and disguised social commentary that keeps 'Tako Tsubo' very much within the moment.

Get your copy of the latest issue
More like this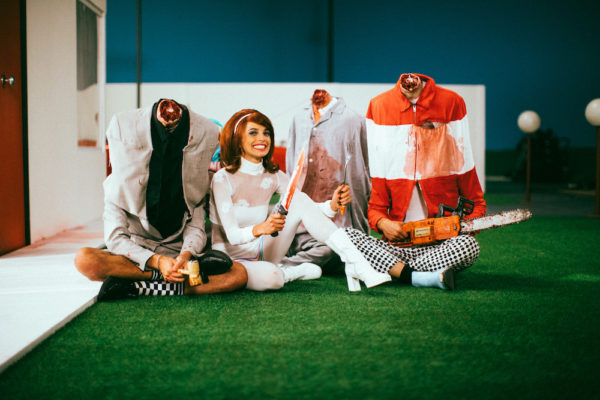 And they're sharing new track 'Peur Des Filles' to celebrate.