Interview
Rewriting History: Lucy Dacus
With Lucy Dacus' third album 'Home Video', the Philadelphia-via-Richmond singer dives back into her past in order to help discover her future.
"I feel like I'm kinda thriving in the chaos," begins Lucy Dacus, as her black cat Cabbage - also known as "Chouch, Chouchou, Cabbage - she has many names" - nestles close to her laptop for the start of our call. She's in the middle of giving DIY a quick tarot lesson - via Zoom, of course - from her home in Philadelphia. "I've picked the same card three days in a row, and it's the Ten of Pentacles. I'm a Taurus and Pentacles are an earth sign, and the ten is like, the end of a cycle which means you're absolutely in your prime and everything you've done has paid off; you're surrounded by family and friends, you have pets and a home, and you're safe. That's kinda what that card means, so even though I'm really busy, I've been trying to rest in the idea that work is paying off and I should just be grateful for everything."
While tarot may not be one of our strong points, it's easy to imagine drawing such a card would feel particularly reassuring on the eve of releasing a record as startling and open as Lucy's third. An exploration of her early memories, 'Home Video' is an album which sees the singer revisit some of her formative moments in a delicate but detailed manner, producing some of her most vivid and vulnerable tracks yet.
"I think that I wasn't sure who I was," Lucy offers up, on just why she felt drawn to such a project to begin with. "Once I started touring after my first album came out, I just didn't get to see people that know me very well, and then I had a bunch of journalists who didn't know me very well still writing about me. It felt like there were all these different opinions about who I was, and I didn't really have an opinion. I hadn't thought about it that hard."
"It felt like there were all these different opinions about who I was, and I didn't really have an opinion."
It was in the wake of her second album 'Historian''s release that she found herself retracing her steps; looking back on the past in order to discover - or at least attempt to - more of a sense of her current self. "There were some things that were really easy to realise," she explains. "I've always been a host. I've always wanted to create a space and invite people into it. I never wanted to be a musician so it makes more sense to me, in that context, than it did when it first started happening," she laughs. "It did not make sense to me that I was doing music! But if I think, 'Oh, I've always just wanted to create a space, be a host and make people feel warm and like they're supposed to be there'. That's, at best, what I think shows can be. It makes me think that I am doing what I've always wanted to do."
Equally, much like any processing of life, there were bigger themes she found herself facing. "I feel like I kind of accidentally stopped believing in God, and I didn't really notice it," she offers up. From the bible camp that offers the backdrop to 'VBS' to the conflict that sits at the heart of 'Double Dog Dare', the imprint of her younger self's faith feels very much present. "I've been thinking back to that time, and trying to relate to that person who had such a deep faith and excavate the lessons that are worth keeping, and actually say goodbye to the things I need to let go of."
To pretend that 'Home Video' is a record that sees the past through rose-tinted glasses would be, however, to do it a great disservice. While, of course, Lucy believes the process of sifting through memories to have been largely productive in the long term, it doesn't mean that the journey has been an entirely comfortable one.
"I feel it in my gut," she says, when asked whether she's at all anxious about the reactions of some of song's subjects, who - unlike with some art - are very much real people. "There's a couple of songs that I am expecting that someone's probably gonna reach out and I'm just gonna have to deal with it. I got some advice from some friends recently and they said, 'If they call, pick up if you can that day and don't pick up if you can't.' That's one thing about living in the moment; you get to know how you're feeling in that moment. You don't have to pre-plan how you're gonna act. I think I often try to pre-plan my emotional state but I don't think that's very useful."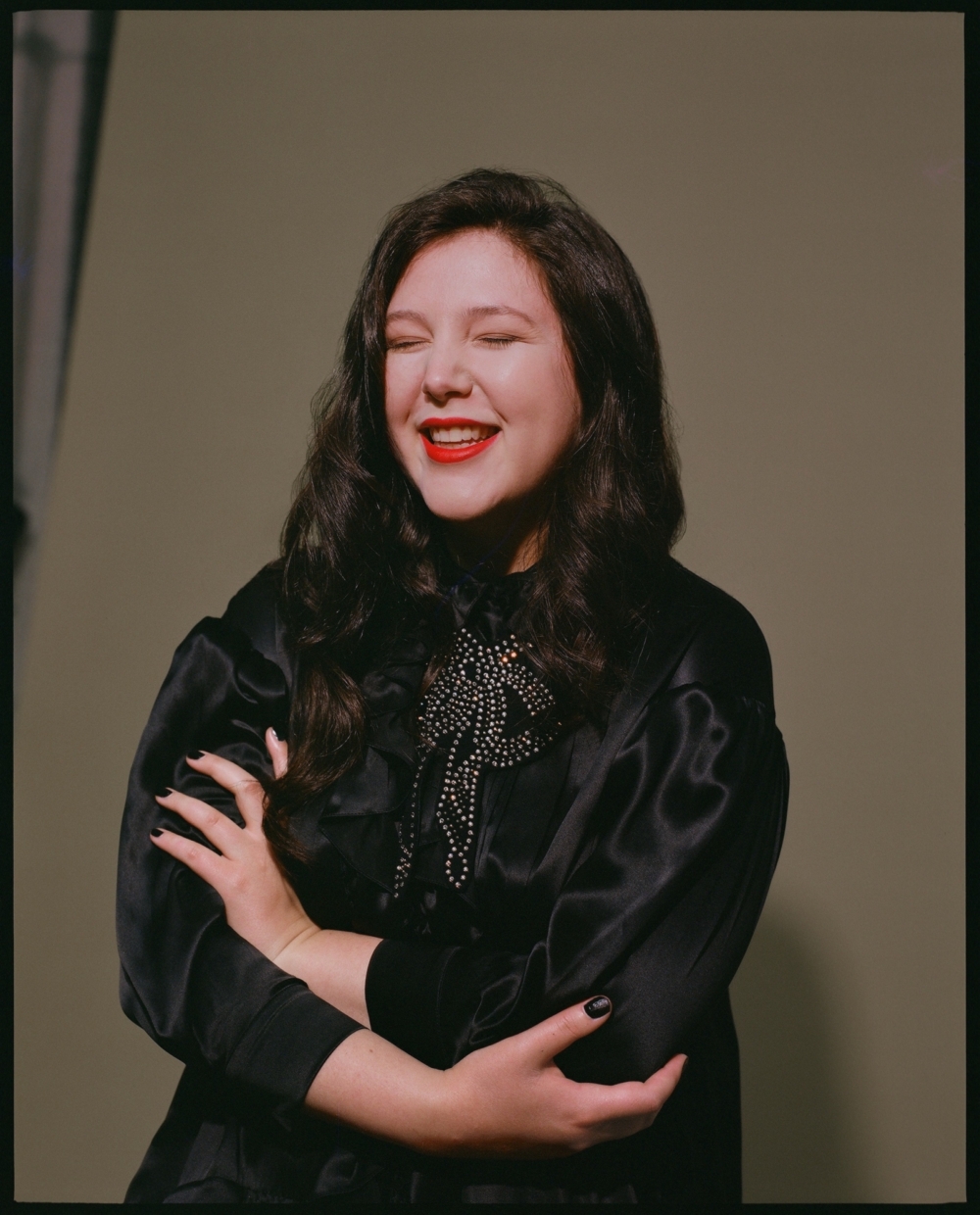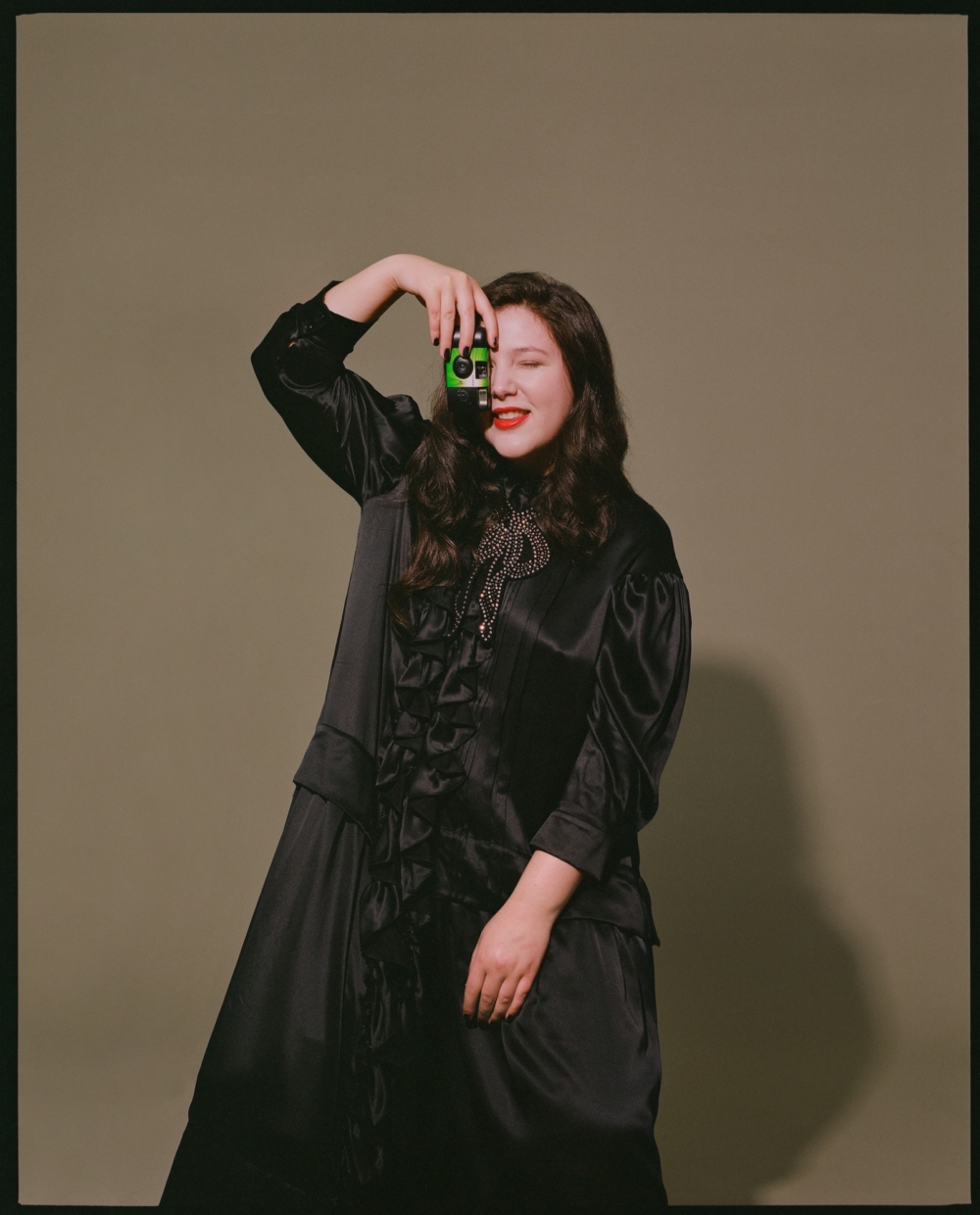 "Nostalgia is a really powerful thing."
True Love Lasts A Lifetime
As the final component of boygenius to release a new solo record, naturally, the trio had to come up in conversation at some point. Unsurprisingly, it sounds like Lucy, Phoebe and Julien might be on to us by now…
"It's funny, obviously I've been doing a lot of press, and Phoebe and Julien have been doing a lot of press for their records, and Julien texted the group chat recently and said, 'Everything I have to say about y'all sounds so corny in a pull quote!' and we're like, 'Same!' It's true though, we only have nice things to say because we love each other."
Do you think the process of working with Phoebe and Julien ahead of this record shifted the way you approach writing?
"Yeah, I do feel like my writing changed noticeably. I feel like I'm willing to have more fun, and think less about forever."
On the other hand, some of the album's players are already aware of their stories being told, and have found Lucy's retellings to be positive. "'Thumbs', 'Christine' and 'Please Stay' have just strengthened my friendships," she smiles, referencing three of 'Home Video''s most striking, personal tracks. "That has a lot to say about my specific friends. It's a credit to the company I keep; they are generous and kind people, so I feel like I'm lucky."
It's not just the respect of her friends that Lucy feels grateful for right now. Even ahead of completing the record, Lucy would perform 'Thumbs' - a stark and disarming track about her feelings towards a friend's awful father - at her live shows, politely requesting the audience didn't film the track while she grew comfortable with its performance. They obliged. "I feel really lucky and listened to. Just the fact that I was playing 'Thumbs' for so long, and I asked people not to record it and people listened to me… When it came out, I realised how much restraint on a grand scale [that was]. I probably played it for, you know, tens of thousands of people and they didn't cross me," she laughs. It was this trust that granted her the freedom to be so personal here.
"I haven't done it as much in the past," she says of her earlier work. "I feel like I've been writing from my personal experience, but more generally, but these [songs] are so detail heavy, and it does feel scarier, but it feels like it makes sense that I'm doing it on my third record instead of my first, because I needed to trust people. I have a relationship with my listeners, and even though it's an undefinable mass of people, I think that there's a give and take."
More than anything, through venturing back into her memories - positive, painful, confusing, or conflicting - has proven to be the powerful tool for self-growth she was first drawn to, and a reminder to appreciate just where we've come from.
"I think nostalgia is a really powerful thing. At a really basic level, nostalgia is about having good feelings about the past, right?" she reflects. "How lucky is that? I know a lot of people that don't, and just hate the past, but I think that feeling connected to your past is such - at least for me - a way to know oneself and feel comfortable in the present, and be grounded enough to face the future."
'Home Video' is out 25th June via Matador.