Album Review
Mr Jukes & Barney Artist - The Locket
4 Stars
A fantastic collection of tunes that encompass everything from bangers to slow-jams.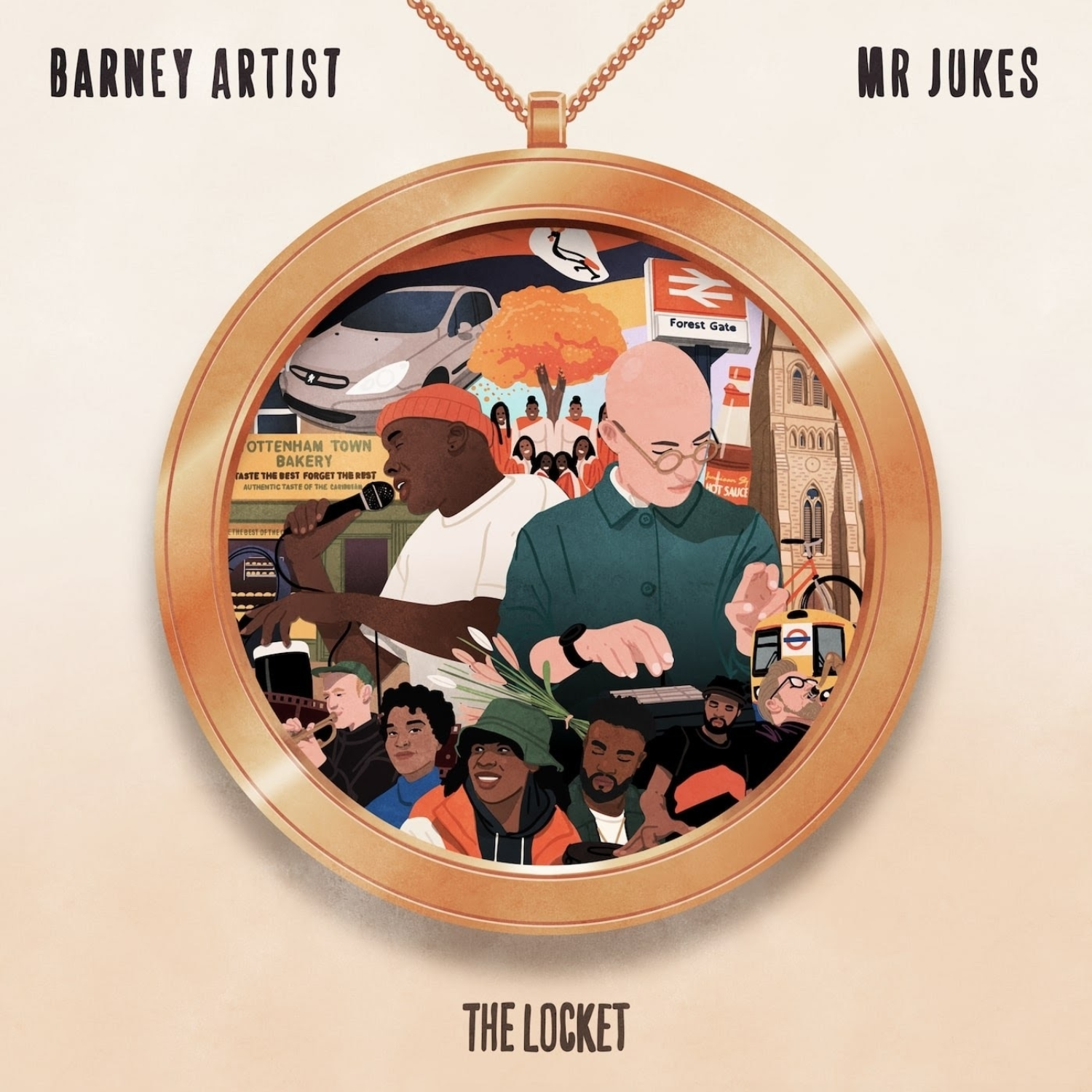 When Jack Steadman of Bombay Bicycle Club stepped out as Mr Jukes in 2017, it wasn't much of a surprise. With sampling becoming a key creative tool in his wheelhouse, particularly on the band's 'So Long, See You Tomorrow', it was only a matter of time before he had to flex his production muscles elsewhere. On 'The Locket', he partners with East London rapper Barney Artist to create the sort of project it felt like he was always destined to. With an ear for melody, production and sampling, he provides the perfect yang to an MC's yin. It's proven across the LP which kicks off with the statement-of-intent title track: "Me and Jack are making these hymns," Barney raps before the joyful wonky brass of 'Blowin Steam (Open Up Your Mind)' staggers in. Barney's presence is consistently sharp, witty and sparkling. With character along the way, he takes stock of his own romantic awkwardness. On 'Poems' he raps: "Cheesy I know / If you knew the way my mind froze / I ain't even trying to glamourise this ting / But you understand why I hide poems". Joy vibrates throughout but some of the LP's gems gleam most brightly in the album's moodier spots such as highlight 'Déjà Vu', where Jack's longing chorus provides a perfect counterbalance to Barney's verse which weaves between crawling bass and flourishes of piano. 'Leaving Us In Light', the hopeful penultimate track, crackles with chemistry as the pair harmonise for a few bars before the song resolves with a beautiful pinballing R&B melody. A fantastic collection of tunes that encompass everything from bangers to slow-jams that leaves you hoping Mr Jukes and Barney Artist's schedules continue to align.
As featured in the August 2021 issue of DIY, out now. Scroll down to get your copy.
More like this