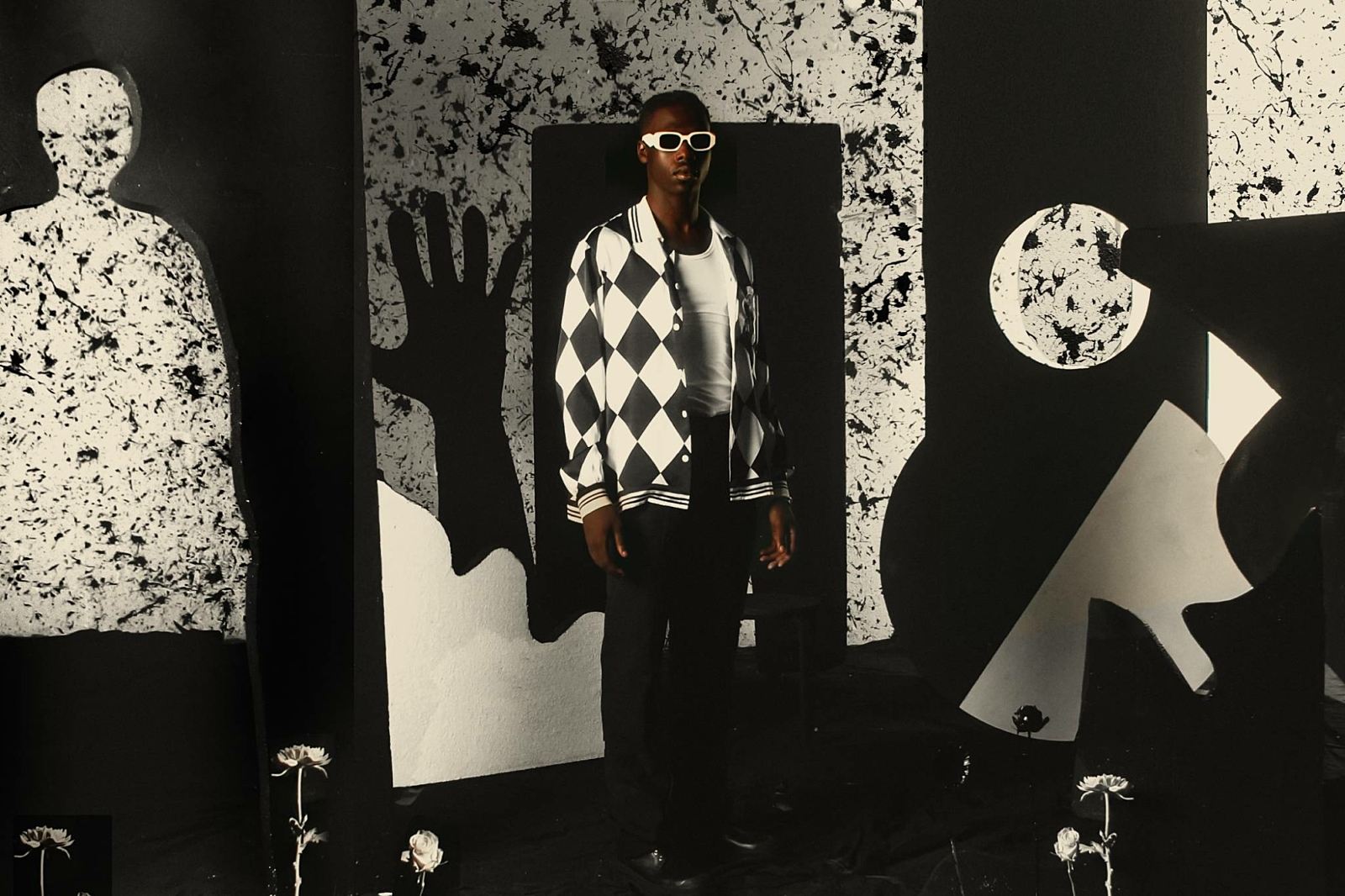 Standing On The Shoulders Of Giants: Pa Salieu
Pa Salieu has overcome almost unfathomable hurdles to become one of UK rap's brightest new stars. Channelling the legacy of his Gambian history, he's on a mission to change the world.
In October 2019, Pa Salieu was still figuring it out. Two months prior he'd dropped his underrated third single 'Dem A Lie', a track brimming with a poise and grittiness that had seldom been heard on British shores. Music didn't come naturally to him, more a hobby that took off and had his name buzzing around his hometown of Coventry. Then, it was nearly gone, for in October of that year he was shot 20 times in the head in the city where he grew up. But he wasn't supposed to die that night. His purpose was greater, and he knew it. "Do you think anyone would've heard of me if I died that night?" he asks. "Would anyone love me? No. It would've been a wrap. But my parents came [to the UK] for a reason, to better themselves and, because of that, I know my purpose. Self improvement. I know the bigger picture. No box can hold me. I cannot die normally."
Just over a year and a half after that fateful night, things are different now. The sun is setting on the plush London skyline as DIY meets Pa in an abandoned warehouse nestled in the heart of Shoreditch. It's the day after his live set at the Love Saves The Day festival, a madness in which he also showed out for collaborators and friends Ghetts and slowthai during their performances. You would think the 118 mile journey from the festival's Bristol location back to London would wear on his body, but he's restless and active as he shoots today's cover, clad head to toe in a lime green top and trouser set, complimented by a purple designer puffer jacket and a black durag, while he banters with the photographers and stylists. He is present, taking nothing for granted. The whole 'being an artist' thing is still new to him; he admits to having nerves before he descended upon the LSTD crowd, one of his first major live sets since the pandemic confined us all to our homes last year. Pa is naturally reserved and quiet in real life, and the prospect of performing is a hill he's still working to climb over. "I'm a mute," he admits. "I'm not that person that's a big speaker; I'll be at the back in a shubz [party], so [performing] is out of my comfort zone regardless. But I'm learning to be more open, man, I'm learning."
Despite that, however, Pa is immensely friendly and chatty - a trait levelled only by the considerable weight of his words. Descending onto a nearby garden patch to begin, instantly he is reminded of home, Gambia, where he spent seven years of life before his return to London aged nine, and where his heart remains. "My grandfather used to grow corn in a garden like this," he begins, as his fondest memories come flooding to the surface. Home is a recurring theme in today's near one-hour conversation, which is part historical voyage, part stream of consciousness as Pa assesses his 24 years of life, detouring to a brief history of the griots - the West African historians, polymaths and intellectual authorities active since the height of the honourable Mansa Musa's Mali Empire in the 14th century.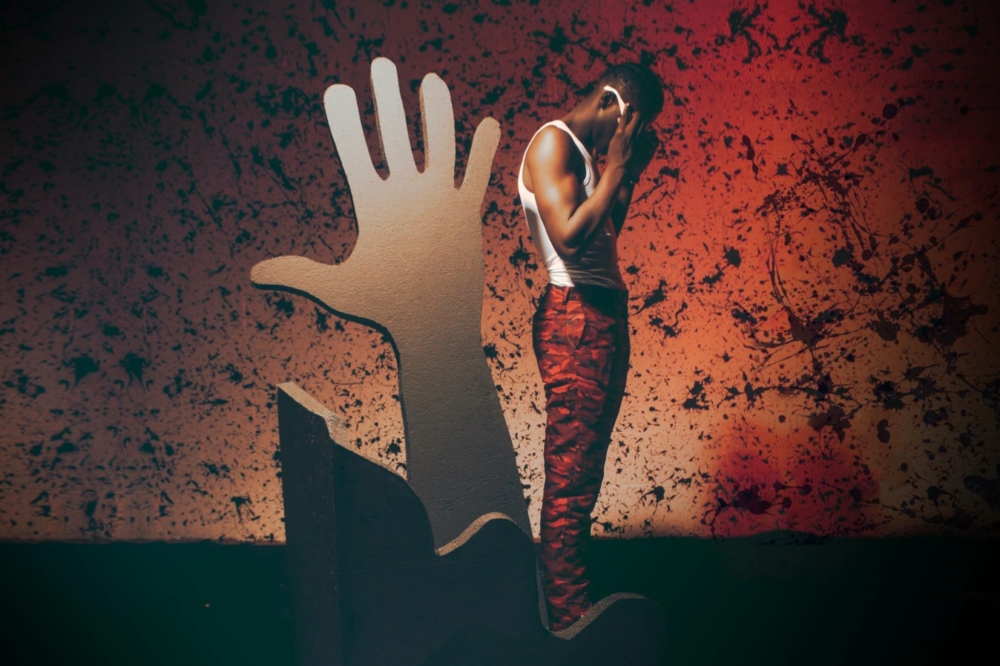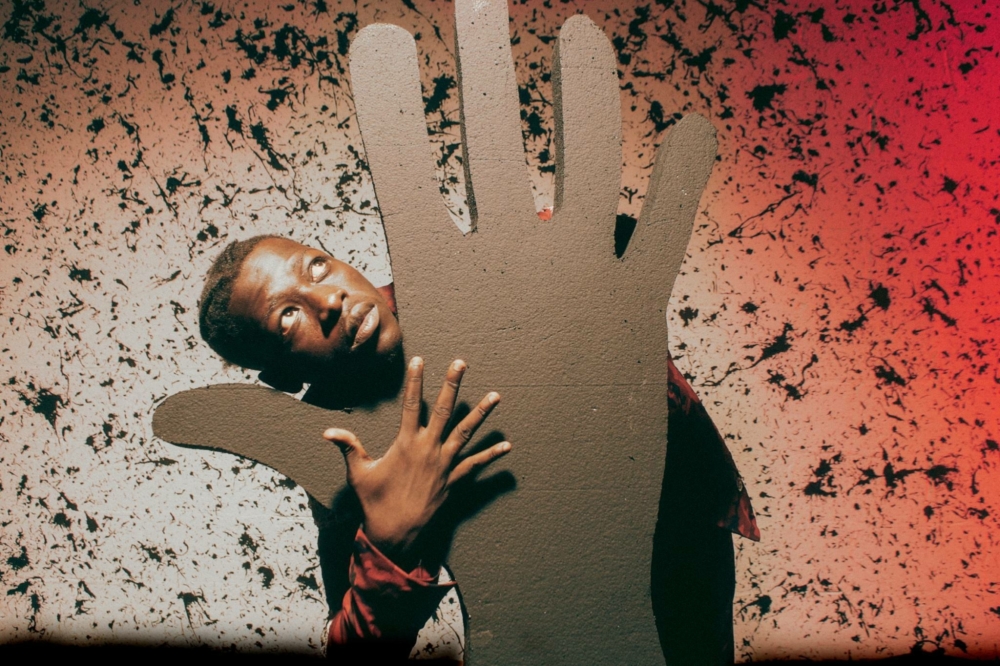 "
For me, it's Black History Day every day, whatever the month; that's why 'Afrikan Rebel' is more than a project, it's a statement.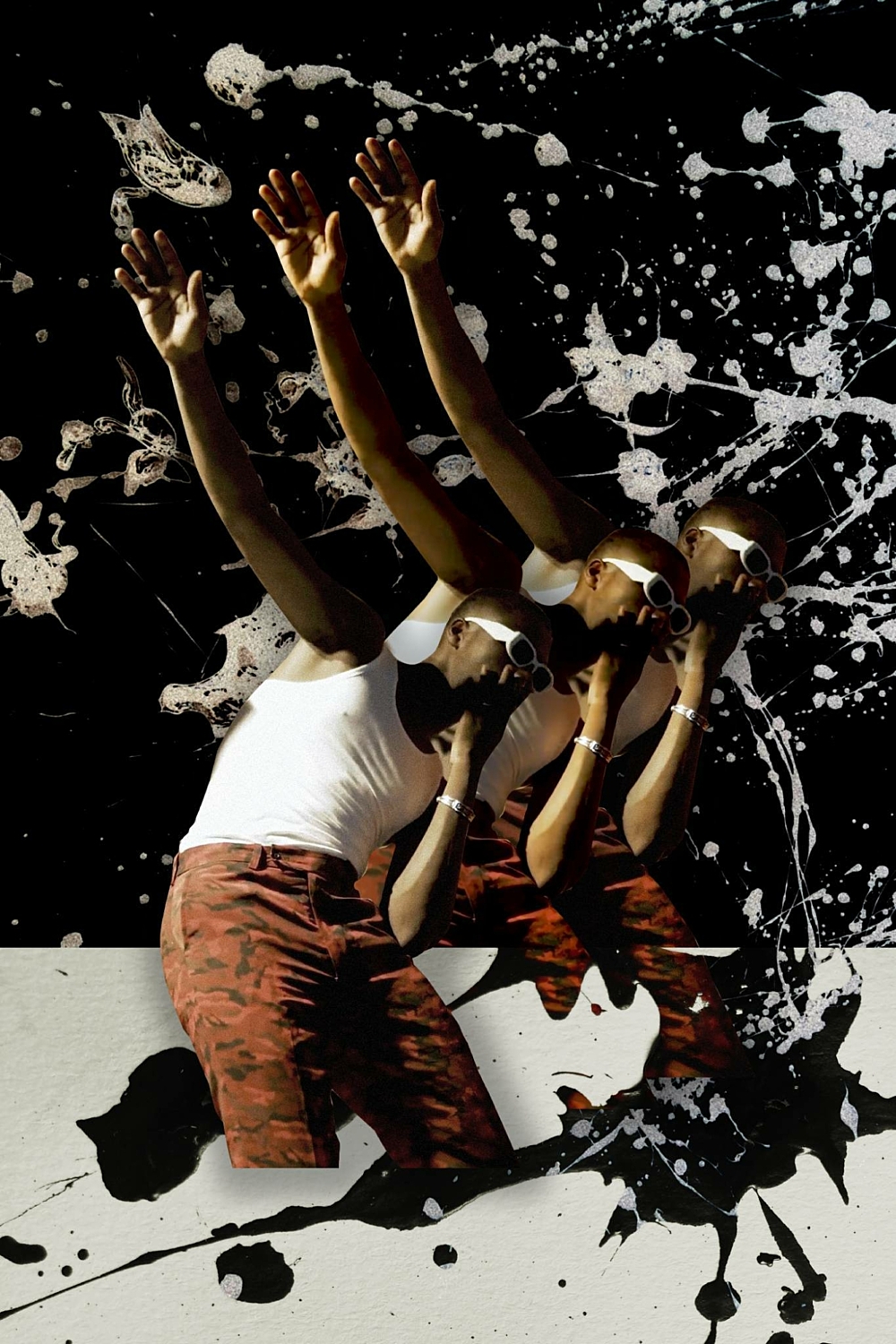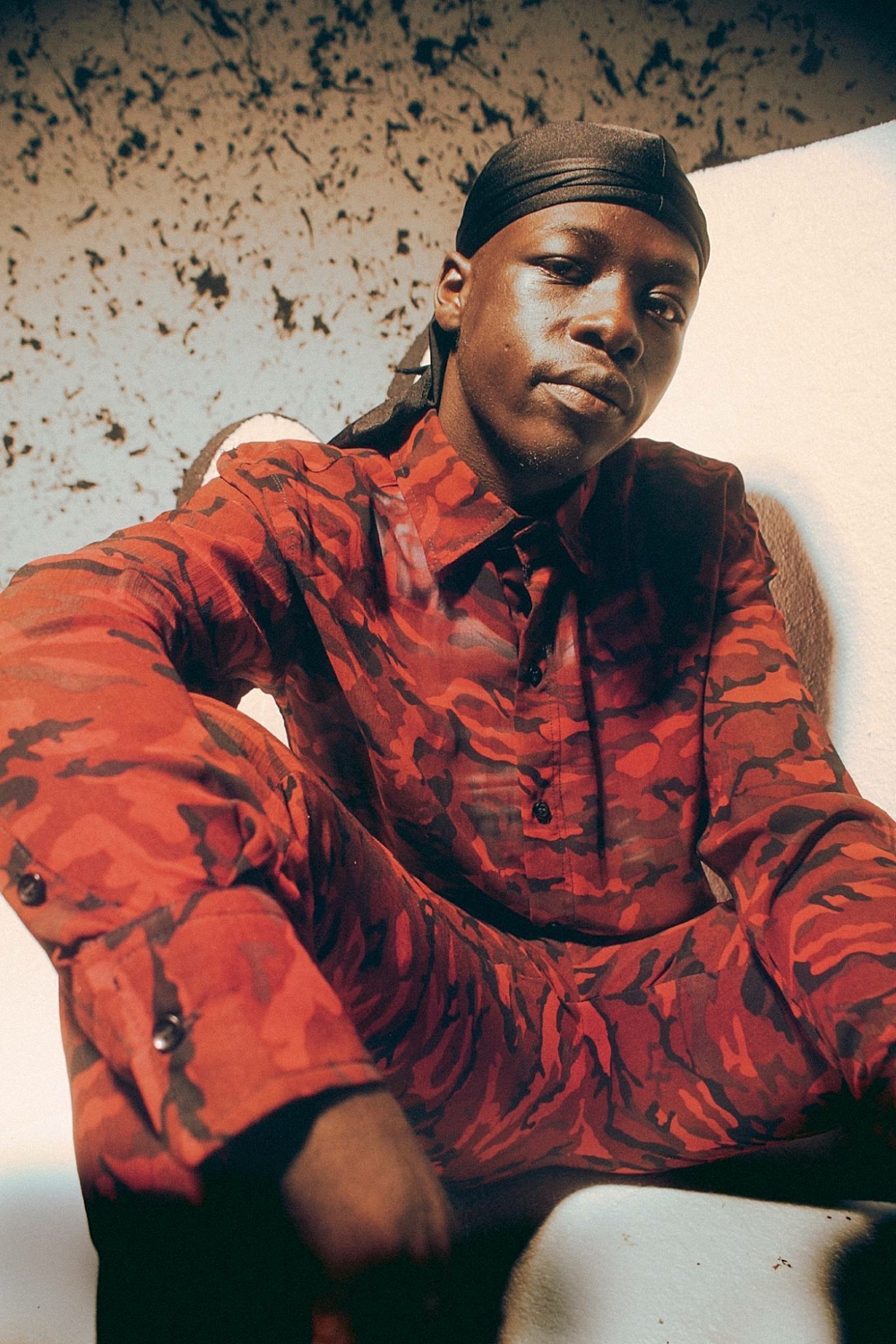 Send Them To Gambia
Pa's life changed forever once he landed on Gambian soil as a toddler, and it remains an indelible part of his story.
"There was a certain point in my life where I was hard to control," he explains. "Luckily my mum was strict. She would always tell me to never speak English at home, only speak Wolof. My grandparents took me to villages in Gambia they never even took my mum. That's a sign to me. Gambia's never left me. I haven't been able to go back, and I haven't been able to see my grandparents' graves since I left and they raised me. I need to go home to come back as a real artist, I won't be one without going home."
The griot conversation is an apt one; they became the first point of contact for tales on the cultural and spiritual wealth of Africa at a time of untold prosperity in the motherland. Pa carries that spirit in him, seeking to uncover the depth of his existence and that of his people: the people of Gambia, the people of Africa. Meanwhile his music, a fluid inversion of dancehall, grime, UK rap, UK drill and afrobeats, reveals the journey of sounds and cultures spanning decades through the Black diaspora to the melting pot that is the UK, and how effectively they're funnelled to a contemporary, nameless vibration.

Pa is an extension of this history, tilted towards the present day, but rougher and tougher. "I'm stubborn to the fucking bone bro," he expounds. "My past has been hidden but I know that it's royal. I know about Mansa Musa, that's a real guy, the richest man to date, fam, $400 billion. Information is here now and I will find it; this is the time of fucking awareness. I'm trying to be a bridge to Africa, Nigeria, Gambia, Senegal, Guinea, everything. I come from a country of three million, and the impact I give there will transcend."

Pa speaks with untold passion, driven by his self-appointed mandate to improve life for his fellow Gambians, or Gambinos as he affectionately calls them. He continually refers to the bigger picture of his purpose in life, likening himself to a vessel for change. Going back home for the first time since he left 15 years ago will be a start. "I'm not leaving this earth until I go back to Gambia," he proclaims. "I see myself building a lot and everything's getting planned now. I want to teach the yutes about trading, how to build houses, how to buy houses, pay tutors to go from neighbourhood to neighbourhood to teach. This ain't no marketing bullshit because I would die for this mission. I'm gonna do so much good it will be scary for me to go home."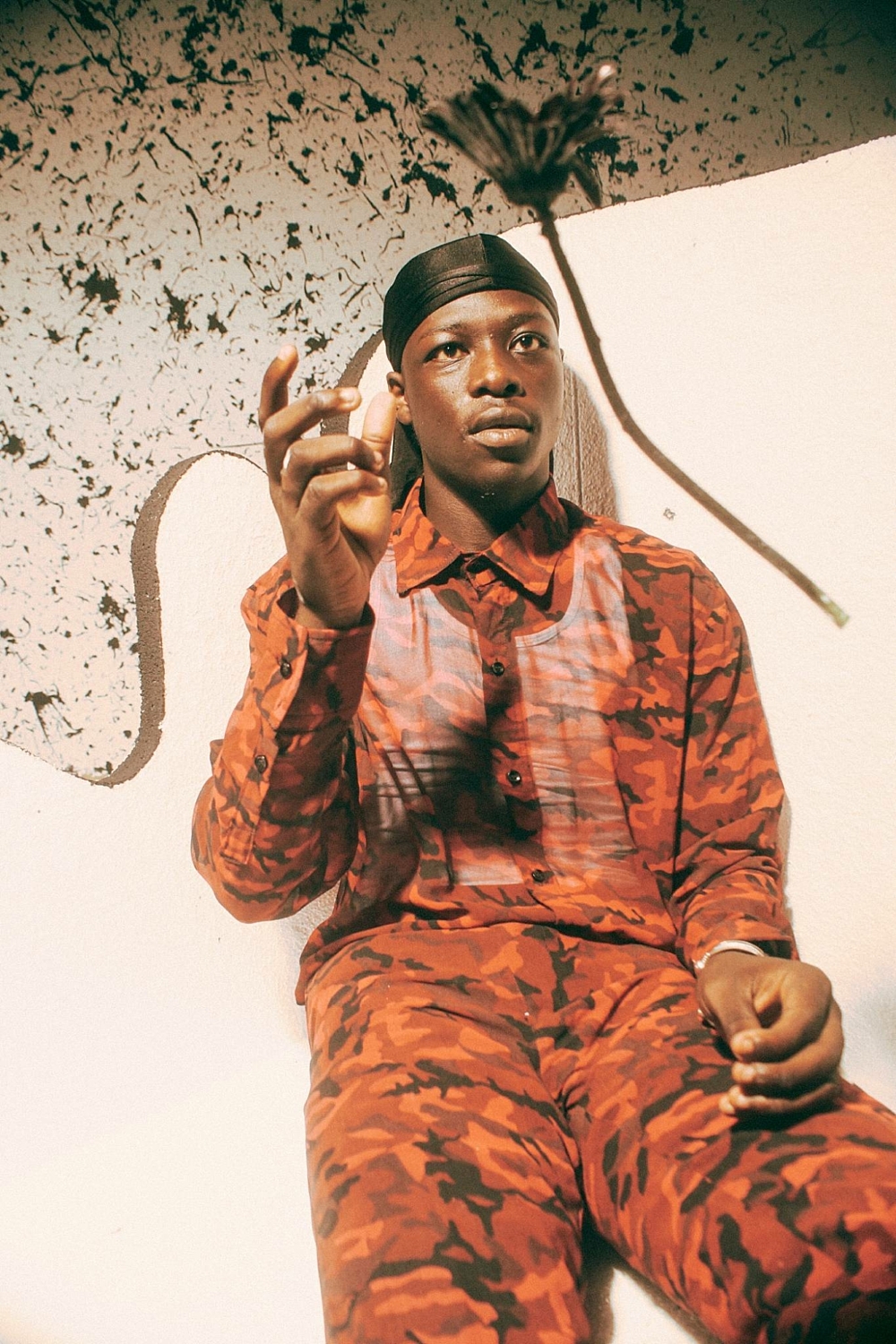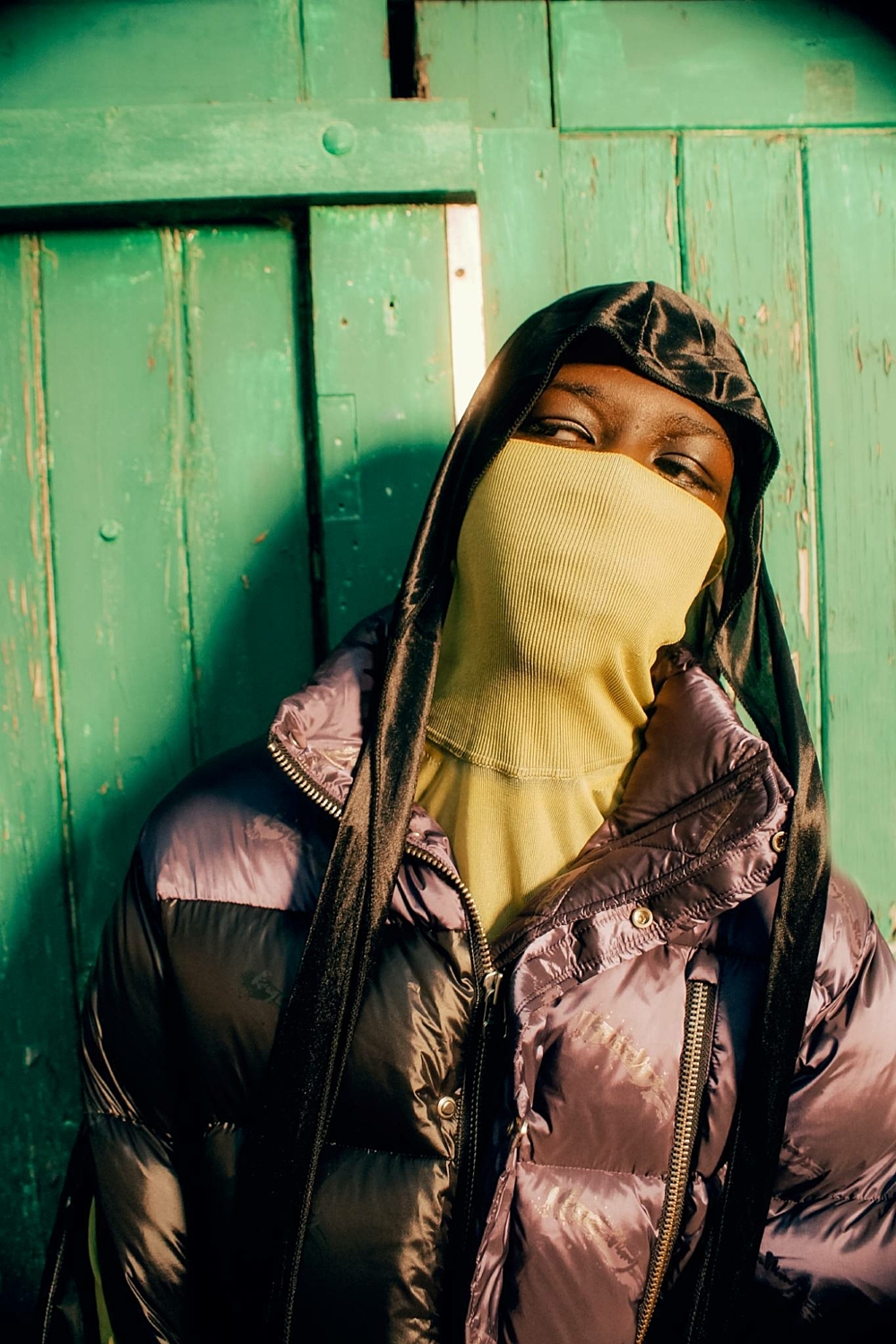 "
I'm trying to be a bridge to Africa, Nigeria, Gambia, Senegal, Guinea, everything.
Pa mentions often that he doesn't come from music, suggesting that it wasn't something he was necessarily born to do, - an intriguing admission when you consider his family's deep relationship with it. Born in Slough, he was sent to Gambia by his parents at the age of two, where he lived in a village with his grandparents and extended family. His aunt, Chuche Njie, a folk singer renowned throughout the country, would look after him occasionally, instilling a musical tuition and ancestral loyalty that would manifest years later, miles away from home. "She's fucking sick," Pa says of his aunt. "She doesn't even know how much she motivated me. She allowed me to hear my ancestors through her music." Though known colloquially there as the 'British boy', Pa was right where he needed to be, connecting with his culture. He would return to UK shores seven years later, and the coldness of being Black in Britain would dim his Gambian glow.

Growing up back here with a thick Gambian accent, he excelled in performing arts but was a victim of bullying, to which he fought back. This was heightened as he routinely suffered racism both in school and in employment - he recalls opening up his work locker to find the word 'n****r' scribbled on it - and the cries of the street life were deafening. Making music wasn't much of a prospect. "I was an active yute, man, music couldn't have happened back then. Man's not a verbalist like that," he explains. "But me and my niggas fucked with grime, and them man would be clashing, and I loved how it sounded. As I got older, all I thought about was spirituality - where is that music from? It influenced my writing at the time. When I first heard a beat in the first studio I went to, I had my Notes app with what I wrote and I liked how I sounded on beats. This music ting came out of nowhere. But it was another unlock in life for me."

Since his first studio session in 2018, Pa Salieu's ascent has been nothing short of remarkable. His first major statement 'Frontline', released in January 2020, with a wailing siren-like effect reverberating off bouncy drum patterns, sees Pa repping his Coventry ends fiercely on a danceable number that was the most played song on BBC Radio 1Xtra last year. Follow-ups 'Betty', 'Bang Out' and track-of-the-year candidate 'My Family' with Backroad Gee marked out his expansive artistry, in parts steely and other parts celebratory. November saw the release of his first full-length effort, 'Send Them To Coventry' - as incendiary a debut as the UK has seen in recent memory, shaking the tectonic plates of the scene in just 15 tracks. If you hadn't listened to Pa before it dropped, the opening stanza of opener 'Block Boy' would stop you in your tracks as he surmises: "Look my name is Pa and I'm from Hillset, bust gun, dodge slugs, got touched, skipped death". The starkness with which he conjures up an image of his neighbourhood is arresting, and with his compelling Gambian twang, the connection between his homeland and his new home is made clear.

His murky milieu of trapping, violence and near-death experiences are enough to leave a normal man paranoid, but Pa keeps himself strong, reading his environment with razor-sharp foresight. On 'Informa' featuring Birmingham driller M1llionz, he spits, "Friend of an opp then I'm onto ya", crystallising the trust-nobody mentality that signals his reality. Meanwhile on the gritty posse cut 'Active', Pa and his crew are exactly that, a coping mechanism for life in Hillfields, the council estate where he grew up.

But there lies a consciousness amidst the wilderness: 'B***k' is an ode to the rich history attached to the Black race, while he urges listeners to be protective of their 'Energy' by the project's end, with assistance from Mahalia. For Pa, despite his unique experiences, all roads lead back to being a voice of the voiceless, a connector between cultures. "I don't care who listens [to my music], I care about who it helps," he says. "I do my music for me, it's spiritual. It comes from me being in Gambia, it comes from my family. It can't be mixed with anything else; it has to be my message. I'm going to speak on my past regardless because what I went through ain't easy, man. Hopefully it helps the yutes who may have worse problems than I did."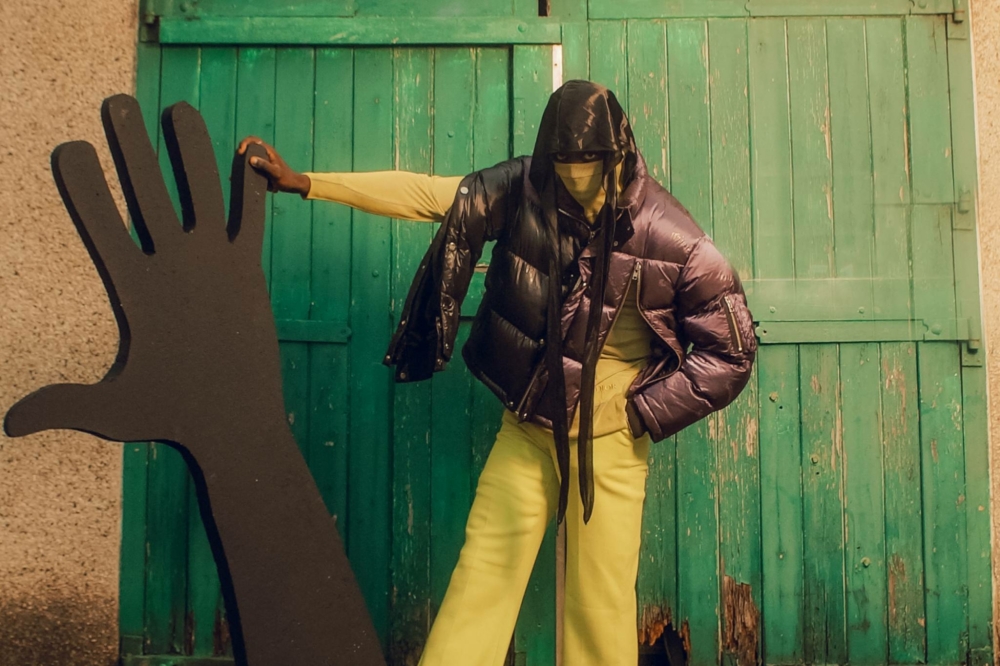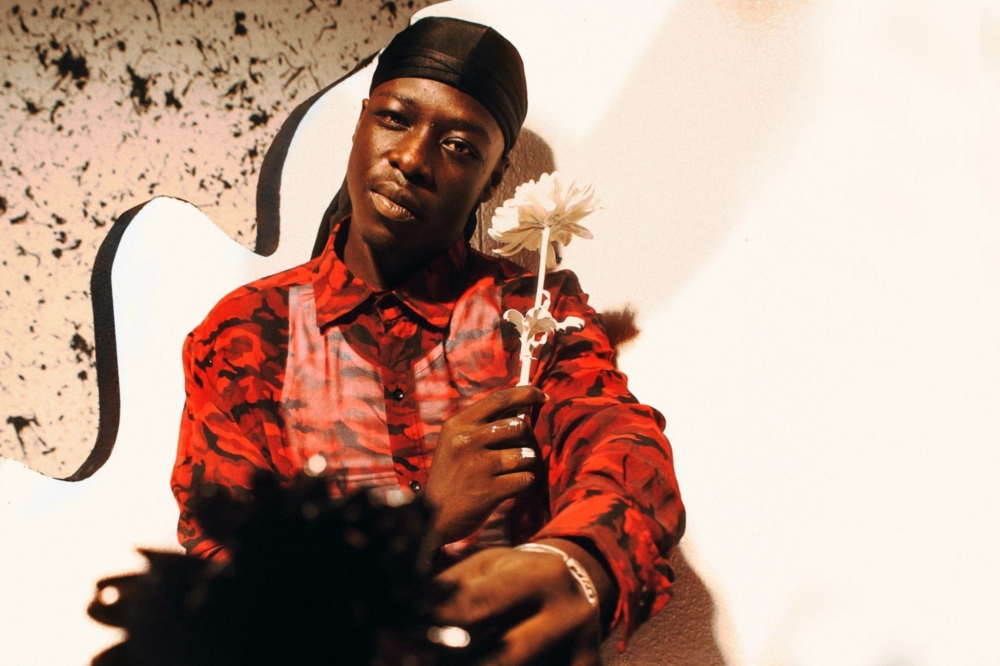 "
I don't care who listens [to my music], I care about who it helps.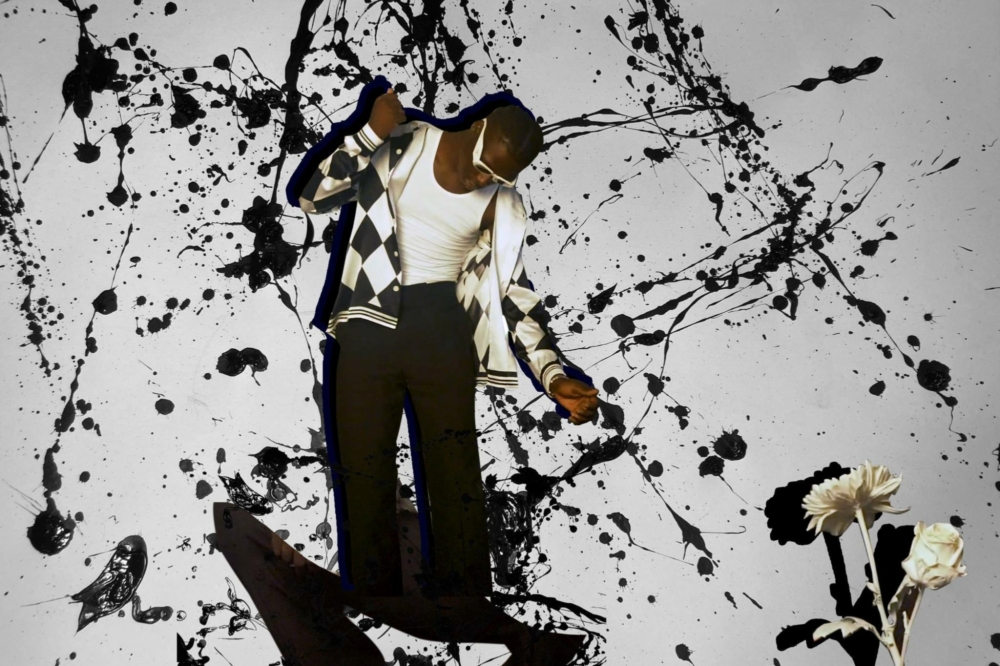 'Send Them To Coventry' landed in the UK Top 40 chart upon release while also earning Pa the prestigious BBC Sound Of 2021 title earlier this year, joining the likes of Adele, Ellie Goulding, Sam Smith and more titans of British music in receiving the distinction. Add a BRITs Rising Star nomination and two nods from the Ivor Novello awards - for Best Contemporary Song ('Energy') and Best Album - and Pa has now become a fixture in British music in a short space of time. "I'm not a star, not yet," he says, pondering his adjustment to fame. "I didn't expect the year I've had, but everything is progression; it's like a video game to me, I'm unlocking different levels as much as I can. Unlocking the Afrikan Rebel within me. I realised when I was at the GQ Awards recently that there aren't many people around like me, that carry my energy. But I never could have expected being there a year ago bro, and I'm thankful. Everything in my life is a symbol of what's coming."

Despite the fame and accolades, Pa has remained steadfast, refusing to let the bright lights of success dim his overall vision. Things did take a turn last April, however, when he was charged in connection with the fatal stabbing of his close friend Fidel Glasgow (known as AP) from back in September 2018 - the grandson of Neville Staple of legendary Coventry group The Specials. The case is ongoing, but suddenly, the same media machine that was heralding him as British music's future was suggesting he was capable of something unspeakable to a person close to his heart. "I thought I was cancelled or something, it made me think, 'Fuck the media'," Pa says. "They were blaming me for my brother's death. Are you mad? I don't really care about what the media says. They praise man one day then try to tear man down the next. Other people may not have been able to hack [the negative press]. Me? I can never forgive that shit."

Pa is the first to admit he led a wayward life previously, with himself and his friends victims within it, and while he's successful, the shadows of his past are etched into his story, threatening to show themselves at any given moment. But Pa wouldn't want it any other way because it forms part of his DNA, the intersection between lived experience and sanctity.

Today, he remains forward thinking. Now settled in London, he released the infectious anthem 'Glidin' alongside Northampton nomad slowthai in June: two unique voices in British rap becoming one. Following that came a new project, titled the same name as a phrase he's uttered throughout today's chat: 'Afrikan Rebel'. The three-track release, featuring Nigerian artists Tay Iwar, Zlatan and Obongjayar, serves as the first instalment of what will be a series of drops under the 'Afrikan Rebel' banner, serving the purpose, according to Pa, of cultivating "a movement which I hope can allow me to connect with others with a similar mindset and giving a platform for me to experiment with influences and inspirations from my culture and others from the great continent of Africa."

"I had the idea [for 'Afrikan Rebel'] even before we dropped 'Send Them To Coventry'," he explains. "Anyone can be an Afrikan Rebel, you place that title on your head like a crown and your royalty is there, that's it. If you understand that, you're an Afrikan Rebel. For me, it's Black History Day every day, whatever the month; that's why 'Afrikan Rebel' is more than a project, it's a statement. It stands for new generations of Africans, stubborn to the fucking bone, knowing themselves and making change."

Pa is packing heavy artillery to project his defiant message. He's been in the studio with UK rap's golden boy Aitch, alt queen FKA twigs, rap legends Krept & Konan, genre-agnostic duo Ibeyi and even Harlem's pretty boy, A$AP Rocky. A track list of this magnitude would stand out even in the most crowded of release days, but the variety speaks to Pa's worldly approach, and his hunger for musical growth. "I'm not a rapper," he declares. "I don't like to be boxed into anything. I do what I want, how I want. My definition of music is different, it comes from the griots, history tellers telling you about yourself. I know myself and I know where I'm from. Because of that, I'm always going to keep all elements of myself in my music, I'm always going to keep it spiritual."

Alignment in his life is key, between the musical and the personal. Just two years after skipping death, and a year after shutting down Britain's music scene, his journey has yet to reach full gear, but his destination is clear and defined. Music has made it achievable, and fear is not an option. Pa Salieu carries the weight of his ancestors on his shoulders, ready to change the world.


'Afrikan Rebel' is out now via Warner.