Album Review
BODEGA - Broken Equipment
3-5 Stars
The outfit play mostly the same old tricks as last time, for mixed results.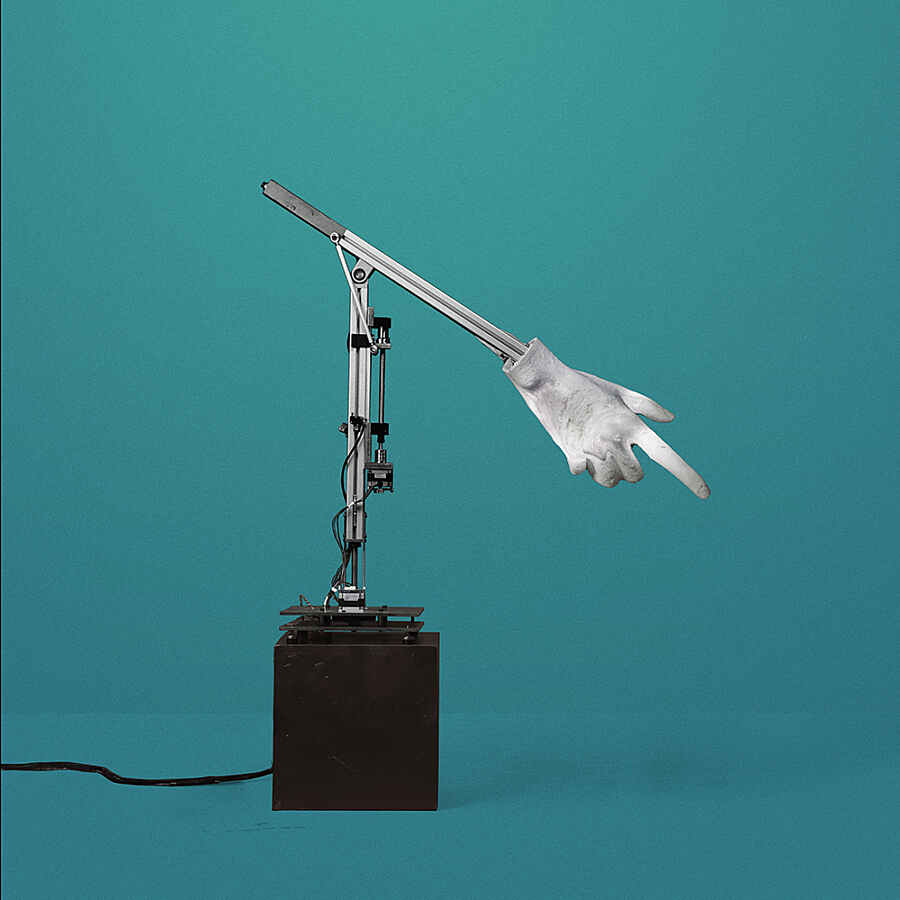 Brooklynites BODEGA sounded like a scrappier Arcade Fire when they emerged in 2018, satirising consumerism and technology via jagged post-punk. Their semi-ironic takes on hustle culture were as intellectual and funny as they were great to dance to. 'Broken Equipment', the band's second LP, feels like a natural successor to 'Endless Scroll'. It's more confident, a little sexier. It also finds the outfit playing mostly the same old tricks as last time, for mixed results. A highlight straight out the door, 'Doers' sounds like it's been crushed under immense pressure to form a diamond, a double-edged ode to New York with an ear worm chorus and cutting, observational lyrics: "I have an app that reads econ theory by pillow while I sleep," Ben Hozie announces, warbled synths blaring around him like sirens in a busy street. The fist-pumping 'NYC (Disambiguation)' has more than a hint of 'Rebellion (Lies)' about it, but they make it their own, again thanks to some outstanding lyrics that summarise their hometown's history, stone forts all the way up to "plastic phones, police and sugar." 'Pillar On the Bridge of You' meanwhile conjures a fizzy '80s sound akin to The Cult, elevating BODEGA's often sparse production to incandescent heights.
'Broken Equipment' might have been better suited as an EP, though, as the band start to run out of steam towards the end. There's no need for 'All Past Lovers' to drag on for four minutes, while closer 'After Jane' doesn't quite reach previous album ballad 'Charlie"s bar in terms of respective album slow songs. The band are a brilliant conduit for their Big Apple forebears; flecks of Strokes, Yeahs, and Soundsystems line their abrasive tones like stickers on a dive bar bathroom mirror, and their ready-made presentation of late-capitalist mundanity is their own unique stamp for the history books, pretentious in the best ways. It's just funny that a group who posit themselves as avant-garde haven't changed their thematic formula all that much from one album to the next.