Live Review
Phoebe Bridgers, O2 Academy Brixton, London
29th July 2022
She sees out her four nights at Brixton Academy with a bang, and a new song.
When 2020's 'Punisher' arrived at a time of unforeseen solitude, Phoebe Bridgers managed to deliver a record that brought many together, crafting an indie-rock masterpiece that could devastate at one moment and have you grinning through tears the next. An emotional, powerful and bleakly humorous record that saw Phoebe's star ascend without her having to leave her house, now that she's back on the road for her aptly titled Reunion Tour, it's no surprise that its magic still dazzles IRL.
Setting up shop at London's Brixton Academy for four back-to-back dates that sold-out in minutes, Phoebe's ability to unite people through her music is evident from the snaking merch queue (for people desperate to take home their own 'I Hate Your Mom' tees or skull-emblazoned basketball shorts) to the buzzing throng of mega-fans (including a balcony peppered with A-listers) all eager to see Phoebe's fourth and final night.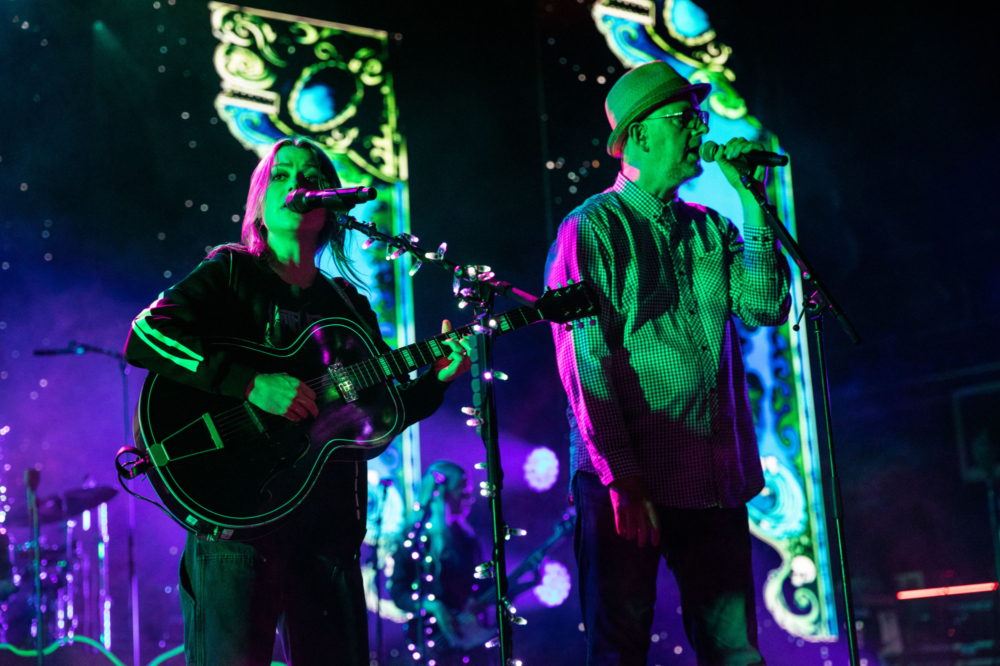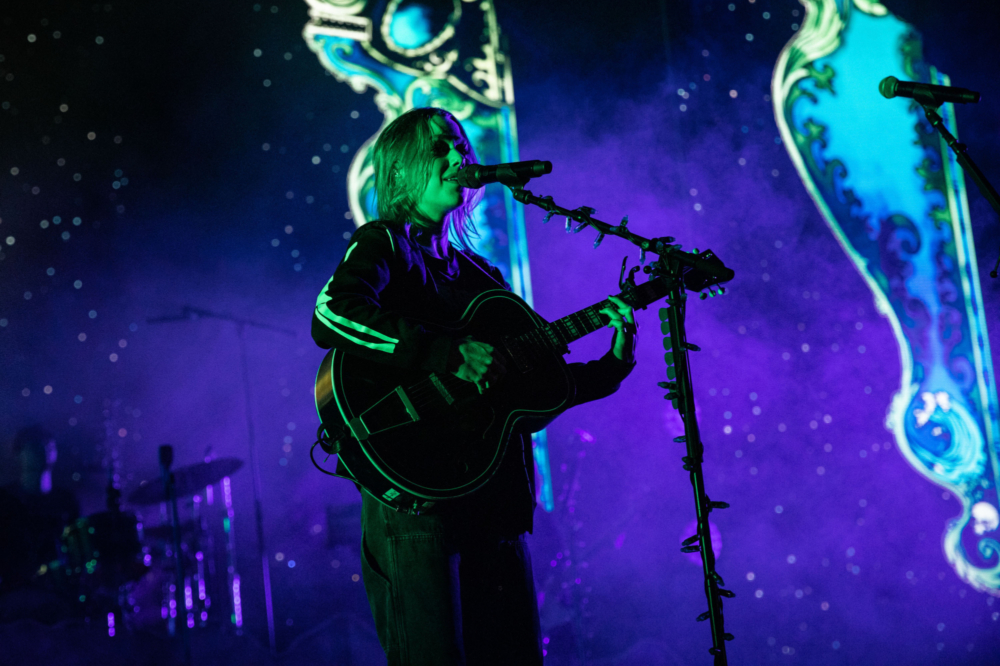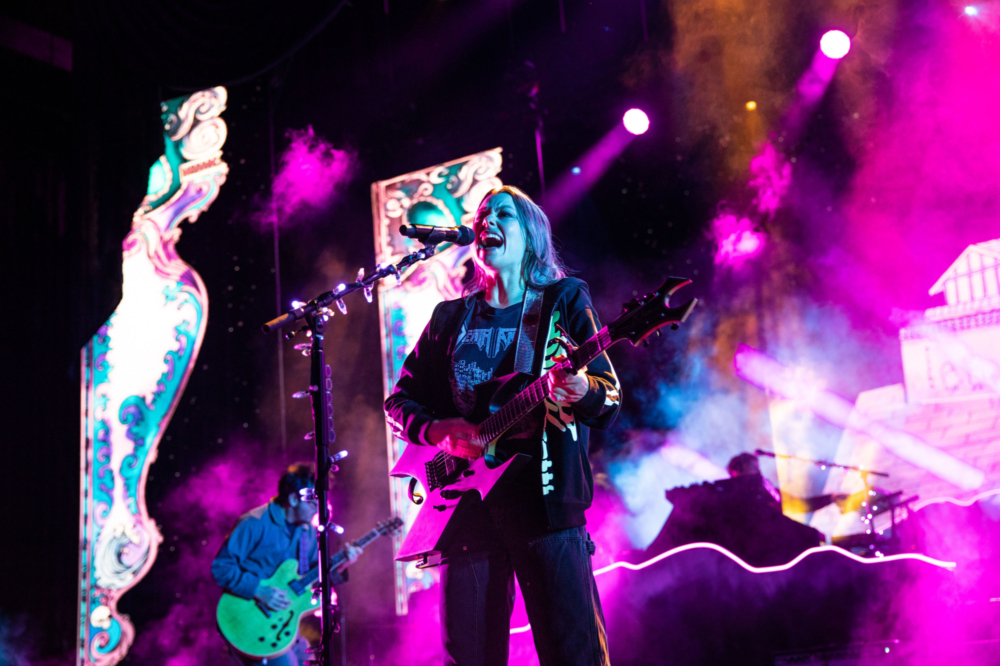 As she steps on stage and the crowd erupt for opening number and firm fan-favourite 'Motion Sickness', there is barely a moment following where Phoebe doesn't have the audience singing back every word, or losing themselves in her richly arranged music. Gliding through songs from 2020's 'Punisher' as well as 2017 debut 'Stranger In The Alps', the live show is backed by a visual of a giant illustrated storybook opening to different pop-up pages, transporting the audience to the different locations of Phoebe's inner world.
Breezy banger 'Kyoto' gets a joyous reception, while the darkly enticing 'Moon Song' and 'Halloween' provide beautifully poignant moments. 'Chinese Satellite' and 'Saviour Complex' are met by tearful smiles as groups of pals hug each other throughout, a testament to how much her songs have a knack to cut deep; while her April standalone release 'Sidelines' has the whole crowd swaying in unison.
Just like on 'Punisher' itself, 'I Know The End' provides a cathartic conclusion to a set brimming with emotionally-fuelled tunes, as the crowd are urged to join in to its chaotic ending with a huge, frenzied and feral scream. But that's not all - with Phoebe treating fans with special moments throughout her four-night stay (The 1975's Matty Healy made a cameo during Tuesday's opening gig), the final show sees Phoebe ask fans to put their phones away for a debut of a raw, as-yet-untitled new song, one that leaves those lucky enough to witness it in awe.
A tender and triumphant ending, Phoebe leaves the stage with the crowd feeling both emotional and euphoric in a way that few other current artists can compete with. A moment-defining singer-songwriter at the top of her game and craft, if the new song is anything to go by, she won't be rescinding that title any time soon.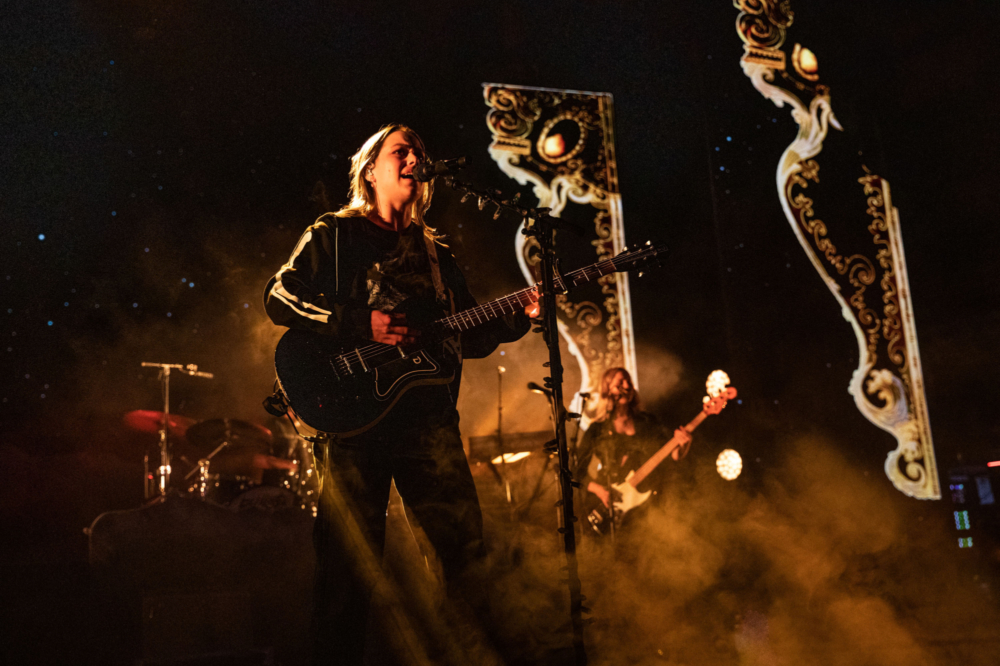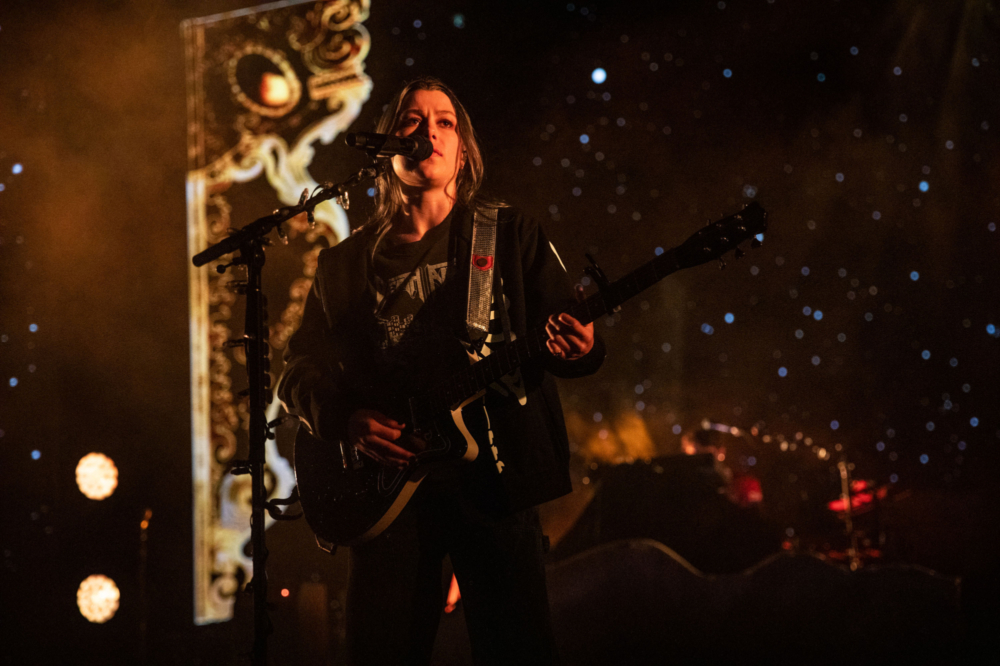 Get your copy of the latest issue