From playing hitmaker to pop's big names to throwing jungle-inspired club nights with Lil Yachty, James Blake's new dancefloor-focused sixth album 'Playing Robots Into Heaven' is all about doing precisely what he wants.
First gigs are always a learning experience and, speaking from his home in LA, James Blake is reminiscing about some of his earliest DJ memories. "I've got loads of bad ones," he laughs, recounting a nightmarish tale from one of his first ever sets at an East London club in the late '00s. "They had a weird mixer and wobbling turntables that were vibrating so much that the needles kept skipping," he recalls, with a slight grimace that suggests some leftover embarrassment might still linger deep. "I had to keep starting the tunes again - people just thought I was shit and that it was my fault…"
To make the situation even more agonising, the venue in question was so dark he couldn't see which records he was taking out of his bag and putting on next. "So I can't see the vinyl, the lights on the turntable are broken - it's like everything that could have gone wrong, did," he continues. "It was the worst set of my life. I think they were just like, 'OK, cool. He's had his go. Let's just get the next guy on now, because this is insane'."
The reason for this trip down memory lane is owed to the new era that Blake has ushered in with his upcoming sixth album, 'Playing Robots Into Heaven'. After years of perfecting his brand of immersive electronica and emotive lyricism, it's an LP that instead sees the musician hark back to his days releasing dance records via labels like Hessle Audio and R&S, and shows the singer-songwriter-polymath fully leaning into the club culture that he fell in love with during his late teenage years.

Fast-forward a decade or so from that farcical first set and Blake has recently found himself back behind the decks again in something of a full-circle moment, hosting his CMYK series of club shows around the world - named, of course, after his seminal 2010 dancefloor hit. "There were more people than I expected," he says of the event's recent hometown edition, held at London's new HERE at Outernet venue in the West End back in July. "About 1,800 people, which is more than I'm used to in London clubs. The night was amazing."
Along with special guests including longtime collaborator Airhead, Flatbush Zombies rapper-producer Erick the Architect, and Hackney rave legends Ragga Twins, the night also saw one of James' other famous pals rock up. "Somehow, Lil Yachty just turned up and was stood with me as I was mixing with the Ragga Twins!" he laughs. "[He and I] had been working on something, and it just happened that he was in London. I asked him if he fancied going out to a club; I don't think he probably knew what it would be like. He happened to turn up at exactly the moment that the Ragga Twins came on stage. Suddenly he was just stood there like, 'Oh fucking hell, this is a bit different…'"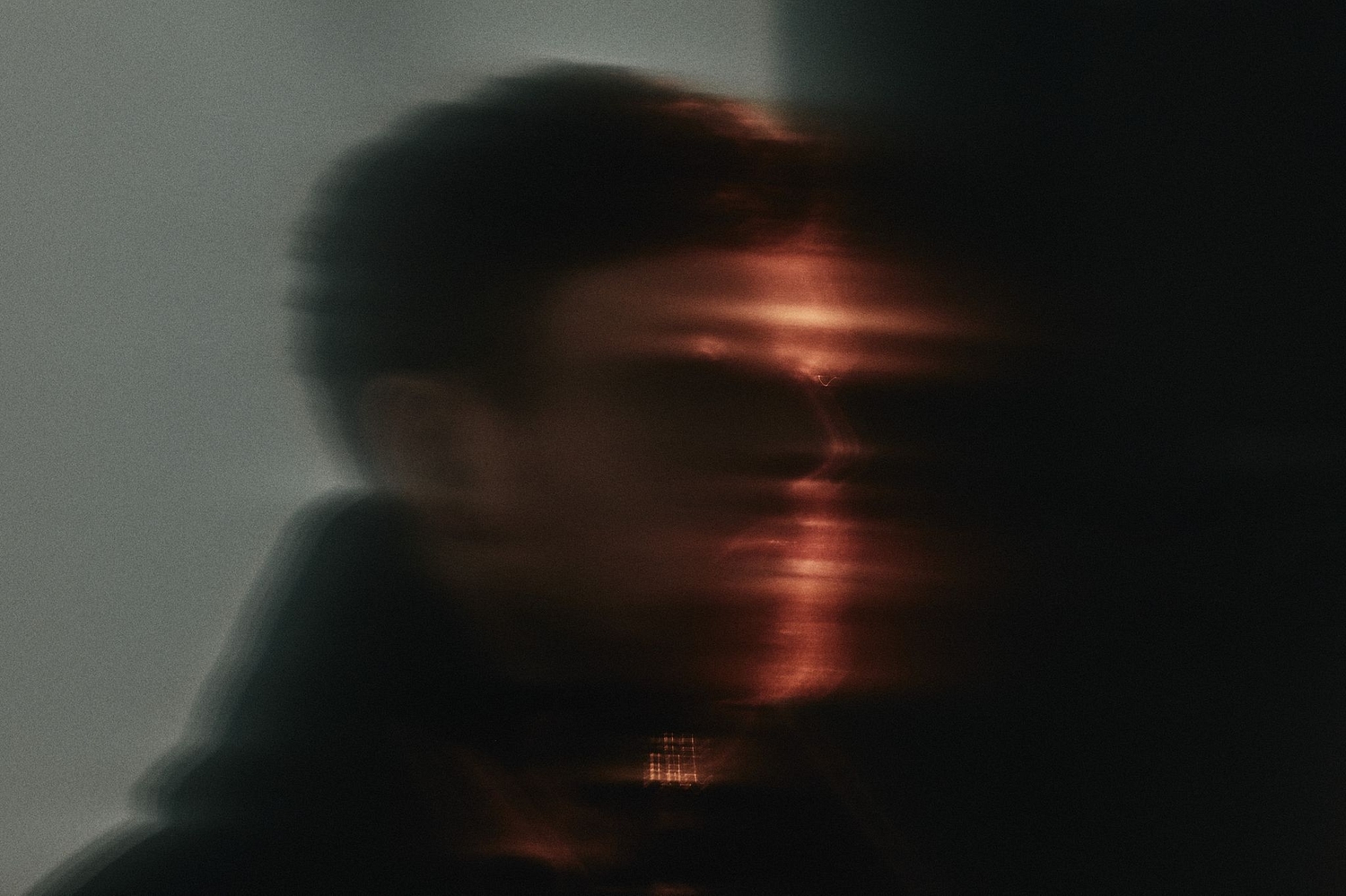 "
"I've learned how to collaborate with people that you might not expect just by finding a place of my own."
'Playing Robots…' comes two years on from previous album 'Friends That Break Your Heart': a record that saw Blake "trying to perfect the essence of classic songwriting", stripping back his production to a more patient, ethereal sound. For that album, he also said - tongue, perhaps, somewhat in cheek - that he wanted to "make music for sitting by the swimming pool". Today, he sums up the new record as "music for people stuck in the queue outside the club". "Basically half of it's when you're stuck outside," he notes, "and half of it's when you finally get in."
The LP does, indeed, feel like a sharp 90-degree turn. Lead single 'Big Hammer' - which samples the aforementioned Ragga Twins - is an exhilarating blast of squelchy synths and glitching hi-hats that wouldn't have felt out of place if he had thrown it down during a Boiler Room set back in the height of dubstep. The pulsating 'Loading', meanwhile, feels primed to be a soundtrack for losing yourself under strobe lighting. Elsewhere, 'Fall Back' is a mesmerising slice of hypnotic house and the erratic 'He's Been Wonderful' feels like Oneohtrix Point Never chopping up gospel samples.
"This album has more club-friendly moments than before," he says. "But at the same time it has more abstract electronic moments too, and even more introspective moments." 'Playing Robots Into Heaven', then, provides a "broader range" of Blake as an artist. "There's a breadth of different stuff," he nods, just in case anyone is expecting a full-on retread of his early post-dubstep sound. He explains that inspiration has come directly from the types of dance music that he's been playing during his DJing gigs: sets that have varied from house and Afrobeats to "Japanese electronic stuff" and "some Brazilian stuff I've been playing that has a sort of proto-grime vibe".
It's not difficult to see why playing club shows might translate to a burst of creativity. "When you're DJing, it's not possible to NOT then make music if you're somebody who makes dance music," he shrugs. "It completes the circuit." These sets also gave him somewhere to demo the music. "This album didn't have an A&R; the A&R was the crowd at CMYK," he explains. "Ultimately, when you play music, you're trying to get a reaction. So then the logic goes, 'Well, why am I not doing this with my album?'"
"
"I felt like my dance music stuff wasn't going to feed the beast, to shift the kind of records that were required."
The enthusiasm in James Blake's voice amplifies when he talks about club music, in that way that we all brighten up when talking about a topic we're passionate about. The scene is "less chin-strokey" these days, he says. "You know, it's less kind of trainspotters and chin-stroking."
The new album follows a recent trend in pop of big-name artists turning to club culture for inspiration. 2022 alone saw Beyoncé look to the escapism and hedonism of disco and house for 'Renaissance', while Drake's 'Honestly, Nevermind' also made nods to dance music's various forms. Elsewhere, artists such as Frank Ocean - like Blake - have put on club events that replicate the sense of community that the scene often offers.
"People are looking for new inspiration and things to bounce off," he chimes in on the subject. "The energy of club music, from ballroom to Jersey club to Berlin techno - it's all been a furtive, creative inspiration for all types of artists. Any time you have people congregating together, and loving a style of music, it's always inspiring. Any artist that goes into that kind of setting is just probably inundated with ideas and ways to make music for that setting."
He thinks back to one of those moments of his own. "Seeing [Chilean-German DJ] Ricardo Villalobos at Berghain in Panorama Bar, you know, just as they're starting to open the blinds. You're in some euphoric state. I didn't know that was possible until I went there. I didn't know what that meant. I didn't know I didn't really fully grasp the music; I didn't understand what it was designed to do."
He explains that he left this particular gig feeling inspired to channel what he had witnessed into his own work. "I just felt like I really wanted to make music that DJs like, that they would play. Of course, I never actually achieved that," he laughs with more than a touch of self-deprecation. "But I was able to make some house music that I liked. It wouldn't really be described as house in a lot of ways. It wasn't, like, authentic, obviously because it's coming from me. But it was something else. And it was something that, you know, I could stand behind."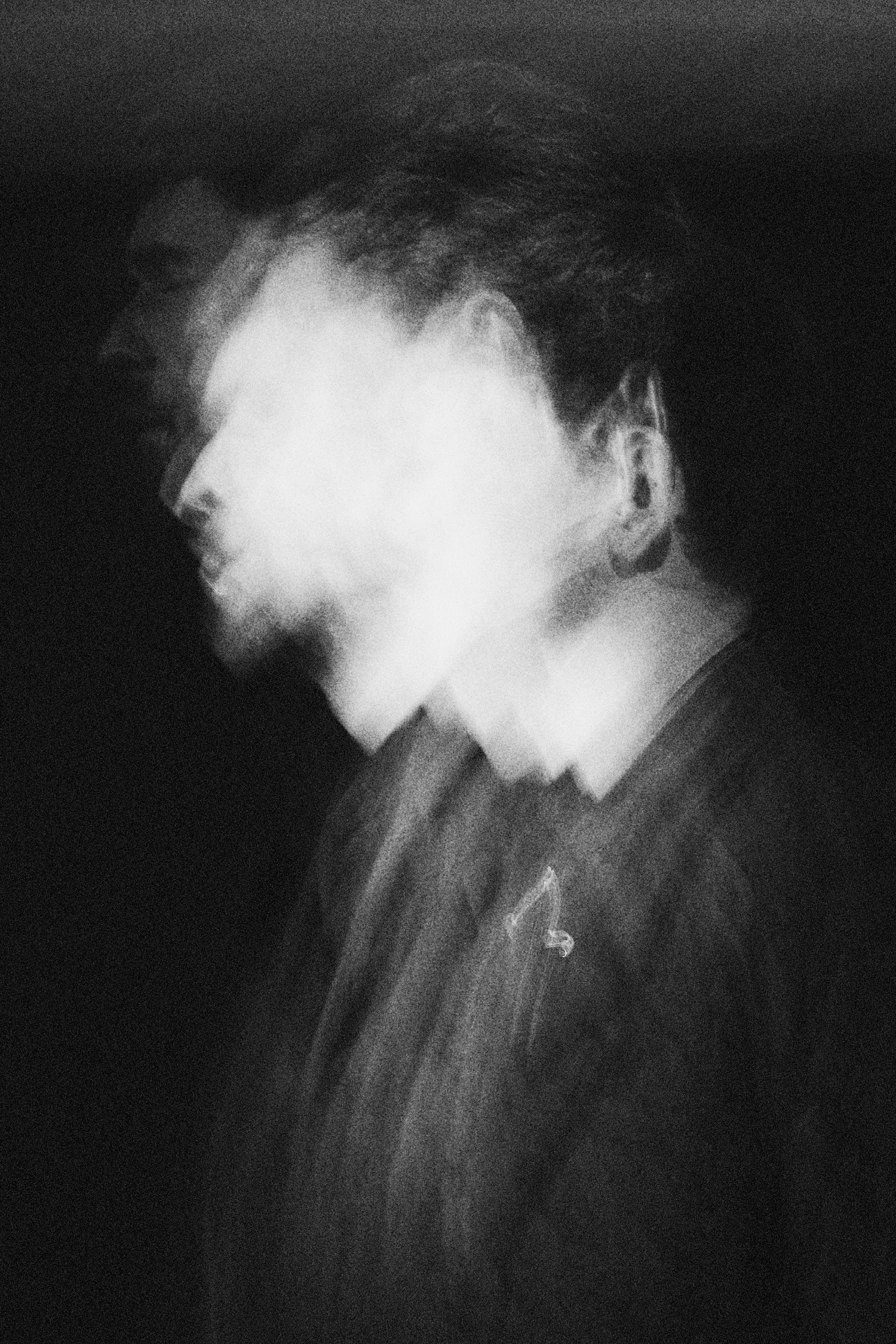 "
"The energy of club music, from ballroom to Jersey club to Berlin techno - it's been a furtive, creative inspiration for all types of artists."
It probably shouldn't come as a surprise that Blake might want to return to his first love of club music. Perhaps the bigger question might be why it's taken so long for him to properly lean into the dancier side of his sound. Having first hinted at a return to big-room dance bangers with his 'Before' EP in 2020, the musician described himself at the time as "finally having confidence to put [his] own voice on dancefloor rhythms."
His hesitance was understandable, really. Rightly or wrongly, his evocative and introspective style of electronic music has long lumbered him with a public persona that's been difficult to shake off, and he's previously spoken out about the "unhealthy and problematic" 'sad boy' tag that he's often been labelled with. So was this a case of self-doubt? "I guess I always think of the person who sings on dance music tracks as, like, the most fun person in the room," he explains. "It's like you've got to be so bombastic, energetic and, very often, with big personalities… I don't know, it's just…" His voice trails off for a second. "It's self consciousness… It's like, am I that guy? Can I do that? Can I be the life of the party?"
He later goes on to explain a similar apprehension in the early days of his career, when he was transitioning from the dubstep sound of his first releases to the more melodic focus of his self-titled debut. "I've loved singing my whole life, but singing was an actual headache for a long time [because of] how people made me feel. They really made me feel silly for singing," he reveals, suggesting that there may have been an element of toxic masculinity at play. "And you know, a lot of the writers that criticised me did happen to be men…"
Despite 'Playing Robots Into Heaven' widely being billed as a return to these dancier, pre-debut album days of Blake's work, he points out that it's not like he ever stopped making dance music. "I've been making dance music since I was 20 years old. Now I'm just putting more of it out again," he says. "It's funny, because [this album] has been called a return. But in a way, I don't know if that's coming from [me]. I don't know if that's like a press release thing. But I'd say it's more of an evolution."
Previously, however, he has tended to keep his more club-orientated offerings separate from his main album releases, dropping tracks and remixes under his Harmonimix moniker alongside running his dance-focused 1-800 Dinosaur label. "I guess in a way, I sort of felt like my dance music stuff wasn't going to feed the beast, it wasn't going to shift the kind of records that were required [for my label] to sign something for a certain amount of money," he admits. "That's just what the industry side ends up being. That's the kind of message that's sent to the artist. It's like, 'This is what you release here and that will be what we can work with, and then this is what we can't work with'."
Blake makes a point to stress that it's not like he's ever released music that he's been unhappy with - just that he now feels the freedom to explore even more. "This time I was just like, I can't suppress this expression just because this is not what [my label is] used to for me. It was just what I wanted to put out, so it's like, well, OK, let's just do it," he says. "Now I have a closer relationship with my label, so the future looks a lot more diverse for me than it was for the last five, six years."

"
"This album didn't have an A&R; the A&R was the crowd at [club night] CMYK."
Such talk of the future brings up the topic of artificial intelligence in music. Just last year Blake worked with the German company Endel for a project, 'Wind Down', that incorporated AI to create music to help people sleep. But, along with the recent SAG-AFTRA strikes in Hollywood, many in other creative industries have highlighted the possible consequences of AI.
"There are people saying [AI] could be like the electric guitar of its time. But there's legitimate fears, though," he says now. "I think [certain parts of] AI tools will probably end up being very useful for a composer or a writer, [but the problem is] tracks being uploaded to streaming services purely with AI. Ultimately, no artist profits from that. Those pieces of music will not be owned by artists who have worked their whole lives to be artists and sacrificed a whole bunch of shit to be artists."
So, what does the future in fact look like for Blake? Aside from Lil Yachty, who he was pictured in the studio with back in March, he won't confirm any other forthcoming team-ups. But having recently worked on Travis Scott's 'Utopia' record - providing the dizzying production for the Queen Bey-featuring 'Delresto (Echoes)' - it doesn't exactly look like he's done with chart collabs.
He's recently been in Pompeii ("It was completely beautiful, but very hot") for a video shoot with Scott. "They kind of blocked everything off for the shoot, so I couldn't go and do the sightseeing I would have liked to," he jokes. So he didn't get the chance to nip off for a guided tour of the ancient ruins in between takes? James laughs: "From where I was sat with my keyboard, it looked gorgeous."
Having worked with everyone from SZA and Rosalía to A$AP Rocky and 21 Savage over the past few years, Blake has long felt like a must-have collaborator for rap and pop's biggest stars. But the process of such collaborations hasn't always come easy. "I didn't always know how to [collaborate]. When Travis first asked me to be on a song, I didn't really know how I would fit into a Travis Scott song. He first offered me the feature for 'Goosebumps' and I just didn't know what to sing about it," he reveals, referring to the 2016 Kendrick Lamar-featuring smash hit. "Then that turns into his biggest song. I'm like, 'Well… fuck'.
"It was like a teachable moment for me," he continues. "I've sort of learned how to collaborate with people that you might not expect just by finding a place of my own. Whether it's with Dave, or all these people I've collaborated with that make very different music. When you're collaborating, you're finding this common ground and finding the thing that you can do without losing your identity and without trying to do something they're doing by just still being fully yourself."
Being fully yourself feels key to this latest era of James Blake - not feeling bound to one type of genre, or others' ideas of you, or even your own self-restraint. A stylistic shift like that shown on 'Playing Robots Into Heaven' will always come with risks, whether that's commercially or critically, but he gives off the impression these days that his own satisfaction with his work is of the most paramount importance.
Six albums in and a decade and a half into his career, Blake muses on what success looks like to him now. When you've been co-signed by Beyoncé and won the Mercury Prize, what are the barometers that you now set? He takes his biggest pause of the entire interview before giving his answer. "Innovating and feeling reflected in what I make," he finally says. "And then everything else is gravy really."

'Playing Robots Into Heaven' is out 8th September via Republic / Polydor.
Our September 2023 issue - featuring cover star James Blake - is out now. Get your copy here.

Read More