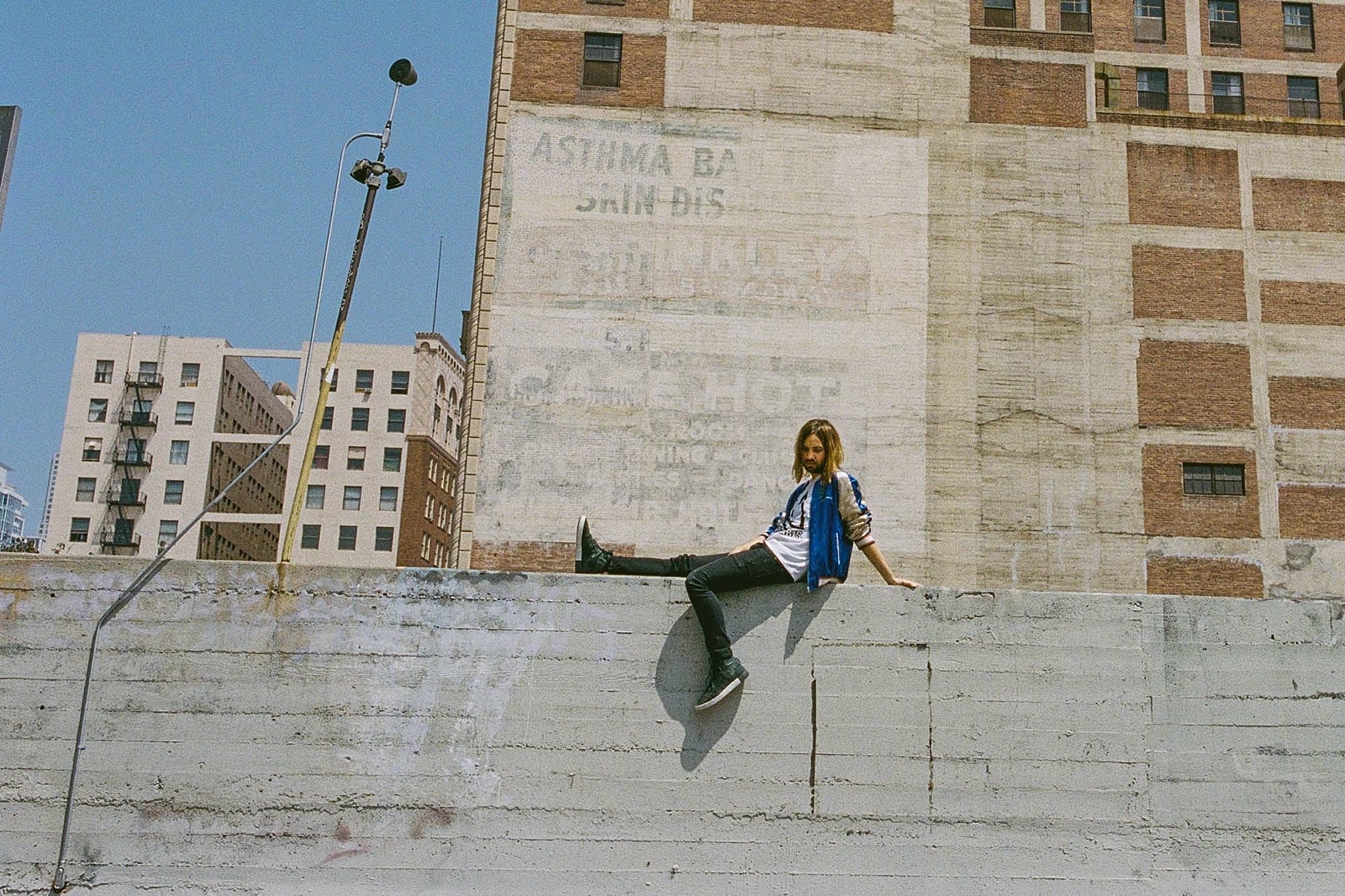 Tame Impala: we need to talk about Kevin
No one else has had a year quite like Tame Impala's Kevin Parker. Contrary to reputation, though, he's just taking it as it comes.
Back home in Western Australia for the first time in months, Kevin Parker's doing his best to take stock of his 2016. "I have trouble enough working out what I did this year, and what was further back than a year," he admits, the dizzying speed at which their third album, 2015's 'Currents', propelled Tame Impala forward clearly having played havoc with the head honcho's short-term memory. "I can't for the life of me work out what the first thing I did this year was."

A refresher, then. After capping off last year with their first major festival headline slots, the pop-loving psych-heads roared into this one with a nod from Rihanna (as you do), who covered 'Currents'' 'New Person, Same Old Mistakes' on her latest album. Not a bad present for Kev's 30th birthday. As the festival bookings kept slotting in, they then skipped out on the Grammy's – at which they were nominated for Best Alternative Music Album – instead using their Valentine's Day weekend to sell out two nights at London's cavernous Alexandra Palace. A Best International Group award at the BRITs capped off that month, before Kev went for a dip in the sea for his 'Waves' collaboration with honey-sweet crooner Miguel. Admitting back in April that he was working on new music - "I don't know if it's for Tame Impala or if it's something I'm going to write for someone else, because I've been wanting to do that a lot more," he teased - things then went full-on bonkers.

Photos of the supposedly reclusive producer in the studio with Lady Gaga cropped up online, setting the rumour mill ablaze, before a huge billing at Barcelona's Primavera Sound proved his band had the chops to fill those top spots they were hurtling towards all summer. It was a good job too, really – just a couple of weeks later, they were Saturday night's second-from-top on Glastonbury's iconic Pyramid Stage. Who were they opening for? Oh, just Adele. August saw confirmation that Kevin and long-time pal Mark Ronson had co-produced Lady Gaga's incoming new single 'Perfect Illusion', and September saw its release. It's been a radio mainstay ever since.

"We have a habit of doing that…" Kev shrugs, looking back on that packed-out calendar. "It was pretty intense this year. Things just come up, y'know?"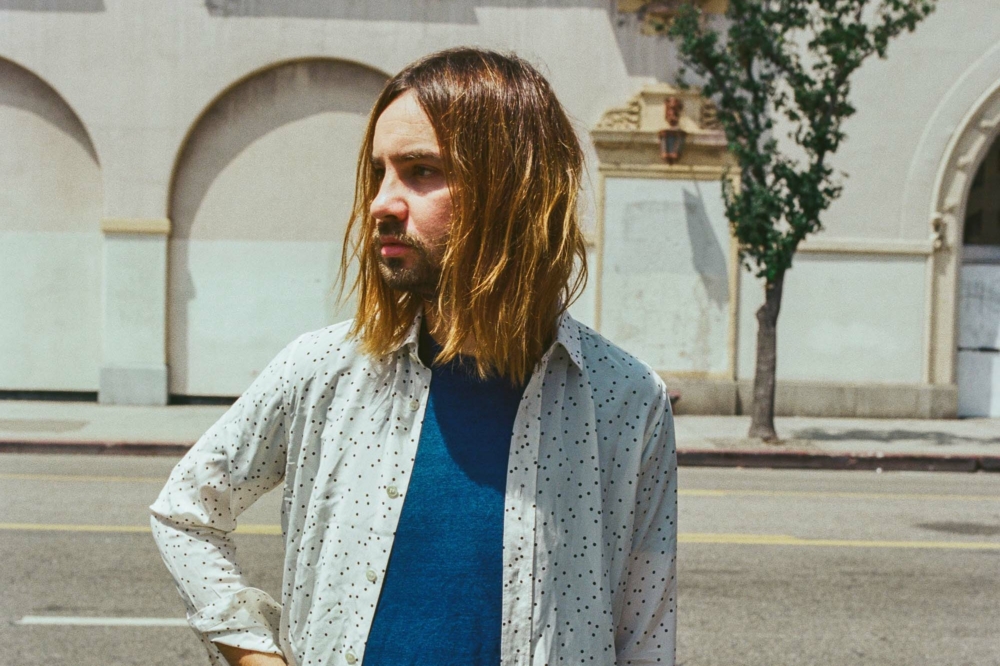 "
If I had to work with someone else on Tame Impala stuff, it just wouldn't even be Tame Impala.
— Kevin Parker
In other hands, that nonchalance might come off as arrogance – Kevin Parker couldn't be further from the cocksure rockstar archetype, though. He's guarded; taking his time to digest everything he's asked, talking slowly so as to avoid tripping up on himself. His personality isn't a world away from his music, in that regard – introverted, but not introspective, the concept of an interview (of which he gives precious few) still seems to make Kevin uneasy. When asked about one of the few he did give earlier this year, to Q about his Glastonbury exploits, he audibly cringes at the memory. "There's a good 36 hours after we played that is unaccounted for," he divulged back in July. "I suddenly came to and it was Monday morning."

"I feel like that's what it's like for everyone, but not everyone gets interviewed about how fucked up they got at Glastonbury!" he half-laughs, half-groans today. "I feel like to say, 'Oh yeah, it was crazy! I blacked out for 24-hours!' - everyone does! It's kind of just unspoken that you do; but you don't go talking about it in interviews afterwards," he adds with more laughter. "Which I did, and then lots of people made a thing out of it. But that's the way it goes!"


Contrary to popular belief, Kevin Parker doesn't like to dwell on such things. Or, indeed, anything. He's burdened with a longstanding reputation for being something of a control freak, noodling away solo in his studio for weeks and months at a time – "People say that a lot about me - that I've got this desire to have control of everything – but really, it's quite the opposite," he insists.

"I think people assume that because it's a one-man studio thing – because I record all the music myself and I do a lot of the stuff myself and don't involve anyone else, I think people put two-and-two together. But it's not about that at all."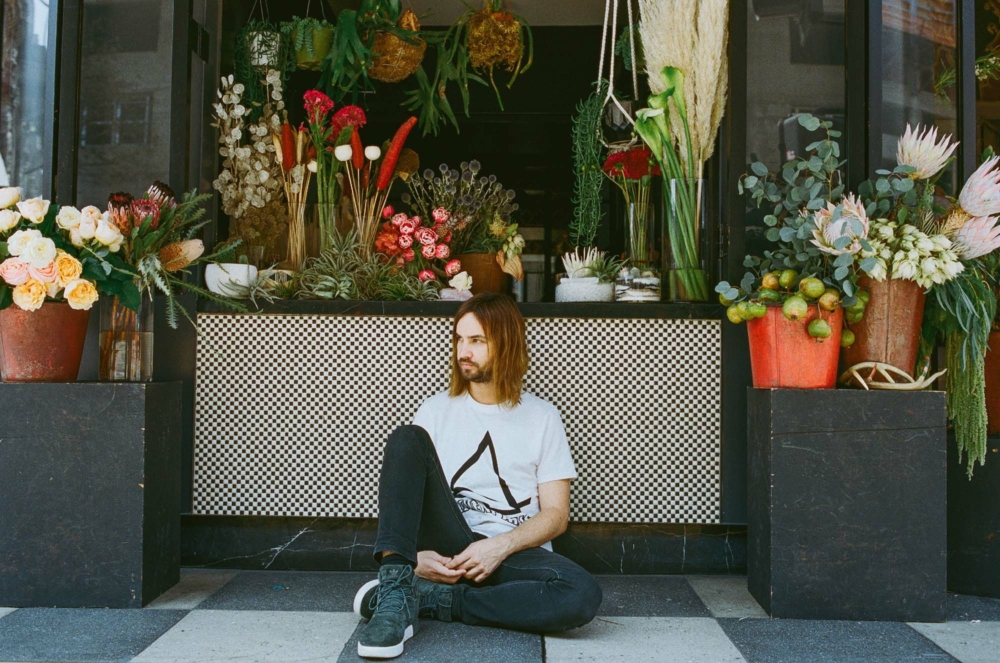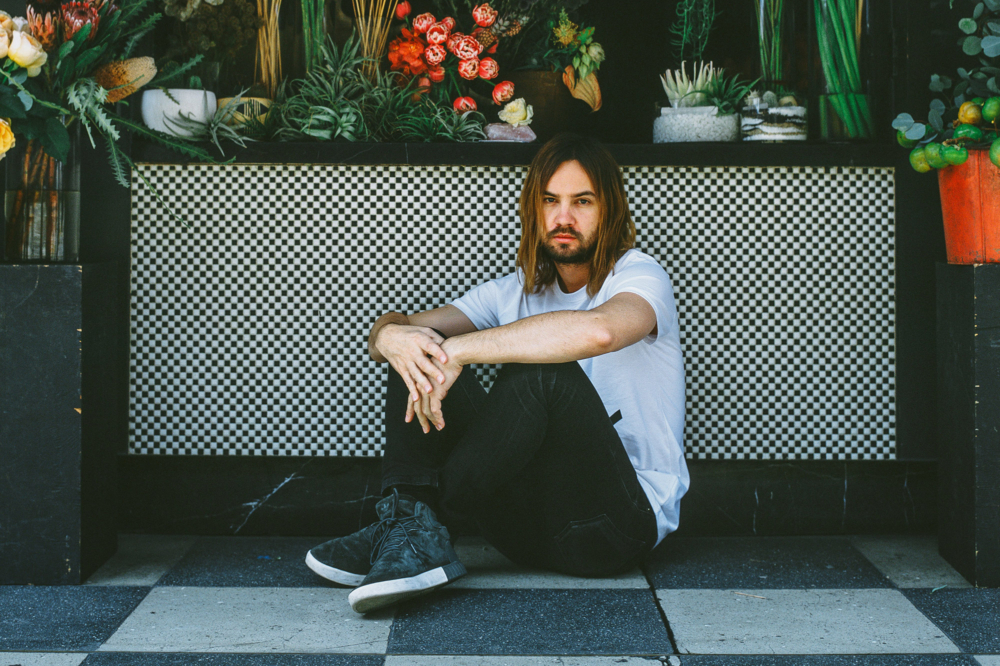 Indeed, to anyone who caught Tame Impala at any one of their hundreds of shows this year, it was clear to see Kevin shedding that reclusive image night after night. Finally owning up to being the band's sole studio member around the time 'Currents' came to light, his on-stage persona soon followed suit. Grabbing the frontman role with both hands, he uprooted his gaze and bare feet from his guitar pedals, hopping, skipping and dad dancing about evermore-massive stages, revelling in cannon-after-cannon of confetti.

Tame Impala's one-man-band studio guise was borne of necessity, not narcissism, he explains. Obsessed with writing and recording since his pre-teen years, the lack of friends with a similarly musical mindset left him in the lurch. Rather than wait around for this mates to swap playtime for practise, he took everything on himself.

"I was like, 'Oh, I guess I've gotta do everything'," he smirks. "As an artist I've just grown up with that way of doing it, to the point where if I had to work with someone else on Tame Impala stuff, it just wouldn't even be Tame Impala. There's no way I'd be able to conjure up the same emotions, and get inspired in the same way. I love making music with other people – since I've made music with friends, I've loved collaborating and stuff – but it's just not what Tame Impala is. To be able to access that part of myself, I have to be totally in my own zone and in my own head."

Times have changed, of course. "I'm part of an extremely creatively driven group of friends, and we're all kinda the same – making music is our lifeblood," he states proudly today, those long and lonesome studio days far behind him. "We're never really content just to be doing one thing."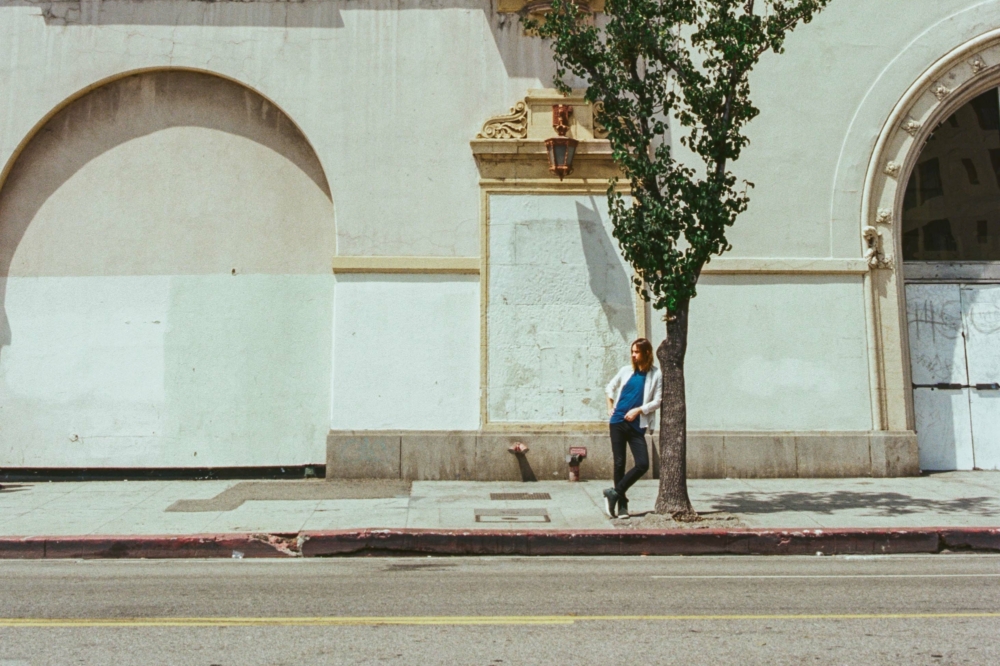 Few friendships sum up the rocket-speed rise of Tame Impala quite like that of Kevin and Mark Ronson, though. At any given opportunity, Kev'll espouse his mate's various endeavours; "one of the best DJs in the world," he declares when remembering their Glastonbury back-to-back and its upcoming counterpart in Mexico, an almost audible twinkle in his eye. He's clearly enamoured with his quiff-sporting bestie – a relationship that spawned one of 2016's most unexpected link-ups.

"Mark was telling me he was gonna work on the Lady Gaga album, and just asked me if I wanted to be a part of it," he says matter-of-factly, "So obviously I did! It was so left field for me, but because it was Mark I had no hesitation in just diving in headfirst. There was no fear, I knew the project was in good hands with Mark. So yeah, it just went from there."

Moving forward, Kev found himself in a very different environment to his beachside home studio. "Luckily it wasn't a room full of people, it was just Gaga and Mark," he says, looking back. Leaping out of his comfort zone and into Gaga's megastar bubble brought about an epiphany of sorts, mind.

"She is now the first person I've ever written lyrics with," he confesses. "It was getting towards the end of the day, we were deep in that zone, writing lyrics for 'Perfect Illusion', and I suddenly realised it was the first time. Gaga commented that I was easy to work with lyrically, we'd bounce ideas off each other really well, and I was like, 'Y'know this is actually the first time I've written lyrics with another person!' It's the first time I've verbally, physically voiced ideas of how to put lyrics together, and the first time I've had a conversation about how this verse, or this line, or this rhyme is going to go together. It's the first time I've ever had that out in the open – normally that whole conversation just happens inside my head. It was quite a weird sensation."

It was yet another world away from the Rihanna collab, too. "I've never got to meet her!" he admits of the 'ANTI' star - the last minute musical trade-off for Rih's 'Same Ol' Mistakes' took place over phone calls and email.

"There's definitely a few other things coming up," he teases of those A-list collabs. "You don't have to be switched on to realise that if I do this, and then this happens… it's just the way the music world works, you know? So there's going to be other things happening, but I think I'd be ruining it if I mentioned who."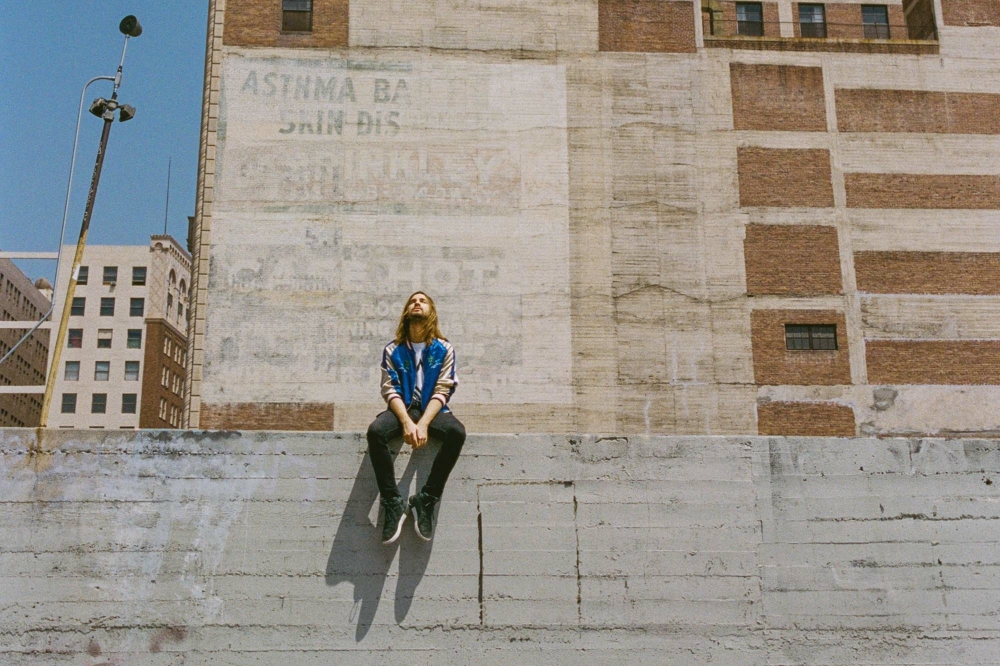 "
Everything that I do, or that is going on around me, affects Tame Impala.
— Kevin Parker
True to form, and proof those rumours are completely unfounded, Kev's not overthinking anything in the months to come. There's talk of moving out of Perth, "just to change it up", but until then he's taking everything as it comes. He concedes to one common trait he's pinned with though – that he's a workaholic. "To me, the idea of taking a break is kinda pointless," he says with a shrug. "Just because making music, for me, it's not really draining. It's self-perpetuating; once you get momentum on something you just want to find the next thing, or evolve this, or evolve that."

The momentum of Kevin's 2016 is bound to feed into Tame Impala's next moves, too. "Everything that I do, or that is going on around me, affects Tame Impala," he admits. "Even non-musically."

"I've been listening to a lot more pop music than I used to, just out of curiosity," he offers by way of newfound inspirations, but there's nothing concrete about Kev's next steps: "I dunno – there's nothing in particular that I've taken a liking to."

New Tame Impala's not top of the priority list right now, though, he admits. "I'm back home, but activity-wise I'm still very much involved with other stuff. I've got a lot of things on the go at the moment – POND, my friends, are making an album, and I'm producing that. Even though I'm at home, it's not like I'm just sitting on the couch. So when all that dies down, I'll get a chance to work out what I'm doing. Since 'Currents' came out, it's opened up a lot of other possibilities for me. So at the moment, I'm just doing a bit of everything at once. It's not very focused – I'm extremely unfocused at the moment!" he laughs. "I don't have the self discipline to be able to filter anything out at the moment – I'll have to see in the future."

Succumbing to the tide of 'Currents' and drifting wherever it'll take them, in Tame Impala's bonkers new world, 'Let It Happen' proves to be so much more than a festival headline-worthy single – it's a mantra Kevin and co live by.