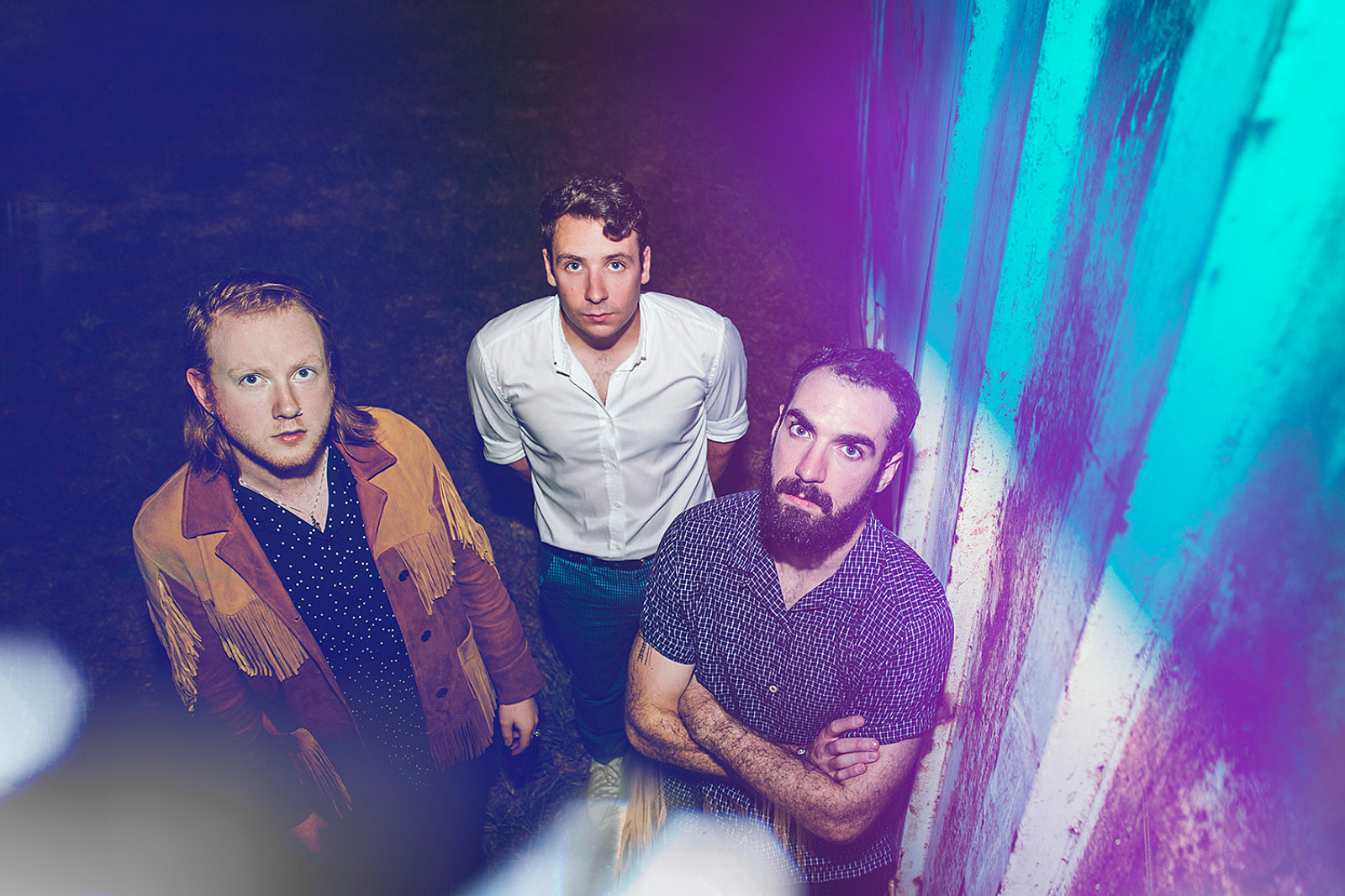 Game over? Two Door Cinema Club are back from the brink
With new album 'Gameshow', Two Door Cinema Club are rising from the wreckage.
'Hiatus' is a convenient word to use for when bands fancy a break. But for Two Door Cinema Club, they were literally forced to put everything on hold. Hospitalisation, alcoholism and depression cut short all plans and any momentum they'd built in a whirlwind five years. Suddenly, these future headliners had to rethink everything. Now they're speaking out, addressing creative differences, mental health and how they rediscovered themselves after hitting self-destruct.
Being in a successful band is like sitting in a merry-go-round that never stops. With each chance to sit back and take stock, out steps another opportunity. With increasing demand comes more reasons to book another tour and make a new record. A bigger audience is always out there somewhere. Accolades like the BRITs, Grammys and the Mercury Prize remain unclaimed, so why not strive for all three at once?
Some people are cut out for becoming superstars, capable of maintaining sanity thousands of miles away from home, able to deal with demand from fans and industry alike, press intrusiveness, working with a body clock that's always out of sync. Others believe they're dealing with it just fine, but then the cogs and gears begin to tumble.
In June 2014, Two Door Cinema Club were on the brink of headlining their first big UK festival. But their Latitude spot coincided with the band's breaking point. Frontman Alex Trimble, already in the depths of a nervous breakdown, developed stomach ulcers. He was physically incapable of boarding a plane to go home, and found himself stranded in a Seattle hospital. This came after months of tension within the group. Alex, guitarist Sam Halliday and bassist Kevin Baird weren't on good terms. Barely speaking, they bottled up disagreements and bit their tongue with the belief that all this hard work would eventually pay off.
They've since patched up disagreements, rediscovered friendships and their reasons for being in a band in the first place. But rarely has a group been so willing to inspect their own wounds. The trio are currently in Valencia, Spain, a few hours before a disorienting 1am festival set. "It all came down to 'momentum'," says Kevin. "How could we capitalise on all this success that came out of nowhere? We 'needed to do a new record', we 'needed to do this and that'. It's all about achievement. That new thing where the fee is higher, the slot is bigger, we could bring in more production. It became about status."
Weeks before their cancelled Latitude slot, Kevin was saying very different things. "Headlining a great festival like Latitude is obviously quite a big deal for us but we also feel like it is the next natural step," he told the BBC. Everything Two Door said at the time, in fact, referred to being "bigger", aiming for territory they'd yet to conquer. It's almost as if they had this sense of achievement wired into their collective mainframe.
The trio first went on tour at the age of seventeen, still at school, with university places waiting. "But that was just a way to convince people around us that there was a back-up, if this didn't work out," jokes Alex. "At the beginning, there's a sense that one day you might 'make it'," he says, listing off how the tour led to a record deal, a debut album and, eventually, a stint in hospital. "When that day comes - when you 'make it' - you can relax. You can take a break. You can go out and do the things you wanna do. I don't think I know anyone who really thinks they've achieved that feeling of having made it. Although we were always in control, there were very convincing arguments made by labels and managers that made offers impossible to say no to. On that first album, when we were touring, we were about to finish. And we were invited over to the MTV Awards in Texas. We ended up winning a Best New Band award and all of a sudden, the label said, 'Hey, America wants you back!' We thought, 'It'd be silly not to, right?' And we ended up touring for another year, year-and-a-half, right after we'd intended to stop. That's just how it happens. That time goes in the blink of an eye."

"You're telling yourself - 'We'll put the work in now, at the start. And that means in five years time, we'll be this really big band and we'll get to do the things we want,'" Kevin quips. "You imagine playing fewer shows, having more time at home. There's this mystery point where everything's fine and you can say yes or no, on a whim, to what you'd like to do. Life on the road, you're not enjoying the things around you, thinking each show is a step on the ladder to somewhere else. It becomes less meaningful. Life at home is this little gap in time that's prolonging the work you're gonna have to do to get to that point. The more time we spend at home, the less time we're away slogging it to reach that festival headline slot."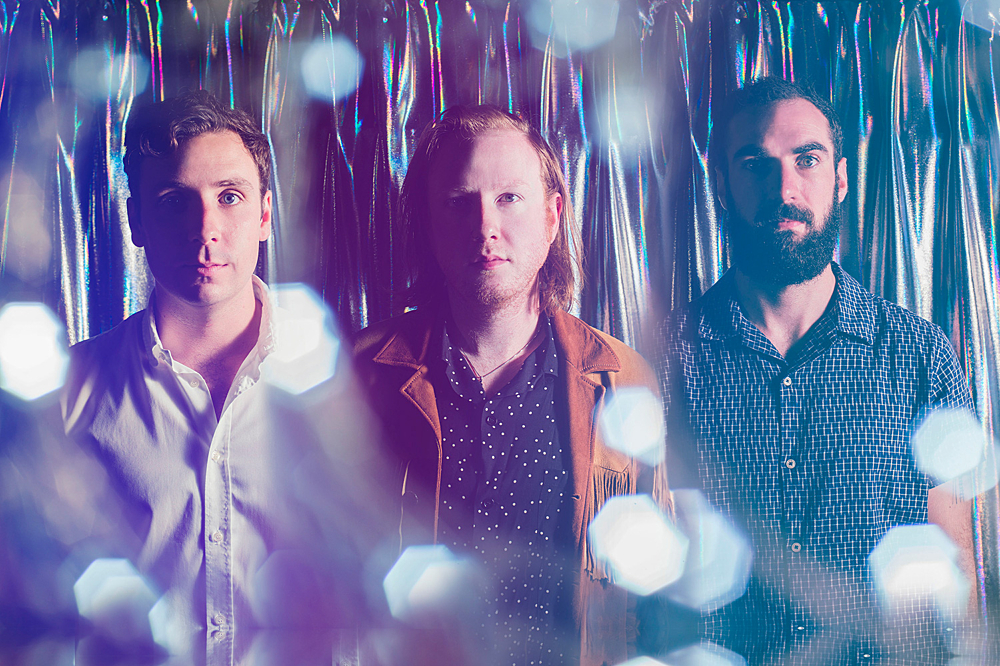 "
People say to us all the time, 'Just concentrate on the music'. To them we'd say, 'Fuck you'.
— Kevin Baird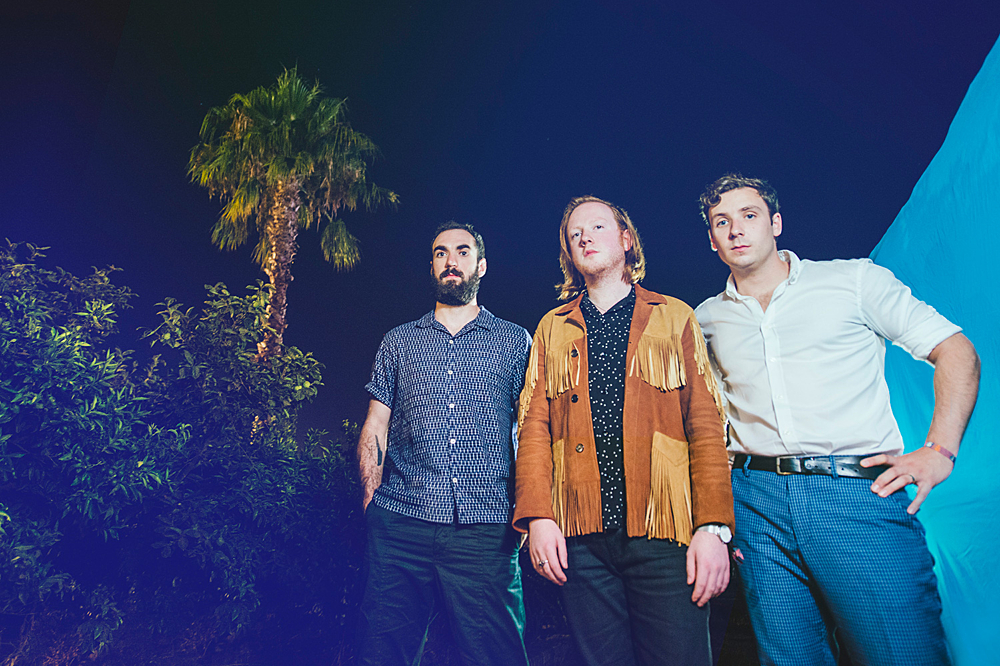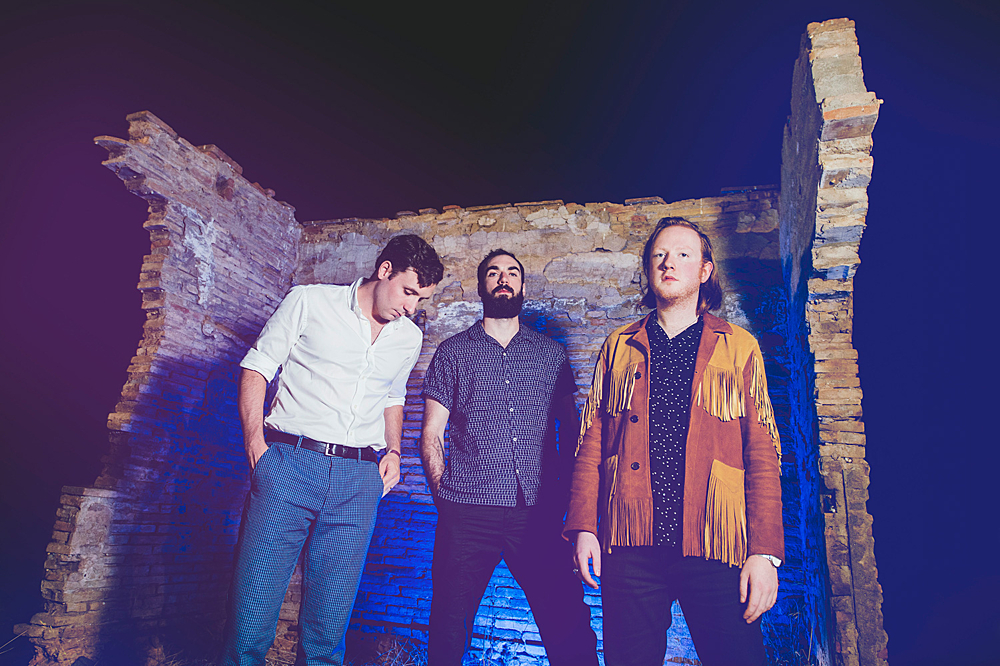 It must be tempting to focus on the present day. Right now, Two Door Cinema Club are in a healthy state. New album 'Gameshow' ditches any "safe" tropes that second full-length 'Beacon' relied on. They meddle with funk, disco and shameless guitar solos - at one point, they even sound like the Scissor Sisters. And together they're the picture of health, beaming about how they're eating well, sleeping, doing things they've always wanted to. But it took time and trauma to get this far, and it's surprising they're so willing to discuss what went wrong.

"There's a lot of recovery involved," admits Alex. After time in hospital, he went back home to Ireland to live with his mum. "I essentially had her look after me. It was very nice!" he smiles, "but obviously it's not something you wanna be doing when you're twenty-five years old." After the fall-out, Kevin and Sam kept in touch, but neither spoke to the frontman for six months. He found himself the "most physically affected" of the three, and back at home, happy, became almost a teenager again. "I didn't have to concentrate on the fundamentals of looking after myself. I didn't have to think about food or sleep, going out and doing things, having a job. So I was able to focus on other things, like nurturing my being, I guess. I was reading, discovering things about life. It comes down to just figuring out what you're interested in, what you stand for, what's important to you in life. I don't think there was any real breakthrough moment, but a couple of months in I realised this was going somewhere. This might have been just what I needed all along, just to take time for myself."

For Sam and Kevin, their rehabilitation process wasn't so straightforward. The band was in a "state of flux." Did they think that was it? "Nobody really knew what was going to happen. Alex was taken sick, and we didn't know if this was what we'd be doing in the future, whether there was a point of doing it anymore," Sam says. "It wasn't initially as good as it sounds on paper - having a year off. It took us a few months to get back to reality. I was figuring out, 'What else do I have in my life? What else do I enjoy?' And then you settle into your own life. You enjoy doing things. Life moves on. And things started to flow once we got back in touch and realised that we did wanna do this."

When all three eventually began hanging out again, music wasn't on the agenda. Their previous tour had been defined by hostility, and a few words remained unsaid. "We had some pretty frank conversations," admits Kevin, with a knowing look to his bandmates. "And we realised we could still be in a band together. We started hanging out, going to the pub, swapping music and swapping books. I guess we didn't really discuss the band at all, for quite a while. We talked about what had happened in each other's lives over that time."

"You realise your life isn't just this," Alex claims. "We've realised that we're more important - our own health and well-being is more important - than being in the band."


"
When you're in that bad place, you believe that absolutely nobody in the world has even gone through what you're going through.
— Alex Trimble
It's not like they've cleaned their slate, however. They're still playing post-midnight sets, booking trips to Asia and jetting off for a North American tour that takes them through to November. What's changed, exactly? Isn't this another recipe for disaster? Sam points out the difference: "Before, it would be like, 'You're going to Asia, so it's only another ten hours to Australia, so you might as well go while you're over there. It's another ten days, but it saves days in the long run.'"

"And did you know the flight from Australia is shorter if you go to South America from there?" Alex laughs. "It's a vicious cycle. It's important that we get back, see our families and hold on to that life we built for ourselves when we were back home. None of us drink or party as heavily as we once might have. That definitely helps a lot. I had a pretty severe drinking problem towards the end of the last run. That just made every day difficult, as anyone could imagine."

Something's also shifted in a public-facing sense. 'Gameshow''s wild genre-meshing hybrid is one thing. They've also learnt how to nip problems in the bud ("It's better to blow off steam there and then, have a bit of an argument and get on with your day," says Alex). They're not holding back. Not least online. A quick scour of the band's Twitter page finds them calling ticket touts "fucking twats" and declaring the Trump Tower a "spec of hate in a city of love". After the Brexit vote, Kevin's tweeted, "Never felt more Irish than I do today". Sam was even more forthright. "This is an absolute disgrace. We shouldn't have been allowed to make this decision," he said.

In their time away, did they read up on philosophical thinker Noam Chomsky and develop a political streak? Or has it always been there? "In the past, we maybe would have avoided it," Kevin admits. "You get worried about offending people. I looked at the criticism of Father John Misty after his 'meltdown' of a speech about Donald Trump. People were telling him to get on with it and play the songs. But isn't that what everyone wants from a musician? Some sort of personality? Maybe we don't have as much of a personality - we're not these big, effervescent pop stars. But we're real people and we have opinions. That's what influences us when we're writing songs in the first place. People say to us all the time, 'Just concentrate on the music'. To them we'd say, 'Fuck you.'"

Alex is slightly cautious when broaching social media. 'Gameshow' itself wrestles with "generation information," infinite distractions and an always-on mentality that makes him feel "very uneasy". It's not an original perspective, but there's a paranoia running through the record that makes it convincing.

"The Internet is dangerous - it's volatile and unpredictable. It scares the shit out of me, for the reason that it's all happening so fast," he says. "It's changing a lot of people. It's changing the way an entire generation views the world. You go out to dinner with people and everyone's got their phone out. You can't maintain conversations with people in the same way, because they're about to catch a fucking Pokémon. I feel over the years I've lost something in that human connection." At that exact moment, Kevin's phone starts ringing. He promptly turns it off.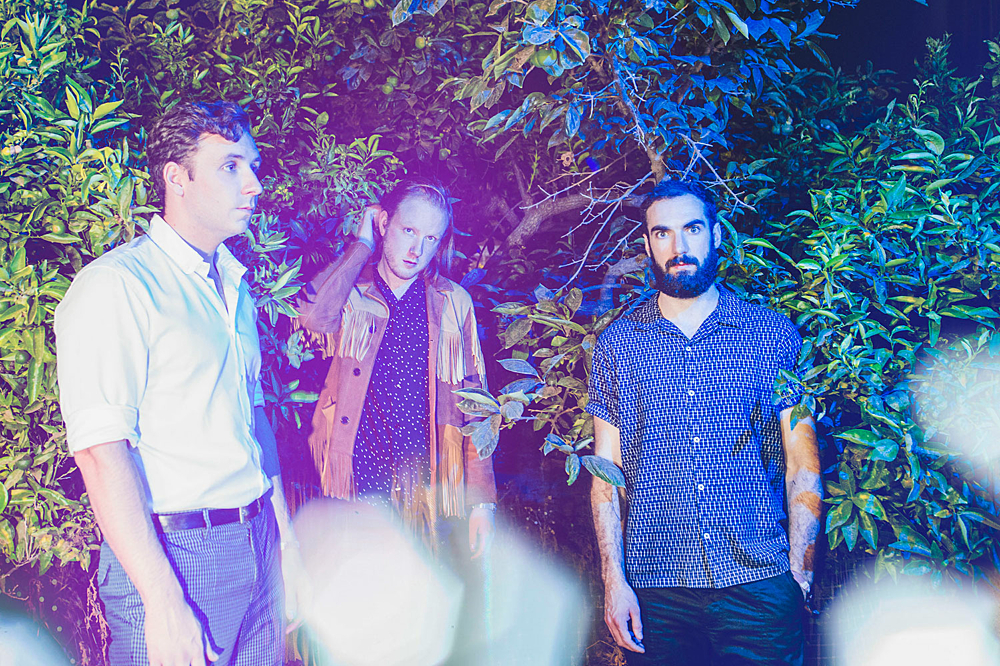 Before and after their time apart, Alex and Kevin struggled with depression. Alex found himself under "various kinds of mental health care," living between the UK, Ireland and the States. In America, professionals "tend to just want to sell you drugs," he claims. "That's where they make their money. There's no interest in helping you as a person. Ultimately, you're not going to get through anything solely by covering it up with some pills. That can help a lot of people along, but you've got to talk it out. You've got to figure out what's going on in your mind." Kevin, whose fiancé is a therapist, says in America "you could sit down in the pub with your mates and it would be totally normal to mention seeing your therapist. There's obviously a massive problem in terms of their health system and how you go about paying for this - that's another side to the problem. But in terms of the stigma, it's far more open and ahead than the UK."

Beyond anything, the band say it's crucial depression is treated like the illness that it is. "It's hard to admit there's something wrong with your brain, to admit there's something fundamentally wrong with you as a person. Or flawed, or fractured, unlikeable or unknowable," Alex lists. "Everyone has a different experience. Anyone who knows someone else that's been through it, there's certain levels you can connect on. But nobody can ever know what someone else is going through. Again - that's what makes it so difficult. On tour, you don't get the time to consider those emotions. I think I was probably depressed for years before I realised I actually was. Which is scary, because I simply don't think I had the time to be depressed, in a real sense. Because things were just going so fast, and I was going along with it. It wasn't until we took time off when I thought 'Hey, maybe I don't feel as great as I could'. You know, I just wasn't enjoying things as much as I remember I once used to. It's a difficult thing to bring up with people. But if you've got people that love you and support you, you can get whatever kind of help you need. It's not the end of the world, that's the thing. We all figured that out the hard way."

The band's story isn't strictly one of salvation. There wasn't one trigger moment that heroically saved their careers and lives. Instead, a prolonged break found them reconfiguring their own priorities, and the reasons for Two Door Cinema Club's existence. Within the band, they tackled problems head on and in turn found a means of reinventing a tired sound. But most importantly, they worked out how to be a band without getting caught up in sorry ambition. "Each of us lacked our own voice," claims Alex. "We're a lot less selfish now. We're a little more conscientious. We notice everyone around us and how everyone's doing. There's an emotional and social connection that didn't exist in such a big way before. We don't fight, but we're not afraid to say something that might be controversial or hurtful. In the past, we just kept it bottled up. And it ends in the most horrible way possible. It ends up in a forced hiatus, in hospitalisation, alcoholism and depression. But the break we've just taken has given us something back. It's given us a little bit of that wonder."


'Gameshow' is out 14th October via Parlophone.