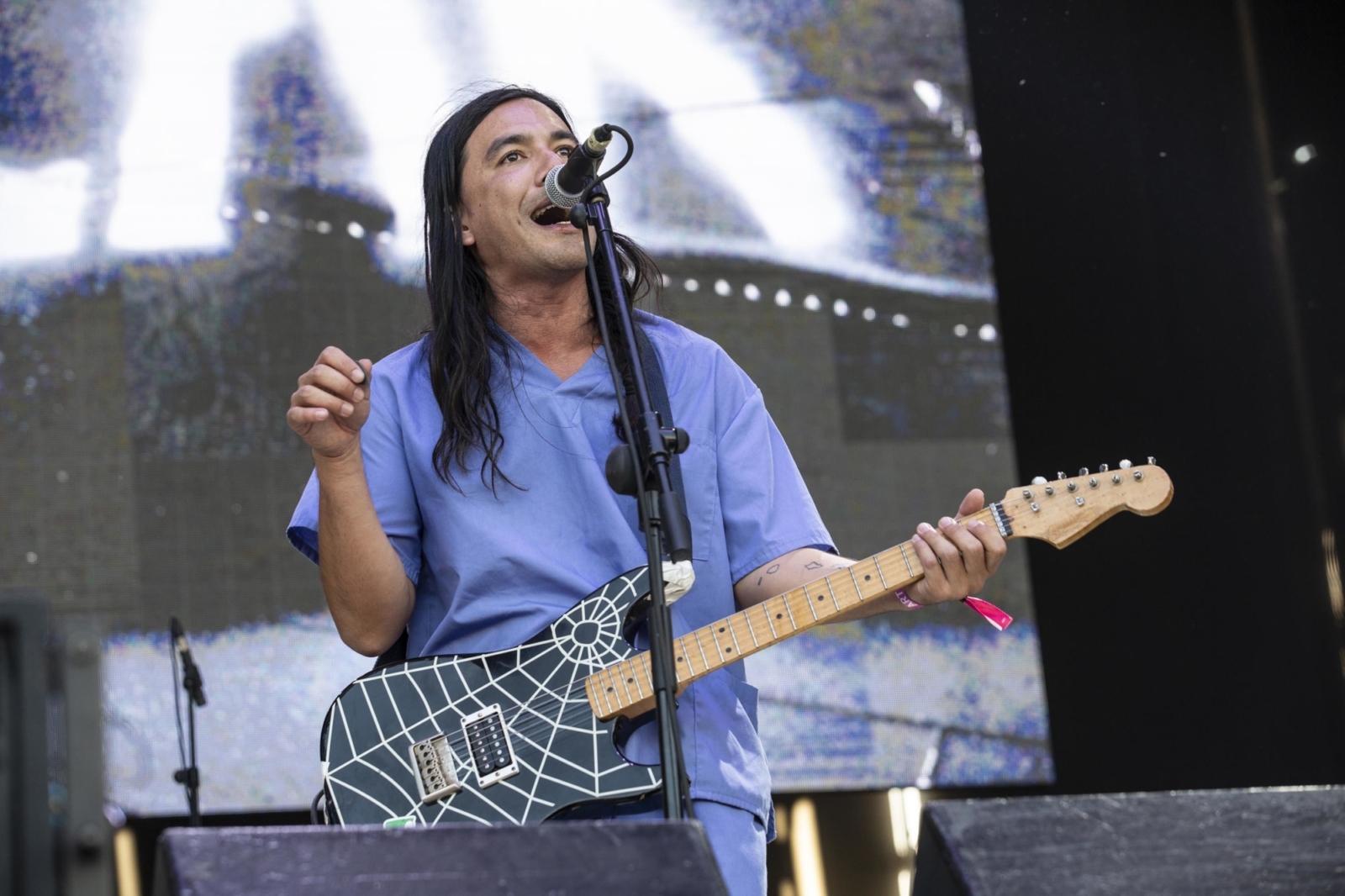 Photo: Emma Swann
FIDLAR give an update on their third album
"We don't really need to do anything else…" said Zac Carper of the follow up to 2015's 'Too'.
Having played two shows in the UK back in July and off the back of their latest single 'Alcohol', it seems LA punks FIDLAR are well and truly back. We got the chance to catch up with the band in our latest DIY podcast during our recent visit to Mad Cool festival in Madrid, where frontman Zac Carper was able to confirm where they're at with the follow-up to their 2015 album 'Too' (which we awarded a rare five stars in our review at the time).
The band dropped new single 'Alcohol' back in April, their first music for three years, but Zac told us that he "wouldn't say [the song] totally represents the album."
"That's totally more like taking a sound that we established on the first record and doing something different to it and trying to do something with different production," he said. "I'm just human so it's like, I started drinking again, the song's about drinking and I think coming from the second record, it is weird… but you know, I'm not slamming dope, I'm not doing meth, I'm not smoking crack, I'm just trying to keep a level head on things.
"But what's really exciting about the new record, it's been the most collaborative it's ever been, like even including the first record, so it's kind of just the next phase…"
The album was recorded at Sunset Sound studios in Hollywood with producer Ricky Reed, according to Zac. "[Ricky is] a legend. He really brought us together in a weird way… we've never worked like that together before. It kind of changed the way I think about music now."
Zac added that Ricky having worked mostly with more pop-oriented artists in the past (some of his recent production credits include Kesha, Halsey and Sofi Tukker as well as Leon Bridges and Lizzo), took some of the pressure off having to achieve a certain sound in the studio, saying: "He's like mainly a pop producer, so having someone different who's not like 'this needs to be rock 'n' roll! This needs to be punk!', he didn't have that."
As for any more info on an album title or release date though, it looks like we might have some time to wait.
"We don't have a solid answer on that, but it's coming. It's tracked but it's in the process of post-[production] stuff. We don't really need to do anything else, it's in the mixer's hand."
Listen to the rest on the interview on the whole podcast from Mad Cool, which also features interviews with Wolf Alice, Slaves, Kasabian, Marmozets and more.


Get your copy of the latest issue