Interview
Happyness on how drag changed their lives ahead of new album 'Floatr'
Embracing his queerness and allowing the band to naturally morph in tandem, drummer Ash Kenazi and singer Jonny Allan open up about their positive recent changes.
Happyness are set to release new album 'Floatr' in May, today sharing another taster in the form of 'Seeing Eye Dog' (scroll down to listen). It's the now-duo's first new material in three years, but also their first since drummer Ash Kenazi began incorporating his drag into the band.
We spoke to Ash and singer Jonny Allan about how the change has helped them evolve as a band and as people, and how Happyness are trying to smash down walls to help diversify indie as a whole.

You took a load of pictures for us from your day performing at Ru Paul's Dragcon recently – how was that?

Ash: I had to get up insanely early and get into my best drag, and there's a different pressure because it's Dragcon, like "I've got to show up and turn out in a way that I might not have to at a gig". It was tough in many ways because we were trying to stick to our guns but also please a crowd who are more used to queens coming out and doing a death drop. You're at a drag convention but my drag is very unconventional.
Jonny: But you were looking stunning! You were Top 10, for sure!
A: There are some people on the team who are really keen to make sure that drag doesn't just become the Ru Paul version of drag, so we felt like it was amazing to put across our version of drag. It's no different to the music industry and Ru Paul is the equivalent of a major label. It was like when we used to do support shows for a band that didn't necessarily fit, but some of our biggest fans came out of those shows.

How have you found it presenting this new incarnation of the band?

J: We didn't really know how it was gonna go down, but you can't guess what people want or will react to. It never works. We just had to do whatever makes sense for us and lets us both be our best people.

A: The people that questioned it were the people who worked in the industry. And I think that's one of the issue within the industry that I especially felt before I came out, that once you're a band and you have an image, if that hits the spot then people are very keen to maintain that image and continue to project that image, which doesn't allow artists to develop. I witnessed many bands suffer from being held in a certain image or a certain format.

Do you think that's even more the case in your slacker-indie genre where there historically hasn't been a lot of diversity?

J: Weirdly, in an area that maybe had a real version of cool, I think it's quite incredible how as soon as one person does something incredibly brave, a whole load of people start to admit that they weren't necessarily feeling it. After the first show we played in Bristol, the amount of people that were queuing up to talk to Ash was amazing; I've never seen anyone break that much of the ice in one go. There are so many people in that area who are quite nervy as well, a lot of their coolness is to do with being quite shy, so having someone smash through the ice makes people chill out a whole lot.

A: The people that have an issue are the ones who have an issue in themselves. I'll admit that five years ago I would have looked at [me then] and said, no you can't do that. I couldn't accept that I was gay, so how could I accept that? But you can feel the friendliness that does exist within the music community or the indie community because I haven't had anyone commenting anything bad.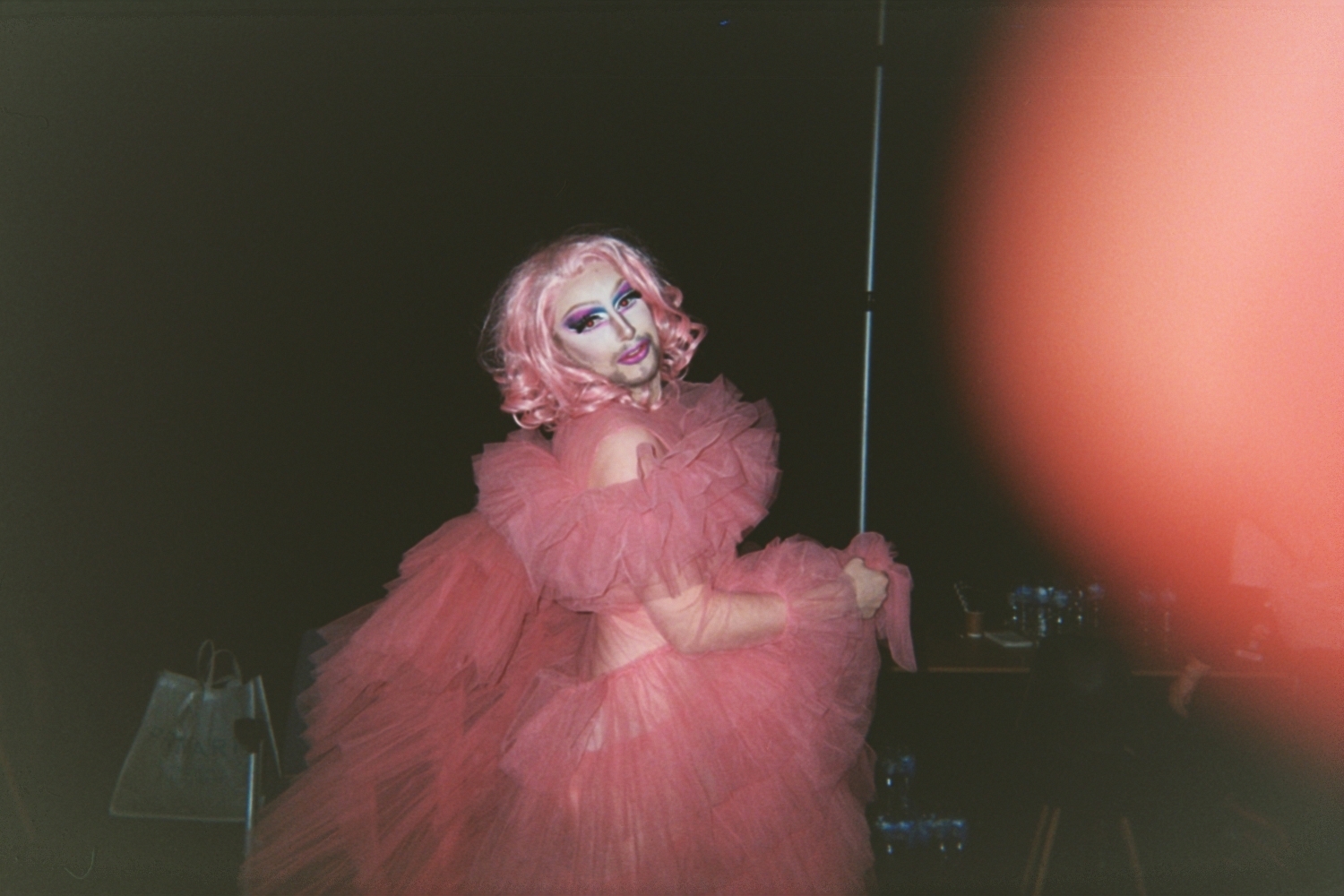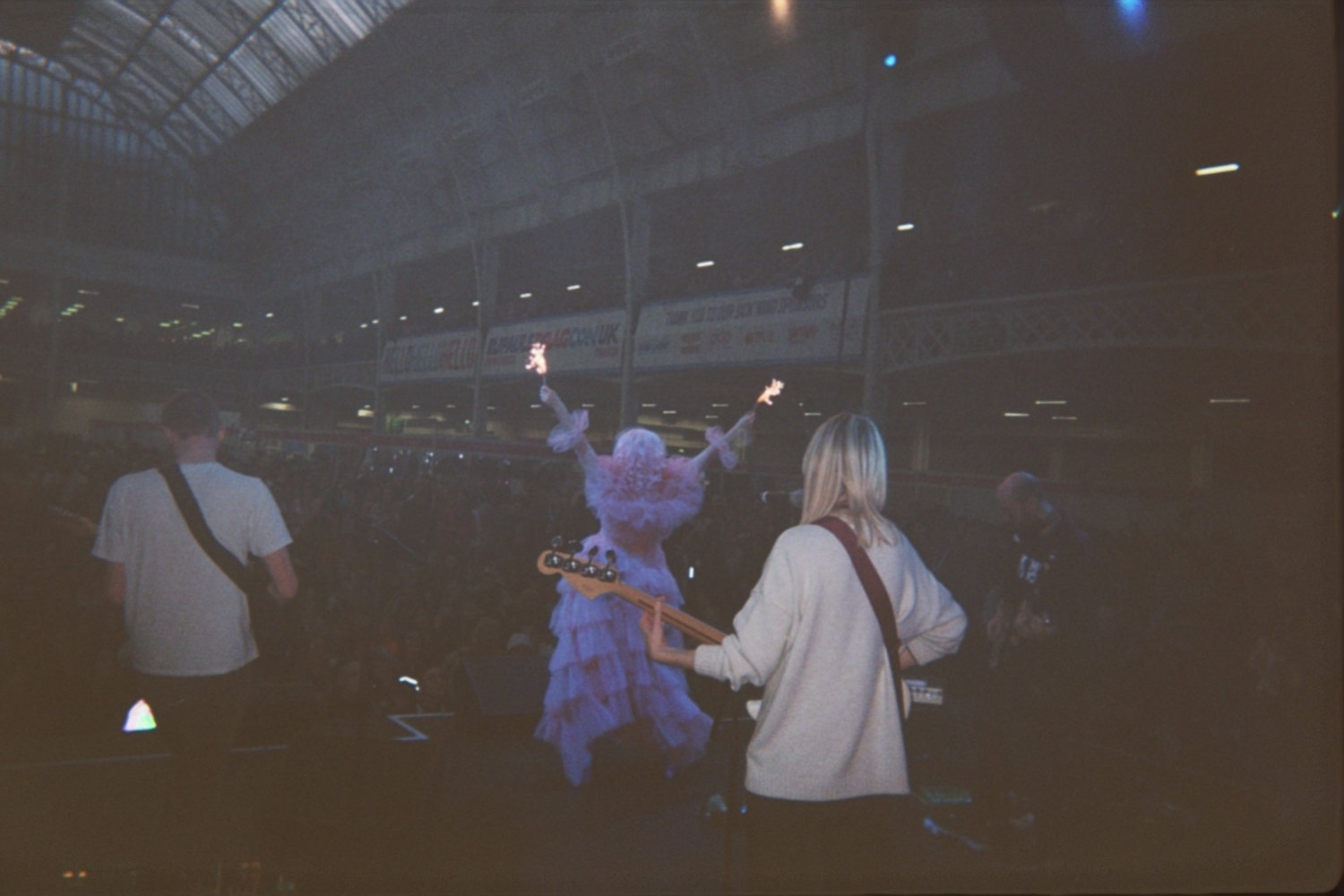 Read More
Featuring James Blake, Romy, Marika Hackman, yeule and more.