Listen
Happyness reveal new song 'title track'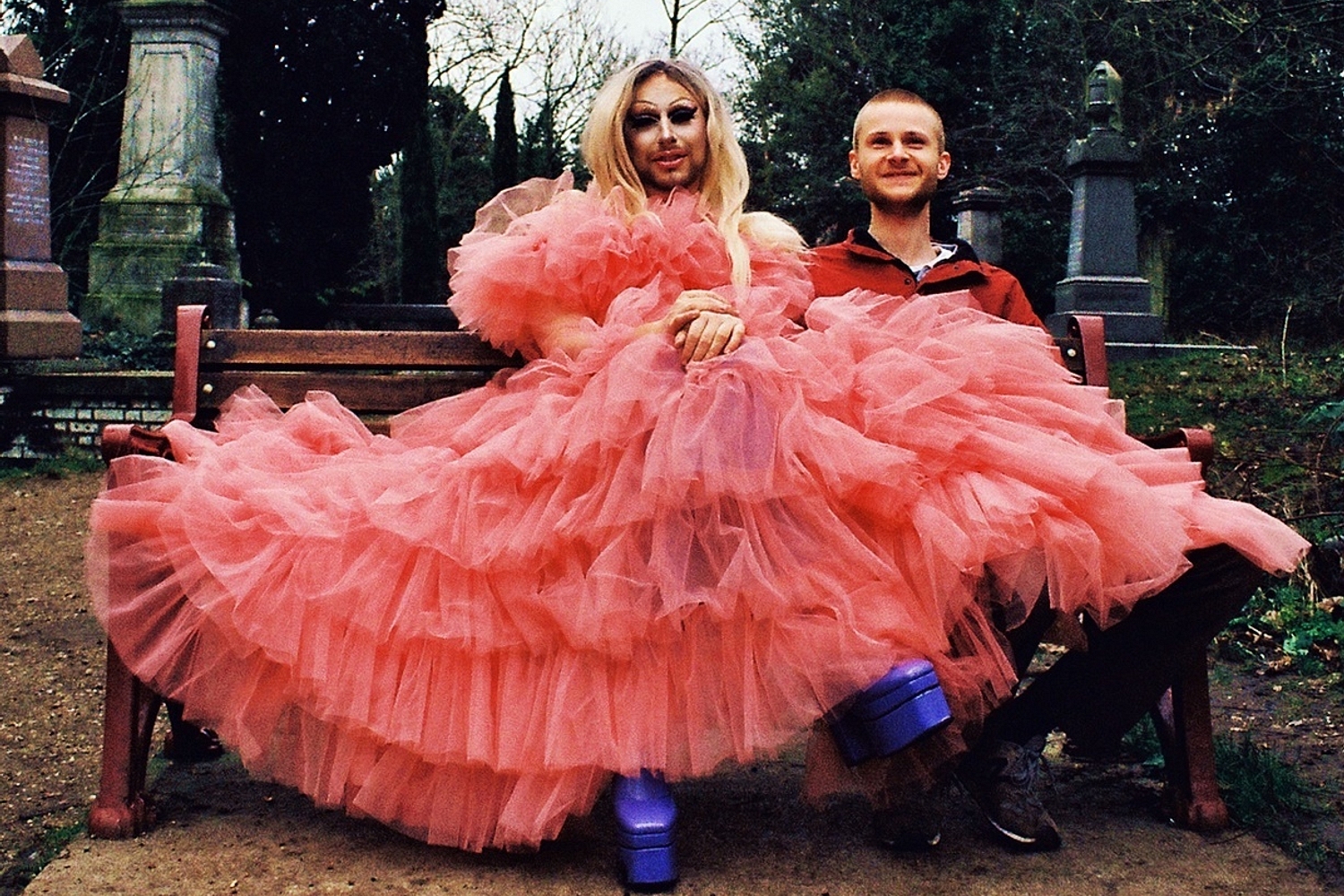 It comes ahead of the release of new album 'Floatr' this week.
With new album 'Floatr' landing this Friday (1st May), Happyness are giving us our final taste of what to expect, sharing new track 'title track'.
"This track was kind of like the scene at the end of the movie Dark Star where he's convincing the bomb not to explode and kill them all," Jonny explains. "It's about hindsight mainly, like your brain rattling like an old machine starting up again trying to get up to speed with reality, and your probably acting semi-lobotomised whilst it's happening. But also like if you captioned a picture of a full-scale alien invasion with the tag "well that was always going to happen."
A soaring new song, it's our latest taste of their third record 'Floatr'. Catching up with Ash and Jonny at RuPaul's Drag Con earlier this year, they talked us through how drag has changed their lives ahead of the release of their new record.
"I'm excited for fire, I'm going to do some fire stuff on stage," Ash said of their future plans. "I'm excited about being a health and safety nightmare and being as disruptive as possible in a positive way because art and queerness are meant to be transgressive."
Listen to 'title track' below.
See Happyness live at the following dates.
OCTOBER
06 - Bristol - The Exchange
07 - Brighton - Hope & Ruin
08 - Cambridge - The Portland Arms
09 - Margate - Elsewhere
11 - Manchester - YES Basement
13 - Glasgow - Hug & Pint
14 - Leeds - Hyde Park Book Club
15 - Oxford - The Jericho Tavern
16 - Southampton - The Joiners
19 - Birmingham - Hare & Hounds 2
23 - Utrecht - EKKO
24 - Antwerp - Bouckenborgh
26 - Hamburg - Aalhaus
27 - Berlin - Privatclub
28 - Schorndorf - Manufaktur
29 - Colonge - Bumann & Sohn
30 - Paris - Olympic Café
NOVEMBER
04 - London - SCALA