Opinion
On The Record: "Not only has Olivia Rodrigo got the 'GUTS' to headline Glasto, you bet she'd have the glory too."
On The Record is a chance for DIY's esteemed writers to wax lyrical about the subjects close to their hearts and populating your timelines. This time, we dive into why Olivia Rodrigo topping Glastonbury's Pyramid Stage next year would be a headline set for the history books.
When Olivia Rodrigo announced the world tour for her all-conquering second LP 'GUTS' last month, there was a notable gap in the calendar at the end of June. It'll inevitably be filled with a Glastonbury 2024 slot; that's a relative no-brainer. But we're going one further: promoting the 20-year-old pop sensation to the very top spot wouldn't just be good 4 u (and her), it'd be the smartest move that Glastonbury themselves could make.

Cometh another raft of festival season announcements, cometh the same old frustrating sticking points - namely the still-rampant gender representation gap, and the lack of fresh artists being elevated to headline status. The replies from festival bookers are generally the same too; that it's a pipeline problem, that without support and investment in artists that would correct these issues earlier down the chain, it's impossible for them to take a punt in a saturated event market. Essentially, 'We've got to sell tickets, and we know that booking Muse for the 90th time will do the job'.
Glastonbury, however, has always been exempt from this argument. The festival sells out immediately, way before any artists are announced. Sure, this status is partly based on a history of big-name, savvy booking, and we're not saying that if they popped a reunited Aqua atop the Pyramid, people wouldn't notice. But in terms of supposed 'risk-taking', Glastonbury is the one place that can take a punt far more easily than others.
They've got great form for it too. When Dave Grohl broke his leg in 2015, Florence + the Machine stepped into Foo Fighters' weighty shoes and have been bona fide festival headline slayers ever since. Stormzy's 2019 appearance was not only pivotal for the man himself, but proved the festival's relevance to a new generation, while Billie Eilish became Glasto's youngest ever headliner in 2022, underscoring her phenomenal progression to the top of pop's tier. In 2023, however, they played it frustratingly safe. Elton was an undeniable one for the ages and Arctic Monkeys are always a solid bet, but three-for-three elder(ish) male headliners unsurprisingly caused some backlash.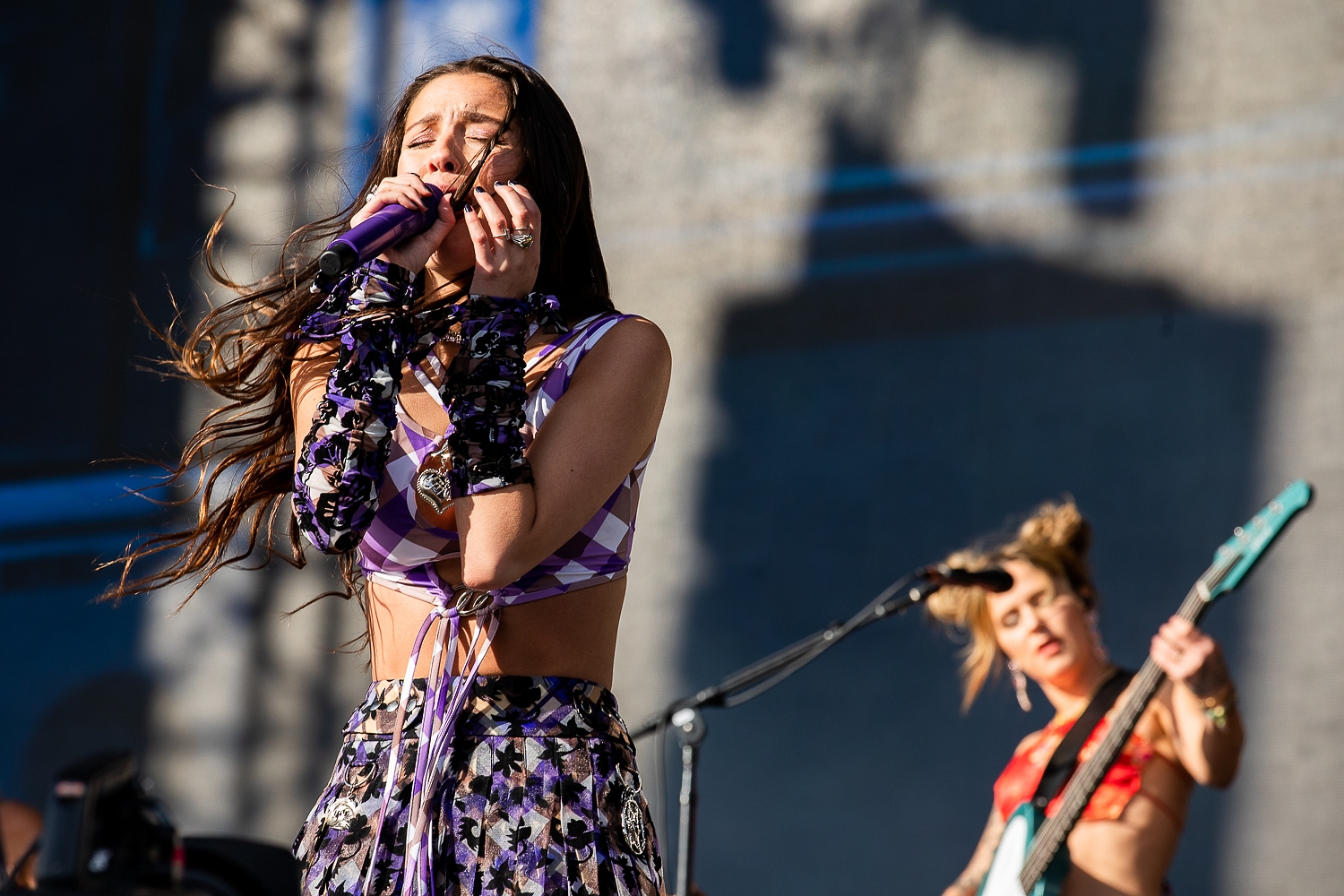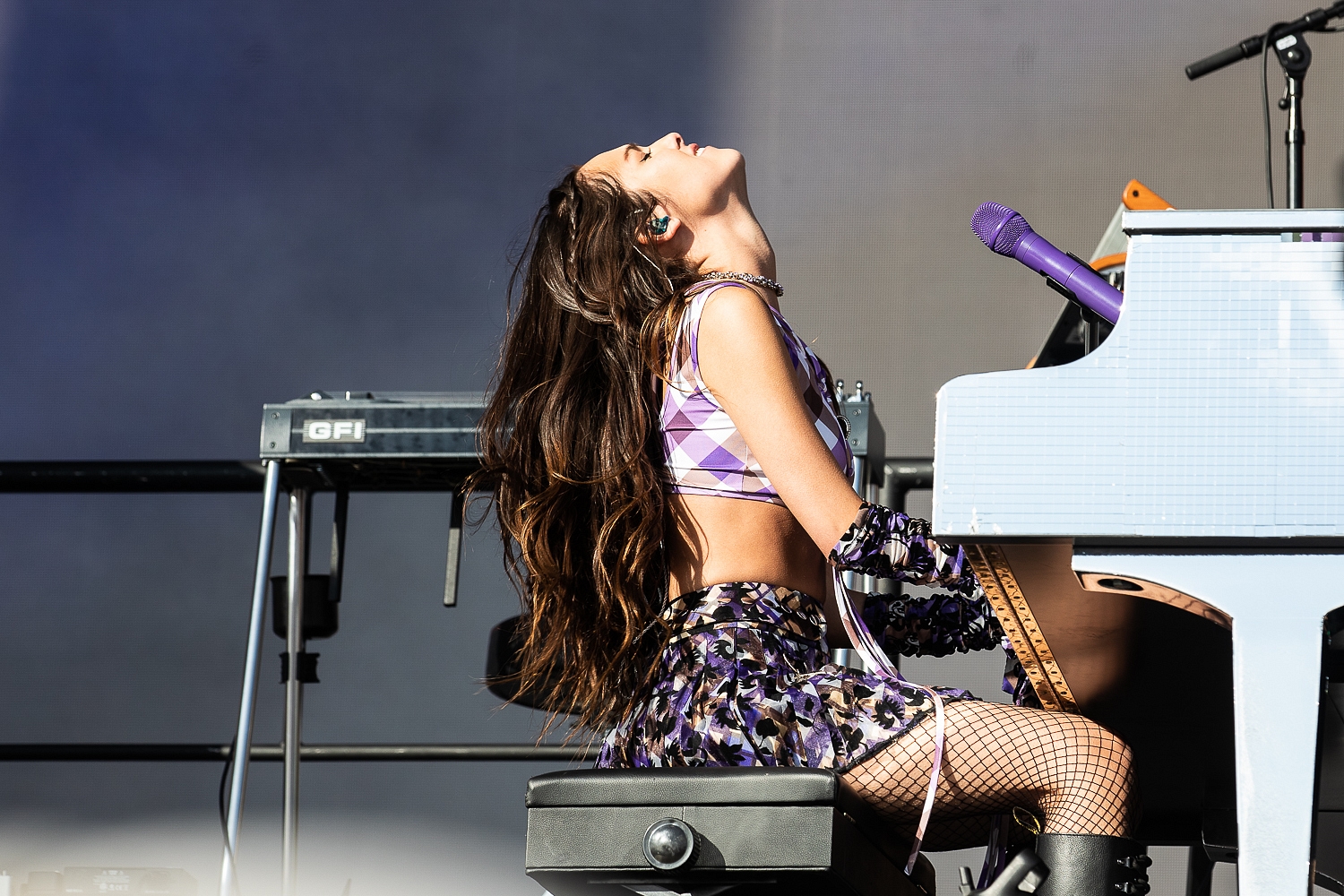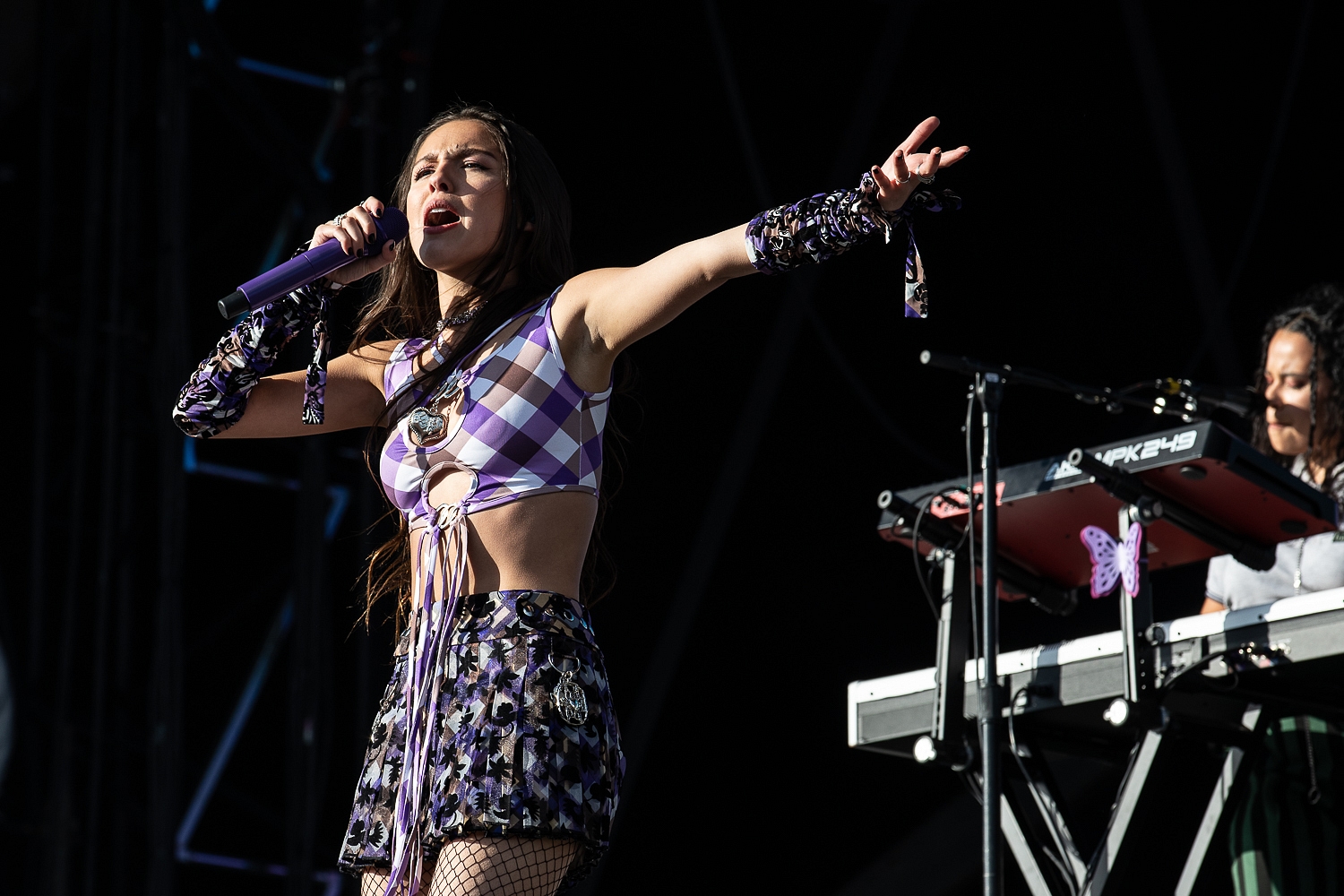 "What would make Ol-Rod such a glorious headliner is just how much the singer wears her youth with unabashed glee."
And so to Olivia. Much like Billie's debut Glastonbury performance in 2019, which had to be upgraded due to sheer demand, when Rodrigo slayed the Other Stage in 2022, it felt like a true moment. Since then, 'GUTS' has only seen her star rise astronomically further; at the time of writing, 'Vampire' is on its 12th week in the Billboard Top 10 while the album itself outsold the rest of the UK Top 10 combined on its first week of release. The comparisons to Eilish's trajectory are undeniable, but what would make Ol-Rod such a glorious headliner - one to rile up the grumpy old men and send the kids into a flurry of excitement - is just how much the singer wears her youth with unabashed glee.
Debut 'SOUR' is an album that could only have been written by a teenager (albeit an extraordinarily talented one) in the flurries of dramatic hormonal emotion; 'GUTS' is a coming of age album that's completely OK with its protagonist still being a work in progress. Has there ever been a Glastonbury headline set so unapologetically aimed at Rodrigo's demographic, one that stomps and strops and cheers and cries with gusto, and wraps it all up in an aesthetic that's pure stickers-on-notebooks and sleepovers with your mates? Add to that her previous form in creating Glastonbury moments, having brought out Lily Allen for a duet of 'Fuck You' just as the US senate was attempting to overturn Roe v Wade and you've got the potential for a headline like no other.
Not only has Olivia Rodrigo got the 'GUTS', you bet she'd have the glory too.
Read More
Featuring King Gizzard & The Lizard Wizard, IDLES, Tkay Maidza, Sleater-Kinney and more.