Advertorial feature
Pixey & other artists team up with Focusrite to launch Scarlett 4th Gen
Five acts from around the world are celebrating the new range of the world's best-selling audio interfaces.
For the better part of two decades, Focusrite have been at the forefront of at-home recording and now, twelve years on since the launch of its innovative Scarlett range, the audio brand have announced details of its latest incarnation, the Scarlett 4th Gen.
Today (Thursday 31st August), Focusrite have unveiled plans to release a reimagined range - including its Solo, 2i2, 4i4, Solo Studio, and 2i2 Studio interfaces - which all offer even greater audio specifications and creative opportunities, all while still being incredible easy to use for solo artists or multi-instrumentalists who want to work from the comfort of their own home studio. The even better news? The interfaces all come in at well under £300, ensuring the Scarlett still offers the highest quality experience but at the most reasonable price point.

What's more, the brand have teamed up with a handful of new artists from across the world - including DIY favourite Pixey - to showcase the innovative new technology behind their latest range of products. Alongside Pixey, the brand are highlighting a new generation of music makers from around the world, including Shanghai-based singer-songwriter Nei-Nei, German act Philine Sonny, Mexico City-based multihypenate Adryanna Cauduro, Minneapolis singer Mayyadda and LA artist Hailey Knox, who have all been able to explore their music with the help of the Scarlett range.
Check out Pixey's performance, as part of the campaign, below.
Some of the new features on the Scarlett 4th Gen range include -
Huge 120dB dynamic range, using converters from Focusrite's flagship RedNet range - found in high-profile studios around the world.
All-new, remote-controlled preamps with 69dB of gain for great sound from any mic.*
Re-engineered Air mode with Presence, and all-new Harmonic Drive.
Auto Gain automatically sets the perfect recording level.*
Clip Safe monitors recording levels and automatically adjusts the gain to prevent clipping.*
Brand-new custom-designed headphone amp for the best playback ever heard from Scarlett.
Redesigned Dynamic Gain Halos with output metering, modernising the iconic Scarlett Gain Halos.
Redesigned headphones for Focusrite's market-leading Studio packs, with flatter frequency response and greater comfort than ever before.
Refreshed Easy Start tool, making it easier than ever to get set up and recording in minutes.

*Scarlett 2i2 and 4i4

Want to know more? For more information on Focusrite's new Scarlett 4th Gen range, head to their website now.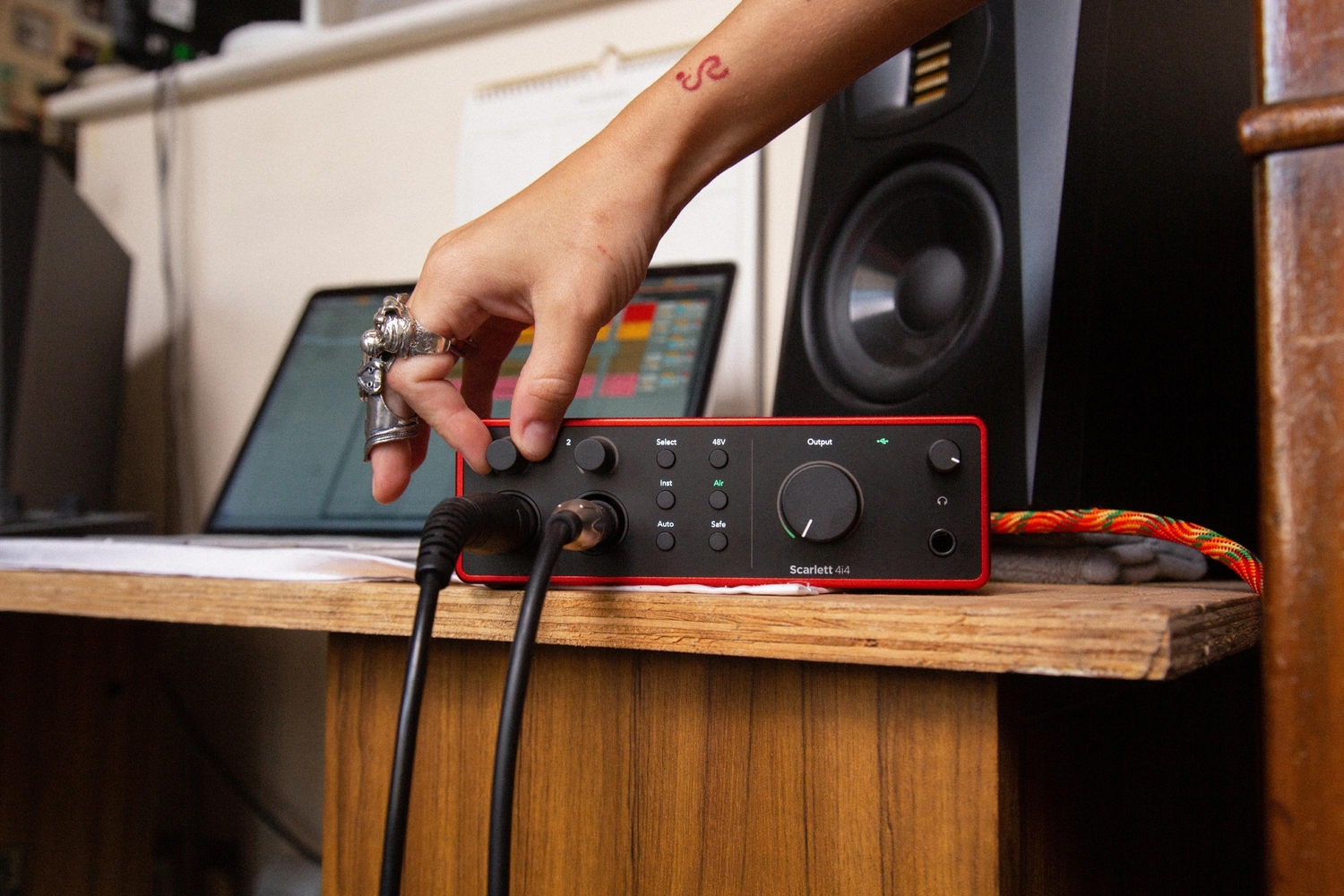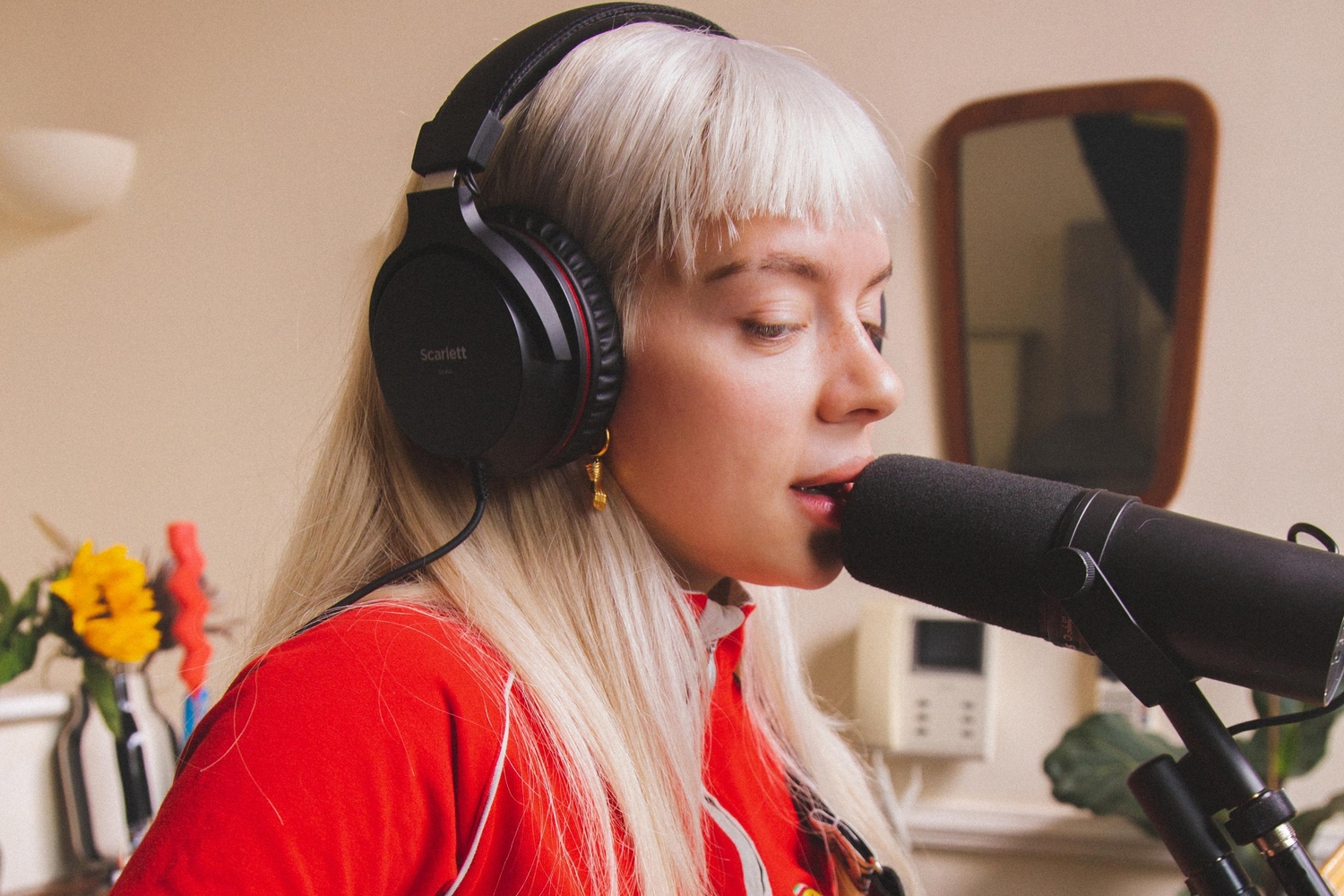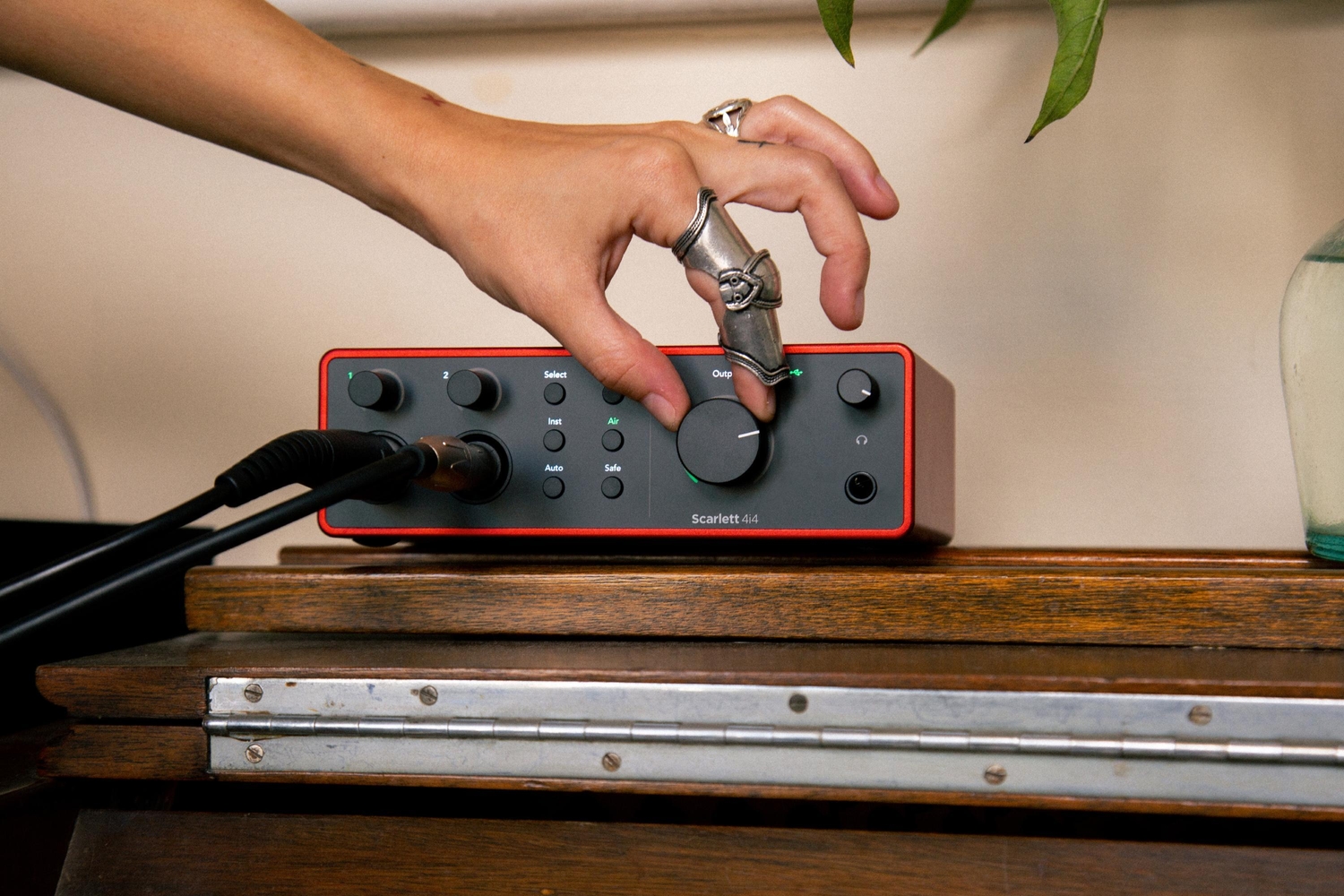 This feature is brought to you as part of our paid media partnership with Focusrite.
Read More
Featuring James Blake, Romy, Marika Hackman, yeule and more.