Progress Report: Gus Dapperton
Fresh from a huge tour and with a brand new vid out today, New York's Gus Dapperton tells us what he's planning next.
New York's Gus Dapperton has been having a stratospheric rise ever since his 'I'm Just Snacking' song shot him into the starlight. Blending R&B, indie and pop influences, with his signature standout vocals, colourful lyricism and arty production techniques, he released his first LP 'Where Polly People Go to Read' earlier this year following 2017's debut EP 'Yellow & Such' and the February follow-up 'You Think You're A Comic!'.
The record explores Gus' - real name Brendan Rice - experience falling out of love and subsequently finding it again. Releasing the video for 'Coax & Botany' today, the middle track of the album that marks the switch to falling back in love again, the new visuals were directed by his IRL muse and GF, artist Jess Farran.
Catching up with him a while back, we've got the inside scoop on what the genre-blurring artist is planning next.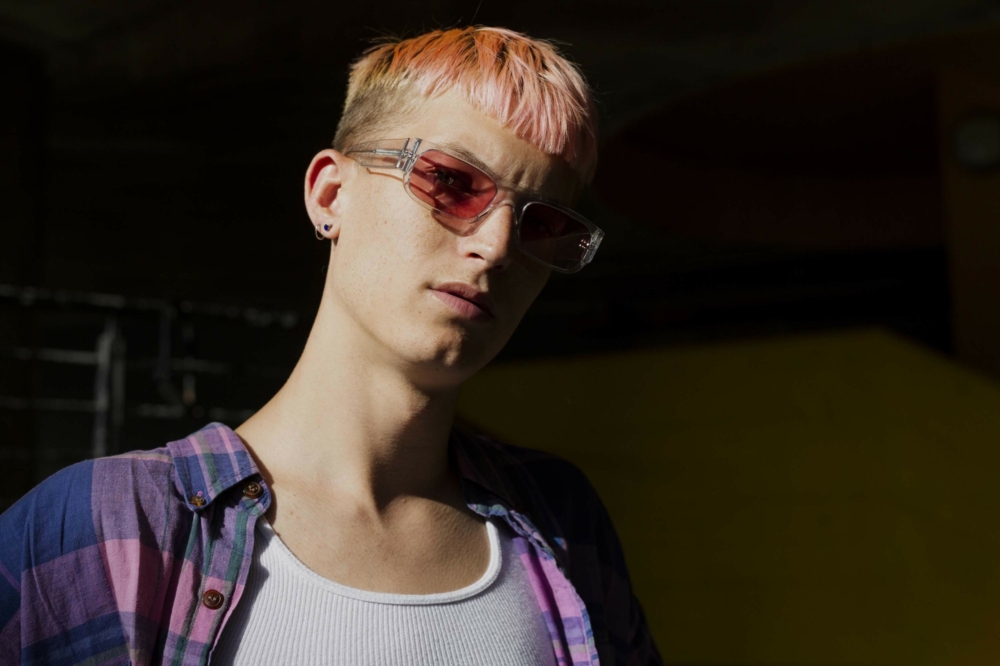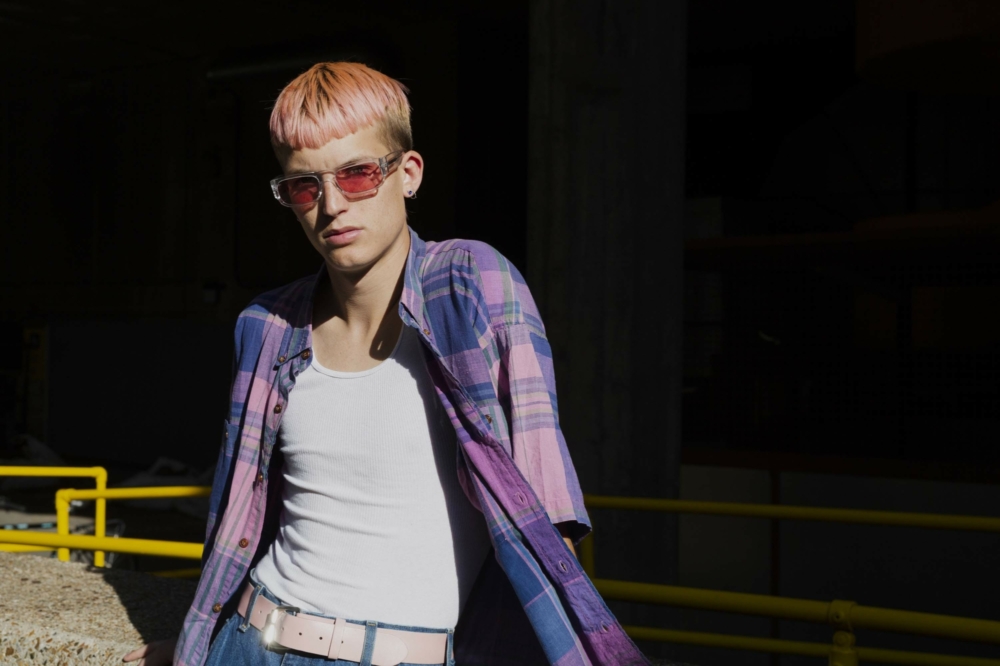 Hey Gus! How's the tour been?
It's been good. We've been playing mostly festivals so with the in-between shows it doesn't feel like it's a proper headline tour. It's been really fun though, I love touring.

Where's the best place you've been so far?

Honestly, the places we haven't been to yet. We played most of the UK cities. Random cities like Leeds were really fun. Everyone was singing the words, like screaming them! Utrecht near Amsterdam was good too. TRNSMT [Festival] was very cool too. All the festivals we've played are now the bigger festivals, last time around we did one or two, and these are all pretty big.

Your debut LP 'Where Polly People Go to Read' came out in April. How's the reaction been to it so far?

It's been good! It's been decent. It's been like half and half really. Half of people seemed to really like it, and the other half hated it. It's kind of what I usually expect, so it's been what I expected.

The record is kind of in chronological order of the last few relationships I've been in. The first four songs are about falling out of love and they're kind of about deceit. Then the fifth song starts being about falling into new love and experiencing new love. By the end, it's just the realisation of being in love and what that entails. The songs are just in chronological order of my life over the past year maybe.

I always write about love and heartbreak and stuff, but I think that it's almost like making - I'm not trying to sound disappointed or conceited - but it's almost like when a comedian makes a clever joke but it flies over everyones head but then half the people still laugh because the delivery was funny? On the surface level they all sound like pop songs but they're not, there's a lot more that goes into them. They're all very beat-heavy and dancey. On the surface level you can take all that and read it word for word and it be one thing, there's a straight forwarded metaphor meaning, and then there's a deeper one that relates to me. I like the people who maybe don't get what all of it's about but they trust that they all have a little bit more depth in them. You don't have to know what it's about! People can listen to it and interpret it for themselves and then it relates to them in a different way than it relates to me. There's some where people are just like "oh, this is a shit pop song!".

What are you working on now?

On another album! It's pretty much all written so we're looking at top of next year.

What can you tell me about it?

It's about self-reflection, sort of. It's a bit more emo. I started feeling more emo. I just kind of feel like I felt in high school. I've always been really independent but I feel like there have been a lot of forces trying to make me feel less independent. It's just stressing me out a little bit. I know what I need to do to get through it but that's the vibe. I like that kind of music though and I liked when I used to make music like that.

I can't really say when it'll all be done and happening, but I have a really strong vision for it. I'm planning all the elements and what I want to look like, what I want to sound like and how I want it to be.
"I think a lot of people who do like my music, what they like about me is that I just make whatever I want to make."
Is it quite different from your first record?
Yeah. I think some people have really specific sounds and they make music the same way almost every time, but I make music in different ways every time. I think that's good to embrace the change and I think some people will understand and some people won't, but I like to embrace it. I listen to so much music it would be setting me back if I didn't express what I wanted to express and was like it has to sound like the same. I hate this "Gus Dapperton sound" thing. I think a lot of people who do like my music, what they like about me is that I just make whatever I want to make.
You've been working with your sister too right?

Yeah we work together all the time! She's got tons of really good songs. She put one out recently called 'Brat' and I produced that, but she wrote all of it. She's a great singer and writer.

Are you planning on working with other people outside the family?

Yeah, I'd love to do that, but I'm very selective. I've started to branch out a little bit. I used to hate collaborating because I was very driven. I think I'm at the point now where I can chill out and expand a little bit, so I'm starting to do that. Definitely in the future it's something I'd love to do. Not necessarily even with my own music but just work on other peoples music and do some production and stuff.

It's been three years since you dropped your debut track. How has the journey been since then?

I think by the time that came out I had found my sound and I'd not really mastered everything but I'd got to a point where I could really just make what I heard inside my head and what I wanted to make. Since then, I've really just been evolving and expressing myself like I have always been. It's always just been the same old me.
I think that touring and going to all these places definitely inspires me. Not to write about that place or environment or what happens, but it's just stimulating going to all new environments and soaking up their atmosphere. It makes me want to write. I write most of my songs on tour and make loads of demos.

How's that experience?

I'll just be chilling and then all of a sudden I'll grab my Macbook. I usually make music on my Macbook. I'll just be on there on the keyboard. Whenever I get the chance to write on the guitar or piano that's preferable but when I'm in the car I'll just start producing.

What else have you got planned for this year?

I have this big fall tour coming up and I want to put on a really good show for all those cities. We're going to a lot of places that I haven't been before. I'm bringing my friend Spencer on tour with us and I just want it to be really good, so I'm really focussed on that at the moment. At the end of the year we're going to Asia and Australia that I've never been to before. I'm really excited to do that.

Get your copy of the latest issue