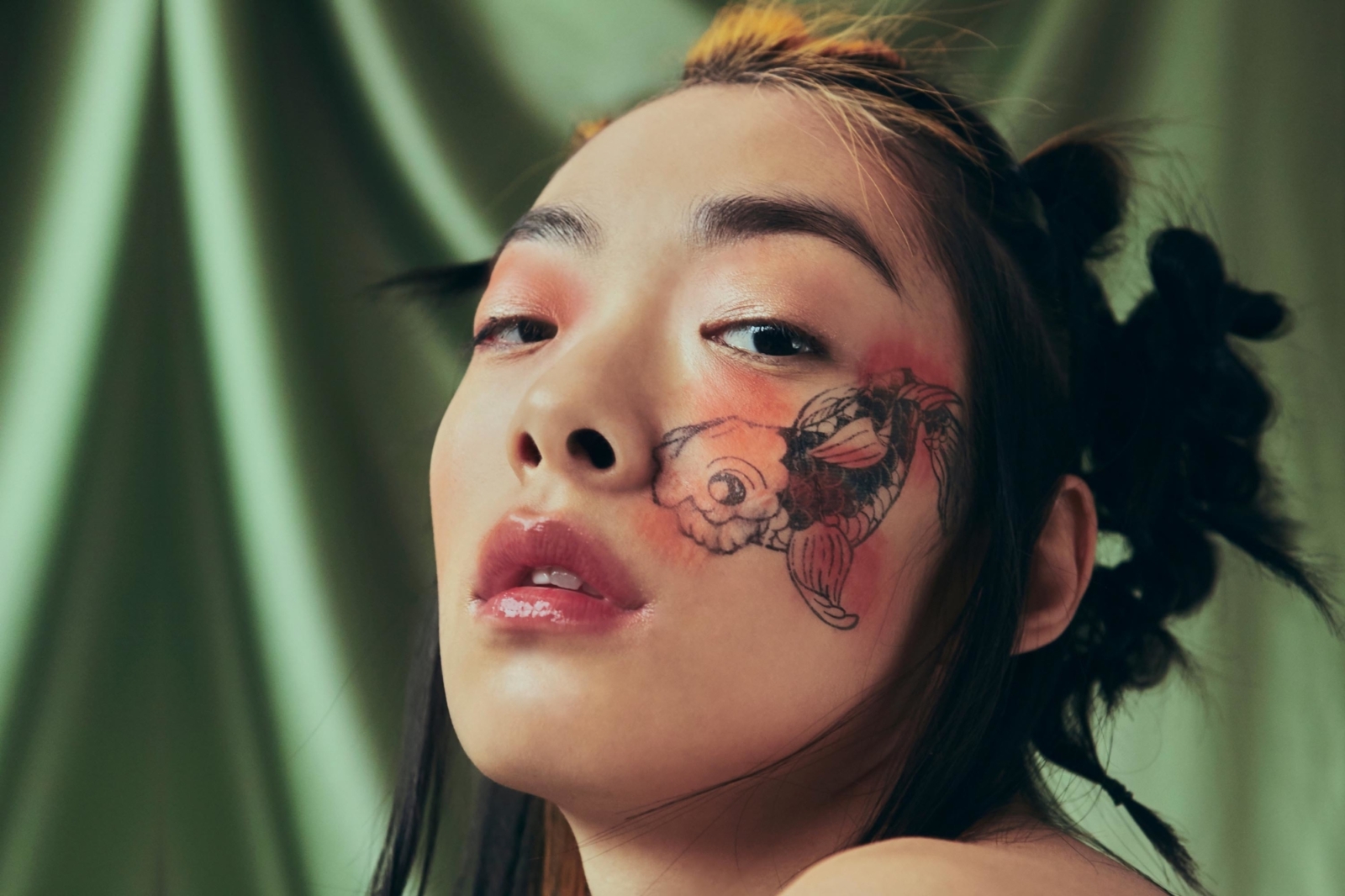 Photo: Jess Farran
Rina Sawayama: "Us pop girls are really trying to lift 2020 in the only way we can!"
We catch up with pop's biggest new star to dig into her game-changing 2020.
When she landed with nu-metal infused pop banger 'STFU!' back in November last year, it was obvious that Rina Sawayama was poised to become our new favourite pop star. Now, merely twelve months later, she's delivered one of DIY's albums of the year, led the way for a new wave of pop gals, and pretty much just smashed it all round.
After being right up there in our fave albums and fave tracks list thanks to her banger-packed debut 'SAWAYAMA', we caught up with Rina to look back on her breakthrough 2020.
Hey Rina, how are you?
I'm OK thanks! Currently just at home putting up my only two Christmas decorations I have in the house: very 2020. I'm looking forward to a break as I'm sure everyone is!
2020 has been an incredible year for you - how's the experience been?
It's been a rollercoaster. Thinking all the way back to January, I was gearing up for a world tour, naively putting together concepts, styling, choreography and auditioning the band. That's sad to think about, and I'm really hopeful for the new year to be able to tour this record and for all the people who rely on the touring industry to get their livelihoods back.
The album went amazing on SO many levels, and it changed my life completely for which I'm so grateful for. But the experience of 2020 has certainly been tough in lots of ways for me on a personal level. One of those things is not being able to see my family and celebrate the success of the album, which I think was theirs to celebrate also, given the topics I wrote about. It's totally worth it when I get messages from my fans that the record has been a source of comfort against such a difficult global backdrop. Like a lot of people I'm looking ahead now and I hope people continue to give generously, be grateful and for lots of positive action in 2021.
"It was always my plan for my debut to be authentically me, and I can't believe people loved it."
It feels like 2020 has been a year for the pop girls to shine. Why do you think that is?
Weirdly 2020 has been a year of lots of amazing music, film and TV because we've gone in hard with escapism and challenging topics at the same time. Whether it's Halsey's record, or Dua's, or Chloe x Halle - it's felt like a bit of a golden era for pop for a while. Us pop girls are really trying to lift 2020 in the only way we can!
You've been at the forefront of boundary-breaking pop this year - has your plan always been to shake things up?
The experience has been really mind-blowing because I thought people would find the record too weird. It was always my plan for my debut to be authentically me, and I can't believe people loved it. Every week I see new reaction videos to my record on Youtube and it's crazy that people are discovering it even eight months later. I'm just so grateful, that's really all I can say. That, and I'm baffled.
'SAWAYAMA' and songs like 'XS' seem to be placing high on all of the end of year lists (including ours!) right now. Did you have any idea when you released them that people would love them so much?
NO WAY! I was hopeful people would be open to different ideas but I was nervous to put out - what I realised in hindsight - is such a diverse record. I mean, no one asked for a nu-metal song next to a dance track, next to a PCD-inspired bop. It's given me a lot of hope and confidence in my songwriting, which I really didn't have before. When I released the record at the peak of the pandemic, lots of publications were letting people go, and editorial content including reviews were obviously not a priority which I totally understand. So it's amazing to see those publications putting me on end of year lists.
"The arts should be there to support everyone in the UK."
You spoke openly about not being nominated for this year's Mercury Music Prize. Do you think that the discussion around your album being exempt because you don't hold a UK passport will change things?
I hope so! I can't say for sure, but I spoke with the chairman of the BPI and they are looking to change the rules for this year. With Brexit making the headlines again and that calling into question a lot of people's statuses in this country in the coming years, the arts should be there to support everyone in the UK.
How else do you hope your album has changed things in the music game?
I hope Asian people who wanna make music feel like there's a space being created for them. If that's changing for the better, then I'm happy. And if songs like 'Chosen Family' have provided an auditory safe space for people who are going through difficult times in lockdown, then that's all I can hope for.

What's been your funnest moment of 2020?
Probably my birthday; it was luckily when we could actually see six people safely so I saw my closest friends I have in London. I was very fortunate to have a garden - albeit disgusting and totally un-manicured - so we had a lot of barbecues.
What are you currently working on now? Can you tell us any goss about new music?
I am writing new music! Right now I'm taking a proper break and enjoying reading and collecting ideas ready for a writing trip in the new year, but I have demoed some stuff that I'm SO excited about. There's not much more goss to say than that but I've been thanking the universe for giving me some creative juices finally
Obviously you've got some big plans for 2021, what are you hoping to achieve?
To play 'SAWAYAMA' live! If that can happen safely, it's priority number one. I need to see my fans in person.

Get your copy of the latest issue