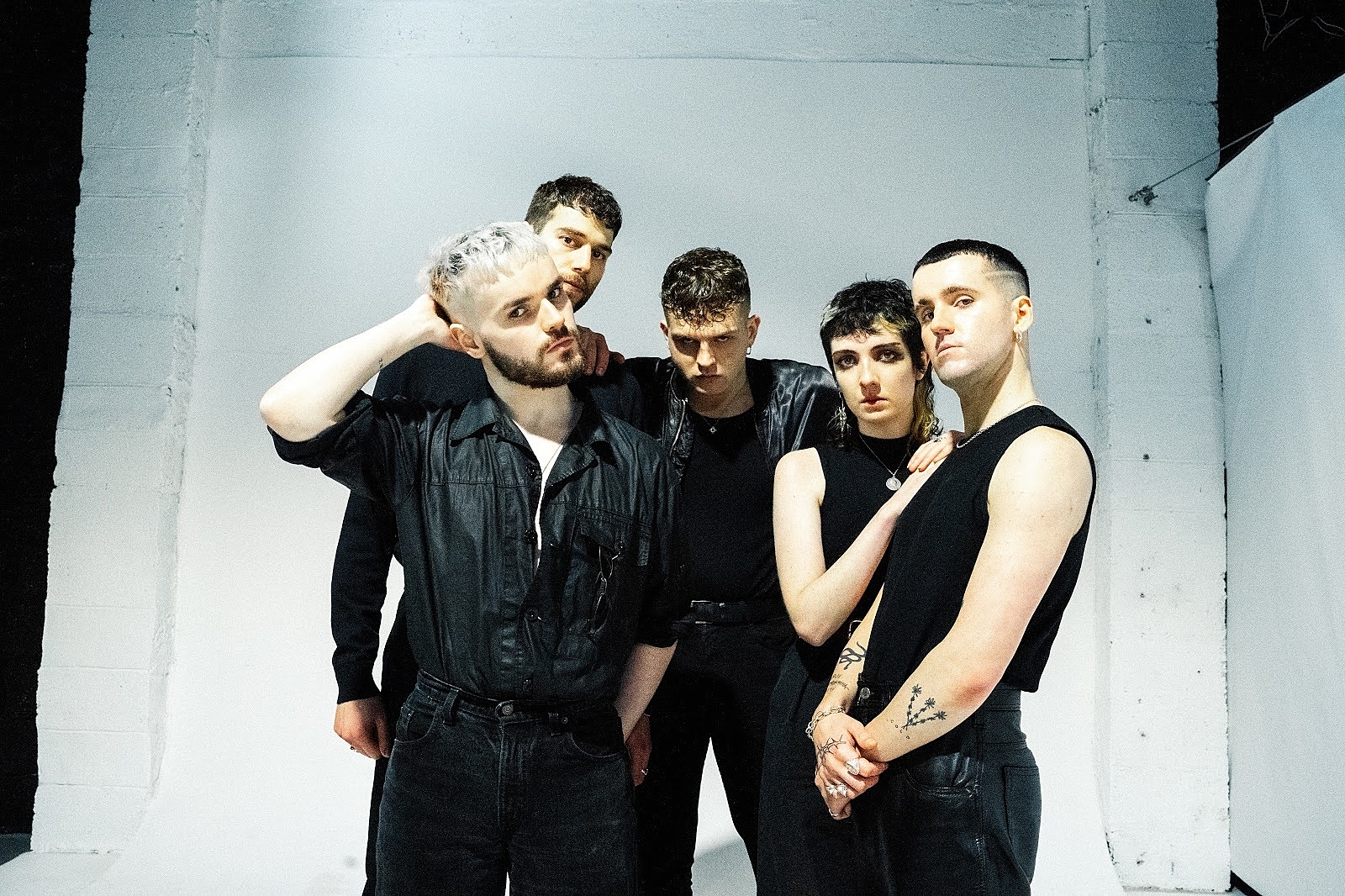 Photo: Rory Barnes
Neu The Neu Bulletin (VLURE, Kasai, spill tab and more!)
DIY's essential, weekly guide to the best new music.
Neu Bulletins are DIY's guide to the best new music. They contain every new track by an exciting, emerging artist that's been played at full volume in the office over the past seven days, whether that's a small handful or a gazillion gems. Just depends how good the week's been.
We've also got a handy Spotify playlist where you can find all the tracks featured in Neu, so you can listen to all our hot tips in one place: head this way!
In recent years, Glasgow has birthed an influx of bands drawing from the artier end of the synth spectrum, from Walt Disco's androgynous, flamoboyant indie to The Ninth Wave's icy goth pop. Now, the debut single from Vlure arrives to transplant another intriguing arm to the city's glorious monster: this time adding a feral aggression to the canon. For those who remember the much-missed Amazing Snakeheads, there's a similar sense of wild-eyed, unhinged abandon to vocalist Hamish Hutcheson's howls, yet around him 'Shattered Faith' is a shimmying new wave dance of cold keys and propulsive beats. (Lisa Wright)
Kasai - Drunk Diary, Weed & Liquor
The latest to join the Dirty Hit crew, West London's Kasai is calling out the bullshit on latest track 'Drunk Diary, Weed & Liquor'. Reprimanding the shitty behaviour boys exhibit after having one too many, Kasai's latest is a slick and intoxicating R&B-leaning statement of intent from the rising artist, driven by her mesmerising delivery. Described by Kasai as the "first song where I began to find more of my voice", it's a direct, emotion-filled example of the striking songs she's set to conjure up. (Elly Watson)
French-Korean newbie spill tab may be talking about vulnerability on new track 'PISTOLWHIP', but this track is anything but held back. Beginning with her self-described "piano with a Westworld vibe" that even has licks of Billie Eilish in its sound, her latest quickly erupts in a cacophony of electro-infused thrashing synths and drums. A shapeshifting and throughly compelling exploration for the fast rising artist, it shows spill tab's wildly fun experimental side, and we can't get enough. (Elly Watson)
45ACIDBABIES - Mommy's Favourite 1
With a name like theirs, you could reasonably expect Dutch outfit 45ACIDBABIES to be reaching in the same ballpark as 100 gecs or any of the current technicolour hyper-pop crew. However, though 'Mommy's Favourite 1' is still something of a sugar rush, it's shooting more for an '80s-pop-meets-'00s-indie hybrid than the computer game tech apocalypse of that lot. Propelled along with an irrepressible bounce, there's a pure giddy joy that hits when the guitars kick in for the chorus; more classic than their name might hint at, yes, but no worse off for it. (Lisa Wright)
Aziya - Slip!
An undulating, lip-curling introduction, Londoner Aziya's debut might showcase the vocals of a could-be pop star, but its video - a dark-lit, grotty performance shot in an underground venue - you sense shows more where the singer's heart is at. Having cut her teeth posting one-woman-band covers of Grimes, PJ Harvey and more online, the 21-year-old's first original skulks by on prominent drums and tactical guitar shots, but there's radio-friendly ambition there too: it'll be intriguing to see which direction she takes it. (Lisa Wright)
Yuki Dreams Again - Cold World
Merging elements of electronic, R&B and alt-pop, Montreal's Yuki Dreams Again is once again showing his flair for playing with different sonic soundscapes on new track 'Cold World'. A genre-blurring and effortlessly charismatic offering from the 23-year-old that details "minding your own business but mostly letting loose and ditching the 'overthinking monster' inside", 'Cold World' is a compelling new'un that'll have you bopping along in no time. (Elly Watson)
Allison Ponthier - Cowboy
"It took New York to make me a cowboy," sings Allison Pontheir contemplatively for the opening of her bold debut single, just a few bars before the song bursts into technicolour pop life. A gorgeous country-flecked offering which sees her detail her journey to discovering self-acceptance with her sexuality, 'Cowboy' is a charming but bold track which doubles as an empowering first step for the Brooklyn artist. (Sarah Jamieson)

Get your copy of the latest issue