Versus: The Wytches and Kagoule grill each other ahead of All Years Leaving 2015
Ahead of Birmingham two-dayer All Years Leaving this weekend, the two grungy outfits put each other in the firing line.
Ever wanted to know Kagoule's dream hip-hop collab? Or what The Wytches would do if they shrunk in the washing machine? First of all, why on earth have you been pondering these questions? Are you okay? Secondly, we're here to help.
Ahead of All Years Leaving festival this weekend (!) in the sunny climes of Birmingham's The Hare & Hounds, we sat down with the two snarling, grunge-inspired outfits and got them to shoot the shit with one another, taking it in turns to ask all those oh-so-important questions they've been dying to know the answers to.
Cue the madness. Tickets for All Years Leaving 2015 can still be nabbed from here if you're speedy. Speaking of speedy, Speedy Ortiz sub The Wytches on Friday night, which is nice. Also playing across the two-dayer - East India Youth, Spring King, Chastity Belt and so much more. On Friday night, DIY vs. Killer Wave and PNKSLM DJs will also be there spinning the hottest new tunes for the delight of your ears (probably just that new 1D on repeat, from our end). The full-line-up can be found in delightful poster form below the chat.
Gianni of The Wytches, to Kagoule: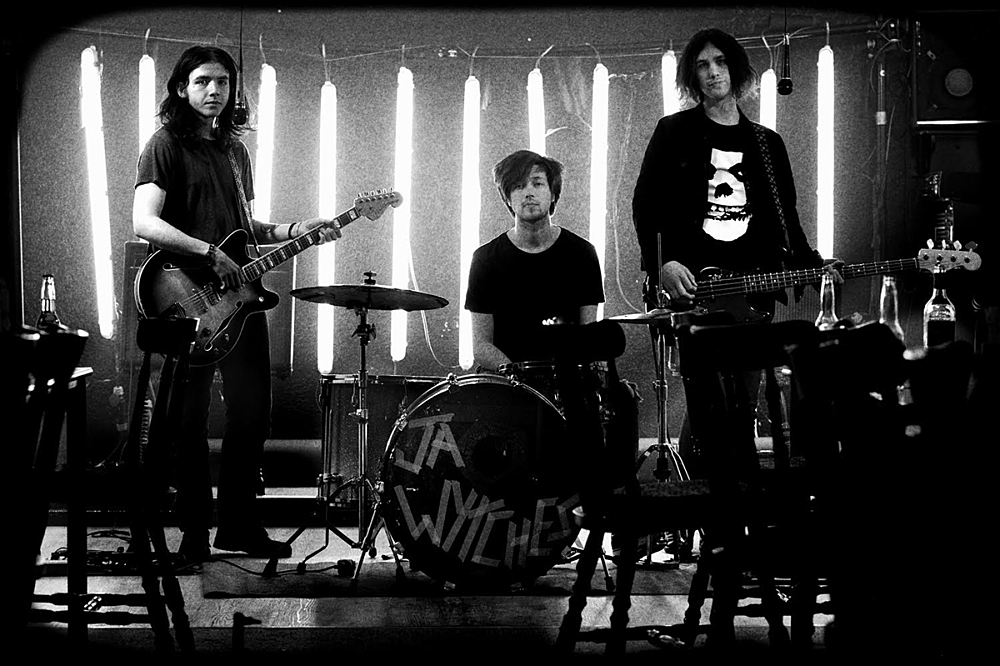 Who in the world would you like to take a bath with and why?
Danny DeVito (as Frank Reynolds) because he is one succulent egg of a man.
What's your favourite mountain?
Who's Kagoule's best cook and what's their best dish?
Cai is well known for his signature Ragu Kagu.
I wanna hear a gross, puking, drunken fall-down-the-stairs story, go…
One time I was so gross, puking and drunken that I fell down the stairs.
Who's your favourite action hero and why?
Danny DeVito (as Frank Reynolds).
What famous dictator would you like to resurrect and have a drink with?
Being from the midlands like us, have you ever been to Peterborough? What do you think of our humble little town?
We got our passports from there - it took roughly three hours.
If you had to collaborate with a hip hop artist, who would it be?
Have you ever been on a lads holiday?
Lawrence almost did, but our manager lost his passport, so he dodged a bullet I guess.
Do you ever get so sick of doing/talking about music, it puts you off it a little bit forever?
We spend half the time making gutteral noises at each other and I would be scared to think what would happen if we didn't have music to talk about.
Cai of Kagoule, to Dan of The Wytches: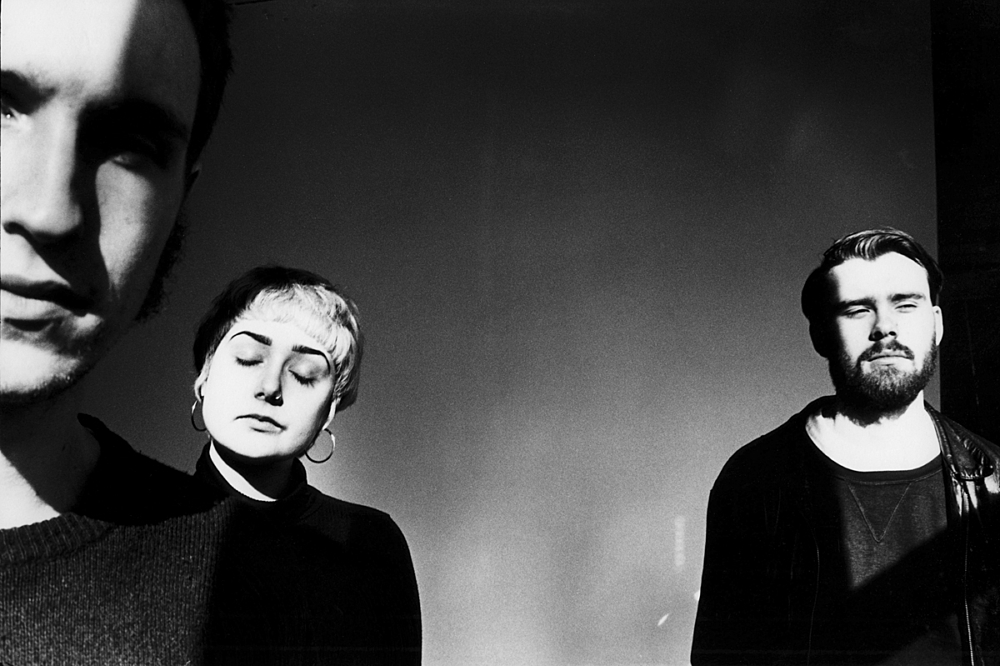 I do! I do! Where are you taking me for our honey moon?
We would have to go to the Caribbean, Cai. We could sip cocktails on the beach together and watch the stars appear as the sun sets on our wonderful new lives together.
Most vivid dream?
I always get scary aeroplane dreams, hence why I'm really scared of flying. I always see them crashing and then have to see everyone inside. They are horrible horrible dreams. Luckily I haven't had one in a while.
You've just made your own 6ft x 6ft guitar pedal. What the hell does it do?
It mutes Gianni's drum kit.
Every human is a reincarnation, who/what were you?
I was a basking shark. Floating through the ocean and basking in the mid day sun. Looking amazed by it all. What a life.
That will be £6,000,000. Just remind me, what plastic surgery are you having done today, sir?
I'm having my chin done remember! I want you to make me look like Bruce Campbell.
Guitar riff that shattered your brain?
When I was a kid I remember hearing 'New Born' by Muse. That riff, man.
You fall into the washing machine and you shrink in the wash. What do you do now?
Well I'd be trying to escape my dog because she will try to eat me. There is a gap under my cooker, I'll probably set up camp down there, it will be warm at least. If I escape I'll go live under the pier. Then I'll spend my time setting mini trip wires for tourists that walk along it just to relieve my boredom.
What do you think music is going to be like in 300 years?
Undervalued and free for everyone everywhere. I think there will be a strong divide between real musicians who play instruments and corporations who programme every element of a song and churn them out to the robotic public. Hang on. Kinda like today really.
What question do you least like being asked and why?
Why I don't eat animal products. Not that I don't want to spread the word, it's because the person asking more times than not wants to challenge me on it, which I don't have time for!