Architects: Fighting With Shadows
Over the last sixteen years, Architects have faced more than their fair share of hardship; on their tenth album, they're diving headfirst into the darkness and pushing to evolve even further.
Take a glance out at the world right now, and it's not all too difficult to wonder where the title of Architects' tenth album - 'the classic symptoms of a broken spirit' - came from. Even putting aside the wider world's horrifying news cycle, the growing sense of turmoil in the UK alone feels like enough to keep our fears maxed out, with the cost of living crisis looming large. After the last three exhausting years of pandemic-based uncertainty and trauma, it's beginning to feel like many of us may be feeling those symptoms on a daily basis.
"Especially in this country, it feels really strange," nods frontman Sam Carter as he takes a break from the photoshoot taking place next door. "You know, it's been October 1st and I'm genuinely worried about my next heating bill, and I never would've paid that any mind before."
It's these rather unglamorous markers of domestic life that now seem to be playing a major part in the lives of musicians and creatives. After almost two years of not being able to play shows due to Covid, artists are now having to cancel tours because of inflation and petrol prices, while Brexit has added a fresh layer of red tape to performing overseas. Add to that the more everyday stresses that everyone is facing right now, and it all starts to get a bit bleak. "It feels dark," Sam adds succinctly.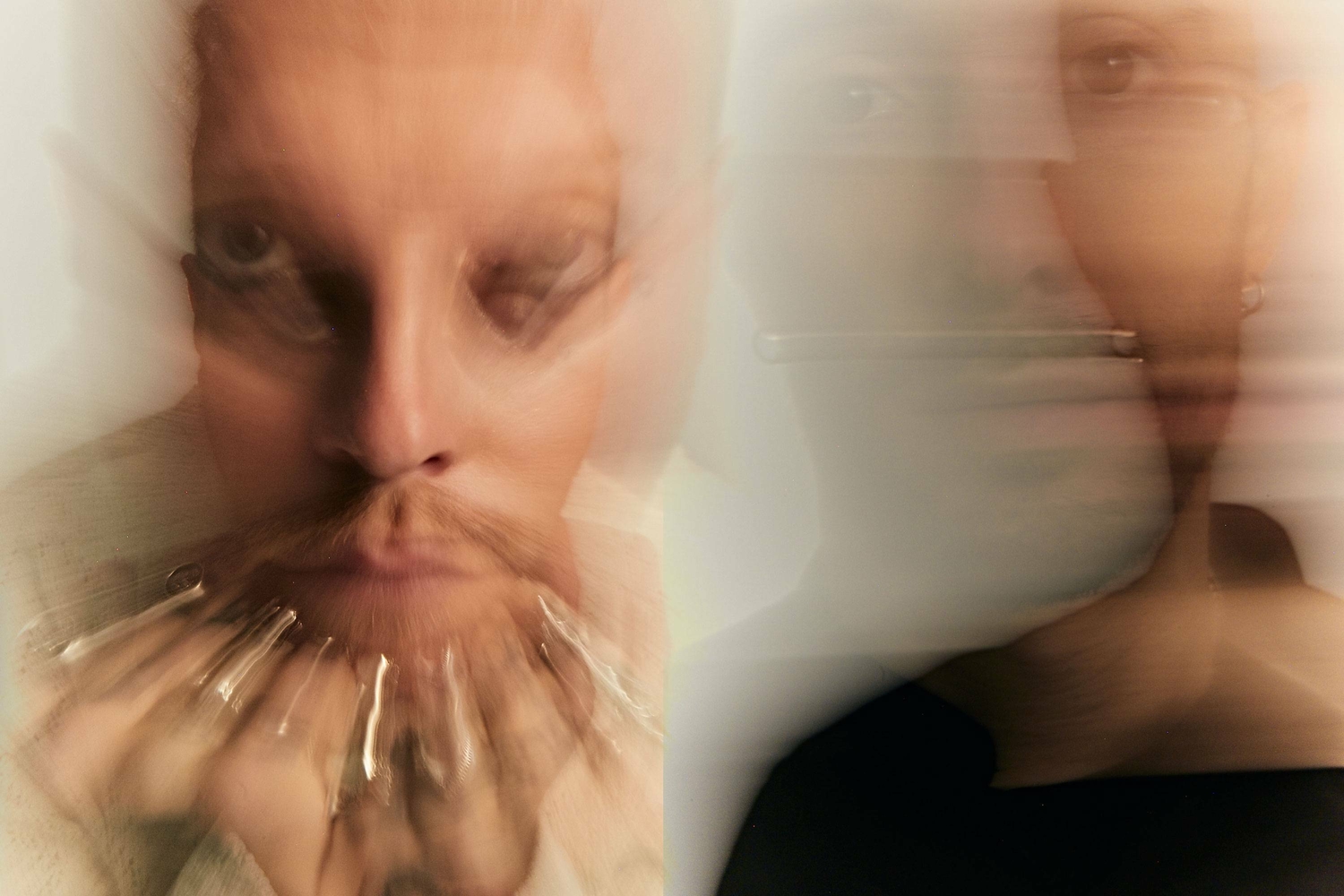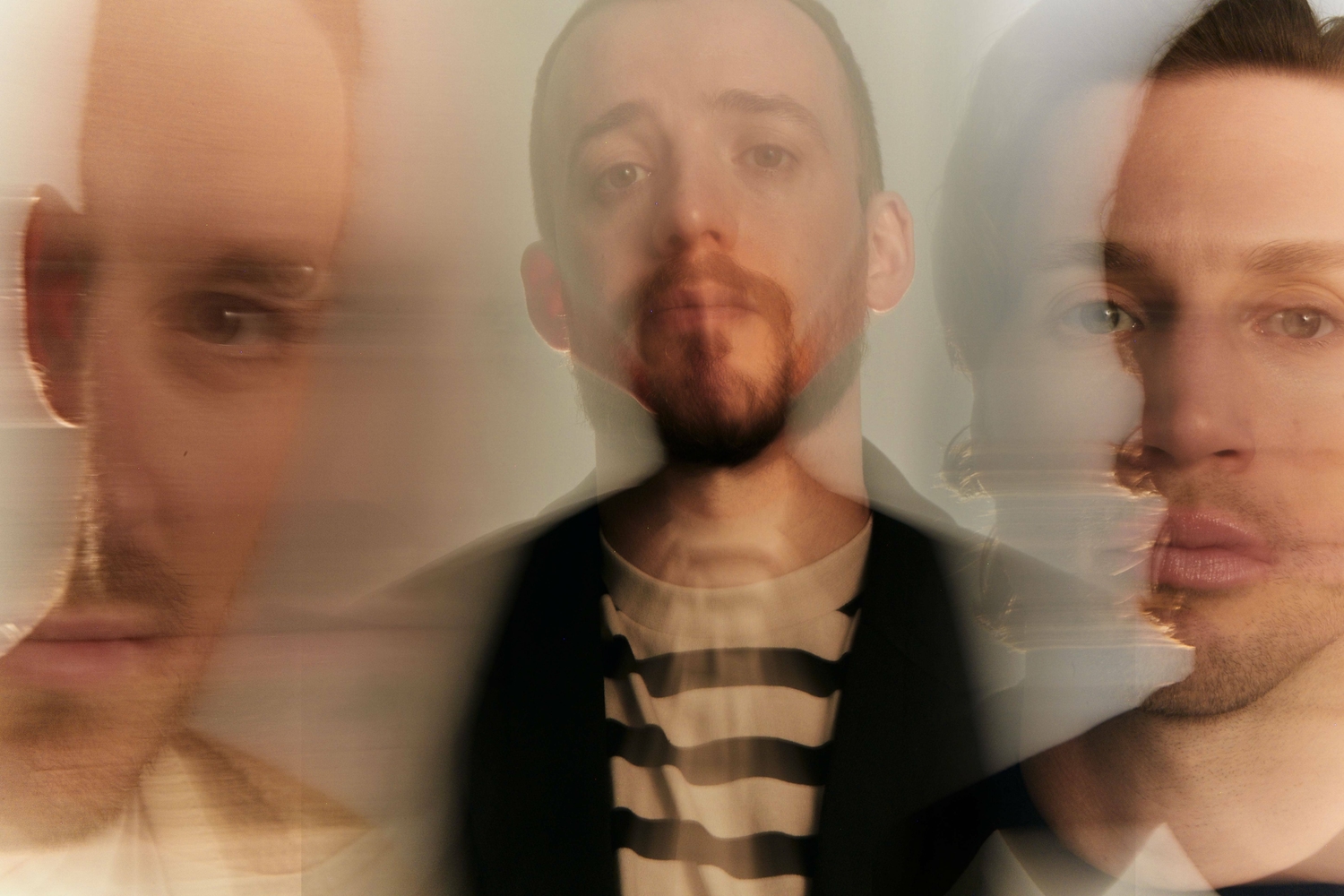 "
Some of the best records ever wouldn't exist in this climate because of the internet and the way people write stuff off.
— Sam Carter
As a band, Architects have rarely shied away from dealing with their hardships head on. Even after their guitarist Tom Searle passed away from cancer back in 2016, the quintet - completed by drummer [and Tom's brother] Dan Searle, guitarists Josh Middleton and Adam Christianson and bassist Ali Dean - vowed to continue on, working even harder to both honour his work and forge a new legacy for the band altogether. The trio of albums released following his diagnosis and in the aftermath of his death (2014's 'Lost Forever // Lost Together', 2016's 'All Our Gods Have Abandoned Us' and 2018's 'Holy Hell') would go on to solidify the band as one of the standout voices in UK metal, and work as a means to process their grief; it culminated in a career-high show at London's Wembley Arena in 2019.
Their next step would be even bolder; for last year's 'For Those That Wish To Exist', they expanded their sonic approach, creating a multi-faceted and cinematic opus which saw them pair ferocious riffs with swelling strings and soaring vocals, all across a weighty fifteen-track running time. It also saw them wrestling with more hefty subject matter - political turmoil, the climate crisis and the generally chaotic nature of modern life - which ultimately concluded on the more hopeful note of closer 'Dying Is Absolutely Safe'. The record entered the UK Album Charts at Number One, and saw their meteoric rise continue.
Presumably though, given their impressive history of pushing creatively forward, Architects aren't ones to dwell too much on their past successes? "Yeah, we don't really care about thinking of any of that," Sam responds, before self-correcting. "I mean, I do! I do genuinely really care! It just blows my tiny little mind too much. It builds a pressure on you that's not real, and is not a thing that you should think about. Also, you don't want to carry yourself around thinking, 'Oh, I'm a Number One-selling artist'. It's a real fucking joy - it was like Leicester winning the league; it wasn't supposed to happen, but it happened and it's absolutely amazing. But it doesn't change the standards that this band holds itself to, and I think, if anything, it made us work harder on this record to make it better, because nothing's given, you know?"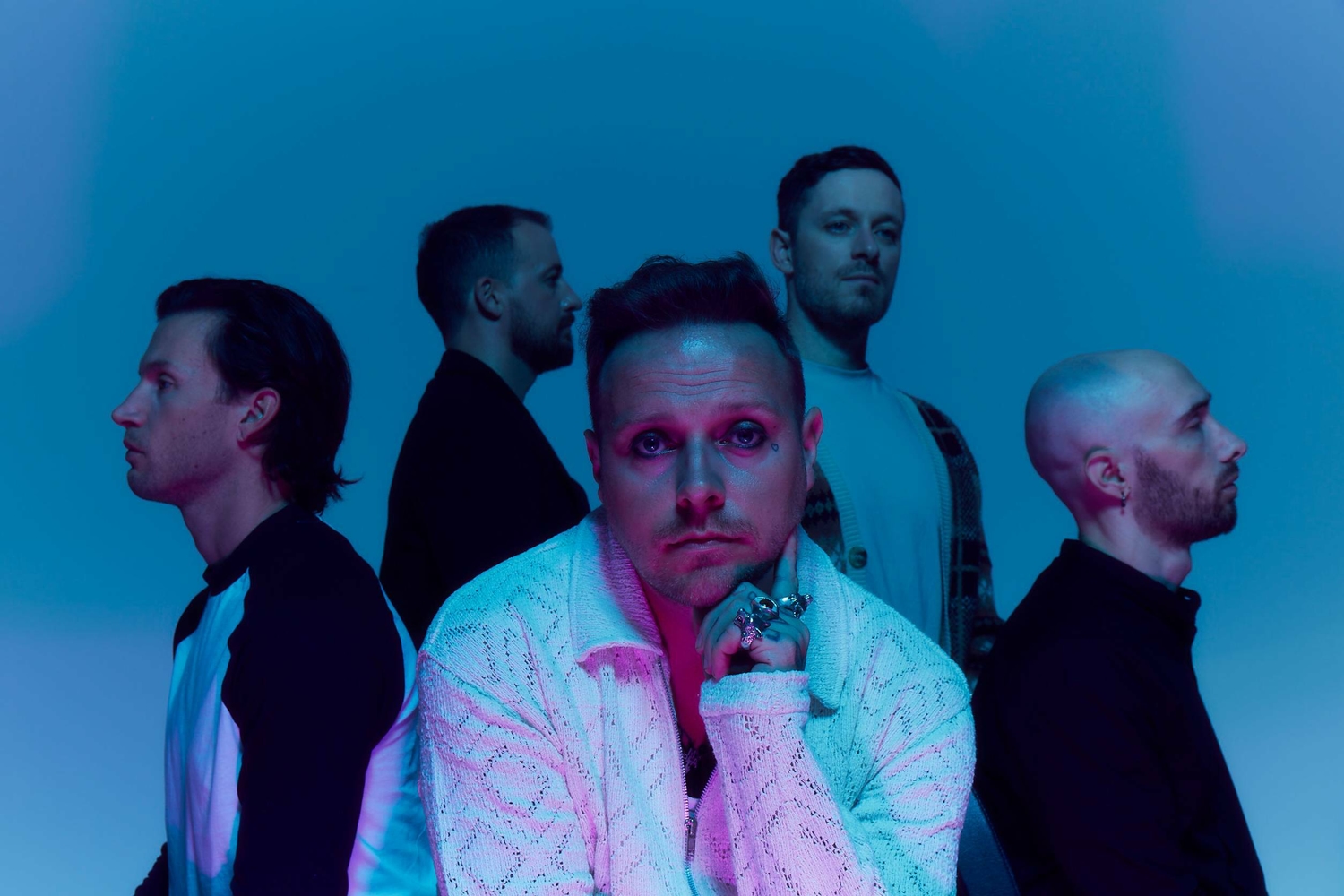 "
You're only here once. If you want to try something then fucking try it.
— Sam Carter
Unlike its predecessor, which was mostly written remotely during bouts of Covid lockdowns and restrictions, 'the classic symptoms of a broken spirit' took shape in a much more tangible, live sense and saw Architects attempt to stretch themselves in different ways. "With this one, it was like, let's not do strings. We just did Abbey Road as well," Sam notes, referencing their session at the iconic studio where they re-recorded a handful of 'For Those That…' tracks with a full orchestra, "so we'd kind of done our string quota. [Instead] we wanted to lean into the more industrial side of things that we were doing.
"It's more focused," he continues, nodding to the album's more concise tracklisting. "I think the main thing that we wanted to take away is that it just had to be different to the last one because [their release dates are] so close. I didn't want it to be like, 'Here's Side B', or for anyone to hear it and think that these were leftover songs. Nothing from 'For Those That Wish To Exist' came over and we had 22 songs. The other six [tracks] just went [onto the scrap pile]; there were B-sides and stuff that we've actually recorded, but we just weren't into. So they're up for sale if anyone wants to buy them…" he laughs.
Taking over Middle Farm Studios in Devon, the band found themselves setting up across different rooms to tackle separate elements of the writing and recording process. In contrast to the more restrained method of remote writing, being back in a room together gave them a rejuvenated sense of creative freedom, allowing them to bat thoughts back and forth, and trial things in real time. "Being in that situation was actually really cool, and you're just so inspired because you're around so many ideas," he says. "Even if some of the ideas don't stick, you're not embarrassed because there's just so much flying around."
It was this set up that led to the album's first single 'when we were young' - a frenetic, hardcore-leaning track which help set the anthemic tone of the record. "That was an idea that I came up with and spoke to Josh about as we were leaving one night in the studio," Sam explains. "We'd listened through everything we had, and I felt like [we] were missing something, and explained this idea to him. Then when we came in the next day, we were having breakfast and he tracked the full demo of the song. We listened to it and were like, 'This is fucking great!', so me and Dan went and tracked a chorus for it straight away. By that evening, Dan was tracking the drums that are on the record; it was done in the space of 24 hours."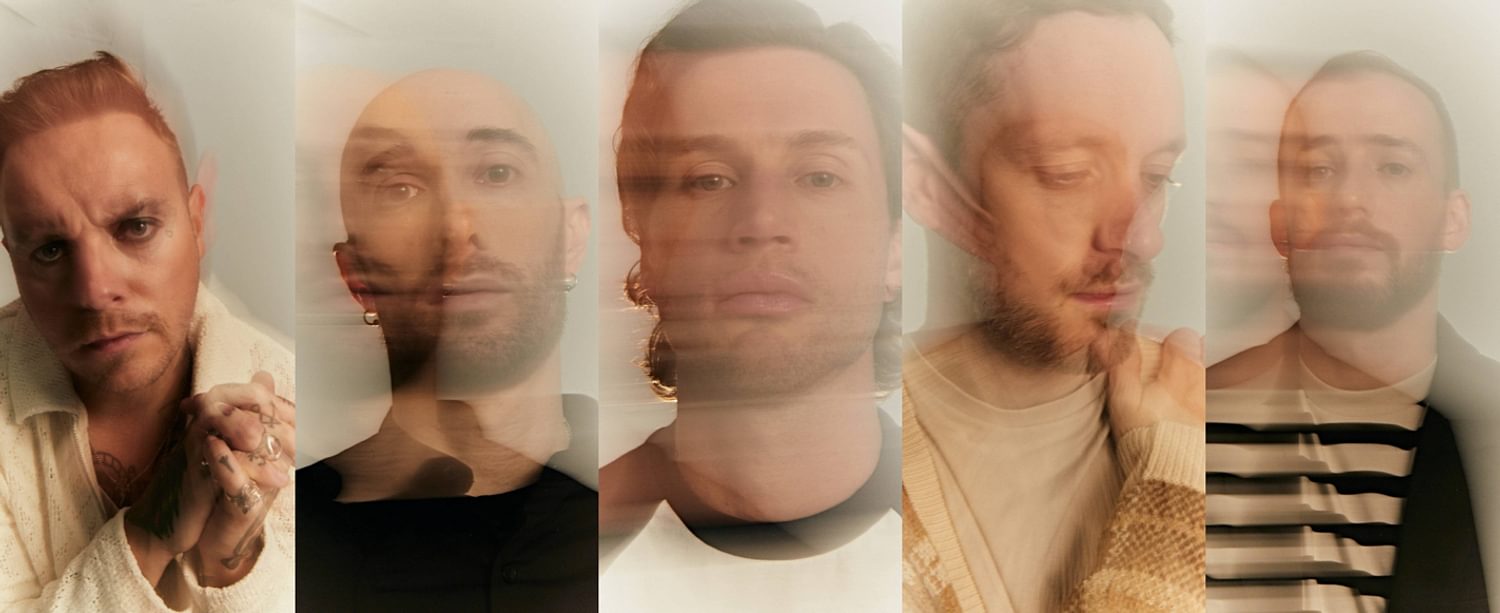 "
[This album] had to be different to the last one; I didn't want it to be like, 'Here's Side B', or for anyone to hear it and think that these were leftover songs.
— Sam Carter
This same energy can be felt throughout the record. A real gear change, 'the classic symptoms of a broken spirit' is a more relentless offering that's propelled into life by the electrified introduction of 'deep fake', and sets out their intention to pair colossal riffs and industrial sonics with huge, arena-worthy singalongs. But while, for the band, the process felt intuitive and freeing ("I think you've just got to do what makes you happy really," the singer notes), their sonic shift hasn't been well-received by all. Despite a positive reaction to 'when we were young' - which has now had over seven million plays on Spotify - its follow-up 'tear gas' garnered a mixed bag of feedback.
"I saw people were slagging off 'tear gas' big time, they hated it," Sam explains, tapping into the critical and instantaneous nature of social media. "I [said] it a lot during the last campaign, and I still stand by it now: some of the best records ever - and the most important genre-defining records - maybe wouldn't exist in this climate, because of the internet, because of the way people write stuff off. Everyone has a voice and everyone thinks they are critics."
It's not even the first time the band have faced such feedback. "Back when [2021 single] 'Animals' came out, it was so brutal," Sam admits. "I just didn't read any comments anymore. It was horrible. It had me in tears. You've worked so hard, and you know, you put your soul into it. And then you get absolutely fucking slated." As ever, there's an ironic twist. "Now it's the biggest song in our set. It's probably a career-defining moment for the band."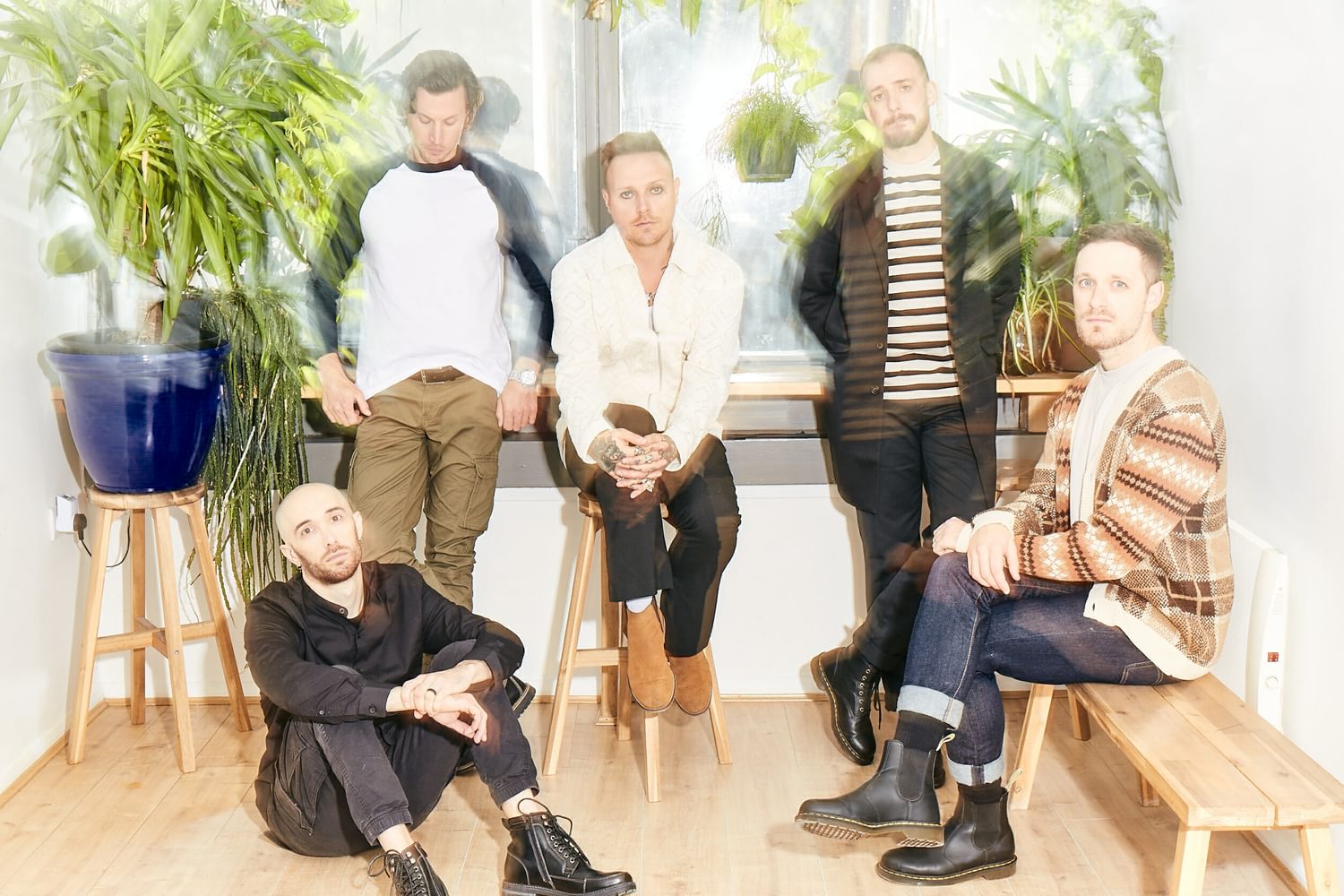 "
It doesn't make you more of a man if you don't cry - I cry at the fucking Bake Off.
— Sam Carter
It's a particularly tough issue for the frontman in light of the community he's part of. While rock music has defined itself as a place where all outsiders are welcome, there's something particularly jarring about some people's readiness to dismiss artists so quickly; authenticity has always been such a gold standard for the genre that any move to change or evolve can be quickly written off as selling out or abandoning their standards.
"It's supposed to be this very inclusive place where everyone's like, 'It's our safe place'," he notes. "You know, 'Everybody's welcome'. And it's not true. Everybody's welcome if you just stick to the rules, and the moment you don't - you start dressing a different way, or expressing yourself another way - you're not cool anymore. I get shit for wearing eye make-up and wearing flares and just enjoying myself. And I'm like, how would someone like Bowie exist now?! But that's fine. Ozzy wears make-up! I'm perfectly happy to have people make pops at me because I just always think it just says more about them than it does me. You're only here once. If you want to try something then fucking try it."
Needless to say, it's still shocking to hear what some commenters have levelled at them. While trolling and online abuse are subjects we're constantly hearing about in the news, to be faced with it as an everyday reality is almost unthinkable. "The way people speak to bands and the way people speak to each other - just current discourse - everyone needs to be a little bit nicer," Sam nods. "I'm not asking you to like the record; I'm just giving it to you for free. You don't have to pay for it and be annoyed that you don't like it. If you don't, then that's fine, but just don't insult me or have a go at me, telling me that I'm pissing on my band's legacy, and Tom would be ashamed. That's a thing that I see all the time. I see it so much to the point where I'm almost desensitised to it."
One of the album's tracks deals directly with male mental health and the struggles that Sam and lyricist Dan have felt themselves. A menacing offering that slowly unfurls, 'burn down my house' attempts to wrench open the discussion about admitting how we're really feeling before it's too late (\"I'm sorry, I'm broke from all the time I spend/ Driving myself round the bend/ Drifting like I'm oil in water").
"Especially in men, we really want to just act like everything's fine, we've got it all under control, and we're completely fine," Sam admits. "You know, we just need to 'man up' and we'll just toughen up. It's just absolute nonsense. It doesn't make you more of a man if you don't cry in front of people or whatever. It's like, I cry at the fucking Bake Off. I cry at fucking adverts, I cry over videos of dogs. For years, I just suppressed this and held it all in. So I think if anything can come from someone in a band saying, 'Hey, I'm fucked and I'm not the finished article but I'm happy to share my entire journey with you so it keeps me here', it's important."
Though the backdrop of Architects' tenth album is set against the darkness of present times - whether via our endless fascination with bad news in 'doomscrolling' or the anxiety that surrounds the unknown future of life as we know it in 'be very afraid' - the record is, against all odds, also designed to provide some sense of catharsis. "Last time, there was a bit of hope! The hope was a cigarette and on this record we just fucking stubbed it right out!" Sam laughs. "But I think the important thing with this record is that someone will listen to it and be like, 'Yeah, I feel fucked as well'," he says. "You want someone to be like, 'OK, it's not just me that's fatigued by this entire situation'."
And although things may be particularly challenging right now, he's certain that there are reasons to be positive. Much like the pandemic taught us, it's about community, charity, and "more localised success stories". "You've just got to help where you can," he nods, before cracking a wry smile: "And write a depressing record for people to be sad with."
'the classic symptoms of a broken spirit' is out 21st October via Epitaph Records.