Angel Olsen: are we human?
Angel Olsen is opening herself up on her new album, but there's so much more to 'MY WOMAN' than its feminism.
Angel Olsen is learning to be clear. Having spent the last few weeks gearing up for the release of new album 'MY WOMAN', the North Carolina-based musician has found that sometimes her message gets misconstrued. Sonically, it's a record that's a bold step away from her earlier work, towards a shinier, more synth-driven sound. Despite that, 'MY WOMAN' is arguably her most personal album to date, exploring relationships, artistry and femininity. For Angel, it's vital the meaning is delivered with as much clarity as possible. It's understandably frustrating, then, when things get muddled…
With a title like 'MY WOMAN' she invariably finds herself drawn to conversations about feminism, social politics, and the complicated mess of identity. Yet, this third album is both bigger and smaller than that. It's about womanhood, sure, but also humanity, artistry, and beneath it all, the very specific experience of being herself.
"The title is 'MY WOMAN', and there is a woman - who is me - on the cover," she says. "I know that it's going to come up. As a woman there are certain things that are from a woman's perspective, though I feel like to say every piece of work that I do is feminist because I'm a woman and I have a woman's perspective is sort of a linear way of thinking. That's what I'm trying to project, by saying, 'Yeah, I am a woman, and I do see things a certain way but I am also a human. And I'm also a writer.' I'm also someone who makes songs, and who wants to project something in my songs that isn't necessarily just about a woman's struggle."
This isn't to say that Angel feels feminism should be left out of the conversation entirely. Rather that she would prefer people engage with the music and form their own opinions. "I guess that in some ways I asked for it, by being bold and knowing that it could be misunderstood,' she continues. "My main thing is [that people] just listen to the record, and then decide if it's a feminist piece of work. And if you think it is, if you see it in there then that's great, because it probably is."
Identity hasn't been the only factor to affect her newest work: this drive to engage with her audience has permeated it too. In some ways, the record has become a more broad artistic project than standalone album. To allow herself more control over the music's message, Angel started to write and direct her own videos, and used them as a means to tie the whole concept together.
"In the situation where I'm making videos, I can finally carry my music and my sense of humour and my image, and what I think about this thing that I did and see it all the way through," she admits. "No matter how busy I am or how limited I am by my experience - my very little experience - directing, I at least have a vision in mind when I'm writing a song. I'd like to be more in control of that." Her clips for 'Intern' and 'Shut Up Kiss Me' feature her in a glittering silver wig, singing unflinchingly in the middle of an empty roller-skating rink. "Even if the idea that I'm projecting through wearing a wig in my videos is projecting something that has consequences, at least I get to be the one to make that mistake. At least I can have more control over the final art form."
"I couldn't write a song to piano before. It took time to figure that out."
— Angel Olsen
This process does, however, see her learning as she goes. Throughout 'MY WOMAN', she's exploring her limits as an artist communicating with her audience. "It's very humbling, you know?" she says. "I realise that I'm risking certain things not coming across. But I would rather learn and put myself through the agony and the humiliation of it not coming across than hire someone and be like 'can you make me do some weird hand movements in this video? I just want it to look artsy and cool.' I don't think about my work like that. I don't think, 'Oh, I put all this effort into this record, now you can just have my image and make it whatever you want. Just do whatever you want with me.' I think that's a weird thing to do, you know?
"I'm testing people to see through the wig and to see through the synth music, and to hear my writing," she says. In the past, her dedication to authenticity has proven difficult to match to her artistic profile, but more recently, she's struck a comfortable balance. "To hear my voice, and to hear that it is me, actually. That's what's so interesting about it, is that it's actually very autobiographical."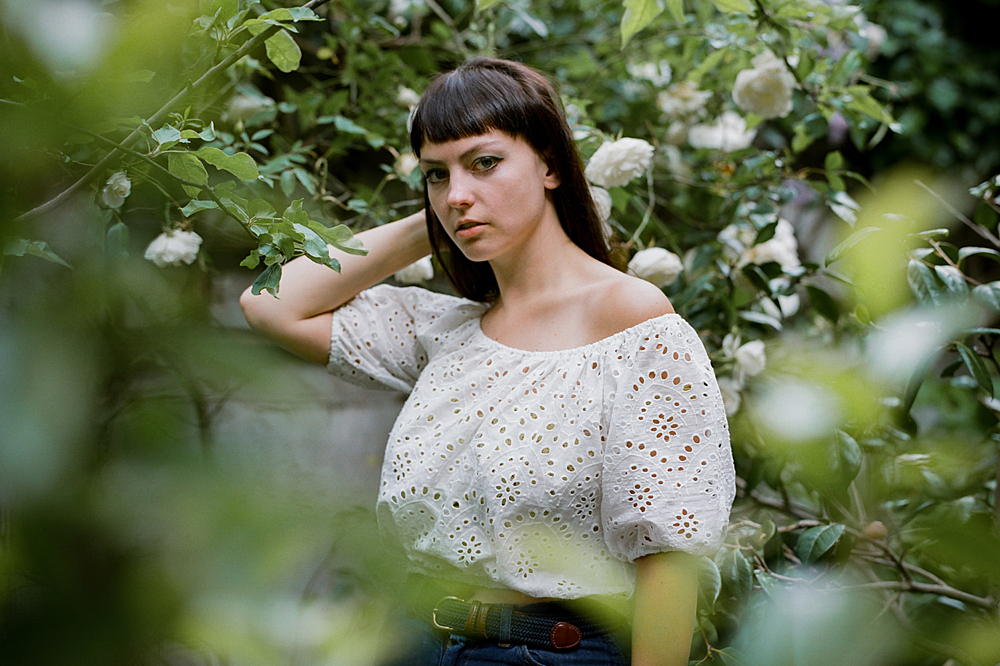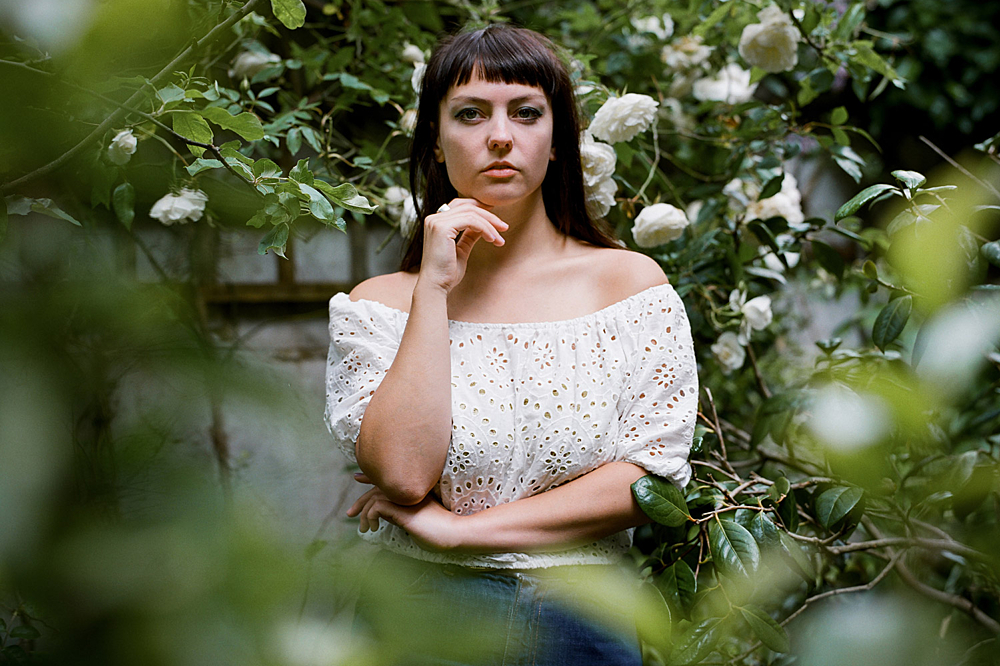 Underneath the layers of synth and glam is a nostalgic, quietly introspective record. While it may seem like a departure, in truth, it's something of a return to her roots. "I got a Yamaha keyboard from my biological family as sort of a parting gift from them, so I've had these objects around me from the beginning," she reflects. "It was just that folk happened to be how I started writing music. Now I'm starting to embrace R&B, and the different things that inspired me along the way. I couldn't write a song to piano before. It took time to figure that out." In particular, she says, the tracks that open and close the album - lead single 'Intern' and the crackling, piano led 'Pops' - are close to the bone. "I get obsessed with that theme of having the songs that bookend a record, and I think the songs that bookend this album are very literal. I hope that they apply to people and that they can come across to people in a human way.
"When I wrote 'Pops' I was like, 'What did I just do? I've never done anything like that in my life! Is that even me in it?'" It's clearly still hard to fathom for her. "I had to speculate if I was being an honest person in my writing. But then I spent time away from it, I reflected on it and I realised, 'This is me'. I'm opening up some parts of my life - I'm opening up my singing - and that, to me, made it interesting again."
Photos: Jenna Foxton / DIY.
Angel Olsen's new album 'MY WOMAN' is out 2nd September via Jagjaguwar.
Taken from the August 2016 issue of DIY, out now. Subscribe below.
Read More