Neu The future's bright for Blaenavon
School's been out for a while with this trio, and with a dark and intense debut album in tow, they're ready to make their point.
Pity the talented, young bands tipped from an early age and signed before they've finished their GCSEs. Whisked away, sent towards stardom by ditching studies without a second glance. For Hampshire band Blaenavon, they were advised to take a step back from music, to prioritise real life before diving headfirst into touring or records.
With that in mind, it might seem like the trio have been around forever - their rackety debut single came out back in 2013 - but business time is just beginning.
Last winter, they started work on a debut full-length with Jim Abbiss (Arctic Monkeys, Adele) at his self-built Cambridge studio. Cut to the present day and the finished LP is just beginning to hit home for frontman Ben Gregory. "It's just absolutely the most important thing in the world to us, this record," he claims. "If this was all I achieved in my whole life - to make an album as proud as I am of as this one - then I'd be pretty happy to die. I keep thinking it'll be really fun to get round to a second record but still, this won't come out for a while. I'm still living with it and I keep getting more and more proud of what we've done."
Back when it all started, Blaenavon had to hit pause on any progress they were making. Ben describes an experience of recording a track before "disappearing for three months for exams." He admits it was a "frustrating" situation. "We spent a long time after we finished school just getting our act together, actually," he remembers. "We were so not used to being in a band anymore. It felt like we started fresh. We went away for ages, wrote all our songs again, made sure we could play properly. Then we felt like we had a good collection."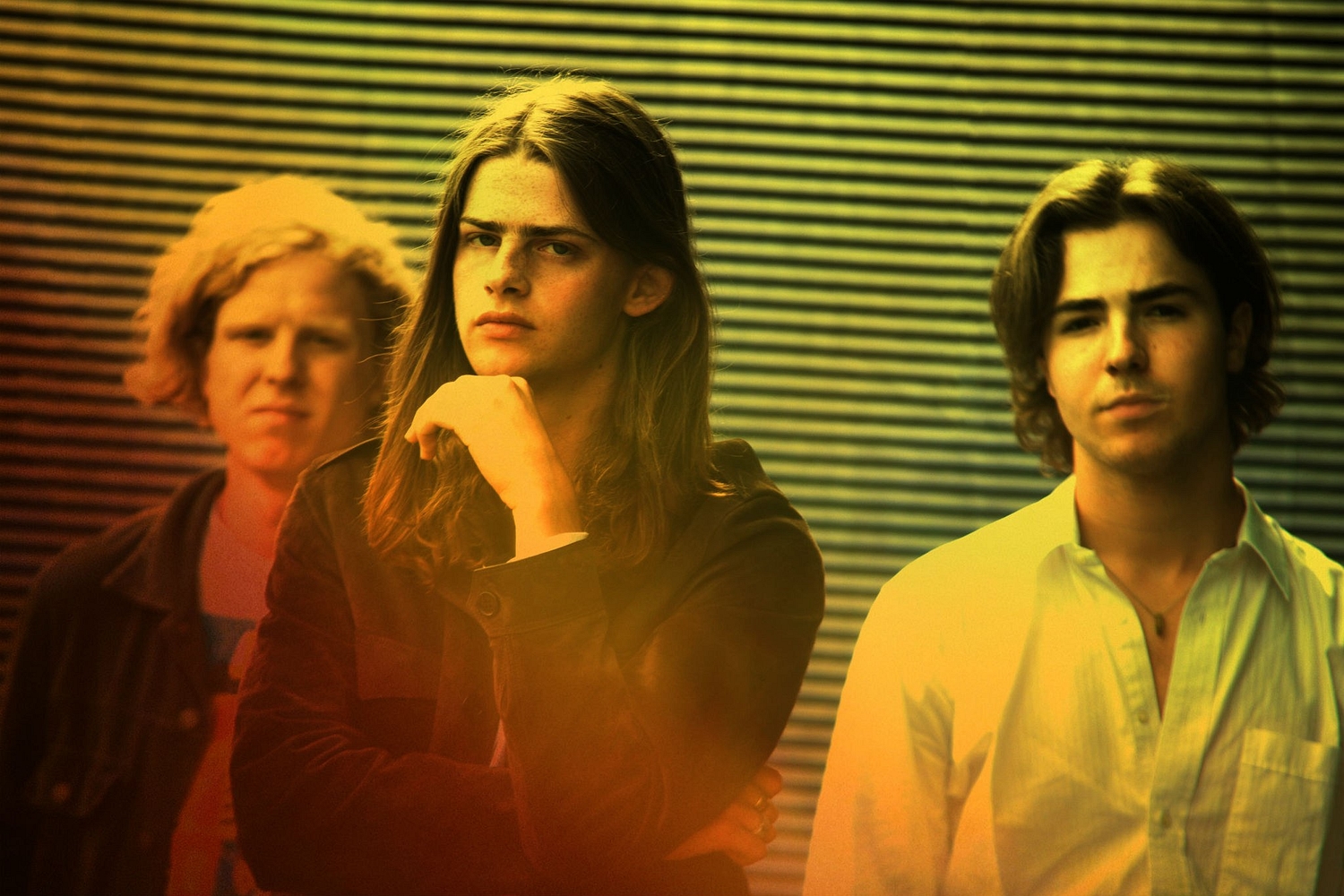 "If this was all I achieved in my whole life - to make an album as proud as I am of as this one - then I'd be pretty happy to die."
— Ben Gregory, Blaenavon
One half of the record harks back to day one, songs written back when the band were in their late teens. "I used to approach songwriting in a much more naive way," admits Ben. "It's more honest, lyrics people could easily relate to - no unnecessary nuances. So there's that side of the album. And then there's the more mature, strongly considered, experimental side. That's something I find a bit strange. It tells loads of different tales from a really long period of time. But the way the tracklisting is looking, for me personally it's all over the place, in the way it jumps between time periods. Listeners would have no idea which one is me being sad about being sixteen and which one is me being terrified about turning twenty."
Once this full-length finally lands, their years of waiting in the wings should finally come good. The way they speak about it, you'd be forgiven for thinking it's a matter of life or death. A lot rests on this record, but more than anything Blaenavon know they've made a big statement. In years to come, those annoying exams will be a blip on the radar.
'I Will Be The World'
Taken from DIY's July 2016 issue, out now. Subscribe below.
Read More
Featuring James Blake, Romy, Marika Hackman, yeule and more.