Class of 2020: Arlo Parks
Still in her teens, Londoner Arlo Parks is creating a lyrically-focused, sonically-complex body of work that's wise beyond her years. Don't trust us? Ask her increasing army of famous fans.
It's the day before Arlo Parks' biggest live show to date, and the singer is feeling pretty excited as she and her tour band arrive in London from last night's Exeter gig. Tomorrow evening she'll open for Loyle Carner at the capital's 10,000-capacity Alexandra Palace, something that she's clearly still trying to wrap her head around. "It's so crazy," she explains, "cause the first ever live show I went to was Loyle Carner at Shepherd's Bush when I was 15. It feels like this nice full circle moment that's confirmed to me that dreams do come true. It sounds like such a cliché but that's really how it feels."
Clichéd it might be, but it's a feeling that the singer might have to get used to if the success she's enjoyed over the past year is anything to go by. With her laid-back, soulful debut single 'Cola' having crept onto various end-of-year roundups in 2018, Arlo's fans already include Jodie Comer, Adwoa Aboah, Amandla Stenberg and fellow west Londoner Lily Allen, who named the track as one of her five favourite songs on Apple Music back in January. Over the course of 2019, Parks has also performed on the BBC Introducing stage at Glastonbury, joined Jordan Rakei on his European jaunt, released two stellar EPs and announced her first ever headline tour, taking place in early 2020. It's a pretty impressive list of achievements considering Arlo is only 19-years-old, though she discusses her vast array of musical and literary influences with an eloquence and maturity that makes it hard to believe she's still in her teens.
"I listen to a whole mixture of stuff," she says, pausing when asked the dreaded question of who she's been playing on the tour bus. "I've been playing a lot of Leonard Cohen recently, and also the Berlin techno producer Objekt, Sade, a bit of [Detroit 90s hip hop crew] Slum Village and a bit of [indie-folk singers] Aldous Harding and Julia Jacklin as well." With influences this eclectic, it's perhaps no surprise that her own sound is hard to pin down, incorporating elements of soul, acoustic indie-folk, dubstep and shoegaze-y bedroom pop, sometimes in the space of a single song. "I feel like listening to so much music means that what I do is a fusion of a lot of different things," she explains. "I've got a style that I hope is quite unique. And I like that, it makes it harder for people to put me in a box!"
"I feel like listening to so much music means that what I do is a fusion of a lot of different things."
Arlo also draws plenty of inspiration from a diverse array of literary influences too, throwing around references to everyone from the Romantic poet Lord Byron (the inspiration for her song 'george') and the feminist Beat poet Diane di Prima to the graphic novel series Judge Dredd, Angela Carter's The Bloody Chamber and the existentialist writings of Jean-Paul Sartre and Albert Camus. "When I was younger I was always writing fantasy books with mad plots," she explains. "Even now I write poetry and my lyrics are based on that poetry. If I wasn't doing music I'd probably be doing English Literature at uni."
This interest in words and storytelling sets the singer apart from her Gen Z peers, most of whom seem less concerned with lyricism than previous generations. "Personally, it's definitely a big part of my music, perhaps because a lot of what I listen to isn't necessarily contemporary stuff," she theorises. "At the moment it feels like there's more emphasis on feel and vibe rather than content and what's being said, but the music I like best still tends to be lyrically-focused." Consequently, it's Arlo's own lyrics that provide a big part of what makes her music so captivating. With references to therapy, anxiety and self-medicating with drugs and alcohol, songs like 'Super Sad Generation' and 'Sophie' offer vivid portrayals of a generation suffering from an epidemic of mental illness, something that Arlo has seen firsthand among her friends and peers.
"I'm not sure if it's that mental health issues are more common or if we're just more candid about talking about them, but either way they're endemic in our generation," she nods. '"I can never speak for everyone, but from what I've observed among my friends, social media is setting all these crazy expectations for everyone. We're watching these perfect people and perfect lives that aren't even real, and I feel like it makes us perpetually disappointed in ourselves." It's also a pretty tumultuous period to be coming of age in, politically speaking. "The current social climate is really quite depressing. Politically we're so divided, people are frustrated and I think you can feel quite helpless and powerless," she continues. "Especially when you're a kid; it can feel like you're too young to make a difference."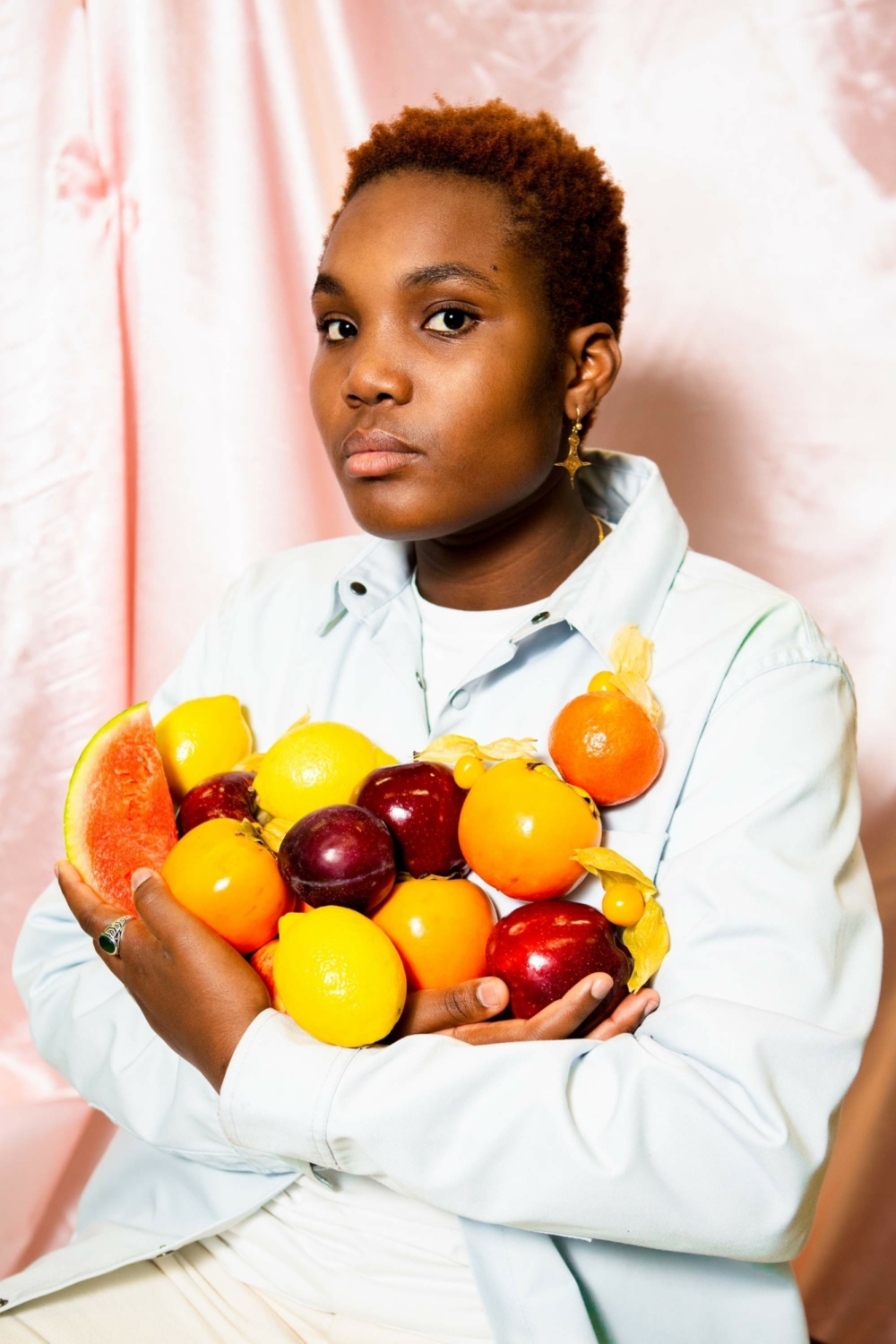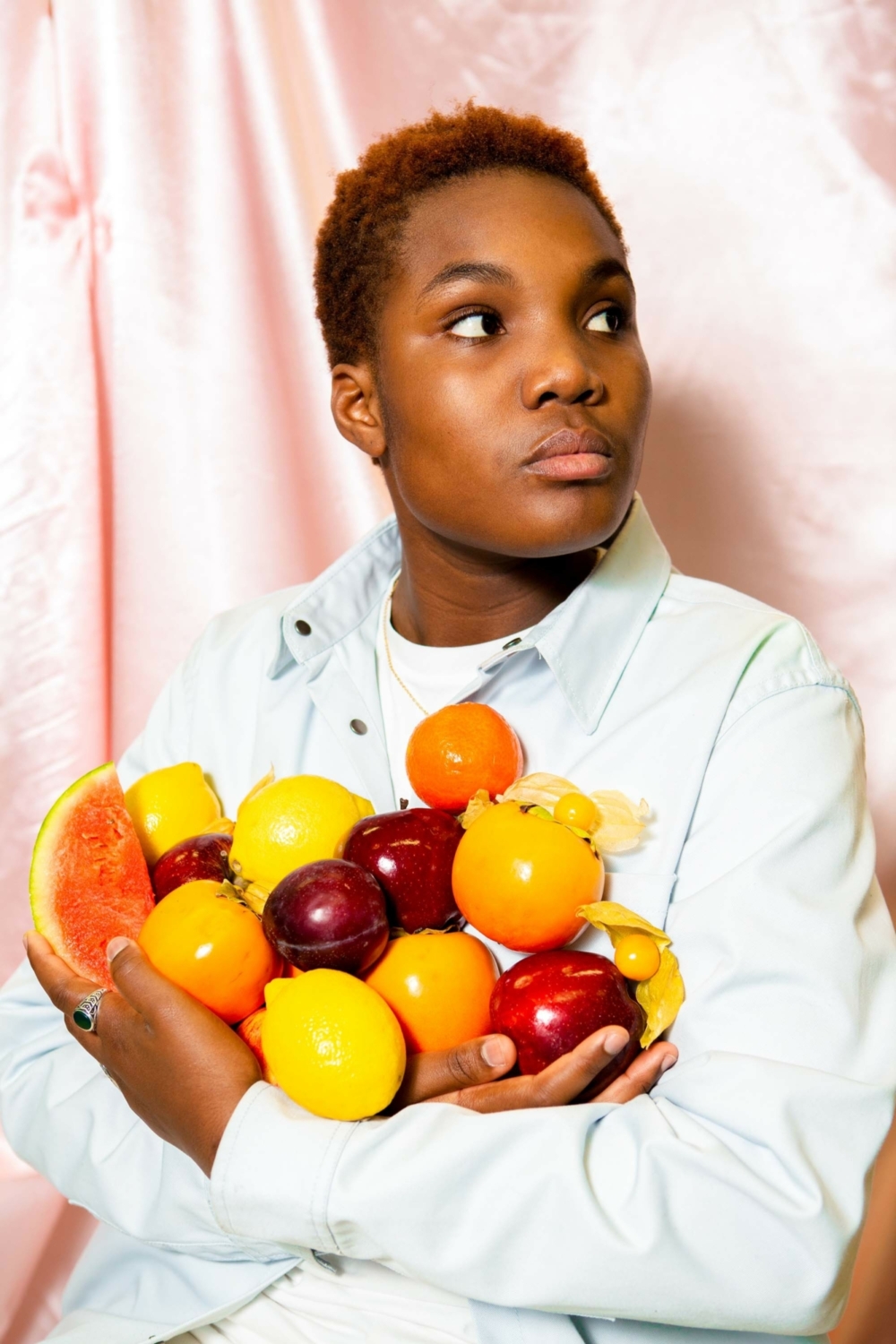 "When I was younger I was always writing fantasy books with mad plots."
And having received so much praise for her first few releases, for Arlo herself there's also the added pressure of living up to everyone's expectations. "I do feel like I put a lot of pressure on myself, particularly when I get recognition because it feels like there's some kind of expectation that you're going to achieve a lot," she says. "I wouldn't say it bothers me massively, though. It'd probably be very different to how it is now but ultimately I'd still be making music if I had no listeners because I love it; I would just go back to making stuff in my bedroom like I did before. Even though it is lovely to have people say nice things about me."
All in all, the Londoner is feeling pretty positive about the new year: "I'll be releasing music early in the year. I've got a UK and European tour in February and March which I'm obviously excited about, and I'm playing South by Southwest too which will be great." She's also started work on her debut album, though she thinks it might be a slow process. "I'm writing it now, it's coming together but I'm not really sure when it'll come out," she concedes. "I love the album format so I really want it to be good. A single can be a great song but it's still a bit more throwaway than if you have 10 to 15 tracks that really explore a concept. You get a more fully-formed idea of what an artist is about and what they want to say because it takes time and consideration to make a body of work that's coherent."
But before all that, there's the small matter of the next 24 hours and a sold out, rather large gig to get out of the way. How is she feeling about it? "I'm nervous, but also kind of ready. I mean, I don't think you can ever really be ready for something like this, can you?" she says, laughing. "I'm very excited though, I think it's gonna be a real moment. I'll probably cry."
Read More