Successfully transitioning from self-conscious teen to a twenty-something with her shit somewhat more together, flame-haired Mancunian Phoebe Green is documenting the journey with panache.
If the first step to recovery is admitting that you've got something of a problem, then Phoebe Green's recent two singles - July's 'Reinvent' and October's 'Golden Girl' - acted as a giant leap towards personal victory. Two observations on the Mancunian singer's fluctuating sense of self that spared no punches, both subscribed wholly to the idea that if you name something and laugh at it, then you own it - even if you sort of forget at the time that you've then got to share it with the world, too.
"'Reinvent' was written a year ago at a point where I was getting sick with the way I was living and dealing with social situations, but the rest have been written during this last year. I only realised quite recently that I'd been writing these songs that are so vulnerable and self-analytical and forgetting that people are gonna hear them," Phoebe chuckles. "Because it's been a very isolated - literally - situation to write in, you're less self-conscious because you're not having to see any responses. But I always say it's fine getting upset as long as you can take the piss out of it afterwards. I like to be vulnerable, and I love talking about the way I feel in my music, but I don't want people to cry over it."
Penned with the help of The Big Moon's resident indie hitmaker-in-chief Jules Jackson, who she explains helped coax a new level of honesty out of her, 'Reinvent''s smoke machine synth haze and '80s pop chops landed with enough wistful musical highs to more than balance out any slightly cringey personal lows. But Phoebe's journey hasn't just been one of opening up lyrically; having self-released a low-key album back in 2016 (entitled '02:00AM') as a mere 18-year-old, she's also spent the interim years leaning into the full spectrum of her tastes and - in her words - "trying less hard".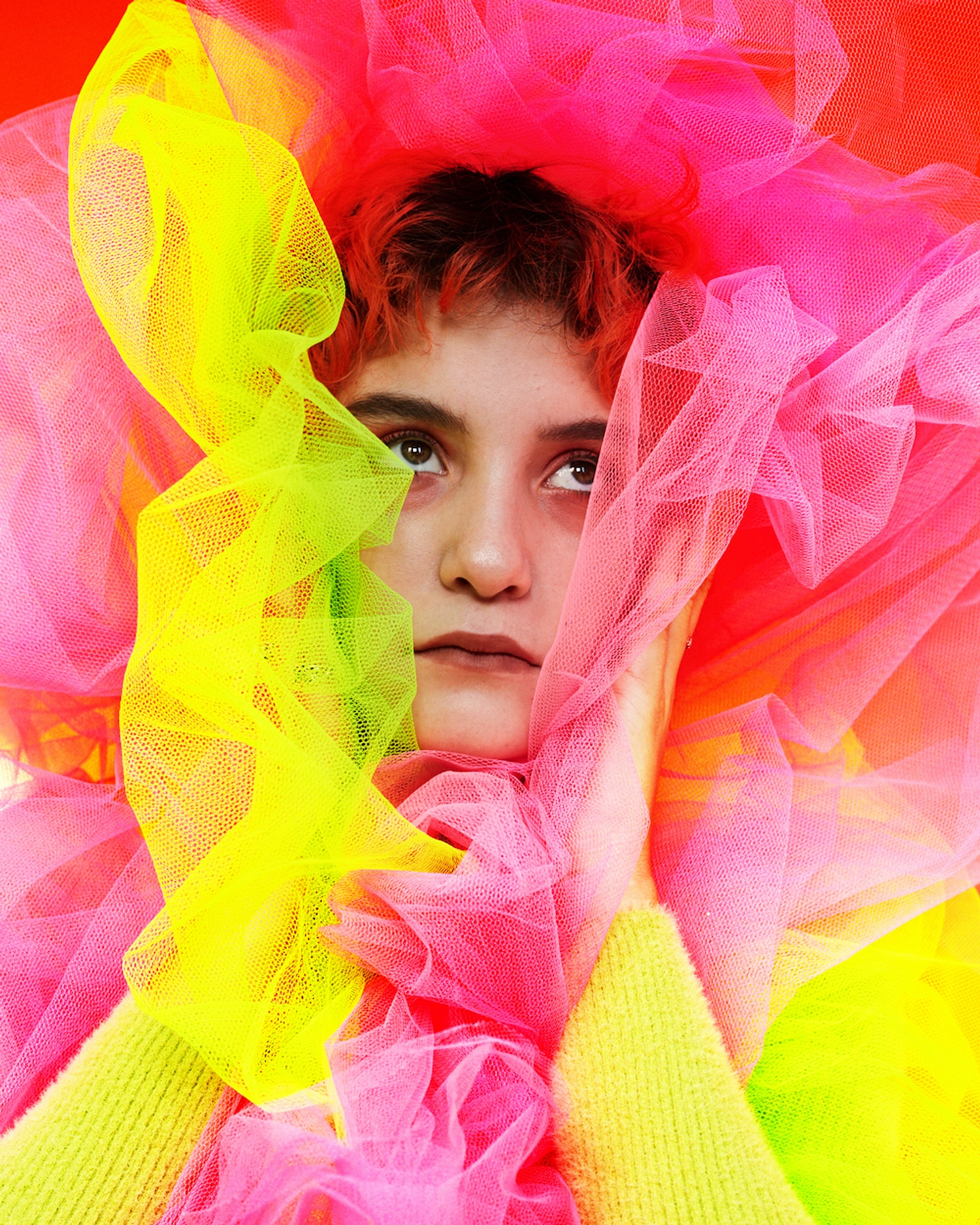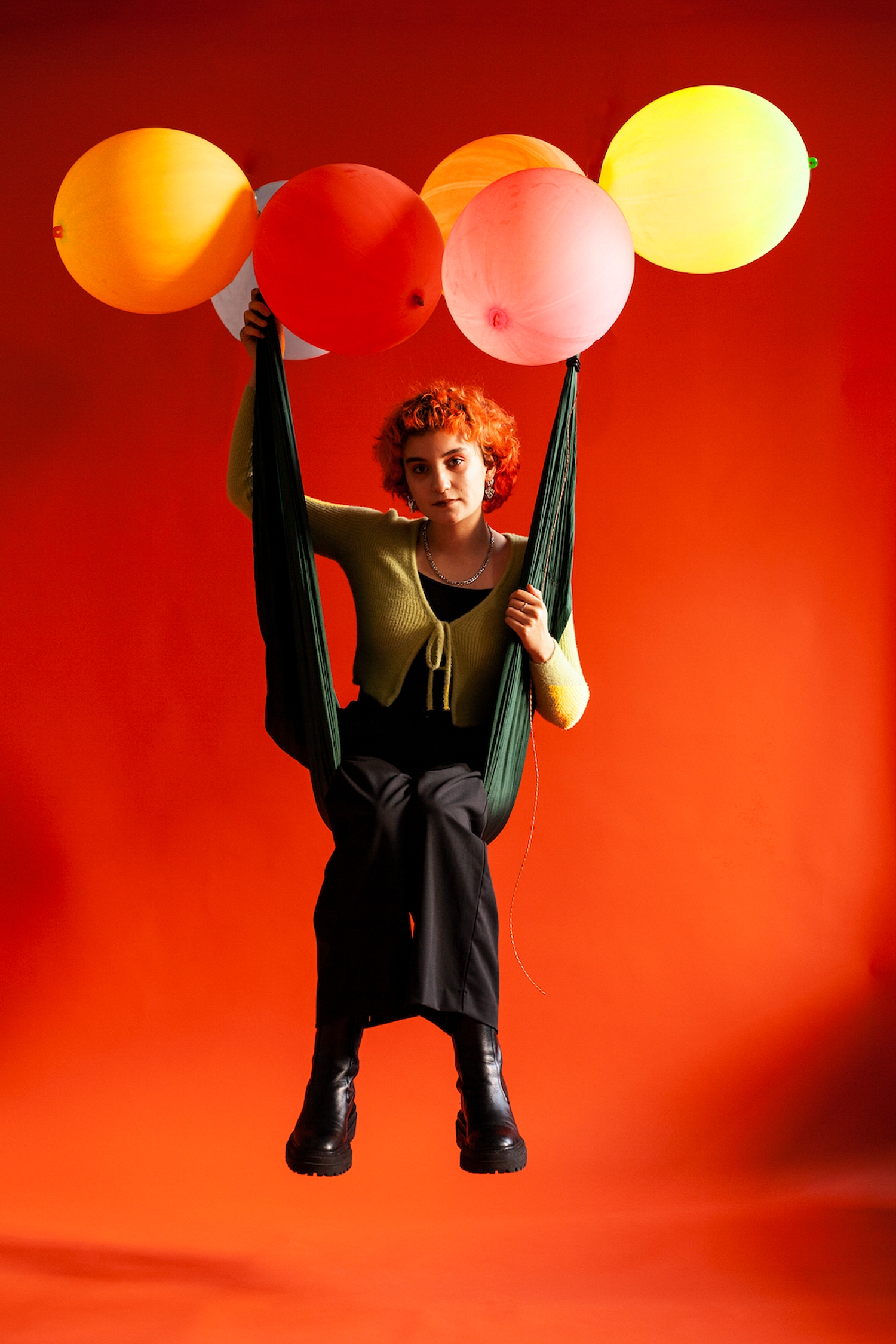 "I always say it's fine getting upset as long as you can take the piss out of it afterwards."
A collection of suitably-nocturnal-sounding tracks that nod more to Bon Iver or The Japanese House than the hook-laden golden nuggets she's been producing of late, that record, she explains, was the result of a youth spent kicking against the "posh old people's town" she called home. "I had a lot to say and I wasn't in an environment where I could really say those things because it was a very small town and no one really talked about anything, so that was my outlet," she recalls. "I think when I was younger I was very much taking influence from more alternative places because I was so used to being in an environment that frowned upon being alternative. So, because that's what I identified as, I felt like I needed to go completely that way. Now I've just moved away from being pretentious! It's OK to have alternative influences, but don't act like that's the only thing that exists."
Taking the years between that first release and a series of recent singles that began with 2019's 'Dreaming Of' and 'Easy Peeler' to build a team, go to uni and get a bit more acquainted with her own personality, Phoebe is grateful for the early sparks of interest that record gave her but ultimately ready to fully enter Phase Two. "The intention when I released it wasn't for it to get to a professional place that quickly; it was just me creating a space and putting it out there. So when it did get attention I just thought, I wish I'd have thought this through more!" she laughs. "I think the sentence 'you need to find your sound' was going around a lot and it was so true; musically, and as a person, I needed to find out what I actually wanted to do, so those few years gave me that opportunity. And just like, aging! More experience, better perspective on things…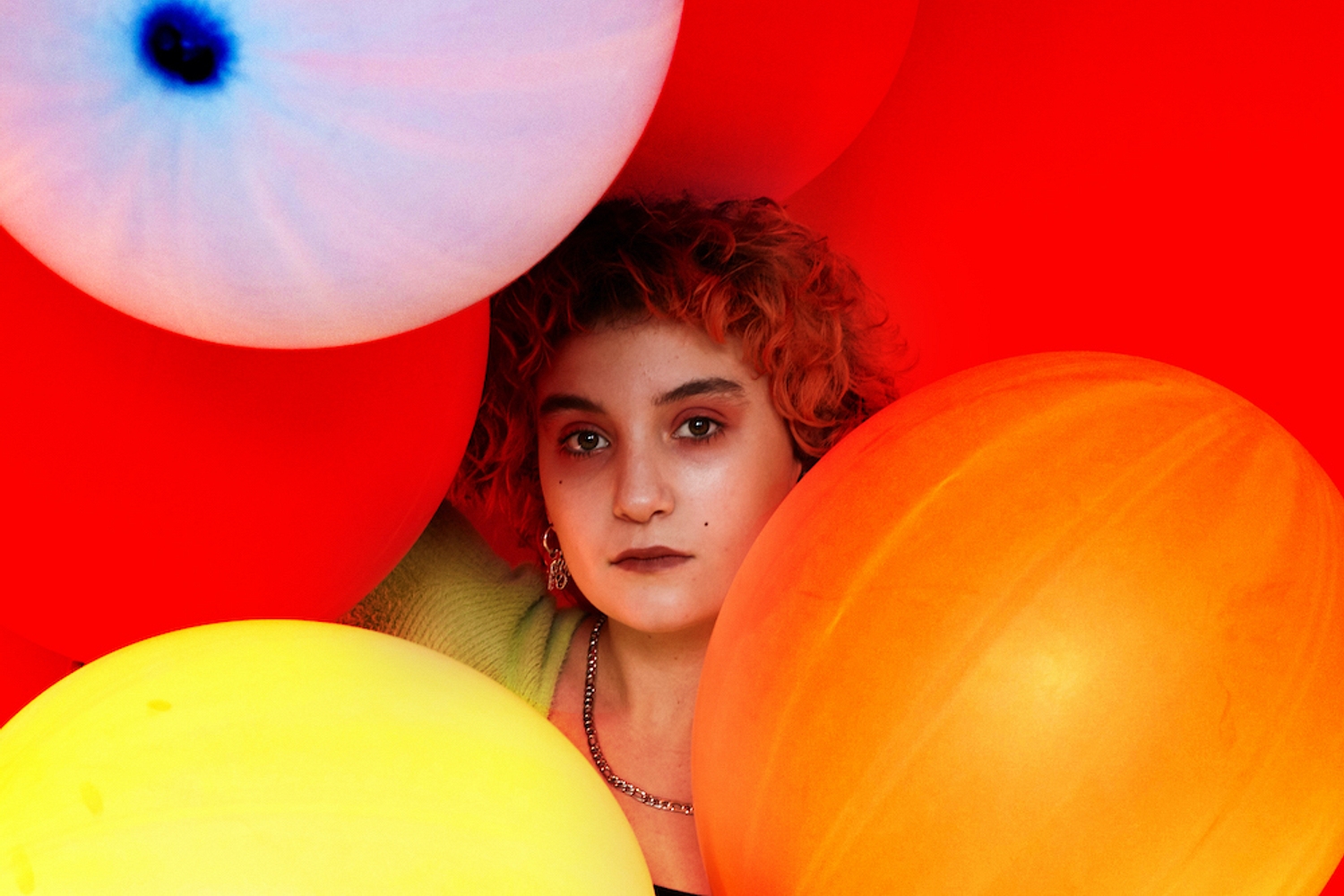 "As I get older, I draw less inspiration from other people."
"You wouldn't think it, but [18 to 21] are really transitional years. I feel like I've massively changed as a person; I'm less embarrassed of myself and what I like and what I want to put out. I'm just not as bothered about what people want from me, because you can so tell [when people are] - with my first album, you can tell it's a kid who's trying to be edgy."
And so these days, Phoebe Green isn't attempting to be anything but herself. Despite her mini foray into the music world as a teen, her new clutch of singles - and this month's debut EP for Chess Club 'I Can't Cry For You' - mark the true reveal of an artist who happily notes that she "doesn't really want to sound like anyone". "As I get older, I draw less inspiration from other people," she shrugs.
"Every song on this EP is very different, but what connects them is the person within them. It's quite brutal and initially people might think that my songs are me slating other people to their face but they're actually about me. So yeah, people might think, 'what a bitch'. But actually no, I'm just a bitch to myself!" she giggles. "Interesting lyricists and people whose performance is dominated by their own personality: they're the kind of people I like."
Consider both boxes already firmly ticked.
Read More
Featuring James Blake, Romy, Marika Hackman, yeule and more.