EP Review
Phoebe Green - I Can't Cry For You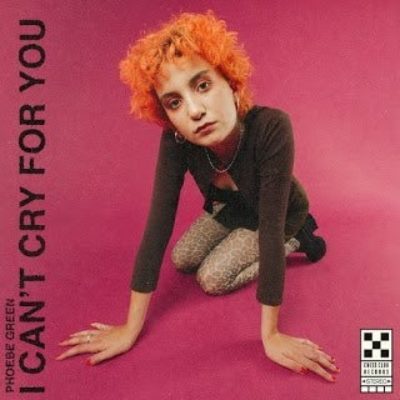 A promising introduction to a potential future superstar.
Label: Chess Club
Released: 3rd December 2020
Oozing style, personality, and talent by the bucketload, Phoebe Green is poised to become Manchester's next big thing. 'I Can't Cry For You' finds the 23 year old forging an identity for herself by tying lush indie-pop melodies to an uncompromising lyrical voice. Nowhere is this more clear than on 'Reinvent', a half-sung half-spoken contemplation on people-pleasing co-authored by The Big Moon's Juliette Jackson. It's a brilliant introduction to what Phoebe is all about; her charming northern drawl will have you hanging on every word if the spacey instrumental bubbling away in the background isn't appealing enough. "I don't wanna be an open book, it's got me in a mess / I would rather be a liar for them to only see my best" she muses starkly. If her earlier tracks 'Dreaming Of' and 'Easy Peeler' are anything to go off, lush, retro vignettes seem to be something of a speciality for her, and 'Golden Girl' follows that trend. There's a hint of Kate Bush in the drama of the EP's second single, and its wispy top line fits snugly with the likes of Declan McKenna, Clairo, Beabadoobee - the brat pack of the moment who are lacing vintage aesthetics into smart and catchy pop hooks. 'I Can't Cry For You' is a promising introduction to a potential future superstar.

Get your copy of the latest issue
More like this