Neu Dumb Buoys Fishing Club: "we fully submerged ourselves into these characters"
Set sail for an ocean of fun and puns, courtesy of DanDlion and Havelock's fishy new enterprise.
Welcome aboard: Dumb Buoys Fishing Club has officially opened for business, and the duo are ready for you to dive in. The project of musicians - and best mates - DanDlion and Havelock, they might have no personal connection to the sea but that's not stopping them. Impressively practiced in nautical wordplay, and dropping metaphors and puns non-stop, the outline for the brilliantly bizarre world they've constructed is one that could raise the eyebrow of even the staunchest seafarer.
"We were literally just casting our rods out to see what encapsulated us, just getting in the studio and taking the piss," laughs Dan. "One of us said something along the lines of 'Dumb Buoys', or 'Fishing Club', and that threw us into this lane. Then we wrote a whole project where we play these two fishermen; every time we got in the studio, we were dressing up, making it fun, fishing in costumes. We fully submerged ourselves into these characters.
"But then also, we're integrating real-life problems into the storyline of these two fishermen that we represent at their most exaggerated," he continues. "There's a lot of honesty in the story of these two fishermen." "It was subconsciously a manifestation of our own characters," Havelock explains further, "but completely exaggerated. It was really helpful to be able to just detach completely and feel really free."
Being such close friends meant it was incredibly easy to traverse the blurry line between reality and revelry, says Dan. "We're best mates, so we talk about everything. The narrative between us and what's going on in each other's lives just naturally comes out, and we both know exactly what needs to be said when we're creating music. It's this brother-from-another-mother thing!"
The Fishing Club - as well as being a way for Dan and Havelock to write about their own lives - is a prime vessel for the pair to push themselves creatively. "We've always looked up to artists that fully indulge in conceptual ideas, like Ziggy Stardust or Daft Punk, and use that whole setting to create a universe," Havelock explains. "But we always thought there was a bit of a gap in terms of the sea thing. Obviously you've got 'Yellow Submarine', but…"
"It's uncharted territory!" Dan continues. "There's so many points in the writing process where we've gone, 'Has anyone ever said this in this way?' It's kept it so energetic. Then for us, with our live shows, we're getting up and doing that like we've never done; we both play with bands for our solo projects, and now here we are with a DJ, climbing the speakers. The main thing is just going with our gut."
"We wrote a whole project where we play these two fishermen; we fully submerged ourselves into these characters."
— Dan D'Lion
Following a debut on DIY's own stage at The Great Escape, the pair's second ever live show was at this year's Glastonbury - quite the inauguration. But with its production levels and magical, otherworldly atmosphere, the festival proved a fitting arena for the DBFC. Their first headline show, meanwhile, is around the corner, and that's being planned with the same meticulous, ridiculous dedication to the concept. "We're doing that on a boat in London!" says Dan. "We want to do all these different cities on different boats, so the people that come into touch with the Dumb Buoys will see this indulgent experience, just like we've been wrapped up in this world, and they can be a part of the Fishing Club. The people that surround us know exactly where we're at."
The pair's vision for the project has always been as an amorphous collective. "My mum's in the club! My auntie!" says Havelock. "This goes beyond just the artists we collaborate with. We want to feel like, from a fan's perspective, you're part of the club." "It's not necessarily even the band and the fan," Dan adds. "It's like a family. People can feel like they're putting whatever they've got behind the curtain just to embrace this - it's like when you go to a really good movie or a play." A film that people would clap at the end of? "Yeah, standing ovation, please."
They do have one particularly compelling co-sign so far - BROCKHAMPTON's Merlyn Wood. "We'd met a couple of people over in LA," Dan explains, "and we had pretty much everything done, but we were adamant about not sending it to anyone because it wasn't ready. Even our individual teams, our labels hadn't heard it, but our friend over there asked to play it to a few people - then we woke up with a message from Merlyn! Brockhampton's energy, the way they played has a big influence on how we wanted to do it, so that was crazy, but recording it felt really natural."
"It captured the whole essence of feeling collective," says Havelock. "Even in the nature of the name Fishing Club… Yeah, you're in the club."
Dumb Buoys Fishing Club's debut album 'WRECKED' is out 15th September.
Read More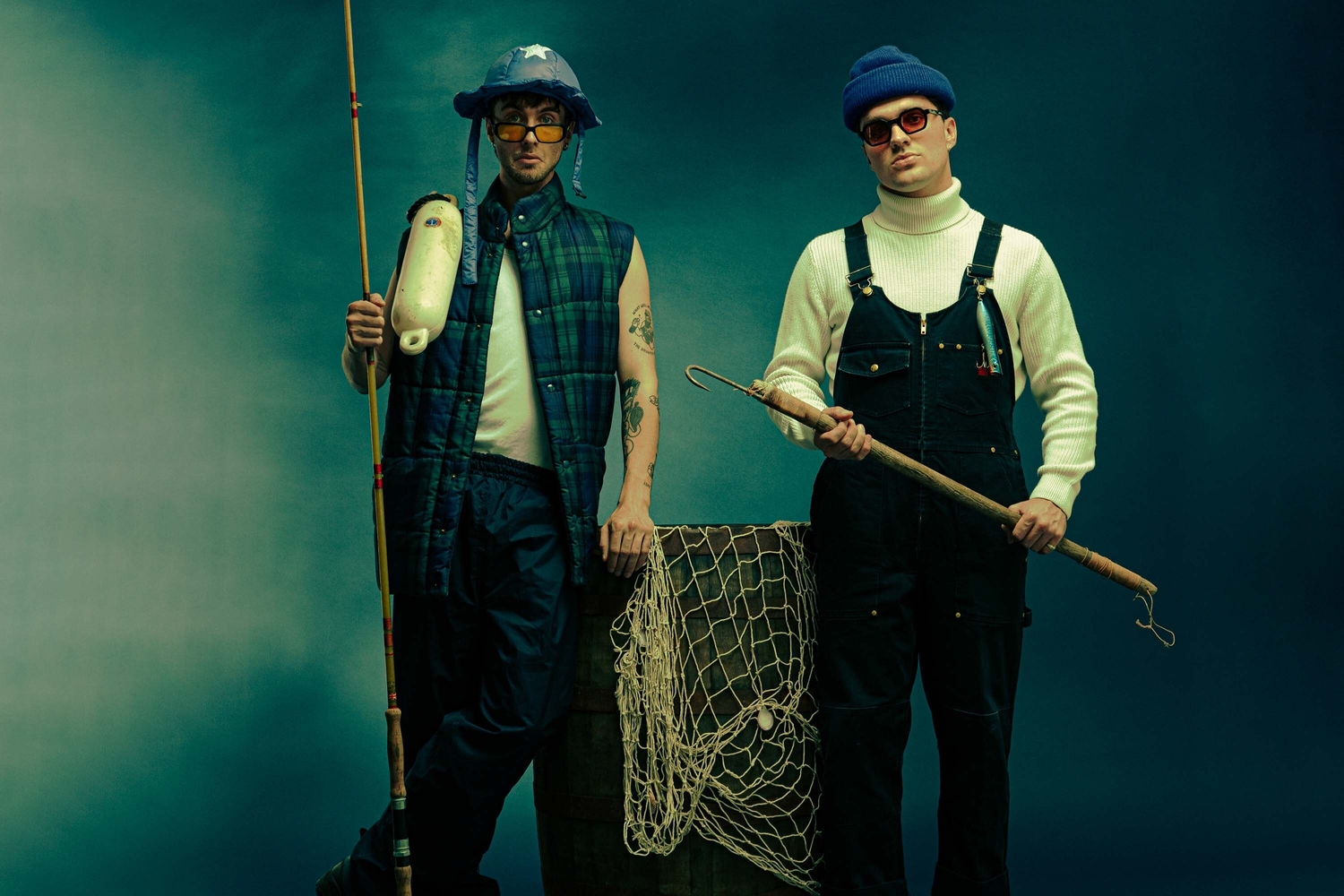 It's due for release on 15th September.
17th August 2023, 12:25pm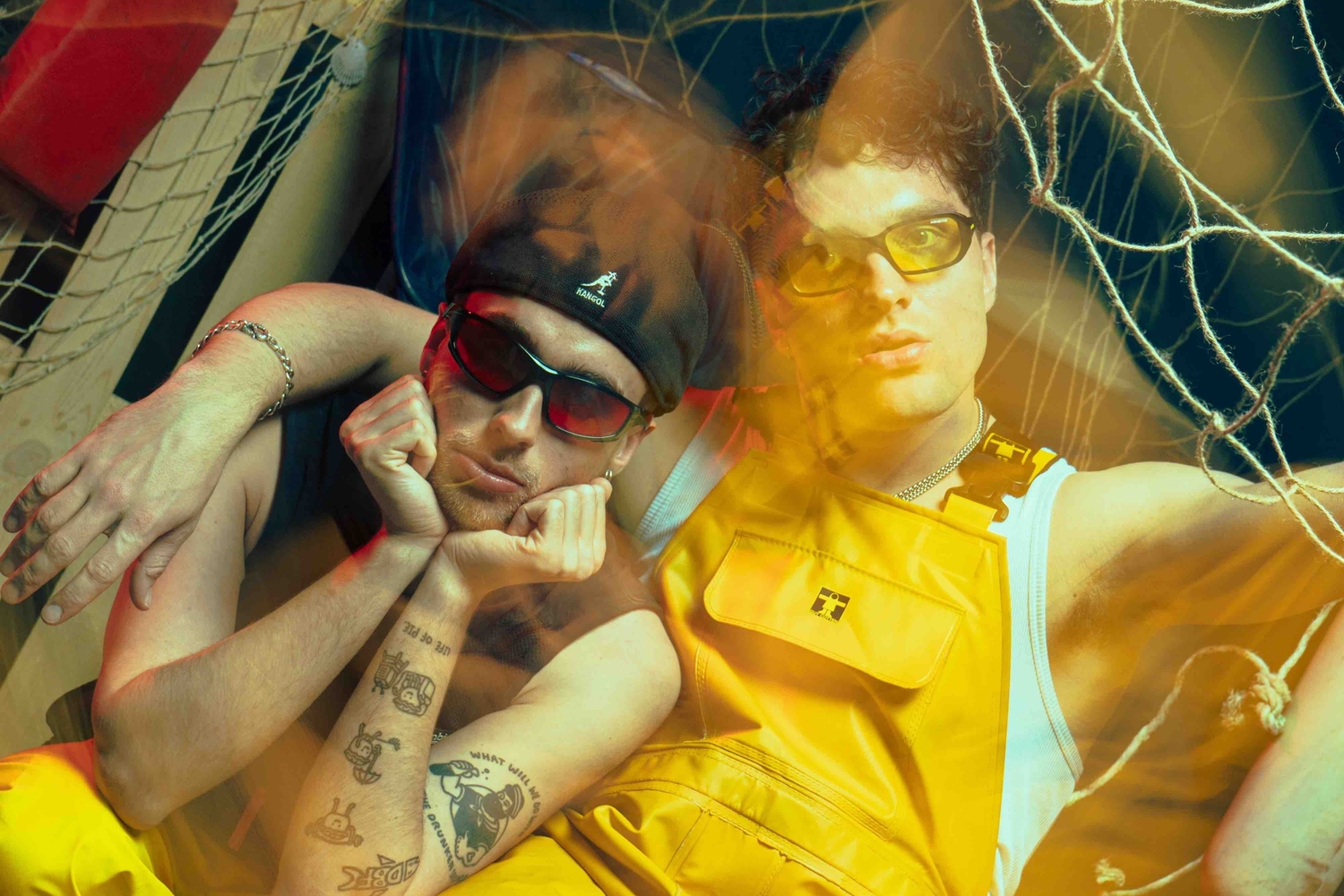 It's the latest in a string of singles taken from the band's upcoming debut album.
26th July 2023, 12:07pm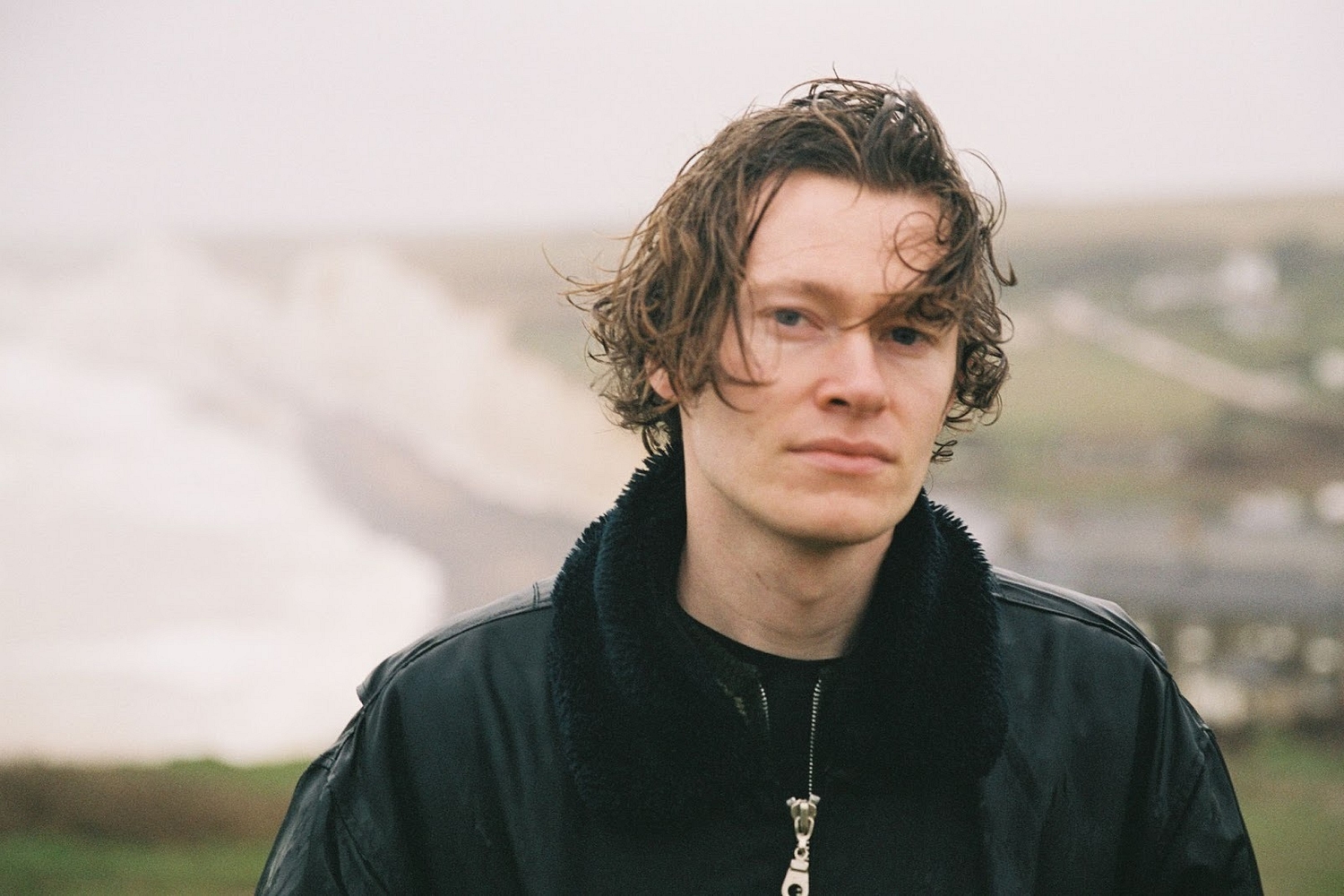 DIY's essential guide to the best new music.
30th June 2023, 4:35pm
Featuring James Blake, Romy, Marika Hackman, yeule and more.