Returning after a huge debut album, laptop-hugging producer Flume is letting expectations drive him forward.
When Harley Streten released his debut, self-titled album at the end of 2012, it thrust him into a world he didn't quite anticipate. Almost three years of constant touring followed, promoting a record that gathered unprecedented pace and success, written without a single expectation.
"I was writing whatever I wanted with little consideration," he explains. "I just went with whatever came out, and it wasn't very thought out." Before beginning work on its much-anticipated follow-up 'Skin', the Sydney native took some time to adjust back to a life off the road before coming back with a new, more calculated approach.
"I took some time off to live like a normal fucking human," he remembers. "I would take a few months back home here and there between tours to recuperate, and I feel much healthier as a person now because of that."
Things were always going to be different for the second age of Flume, with a ton of expectation falling on his shoulders, a lot of which was placed there by the man himself. "I had to put a certain amount of pressure on myself to create music of a certain level and a certain standard. Since the first record came out, there's now a benchmark for me to hit and to beat."
'Never Be Like You' (feat. Kai)
The benchmark is indeed now set high for the follow-up to 'Flume', but it's one that's helped him grow and change. "[This album] was much more calculated - I really thought about who I wanted to work with, how I wanted it to sound, where I wanted to take the sound, and how I wanted it to differ from my first album. I placed quite a lot of pressure on myself, and just wanted to get it right, so decided to take as long as I needed."
'Flume' placed him into a particular box as a writer, one that he was keen to stretch and escape from with 'Skin'. It's a feeling which hit him before the tour for his debut finished. "[The success] grew and grew, and it got to the point where I didn't want to carry on playing shows unless I had new material. I had a bunch of new songs, but I couldn't play them because I was saving it for the record, and it was quite frustrating giving people the same show every night, when I had so much new stuff I was sat on."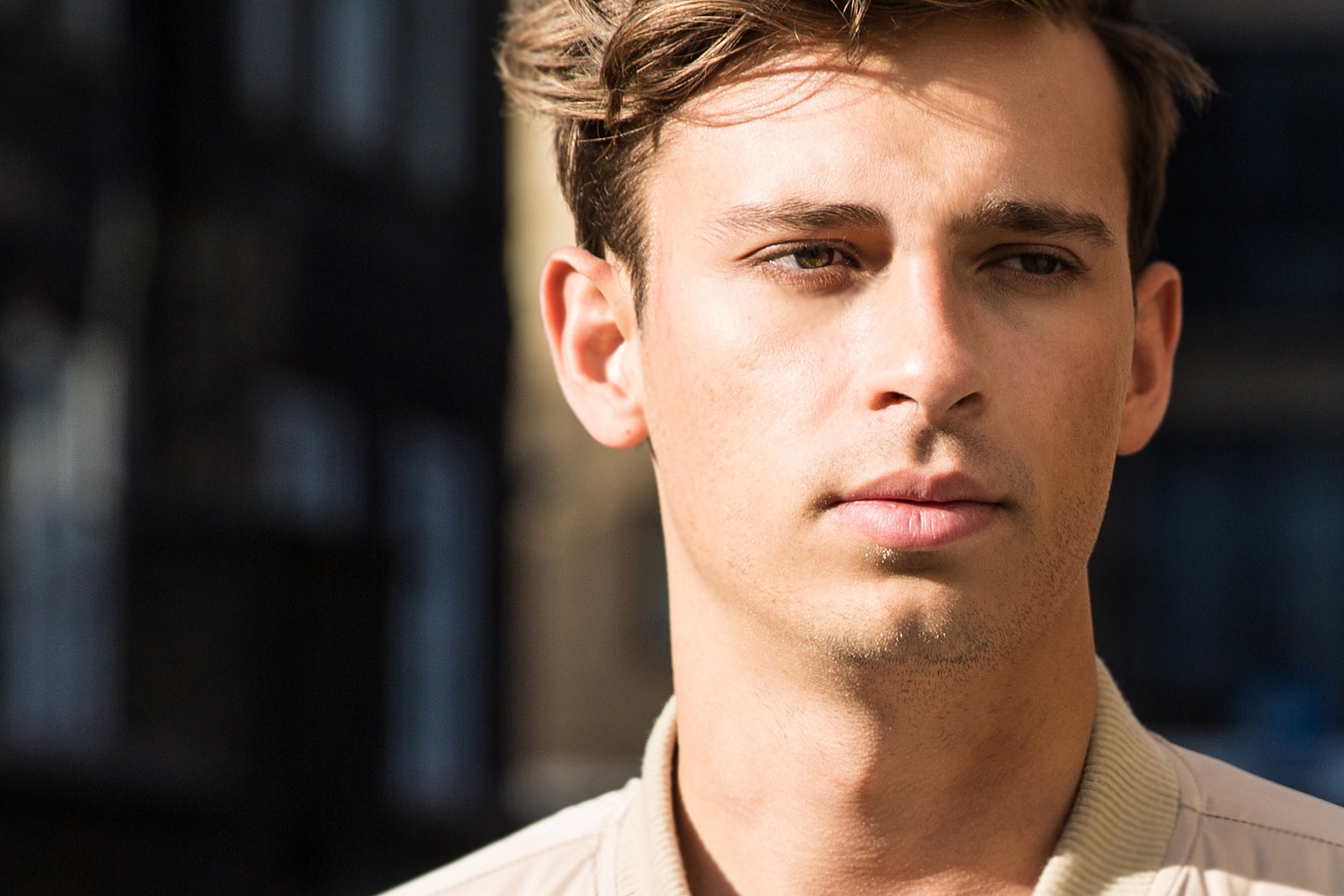 The material written since his debut album stretches to over two albums worth, he explains, and his frustrations at not being able to release his most recent work as and when he wants has led him to re-evaluate how he wants to release his music in the future.
"From now on, I've decided, I'm not going to do an album, wait a few years and tour, then do another album, then repeat. I'm going to do an album like this one, and then just keep putting stuff out there, without the traditional breaks. I want to be able to make something in the day, and then play it that night. I like the immediacy of that kind of thing."
"I want to be able to make something in the day, and then play it that night."
Despite currently sitting on enough music for multiple full-lengths, he cites a "specific DNA" that ties the songs on 'Skin' together, and how the selection process for the LP helped him create a united, flowing album.
"I am a bigger fan of some of the songs that didn't make it over some that did, but those songs didn't fit, and there's a definite feeling in all the songs that made the album that tie them together and make it flow as one. Those other songs are still going to come out, for sure, but as a body of work it didn't quite make sense to give them a home on the album. That's exciting for me, because there's so many songs to play with on different future releases.
'Say It' (feat. Tove Lo)
While 'Skin' has taken nearly four years to arrive, it seems as though the next Flume release could spring from anywhere, at any point, and shows him bursting to come out with all the music that's not made it onto the album.
Harley calls 'Skin' "an album of extremes", and one which he hopes will translate into a much more varied live show - a live show that is scraping the top of a whole host of festival bills this summer. "This album is definitely a spectrum. [My debut] kept a relatively similar pace throughout, whereas 'Skin' has a lot more up and down - it'll go from really intense and fast to ambient stuff, and I'm looking to bring that into the live show too. It's much larger, which is exciting, because I feel like now I can create a theatrical experience and have a lot more dynamic range. For the headline shows, I'm really going to try and take people up as high as possible with the high-energy stuff, and then take them completely down with some kind of 10-minute ambient section. This album gives me a lot of building blocks to put on a really epic experience: I want it to feel like a Cirque De Soleil show."
Moving forward, it's clear that Flume doesn't see 'Skin' as an ending, but the start of a new era and a new approach. The massive success that was thrust onto him with his debut album has given him a different outlook with 'Skin' and the future - he's not looking content to sit on the success he's garnered, but to push it to its very extremes.
Harley calls 2016 "a very big year" for him, and it doesn't begin and end with 'Skin' - anything could happen from here, and at any time.
Photos: Emma Swann / DIY. Flume's new album 'Skin' is out now via Transgressive.
Taken from the May 2016 issue of DIY, out now. Subscribe below.

Read More
Popular right now
Featuring King Gizzard & The Lizard Wizard, IDLES, Tkay Maidza, Sleater-Kinney and more.