Interview Friends Reunited: Bombay Bicycle Club
Music veterans by their mid-twenties, having gone hard for a full decade, BBC needed to go home and find themselves again. Thankfully, they discovered a rejuvenated sense of enthusiasm and purpose.
It's lucky that Bombay Bicycle Club's recent three-year hiatus - an unexpected move that saw the quartet press pause having just scored their first Number One album - wasn't due to a bust-up behind the scenes, because they wouldn't have had much space to hide.

As we find out when we head to north London to meet the recently-reinvigorated band today, like a particularly wholesome '70s sitcom, guitarist Jamie MacColl owns the upstairs of their house, bassist Ed Nash the downstairs. Having grown up together since childhood, starting the band aged 15 and living intertwined lives ever since, the quartet - completed by frontman Jack Steadman and drummer Suren de Saram - are clearly intending to be fixtures in each others' days for the foreseeable future. But, for a brief moment at the end of the decade, musically things didn't look quite so clear. "We sold all of our gear which was a real sign we weren't gonna do anything again," admits Ed of their break. "It was really up in the air."

It's easy now that the band are back on course, with recently-released fifth album 'Everything Else Has Gone Wrong' heralding a sparkling return to form and a comfortable, confident warmth, to understand why Bombay Bicycle Club needed to do what they did. Having made an off-the-cuff decision to form a band at school, more than 10 years later they were still following the path of their early-teenage selves. "Right after leaving school, we signed a five album deal, but we never really thought [what it would be like] to record five albums," begins Suren. "We were 18 when we signed," picks up Jamie, "and because we'd started doing it so young, so much of our sense of self and identity was tied up in the band. To other people, you're defined as being a member of Bombay Bicycle Club, and that's the sort of age - in your late teens and early 20s - when you're trying to figure out who you are in quite an existential way. The band is a crutch that stops you doing that."

Though objectively at the peak of their powers, the lack of personal agency was starting to take its toll. At varying points today, each of the four mention feeling almost underdeveloped as people despite achieving huge success to the outside world. "Being 'Ed from Bombay' became my identity, and everything was wrapped up in that. I didn't have much else - not just in music, but in general," continues the bassist. "We didn't plan it, and then every step it went further. The band name is telltale of that… If anyone thought we'd still be talking about it 15 years later, I think we might have tried a bit harder…" And so, in January 2016, the group released a low-key statement announcing that they had no plans to make new music together "any time soon".

"I understand why people keep going even when they're not enjoying it anymore," nods Jamie. "It's a very addictive thing to do, playing on stage to a lot of people every night, and success is very addictive. I think in a lot of ways what we did was quite brave, to say, 'We don't need or want to do this at this point in our lives'." "On paper, you'd keep on going because it'd be stupid not to at that level, but everyone was tired and all those things that should have been exciting were less exciting," says Ed, "so it's not hard to turn away from something if everyone's wanting to do something else."
"The break was a way to get perspective again. It makes you come back to Bombay and realise that what we had was incredible."
— Jack Steadman
For Jack, at the time the band's sole songwriter, the "something else" was even more prominent. Having spent portions of 2019 digging through the archives for the 10 year anniversary reissue of debut 'I Had The Blues But I Shook Them Loose', Jamie recalls rediscovering demos that the singer made aged 13: "He was making a lot of very weird music then, a lot more interesting than a lot of music we've ever done," he chuckles. Though Bombay started life as a indie guitar band, Jack's roving ear had always been the undercurrent of the singer's interests, eventually leading them to 2014's sample-heavy, experimental 'So Long, See You Tomorrow'. But when it came to what would follow, he'd hit a wall. "With [that album] we took it as far as we could; you can't make a guitar band sound any more out there. It was a good time to call it quits and create a proper outlet for that music," he reflects.

The result was his Mr Jukes project, a "party music" record cribbing from old funk, soul and jazz, that allowed the frontman to tap into a different world to the one he'd built with his band. During the interim, the others also began exploring other sides to themselves. Having wanted "to work on writing songs" for a long time, Ed released a solo album as Toothless; Suren went off on tour, drumming for Jessie Ware and Rae Morris, while Jamie bedded down into the world of politics, doing two (!) degrees and campaigning around the EU referendum ("The band makes you very busy and I couldn't adjust to not being busy...").

It meant that, when the anniversary prompted talk of getting the gang back together in a larger sense, the four members were re-entering the ring with a much stronger, more capable mindset. "Relationships are better when the individuals are comfortable with themselves - that goes for romantic relationships or any relationships," says Jack. "So if you've got four people who've grown up and had experiences which have made them more sure of who they are, then the interpersonal relationships are gonna be so much better for that. I've definitely noticed that everyone's got this new confidence; in the studio, writing the music, everything."

Case in point: the writing sessions for the record itself, which saw both Jack and Ed ship off to the tiny, excellently-named town of Portwrinkle in Cornwall for one week of every month, bedding down in a house with two recording set ups facing out to the sea and sharing - for the first time - the load of the material they'd both create. "It's an old fishing town, with a couple of hundred houses; it's very beautiful but there's not a lot to do there," recalls Ed. "The pub literally burnt down a few months before we got there so we couldn't even be distracted by that. I think maybe our manager went and burnt down the pub beforehand." Potential arson case aside, their stint away soon began to show that, not only did the old magic remain, but it could now exist freely without the worries of life or opposing creative desires to dampen its power. "Musically it clicked immediately, it's like muscle memory," begins Ed, before Jack continues: "The thing about Mr Jukes is, I'm really proud of that record but it wasn't as heart-on-sleeve as a lot of Bombay's music, so I think I felt a need to write something more about how I was feeling in the world. And I think you can hear on the new record that it's someone who's going through something different, and growing up and is a different person to who they were.

"Your late 20s is a very strange time in your life, there's a lot of anxiety and reflection and introspection and self-doubt," he continues, "and the album's basically about those experiences. But it's also saying everything's OK, and if you need some escapism or some kind of medicine then here's a record to add to your collection for when you're feeling that way - because that's how I deal with those emotions, I listen to music."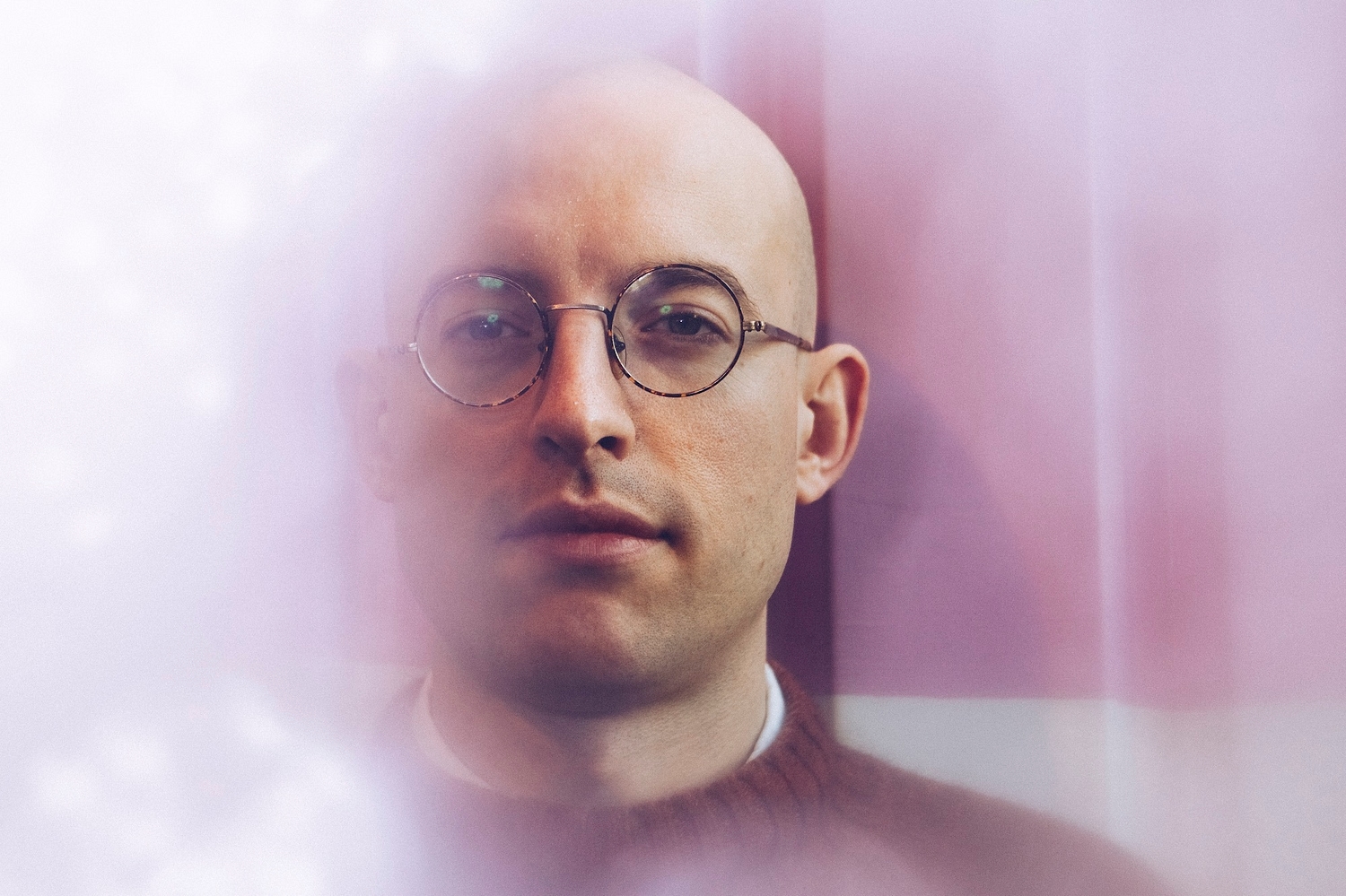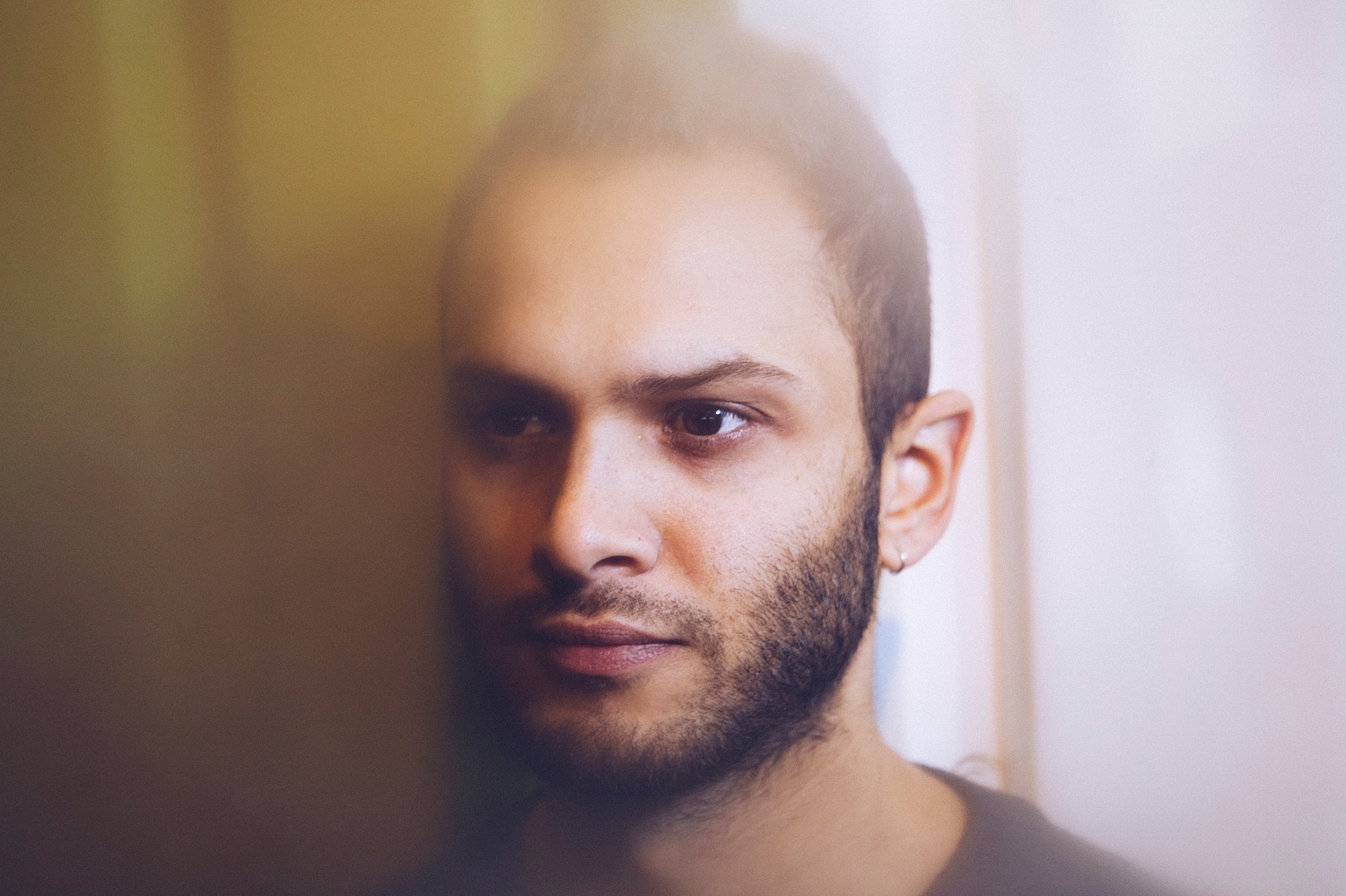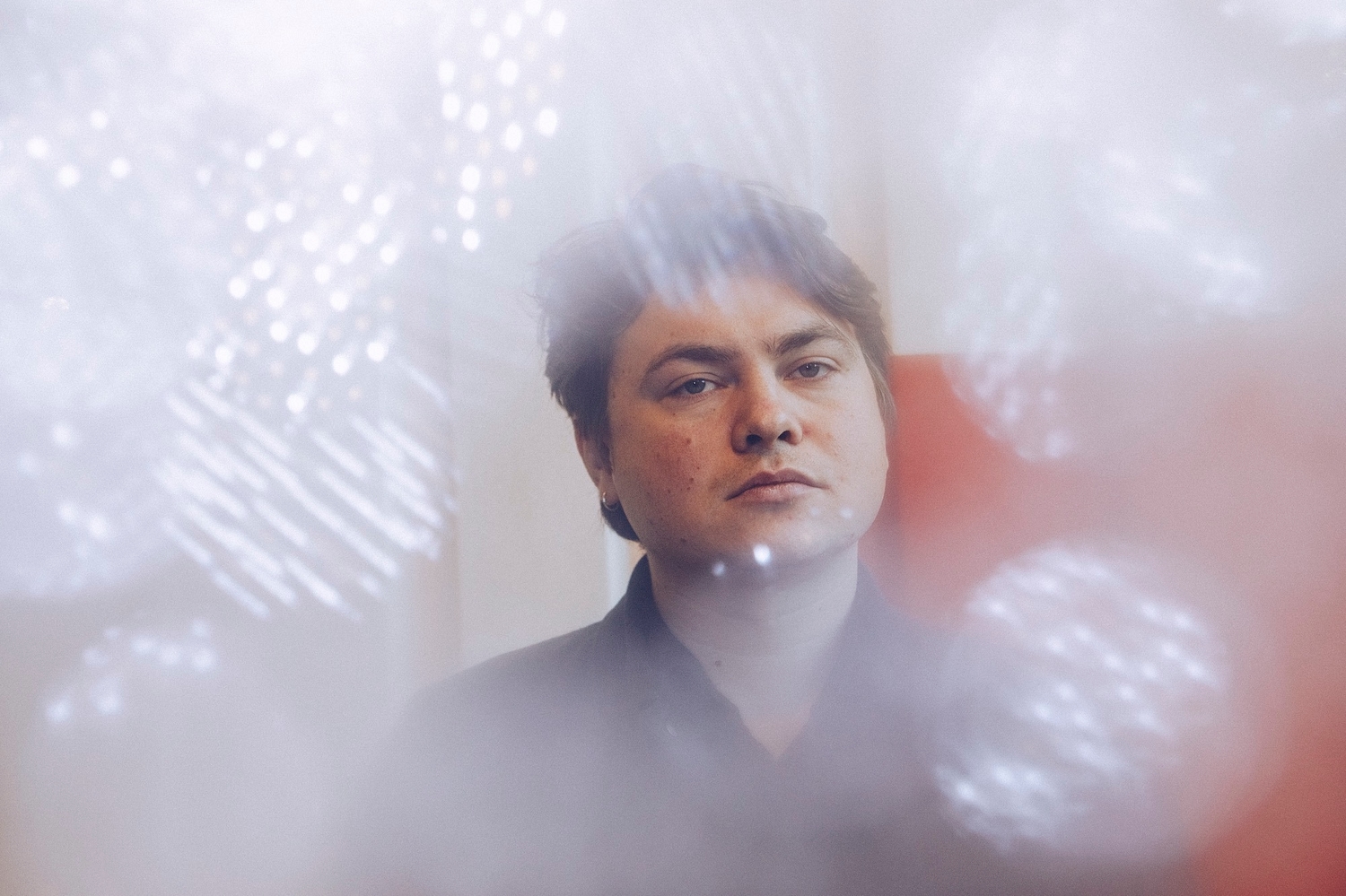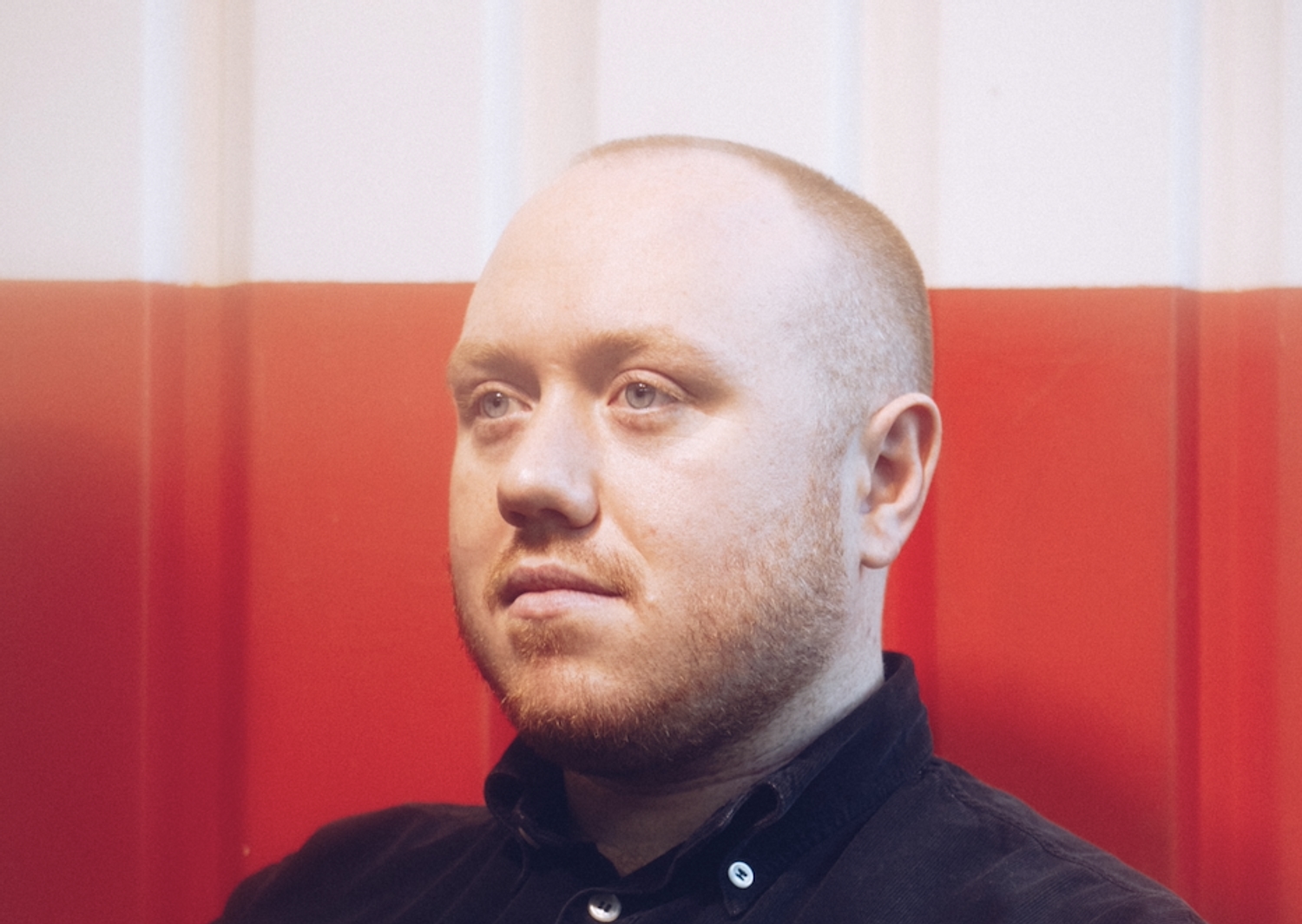 "I think in a lot of ways what we did was quite brave, to say, 'We don't need or want to do this at this point in our lives'"
— Jamie MacColl
Though there are threads of questioning that run through Bombay's fifth, what 'Everything Else Has Gone Wrong' really leaves you with is a feeling of hope - from the dappled warmth of the title track and its repeated mantra ("And yes I've found my peace again / And yes I've found my second wind"), to the sparse, goosebump-inducing 'Racing Stripes' which closes out the album with the line "this light will keep me going". The quartet's story, too, is one of hope, of listening to your heart, looking after yourself and trusting that all will come good in the end.

"The break was a way to get perspective again. It makes you come back to Bombay and realise that what we had was incredible. How come we weren't cherishing it everyday?" says Jack. "When you're caught up in the band bubble, it's really difficult to appreciate exactly what you have and what you've achieved. Once you take a step back, it's only then that you're able to really appreciate what a special thing it is," nods Suren. "Everything feels exciting again."

"When you haven't done anything else, you'll always have in the back of your mind [if there's something better]. We had the affair and then came crawling back," Jack grins. "Well, it was more like an agreed open relationship that was very forward-thinking, lots of group discussions and therapy. But now the relationship is stronger than ever. I'd recommend it to anyone."
'Everything Else Has Gone Wrong' is out now via Island.
Read More
Featuring James Blake, Romy, Marika Hackman, yeule and more.